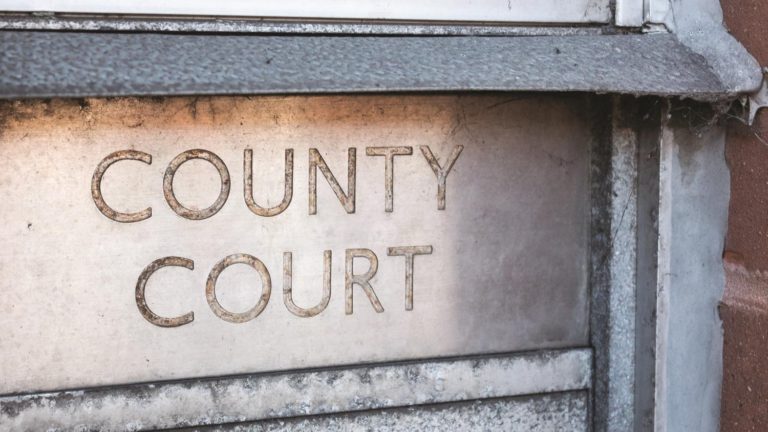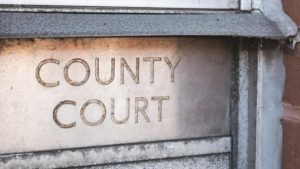 The truth about small business is that it's never easy. If it was, everyone would be running their own company. In particular, all sorts of businesses can get stuck in a rut where they're unable to make certain payments, which in some cases may lead to a CCJ (County Court Judgment).
Some CCJs are more severe than others, but it doesn't have to tarnish the reputation of the director in the long run, or be a barrier to raising funds — business finance with a CCJ can still be possible to arrange.
Getting Invoice Factoring with bad credit
However, as you would expect, it's more difficult, and it does negatively impact your unique case for finance. The whole picture is what matters to lenders — especially the ones we work with — so you should be aware of what you can do to raise finance with a history of debt trouble in the business.
CCJ's explained
When you owe one of your suppliers, contractors or other creditors money and the debt isn't paid, the creditor can take court action against you and your business. This is usually after a series of warnings. When you received a CCJ, it means the court has formally decided that you owe money, and you have to pay up. The ruling will clarify how you have to pay (e.g. a lump sum or in instalments), and specify formal deadlines for the payments.
CCJs are recorded on your credit profile, generally for a period of up to six years, unless you pay the full amount within one month of receiving the CCJ — which means there's a great incentive to pay as soon as you can. CCJs can even affect the Directors of Limited Liability companies. Any viable business can get a CCJ, but in the more serious cases, it may be a warning sign of a business in distress.
How will a CCJ harm my application for business finance?
One of the main requirements for agreeing loans is the credit rating of the business. A CCJ will lower your credit score, and appear on your records. When the underwriter checks your profile or if they search for your business on companies house, they'll be able to see the CCJ and the amount. It may even extend to your suppliers — modern credit control applications means they can view recent CCJs and decide whether or not to extend credit to you.
Naturally, a CCJ reflects badly on a business. The question the underwriter or creditor will be asking themselves is: "if this business has a history of struggling to make payments, why should they be trusted to make repayments on a loan from us?" However, it doesn't mean you're automatically ruled out of securing business finance or other forms of credit.
The whole business story
Many SME lenders look at the whole business case presented to them for finance, and having a recent CCJ is just one part of the equation. This approach means you have an opportunity to explain why you got the CCJ — quite often, it can be because of unforeseen cashflow issues, like one of your own customers missing a vital payment. It also means you can show how your business has learnt from the CCJ, or how you're now on a better growth trajectory. Lenders take all this information on board when making any funding decisions — so give them a chance to believe in your business.
Unsecured business finance with a CCJ
This can be much more difficult to obtain, but it still doesn't have to be an immediate "computer says no". Lenders will be looking at how recent the CCJ was, and the reasons behind it. For example, if the CCJ was three years ago for a one-off missed payment when the business was in trouble, but the application is for a 6-month loan when the company is in a strong growth period, you stand a much better chance of getting an unsecured loan.
Secured loans with a CCJ
Unless you're in a strong position like the above, secured lending will be your best bet. In general, companies and Directors with poor credit histories should look towards their assets to secure finance. Anything that lowers the risk to the lender will make your case more attractive, so being an asset owner is always a positive. Your assets don't have to include buildings either — finance can be secured against heavy machinery, equipment, invoices from big customers, or even your pension pot.
Six ways to increase your chances of getting business finance with a CCJ
Pay it off immediately
The best thing you can do to increase your chances is satisfy the CCJ immediately, and pay it off. It shows that it's a temporary blip, but you reacted when you most needed to, not to mention that it won't stay on your record as long if it's paid off within a month.
Learn from past mistakes
Be prepared to show how the business has learnt from the CCJ, and is making current payments on time — anything that indicates stability makes your business more attractive to the lender.
Make sure the time is right
The more recent the CCJ, the more it will worry potential lenders. In some instances, especially if you received one of the more severe judgments, it may be better to wait a while before looking for business finance.
Take CCJs and bad credit seriously
Don't accumulate a number of CCJs. It reflects very poorly on your company, and it will lower your credit score. Worse, it shows a lack of concern for your payment obligations.
Have it set aside
You may have just found out that your company has a County Court Judgment. This may have happened if the claim form was posted to a former address or registered office. If this is the case you can apply to have it set aside with a N244 form.
Use security
Use any valuable assets you or your business have to secure finance. This helps lower the risk for the lender, making your business a more appealing proposition.
Use Factoring Brokers
Going through an intermediary like Invoice Funding means you'll be able to make use of our good relationships with different lenders. We listen to understand your whole story, the reasons behind the CCJ, and work to present your case to lenders in the most compelling way.
Overall, if there's one thing to take away from this article as a business-owner with a CCJ, it's this — CCJs are serious, but they don't have to ruin your chances of securing funding.
If you have suffered a CCJ and would like help arranging business finance with a CCJ please view our website.