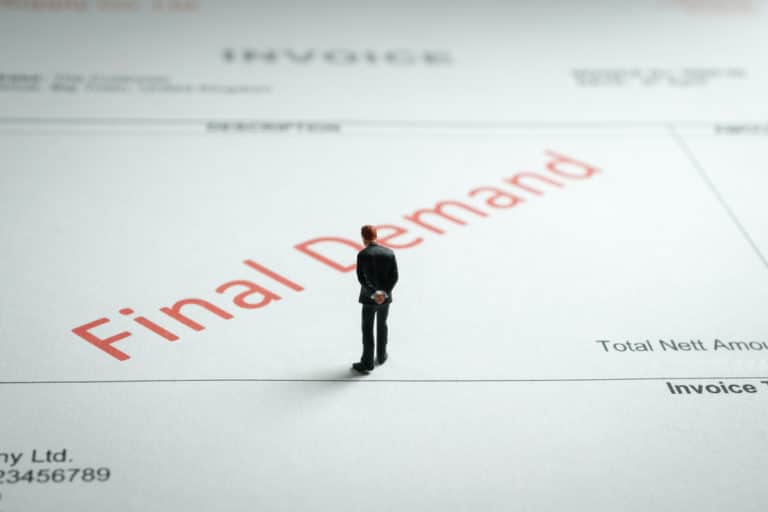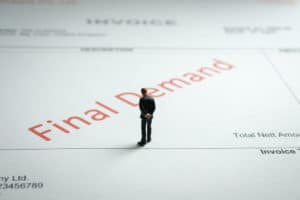 Corporation tax is due for payment 9 months and 1 day after the end of the companies accounting period. However, for accounting periods ending on or after 1 July 1999, companies which pay tax at the full corporation tax rate are generally required to pay by instalments.
How To Raise Money To Pay That Urgent Corporation Tax Bill
No matter how prepared you think you are to settle the HMRC demand, how precise your budgets and cashflow projections are, Invoice Funding appreciate that sometimes things can get in the way of your best laid plans. When it comes to saving each year for your Corporation Tax bill, sometimes the unexpected can happen. You may have to outlay to take on that new big contract, customers aren't paying their invoices on time, or any other unexpected expense occurs like equipment replacement, we do have a corporation tax payment solution for you.
Year after year we get inundated with small and medium sized business owners who have experienced just this and need to raise capital quickly to cover their Corporation Tax bill Payment. As leading Finance Brokers in the UK we have become extremely proficient at solving this issue for business by using various methods. Let's take a look at just a few ways we can help you to fund that corporation tax demand payment.
Asset Finance
Any tangible asset can be used by the business to raise Finance. Asset Finance lenders see vehicles, machinery, industrial plant, IT equipment and construction equipment. among others things used to secure the funding needed. Lenders usually give a same day decisions in principle and funding within 48 hours. This type of asset funding finance is proving to be such a popular solution. Asset Finance offers the following benefits to businesses in the UK:-
Low interest rates.

High loan to asset value.

Strong acceptance rate of about 85%.
Invoice Finance
Invoice Finance uses outstanding unpaid invoices to free up cash for whatever purpose is necessary. In this case, the funds could be used to pay the outstanding Corporation tax payment liability. People often avoid invoice finance for fear of tying themselves into a long-term agreement of about 6 – 12 months. One-off invoice finance or single invoice factoring agreement can be raised against either one or several invoices with no ongoing liability to continue with the facility. Funds can again be released in as little as 48 hours, with up to 90% of the invoice often available and flexible terms often offered.
Fees and charges will vary depending on a variety of complex factors including your business type, customer creditworthiness, how much you invoice, the value of them and what invoice finance facility you choose to use.
To qualify for invoice finance, you must trade predominantly by invoicing other businesses for products and services. You must operate a UK-registered business with an annual turnover of at least £100,000.
Unsecured Business Loans
Unsecured business loans have become much more widely available in the last few years. The increased choice can be confusing with so many offers of unsecured funding out there and so little tangible information on criteria, and interest rates. Unsecured business loans, when used correctly can be a quick and effective way to raise capital where there are no major assets, no invoicing, but a fundamentally strong organisation.
Unsecured business loans provide you with more flexibility, offering several benefits. This type of finance gives business owners the opportunity to easily and quickly fund their company; helping it overcome obstacles, finance new ventures, generate more revenue and continue exponential growth.
Merchant Cash Advance
A Merchant cash advance is an alternative business finance product. The concept has only existed for a few years in the UK, this type of funding is very popular with retail businesses and the leisure sector. Simply merchant cash advances uses your card terminal to 'secure' lending. MCA's (Merchant Cash Advances) are perfect for businesses without many assets, but you will need to have a good volume of card transactions every month (£5,000). Repayments are then taken as a proportion of your revenue is is about (7-15%) per transaction, making it a quick and easy funding solution for many SMEs.
Your business can receive a cash injection of £5,000 – £200,000, which you then repay comfortably. Because you only pay back a percentage of your earnings, repayments are always nicely mirrored with your business cash-flow. In other words, if you earn less one day, the amount you repay is also suitably smaller. As the repayments can be taken up-to 18 months this is a perfect fit to help repay the corporation tax demand .
The Final Thoughts…..
Daunting as it might be when facing a funding shortfall with a corporation or VAT tax bill due, there are several funding solutions available. Every business is unique, which is why we pride ourselves on providing bespoke, tailored facilities at the lowest and at competitive rates. Whether it's helping a start-up scale up or a small business finance new ventures, our team of experts are on hand to help provide access to funding up to £500,000.
Simply contact us on the online enquiry form for more information.