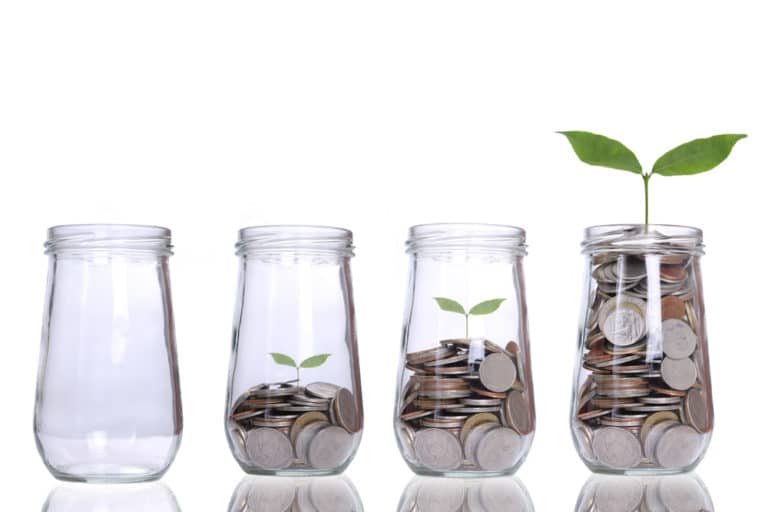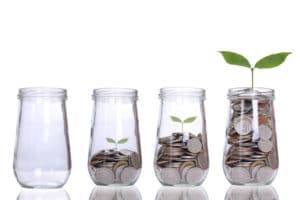 What is Debt Factoring? are you stuck waiting for your clients to pay invoices? The good news is that debt factoring could be an accessible and affordable option. Waiting for clients to pay their invoices can be frustrating and, despite attempts from governments to improve the situation, it's getting worse. Indeed, many of the businesses which fail over the next year will do so despite otherwise being in a healthy financial position. However, there could be a solution in the form of debt factoring. Debt Factoring is simply an alternative term used for Invoice Factoring in the UK.
Debt Factoring Definition
A quick definition of debt factoring is when a business selling their invoices to a third party at a discounted price in order to bypass the hefty waiting times which are associated with invoice payments. It has become especially popular with SMEs due to its ability to provide them with instant access to capital and speed up their processes. 
According to figures from Xero, £141bn is tied up in late payments to businesses. On any given day the total amount owed to businesses will be £24,871 and 78% of businesses are owed money. The FSB, meanwhile, reports that 85% of businesses in Europe report being paid late. Although the EU has brought in the Late Payments Directive with a maximum payment term of 60 days, many are still being asked to accept terms greater than 60 days. Many are also being asked to offer discounts in return for early payment.
In their report entitled Pay it Forward, the FSB called on the EU to take definitive action to address the culture of late payments.
"Poor payment culture is a problem without borders, damaging small businesses in the UK and across Europe," said FSB National Chairman Mike Cherry. "It is an issue that has persisted for far too long and the time has now come to ramp up efforts to shift the cultural dial on poor payment practices in the EU."
These calls are nothing new. Governments have been talking the talk on late payments for some time, but action comes slowly, when it comes at all. In the meantime, businesses will need to look for alternative solutions. An increasingly popular approach is to look at debt factoring.
Debt Factoring in the UK
They will then take on responsibility for managing all invoices included in the deal. In other words, they will take on the work of chasing the payer and securing payment. Once this has been received, they will advance the remainder to you, minus their fee.
This has a number of advantages including:
Overcoming short-term cash flow problems: If late invoice payments are causing you financial problems, this can be a quick and affordable solution. You'll have the majority of the money owed to you in your account in time to make all your payments. This can help you avoid paying your own suppliers late and damaging your credit score.
Reducing stress: Late payments of invoices can be immensely stressful for business owners. As such, this can be great for your own peace of mind and help you to sleep more comfortably at night.
No impact on your credit score: Unlike a loan this will not have an impact on your credit score. That's because this is an advance on money which is already owed to you.
Bad Credit? No problem: If you have bad credit, securing a loan can be more difficult, but a debt factoring company will not take as much notice of your credit score. Although they will take it into account when setting their fees, it is not your credit rating they are worried about as much as the chances of your invoices being paid.
Reduced admin: As part of the service, they assume responsibility for chasing the invoices. This reduces the administrative burden on you and your team and frees you up for other things.
What are the Advantages and Disadvantages
The greatest advantage to debt factoring is its ability to improve cash flow, as it allows businesses to instantly release the cash value of their invoices. This means that the directors can instantly use the cash to operate and reinvest in the business. It's incredibly important for a business to have good working cash flow, as it is key to day-to-day operation and growth. It also increases finance for trade, often allowing the company to take on more work since they have access to the necessary funds to complete more jobs.
Disadvantages to debt factoring is that it reduces overall profit for businesses. The invoice factor always charges a percentage of the overall invoice value (usually between 1-3%), and on bigger contracts this can turn out to be quite a hefty sum. If you are considering debt factoring to help your company's cash flow, it is important to understand the advantages and disadvantages of this kind of financing before signing an agreement.
The business must have a turnover or expect a turnover of at least £75,000.
The customer spread must be good good.
Customer base must be at least three clients.
The business must offer sales terms on its goods or services.
Requirements
Those companies wishing to access a debt factoring facility will need to consider whether they fulfill the following qualification criteria:
Debt factoring financiers look for their clients to show that they've consistently achieved an annual turnover of £50,000 or more for several years.

Funders will only arrange facilities for businesses operating in the UK.

You'll also need to ensure that the credit terms offered to your customers when raising invoices span from 30 to 90 days.
How Factoring can help your Business
Although there are many benefits to debt factoring, there are important things to consider. Firstly, there's the issue of cost. As with anything else, some companies will be more expensive or offer different services than others. When setting their fees, they will assess the risks of the invoice not being paid. They will look at various factors including the client's payment history with you, the size of the invoice and the length of the payment terms.
Many providers will also insist that this is an ongoing deal for all your invoices. As such, this is a great way to speed up cashflow, but does involve you sacrificing a portion of each invoice. When deciding whether to choose debt factoring, therefore, you should think about how much it costs and whether the ongoing cost will be worth the peace of mind which comes from faster invoice payments.
Invoice factoring or debt is ideal for businesses that need help to manage their sales ledger.  Some firms who have spent years developing their in-house credit collection systems prefer to retain control of their sales ledger. This means business have taken a view on Debt factoring vs invoice discounting facility. With Invoice discounting you get to manage your own sales ledger and collect payments yourself. Because you retain control of the process, your customers should be unaware of the invoice discounting agreement.
Debt factoring helps small business owners fund cash flow gaps as well has acting as a credit control department. Business can take advantage of readily available funds as well as increasing cash flow much quicker. This is because with debt factoring the funder uses their own credit control and collections department.
Which Industries Favour Factoring and Invoice Discounting?
Any business which invoices another business with credit terms of 30-90 days would be a typical candidate for debt factoring. Equally, a business which has a smaller number of clients owing a higher value of invoice means there is a particular cash-flow vulnerability to late payments.
Certain industries tend to utilise some sort of invoice finance facilities more than others:
Manufacturing
Logistics
Recruitment
Wholesale
Apply of a Factoring Facility 
To apply for a debt factoring facility is it simple. Invoice Funding are one of the UK's leading Factoring Brokers. If you feel that factoring can support your companies cash flow and growth plans, simply complete the online enquiry.