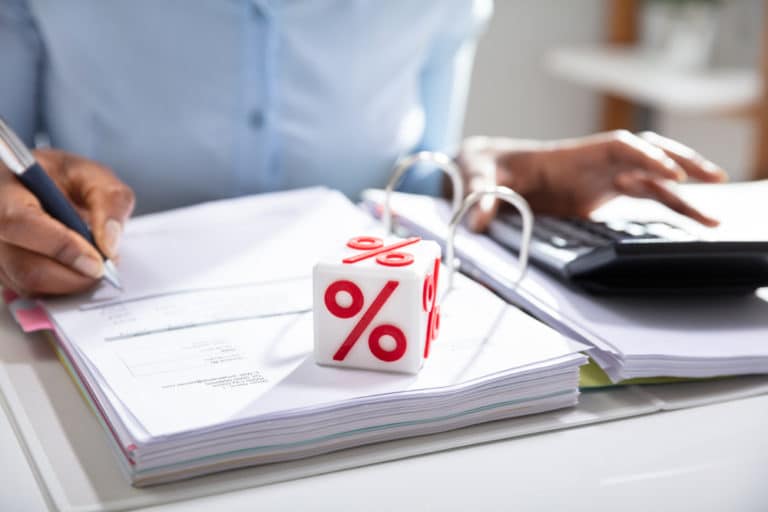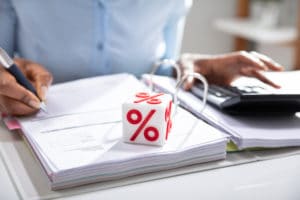 Invoice Factoring in the UK is where a factor or lender buys all or some of your outstanding invoices. The lender will then advance you up to 90% of their value and repays you the remaining amount, minus a commission plus interest on the advance when the accounts are settled. The amount a factor is willing to advance will depend on the standing of the debtor.
You will be granted a higher percentage on funds owed to you from a UK blue-chip company than from a sole trader. The invoice factor then administers your sales ledger, taking responsibility for the debts. Account statements to your client and chasing up outstanding payments will also be the responsibility of the lender.  Invoice Factoring is available to any business in the UK that trades with other businesses.
What is Invoice Factoring in the UK?
Invoice factoring is a way for UK based businesses to raise money by selling invoices to a factoring company at a discount. Factoring usually includes credit control, this is where the lender chases unpaid invoices up on your behalf. UK factoring companies help release cash from your debtor book. Here is everything you need to know about invoice factoring.
How Does Factoring Work?
Most invoice factoring companies in the UK pay in two instalments, the first covering the bulk of the receivables. The remaining  amount usually 5-10% when your client settles their invoice, minus any factoring fee. A simple process are as follows:
You submit details of your invoices to the factor to determine if you are eligible for the factoring facility.
The invoice factoring company will then assess the credit scores of your clients and will then offer their quote.
Once you agree to the terms and conditions, the factor will advance you the money.
Collection of 

outstanding

 invoice amounts with your customers will commence.
Once the outstanding invoice amounts has been collected, the factor will pay you the remaining balance of your money, minus their fee.
Factoring only covers business to business transactions. Each factor will have their own set of conditions that determine whether a business is eligible, so the requirements for obtaining a factoring service will vary. Specifically, qualification may depend on the company's turnover, and requirements will vary from industry to industry.
What are the Invoice Factoring Costs?
Invoice Factoring costs in the uk are entirely determined by your lender. They vary due to different factors that influence your invoice factoring providers risk of taking you on as a client. Therefore, if your business is determined to be low-risk and you have a high volume of invoices to be factored, you will generally receive lower rates. Invoice Factoring providers also offer additional services such as Bad Debt Protection for an additional cost, as they aren't included in your factoring solution.
On a related note, Invoice Discounting solutions tend to be less expensive because you use a lower level of service from your provider, since you collect and manage your debts internally.
When determining your costs, Invoice Factoring providers take into account the following variables:
Invoice Volume and Size
Customer Creditworthiness
Industry
Business Stability
Invoice Payment Terms
Service fee: £10,000 x 1% = £100
Availability = 85% of £10,000 = £8,500
Discount fee (cost of borrowing): £8,500 x 4.15% (includes bank base rate) = £352.75 (annual rate) divided by 365 days = 0.966p x 30 days = £28.993
£100 + £28.99 = £128.99 to borrow £8,500 over 30 days.
What Types of UK Companies use Invoice Factoring?
Factoring is particularly suited to UK based companies in areas such as:
Business that provides services or goods to other businesses and gives customers credit terms of 30-90 days. Factoring can solve the problems associated with slow payment. It also saves cost due to not having to employ a credit controller. The credit control and collection service that comes with Factoring is included within the factors quotation so there is no extra cost to this service.
Specialist UK Invoice Funders
How Does My Business Get The Best Factoring Deal
We are here as the UK's leading Invoice Factoring Broker and will ensure you get the best deal possible for your business. As the popularity of invoice finance has increased, so has the number of providers competing for your business. There are now more than 50 invoice factoring companies in the UK.
Since all businesses are different, each borrowers situation will require a unique funding solution. Some lenders are best for speed, others for customer service, others for current rates. As we understand the market we will ensure we find you the best lender to fit your business.
Simply complete the online enquiry form to get started.