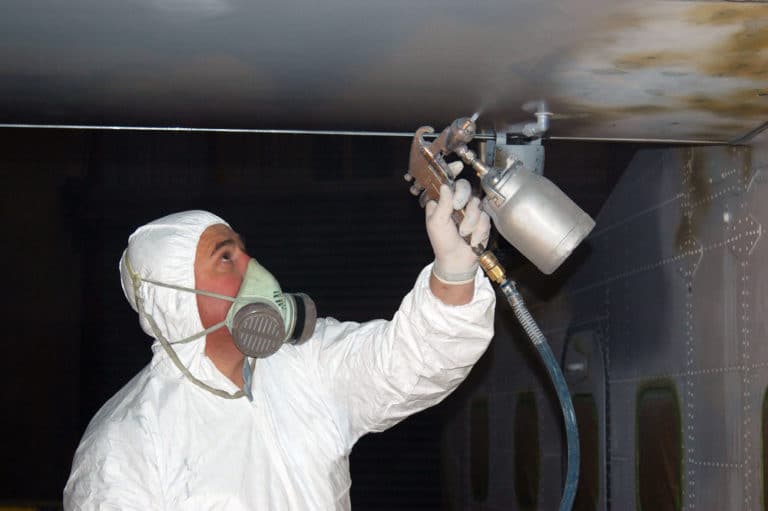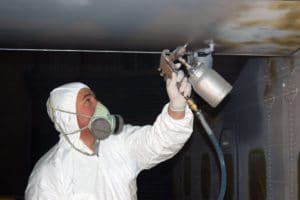 We know that running your Painting Contractors business has it's cash flow issues just the same as many other businesses.  But with the ever rising taxes, fuel costs and agency expenses, and materials it's tougher each and every day to maintain cash flow and remain competitive.
Invoice Factoring has been designed to release funds tied up in outstanding customer invoices, factoring and invoice discounting gives you an immediate cash-injection and an ongoing supply of cash that grows in line with your sales. As this also works with CIS payments it is a perfect fit to keep your companies cashflow flowing.
Commercial Painting Contractors Funding
With the costs of being a commercial contracting meeting all the requirements of CDM 2015  as a principal contractor or contractor the costs keep coming. Fully adopting the Reset Certification Scheme across your business, Painting & Decorating Association (PDA) all these certifications need to be in place before you even win any work. Customers ranging  from historic properties through to utilities, providing services from painting and decorating to industrial coatings will demand these preset qualifications, all come at a cost and time to your business.
Chasing outstanding invoices just adds to the administration of the business, this is where Invoice Factoring for Commercial Painting Contractors comes in.
Common challenges Painting Contractors Face
The Painting Contracting has one of the slowest customer payment profiles in the UK, fuel prices are rising, and operational costs are due to it being in the construction industry. In a time of uncertainty for UK businesses, many in the sectors are therefore struggling with their cash flow.
As well as wages needing to be paid, costs such as fuel bills, insurance and vehicle repairs and the material month end bills will all drain cash flow rapidly if there is not a balance of funds coming in. These expenses cannot be delayed, as without them business will grind to a halt.
Add to this the challenges posed by trading on credit terms, all it can take is one late payment or an unexpected expense like the cost of a new truck to throw you off course. Operating like this can also make it difficult to grow your business, as a new contract will mean additional costs that you may not be able to accommodate up front.
Delayed Payment
Part of this problem is that contractors can often find themselves at the lower end of the supply chain, depending on what they're moving. When this happens, they may well be one of the lowest priorities for receiving payment on time with invoice finance being a popular product to circumvent this issue.  Last on the job, last to get paid is a term used by many contractors in the industry.
How does Invoice Finance work?
Invoice Finance provides ongoing cash advances based on the value of invoices you have issued, but have yet to be paid for.
You provide a service or product to your client and agree on payment terms, and follow up with an invoice.

You then notify your invoice finance lender, who will advance you up to 90% of the value of the invoice as a cash advance, usually within 24 hours of the notification.

Once your client pays the invoice, you receive the remaining value of the invoice. At this stage, the lender takes their fees.
Invoice Finance for Painting Contractors could provide the solution.
Invoice Finance is also referred to as Invoice Factoring or Invoice Discounting, contractors have long used this type of finance to grow their businesses.
Rather than having to wait up to 120 days for an invoice to be paid, it lets you take up to 90% of the cash tied up in your unpaid invoices immediately. The remainder will be paid to you, minus fees, once the customer settles the outstanding balance. Invoice Financing provides Painting Contractors an ongoing credit facility that protects you against late payment. This financing solution ensures you get paid fast even when customers are slow.
FAQ's
What is invoice Factoring for Painting Contractors?
Invoice factoring for Painting Contractors is an alternative funding option for business owners. By financing your sales ledger the lender will advance against all unpaid outstanding customer invoices.
How does Invoice Factoring Work?
The factoring process is pretty straightforward: - Submit unpaid invoices for work completed - The factoring company verifies invoices and advances you the funds (up to 95% invoice amount) within 24 hours - The factoring company collects payment from your customer according to your payment terms - When payment is received, the factor releases the remainder of the invoice amount, minus a small factoring fee
Is Security Needed for Invoice Factoring
No security is needed so your home and business premises are safe, the lender may require a personal guarantee.
How much Invoice Factoring cost my painting business?
Generally, the pricing of finance for a commercial painting contracting firm will involve:
Service charge (small % of turnover, for example 0.5%)

Discount charge (% over BoE base rate, for example 3%)

Annual fee (small % of the facility limit, for example 0.5%)
The cost of factoring depends mainly on the size of your business, and a few other factors like your businesses credit history and creditworthiness. Some lenders are designed to suit larger firms, and others are better at helping smaller contracting businesses
Am I Eligible For Painting Contractors Finance?
Your Painting Contractors business can obtain a business invoice factoring if it meets the following criteria:
You are 18 years of age or older at the time of application.

Your business is legally registered and trading in the UK.

Your business has been active for 6 months or longer.

Your monthly turnover is £5,000 or more
To apply for a Painting Contractor company loan, follow these simple steps:
Step 1
Click to apply on the application page. Supply us with the following details:

Your registered business name and the name that your business trades under (if it is different to the registered name)

How many months / years your business has been in operation

Monthly turnover amount

Required funding amount
Step 2:
After filling in your business details, you will be asked to provide:
Your full name and surname

The position that you hold within the business

Full contact details
Step 3:
Before the funding can be granted, you will need to agree to the terms and conditions. Once you have done so, click on "get a quick quote". Thereafter, your application will be submitted for review by one of our approved finance suppliers.
Step 4:
When your application has been approved, an account manager will get in touch with you to discuss your businesses finance needs.
Step 5:
The terms and conditions of the funding agreement must be thoroughly read through and understood. The agreement should only be signed once this is done. When both you and the lender have signed the application, the funds will be paid into your bank account within 24 hours.