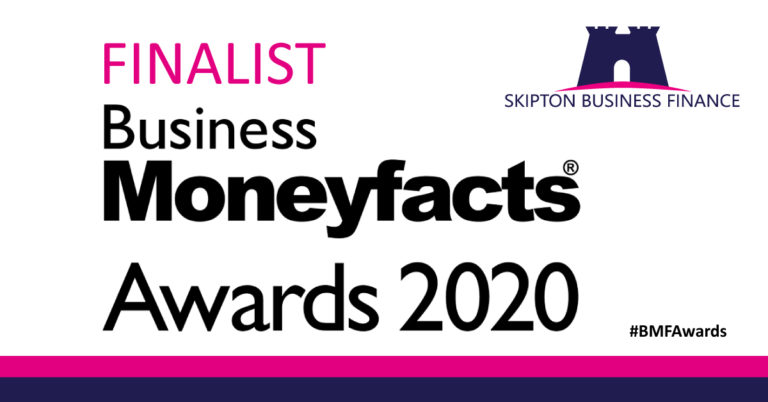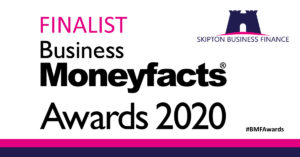 Skipton Business Finance Ltd. launched in February 2001. It specialises in invoice factoring, but has a range of financial products for small and medium businesses. It was chosen for the UK government's Enterprise Finance Guarantee scheme in 2010, which contributed to rapid growth and expansion in 2012 and 2013. Skipton Business Finance covers a wide range of businesses, from startups to large companies with £30m in turnover.
Skipton Business Finance Invoice Factoring Features
Skipton will pay up to 100% of the value of your business's outstanding invoices via their specialist credit management service, factoring. Quick access to funds is key to the Skipton working model, with specialist staff on hand to offer guidance and credit checking. Recourse and non-recourse factoring is available – meaning companies can choose whether to remain liable for bad debts, or pass this liability on, for a fee. Skipton will handle all the invoicing administration. Some clients prefer that factors should only deal with specific invoices, requiring a CHOCS service. The government EFG scheme, and a 3-month trial option also make Skipton popular.
There's no discount fee so all you pay is a simple service charge, which reduces in line with your turnover. But Skipton knows how hard it is to grow a business. So you can rest assured in the knowledge that your service charge won't suddenly jump into a higher band if you fail to reach your expected turnover.
Skipton at a glance:
Advance rate: Up to 90%
Minimum client turnover (approx.): £300k
Discount fee: None
Service fee: 2-3.5%
Invoice Factoring with Skipton Business Finance
Skipton has a reputation for being a particularly generous factor, offering as much as 100% of invoices up front. They promote their service on the grounds that it frees companies from the daily management of their sales ledgers – not so much factoring as a 'professional credit management service'. Factoring runs from £25,000 to £5m. Other features include:
Free Credit Reports
Customer Handles Own Collections Service or CHOCS
Flexibility
EFG
Partnership
Customers Can Handle Own Collections
Despite the above, it can still be argued that businesses that have been dealing with each other for many years make better, informed decisions, than arbitrary credit checks. With the 'customer handles own collections, or CHOCS service, the client undertakes their own invoice collection, but still has access to a line of finance via factoring against their sales ledger. This is particularly useful for businesses who want to stay in touch with their clients all through the sales, delivery and collection cycle.
Invoice Funding Flexibility
Invoice Factoring usually requires long-term contracts, however Skipton prefer factoring services that are tailor-made to each client. This kind of invoice factoring is most appropriate for small clients with a relatively low volume and value to their invoices. Another problem with long-term contracts is that they can end up being restrictive. Factors always want a business that is going to grow, but rigid factoring contracts can end up being restrictive in the medium term, and beyond. Small businesses, whose bottom line can be both seasonal and highly variable, benefit from these kinds of flexible arrangements.
The Enterprise Finance Guarantee
The Enterprise Finance Guarantee is a government scheme that underwrites 75% of the value of loans to businesses without the security to qualify for this kind of lending. It provides between £1,000 and £1m over 3 months to 10 years for companies that would otherwise struggle to secure credit, and comes with a quarterly fee. Companies are eligible as long as annual turnover is below £41m. Agriculture, coal and transport are excluded. Lending decisions rest entirely with the financial institutions, so being chosen by the government is a huge endorsement.
Skipton Business Finance Eligibility
Eligibility for access to factoring services usually involves some kind of points-based assessment. Skipton however, assess each business depending on the individual circumstances and history of the company – not scorecards: exactly the kind of 'human' assessments that small businesses require. As with all factoring, eligible companies need to be in the business-to-business sector, selling on standard credit terms of no more than 120 days. The company must also be UK registered.
What Business Model Do They Suit?
Having operated in a challenging business environment for over 15 years, Skipton Business Finance has developed a lot of expertise – particularly in the following sectors: invoice factoring for transport and logistics sector, manufacturing, the print industry, and recruitment companies. Skipton do not endorse a one size fits all approach to client management, factoring or even underwriting. This emphasis on the individual and their circumstances is increasingly unusual in a more digitised, online environment.
Help and Support
Because they are always operating in a client-facing environment, viewing companies outside of narrow defining traits, Skipton is already pointing in the right direction in terms of client service. As mentioned above, the emphasis on the financial vitality of the region is a key part of the company's ethos. This is not simply because of their moral fibre: two other factors play a vital role.
Skipton does not have shareholders to pay – so more money goes back into the business.

Skipton is a subsidiary of the building society. The value of the property those building society mortgages underwrite goes up when the region is thriving economically, and down when it doesn't.

Skipton has every motivation to get behind successful businesses in the north of England – and beyond.
The real value that Skipton places on its customers is clear, with direct access to a dedicated Relationship Manager, transparent fees, 24/7 access to an online account and award-winning customer service.
Get a Quotation for Skipton Business Invoice Finance
Invoice Funding are one if the UK's leading Invoice Factoring Brokers, as such Skipton Business Finance allow us to introduce business to them. There is no cost to you as Skipton pay us a commission should you accept their quotation.
If you would like a quotation for invoice factoring from Skipton Business Finance, please complete the online enquiry form. Once it is received a funding specialist will contact you by return.