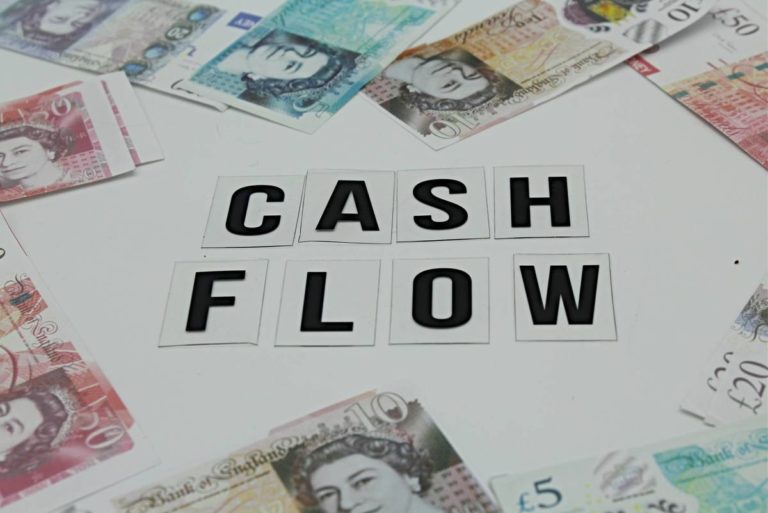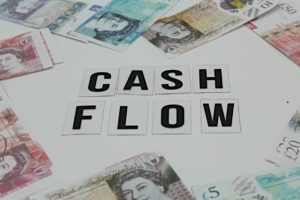 Cash flow issues for small businesses seems to be on the rise in 2019. This has come to a head and within the news they are now struggling to pay staff wages. According to new research from QuickBooks, as many as one in seven small business owners are experiencing cash flow issues.
What are the main causes of cash flow issues?
The main problem for small business is late payments from clients and customers, this then has a knock on effect for the businesses staff which then makes issues for them to be paid on time. Employees don't get paid on time when the company has cash flow issues as there is simply no cash to play them with. The BACS payment scheme has released statistics showing that late payments to Small businesses have amounted to £2 billion! So it's no surprise that small businesses are feeling the pinch with 12% saying it's standard for customers to take one month or longer to pay and 10% saying they've had customers avoid paying for 181 days or more.
When a company has cash flow problems, it can't pay its staff which means they lose those staff members and as an effect, they can't take on extra work. A bit of a vicious circle for any business owner. On average, turning down work loses them £26,000. The government has taken notice of this and in this year's spring statement they announced the introduction of payment practice reporting.
This means large companies will be obliged to review and report how and when they're paying their suppliers in their annual accounts.
Managing debt
When a company has issues with its cash flow, the easiest option is look for fast and flexible funding, this means they take on debt because of clients paying late. On average, small businesses have £31,055 in debt owed to them and this figure is only increasing. Pair this with poor money management skills and you've got a recipe for business disaster. When businesses manage their money poorly, maybe through using archaic programs and manually calculating their business bill payments, it's easy to forget about business expenses and claiming that much-needed money back.
Self-employed are the hardest hit
Self-employed people make up the biggest percentage of workers who are hit hardest with cash flow problems. If they are new to business, they can become vulnerable, from not writing up proper contracts for fear of scaring away their first few clients so they have no leverage when it comes to being paid on time or even being paid at all, to not realising what expenses they can claim for and how. Self-employed workers are also three times more likely than any other group in the research study to apply for a loan, again making them more susceptible to getting themselves in major debt and the spiral begins.
What can be done to make cash flow quicker?
It's time to realise digitisation in the back office is not just a nice to have, but essential to the prosperity of any company."With features like automatically nudging clients to pay invoices, digital accounting can help tackle bad payment practices, reducing the time to get paid and free up time for business owners to invest in themselves or their business"
Businesses taking their accounts digital see a massive rise in clients paying much more quickly. Raising an invoice from your mobile is quick and easy and makes the customer remember that they, in fact, do need to pay you for the work you do. All of this can also be tracked and updated at any time, meaning you can be prompted if you need to check that the payment has gone through.
Essentially, it gives clients and customers less time and no excuses of 'the invoice must have got lost in the post'. Making small changes like these can really clean up a small businesses with cash flow problems or problems. Help is needed to 'unblock' and allow the cash to flow freely once again. To reduce the likelihood of bad debts, some of our clients conduct credit checks on their customers before offering them credit. Let's say you discover a customer with a poor credit record, and you want to take them on as a client. You can ask for a deposit up front or issue partial invoices they can pay as portions of the work completed. There are funding solutions which help the cash flow quicker in business, these funding solutions help to iron out any future cash flow issues or problems a business may encounter.
Cash flow funding solutions
Where there are cash flow funding gaps, finance solutions from the high street banks has always been the go-to option the company directors. Many businesses are unable to access business funding solutions such as loans or overdrafts. Even more so if credit history of the business is less than perfect.  Banks are averse to lending money to business they consider a higher risk or at least make it a punitively expensive proposition. Businesses in this situation, invoice finance or factoring offers an exciting funding solution.
Invoice Factoring is accessible to UK businesses with poor credit
Invoice Factoring UK is available to business that make sales to other businesses. This funding solution which sells the invoice to a funder for a percentage of their value, has radically increased in popularity over the last few year since. It offers a solution to businesses in the UK that may previously have been passed over for funding. It does this because the invoice factors do conduct risk assessments, their primary analysis is on the company who owes the invoice. This allows businesses with bad credit to access the funding it needs. If the unpaid invoice appears to have allocated to a good strong business with a good credit rating they know it will be paid on time. A history of trading to other company via past accounts, showing payment history etc will help is securing invoice factoring in the UK.
Factoring is sometimes called cash flow finance
One thing to remember about invoice factoring is it's unlikely to help endemic problems in your business. It is simply a finance tool to facilitate growth in situations where business expansion is hampered by poor cash flow issues. When your business has a receivables factoring arrangement in place, businesses can offer attractive terms to customers with the confidence that they are going to be paid quickly. As an added bonus, factoring may even improve your credit score over time since debt can be kept to a minimum. This finance tool increases the businesses cash flow as well as helping you keep on top of current expenses.
Independent Invoice Factoring Broker
Invoice Funding are a leading Independent Invoice Factoring Broker in the UK. This allows us to arrange cash flow funding solutions for businesses. Since 2010 when we started trading we have secured cash flow funding issues for over 300 businesses. If you feel your business is struggling to fund your payroll simply complete the online enquiry form.