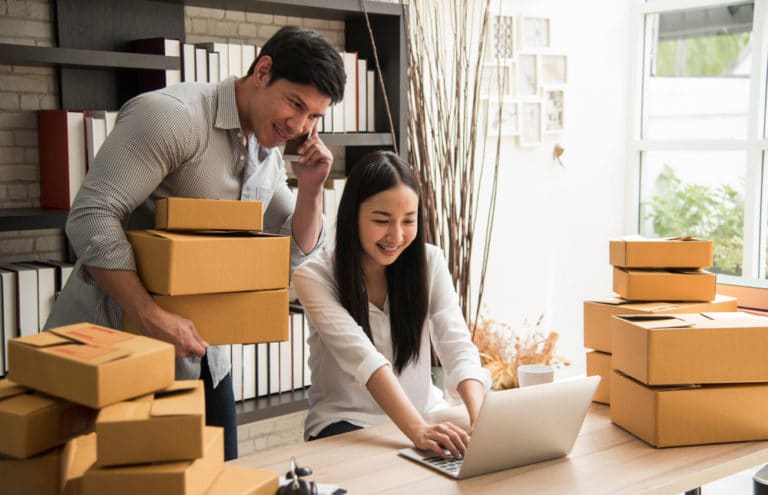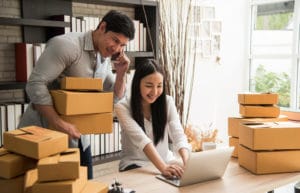 Benefits and Advantages of Invoice Finance enables you to do this by releasing cash tied up in outstanding invoices, giving your business an immediate cash injection and on-going supply of cash that grows in line with your sales. Whether you are a small start up business struggling with working capital, or a larger organisation looking for a cash boost to fund expansion plans.
If you are trading on credit terms within the business to business marketplace, then Invoice finance is for you and your business, so lets look at the benefits of Invoice Finance.
What are the Advantages of Invoice Finance?
Is ideal for smaller businesses without an established accounts team or those who want the benefits of a funding and collections service. As well as providing the finance, the funder will manage your credit control, chasing and collecting outstanding invoice payments on your behalf, turnover usually starting at about £50,000. Invoice Factoring is a financial transaction and a type of debtor finance in which a business sells its accounts receivable (invoices) to a third party (called a factor) at a discount. A business will sometimes factor its receivable assets to meet its present and immediate cash needs. It might also factor their invoices to mitigate credit risk. Factoring is commonly referred to as accounts receivable factoring, invoice factoring and sometimes erroneously accounts receivable financing. Accounts receivable financing is a term more accurately used to describe a form of asset-based lending (ABL) using a company's accounts receivable as collateral.
Increased Cash Flow
Invoice finance providers generally work much faster than banks in assessing the viability of the lender. Many lenders are able to generate cash in as little as 48 hours meaning discounting has significant speed advantages over traditional finance.
Speeds up the Working Capital Cycle
With invoice financing, cash that has been locked in unpaid invoices can be freed up quickly the liquid cash to keep the cogs of the business whirring.
It can be particularly useful for businesses with a smaller number of clients who pay larger value invoices – in these cases the late payment of a single customer invoice can pose risk to the overall health of the company.
Business Gets Help with Credit Control
With an asset based facility, the credit control is carried out by the invoice finance provider. This allows the directors to run the business as this task is taken care of. It also ensures credit control is carried out every month, and has a saving to the business as no third arty is needed or employed.
Only pay Interest on the Money that you Borrow
For many businesses, invoice finance offers a cost saving over other forms of invoice finance, this is due to you only pay the interest on the money that you borrow, if you don't draw down there is no fee payable.
Paying of Suppliers Early
Since many businesses hampered by restricted cash flow and paying their own supplies late, invoice finance makes it easier to pay suppliers faster and possibly to negotiate early payment discount as a result
Bad Debt Protection Offers
As this industry grows more competitive some invoice finance lenders offer bad debt protection at a reduced rate for limited period of time. This offers protection if the customer becomes insolvent.
Better Working Capital Means you can Expand
Many businesses using invoice finance strategically as a way of increasing working capital so the company can fuel its growth.
What are the Disadvantages of Invoice Finance?
Smaller Companies may Find it Difficult to Obtain Credit
Invoice financed is generally an option for businesses with a turnover of about £150,000, so one of the the disadvantages this form of finance is that smaller enterprises may find it difficult to find lenders willing to accept them.
Usually there are some fairly strict ground rules, and the company must be able to demonstrate an established track record. Whilst there are lenders now springing up to fill this gap some of these may charge a higher fee as a result.
Higher cost
Because it is a short-term loan, the funding of invoices usually comes with high costs, and higher fees than traditional bank loans or overdrafts.
It is Possible to Become Reliant on Invoice Financing
Whilst the goal of having your invoices funded it is always to manage cash flow strategically and with the overall success of the business in mind, it is also possible for businesses to become trapped in a debt cycle, unable to operate without the existence of monthly cash flow arrangements
Additional Business Finance
Since certain forms of business finance utilise accounts receivables as part of the loan collateral, the existence of of an invoice finance arrangement (in which the invoice becomes an asset of the finance company rather than yourself), maybe preclude gaining additional finance.
How does it work
You simply send your invoice to your customer and a copy to the invoice funder.
Factoring facility – The invoice funder will undertake credit control on your behalf.
Discounting facility – You chase payment of the invoice and your customer makes payment into a dedicated client business account which is controlled by the funder.
On receipt of your invoice, the funder will advance an agreed percentage of the value (generally within 24 hours)
Once customer pays in full, the remaining percentage is returned to you minus a fee.
What it costs
Fees are based on the level of support required and when compared with other sources of finance, Invoice Finance can be a cost effective way to fund your business usually cheaper than an overdraft. Some funders have additional fees, known as disbursements. It is important to be aware of when these fees will apply as this could increase the cost of your facility significantly. But it can also save you.
Selective Invoice Finance
Unlike "whole turnover" financing, Selective Invoice Finance allows you to choose which invoices or debtors should be put forward for funding. You can then choose when and how much you wish to draw from the selected invoices so only fund your slow payers, you are only charged a percentage on the monies drawn, calculated daily.
This is a great option if you are looking for flexibility as you are not tied to a contract and can dip in and out of the facility. When considering whether the above is right for your business it is very important to understand how the facility will work once up and running. The UK has a number of Selective Invoice Finance Companies, most have been around since the early 2000.
Apply for Finance Facility
At Invoice Funding we have a team of consultants who specialist in finance facilities for business. The funding brokers can explain the process and search the market on your behalf to secure the best facility for your business needs. please feel free to complete the online enquiry from on our website and to understand the benefits of Invoice Finance and one of the team will contact you.