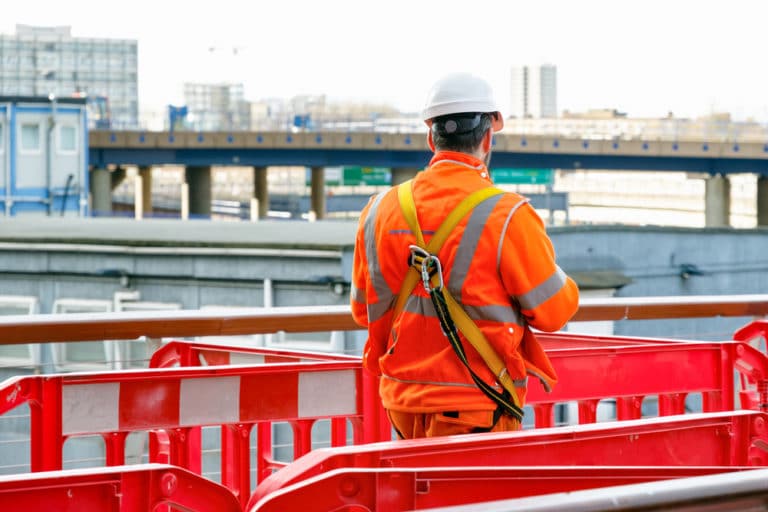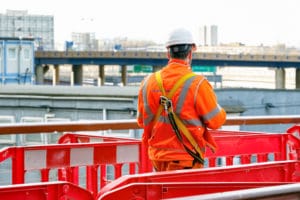 Construction Finance is a funding and support solution that provides instant and ongoing working capital throughout various stages of a construction sector contract. In simple terms you submit an application for payment and a factor will advance funds of about 90% of the submitted invoice within 24 hours.
This construction finance solution is also known as invoice Factoring or Invoice Discounting. Like to find out more and gain some inside as to what is construction finance ?
What is Construction Finance?
Construction Finance or Invoice Factoring for Construction Companies is for contractors and sub-contractors that provide services to main contractors under a contract, framework agreement or purchase order. Sub-contractors or construction company's, are no longer required to wait for payment before starting on the next phase of a project or simply start a new construction job.
Finance for Construction Companies eliminates this issue. Contractor's and construction business can realise tied up outstanding invoices within 24 hours in to working capital. Construction Invoice Finance also covers the early payment of Application for Payments so you do not have to wait up-to 120 days to get paid.
Who does Construction Finance Help
When looking to fulfill contracts, contractors and sub-contractors often find that they don't have sufficient working capital to pay costs, such as weekly and monthly wage bills, and raw materials. Construction Finance helps by providing upfront funding against certified and uncertified applications for payments and invoices for work completed. This gives businesses peace of mind that they have funding in place at every stage of a contract.
Construction finance works well for main contractors and sub-contractors in the construction and building sectors. Any industry needs working capital as it is the blood of a business, without it the business will fail. This type of funding product for the construction industry helps to provide a working capital solution to help pay suppliers, contractors and employees.
Key features of Construction Financing.
Funding for uncertified and certified applications for payments and invoices raised on completion
A dedicated point of contact and access to senior decision makers
Complete credit control and confidential options available
Benefits to your business
Meet payment obligations and take on more work with reliable funding in place
Receive a fast, informed and tailored service you can trust
Support from payment collection experts and peace of mind that your clients are unaware of your facility
Invoice Funding have over 20 years experience of funding Construction business as well as supporting SMEs with a construction invoice funding service. As one of the first independent factoring brokers to develop a specialist solution for the construction sector more than 10 years ago.
Unlike other Invoice Finance Brokers, our team of dedicated construction finance experts respond quickly to enquiries. Helping our clients to access the funding and support they need, when they need it. We have helped hundreds of construction companies over the last ten years with the funding they need to survive and grow. Let us find the right construction invoice finance product for your business.
Construction Financing – Access to Immediate Funding
This can stop even the most profitable firms from getting on with the next job and growing their business. Having immediate access to this cash will allow you to pay for staff, materials, equipment hire and other suppliers required so you can bid more competitively on those large upcoming projects. Just what you need when margins are already tight.
This cash flow solution comes in the form of invoice/application factoring which will help you increase the size of the projects you can take on. Construction factoring allows you to effectively advance the major part of the payment(s) you are expecting to receive from a job you have completed so you don't have to wait the full 30-120 days and can get on with funding the next project.
Highly flexible and tailored to your needs
What's more, this theory can be used for invoices, applications for payment and retention ledgers. Fill in the quote form on this page to learn more about construction factoring from the experts in business funding. There is no charge for using our service.
Reasons why Construction 

Finance is used?
Our tailored approach means you have the flexibility to find a solution which is right for your construction company. Our consultants will ensure you get the best construction financial services from the right lender for your situation. Some of the other useful services which can be included in construction finance include:
Bad Debt Protection – You will always be paid on time as the lender will provide you with the cash you are expecting. It protects you just in case your customer goes insolvent in these difficult times.
Management and Collection Facility – We can find you an experienced construction finance lender who can take on the responsibility of managing and collecting any outstanding contract debts, saving you time and money. The decision to include this in your facility is up to you and we can provide quote with and without it included.
Confidential Service – We understand that your customer relationships are important for generating further business. Our lenders ensure these relationships are kept in the highest priority by offering a confidential construction finance service. Your customers will never need to know you are using a facility.
Dedicated Quantity Surveyors – We have special relationships with lenders that offer dedicated quantity surveyors ensuring everything runs smoothly whilst receiving payments for a job well done.
Solve common industry problems – By sourcing you the best fit funding you need, we can help fund your project costs; provide cash for new equipment or tools. 
How much does this type of funding cost?
The cost of invoice factoring for construction will depend on many factors, including the size of your company, the amount of money you're reclaiming, and the extent to which you pass over the 'risk' of the debt to the construction finance company.
Typically, the price of invoice factoring for construction will look something like this*:
For Example please see potential costing on a £1000 invoice:
Service Fee- 2.5% Charged on every invoice- £1000 x 2.5% = £25
Bad Debt Protection- 0.7% – £7 (OPTIONAL)
£1000- £25= £975 to advance against
80% x £975- £780 available to you
Assuming you lend this money for 4 days at a discount rate of 4.5% annual (0.375% per month) this will cost £4.33
This invoice will cost £29.33 to factor without bad debt protection of £36.33p with BDP
What types of payments can we fund?
 Certified/Uncertified applications for payment
 Signed Variation Orders
 Approved Day Works
F.A.Q's
What is Construction Finance?
Construction finance (also referred to as 'construction factoring') is a funding solution for contractors and subcontractors through which cash is advanced based on the value of raised invoices. This can be for works carried out within a contract, day works, JTC construction agreement or purchase order
How does construction finance work?
Lengthy payment terms imposed by main contractors can cause cash flow issues for subcontractors such as Joiners, Plumbers, Electricians and Ground Workers. Construction finance solves this issue by releasing the cash tied up in your applications for payment, staged invoices or sales invoices.
Certified Vs Uncertified
There are options for both certified and uncertified applications. However, if the application is certified, it likely that the pre-payments will be larger. For businesses that need access to cash on an ad hoc basis, spot factoring applications for payment is where a single application can be factored. With these types of agreements, most providers require the application to be certified and prepayment ranges from 45%-85%.
Financial challenges for construction firms
In a world where contracting and sub-contracting are common, construction firms are often made to wait to be paid for work completed. You may have to wait 30, 60 or even 120 days in some extreme cases. And that's on top of having had to already pay for materials, equipment hire and wages. Cash flow is the lifeblood of any business but can often be hard to manage.
Services for Construction Sector
We also provide additional services for our construction sector clients including:
Asset Finance, to help you buy vital plant and equipment without the huge upfront costs
Bad Debt Protection, giving businesses peace of mind that customer non-payment will not impact cash flow.
Access to additional advisory services from CRS Partnership, a leading multi-disciplinary consultancy
How apply for construction finance
Construction finance is aimed to keep the cash in your business flowing. If you are struggling to pay sub contractors, looking to make large purchases such as plant and machinery or looking at growth opportunities we can help. Our application form can be completed entirely online because we like to keep access to finance simple. To apply simply follow these steps below.
Step 1 – Provide us with the following information:  The registered business name or the trading name of your construction business, the number of years you have been in trading, and the yearly turnover.
Step 2 – Complete your contact details so that a construction finance expert can easily get hold of you to discuss your arrangement. Your name, position in the business, phone number and email address is needed.
Step 3 – Read through our terms and conditions and then 'click get a quote'. After you have submitted your application it will be reviewed by one of our business managers.
Step 4 – Further down the line you will receive the terms of your finance aggreement. Ensure you ask all the questions you need to fully understand the conditions and once both parties have signed, the finance for your construction business will be paid into your business bank account within seven days..