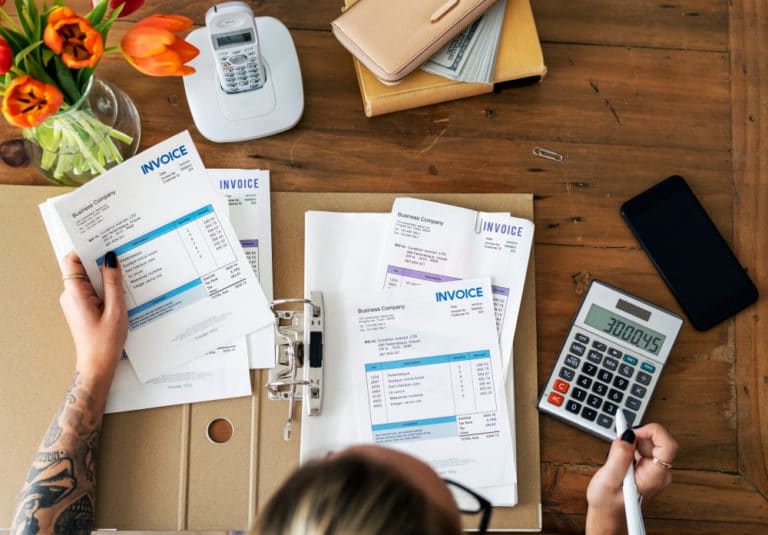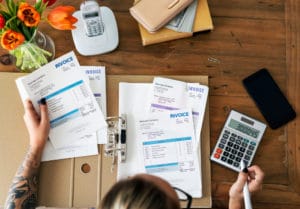 When is Invoice Factoring used? Invoice Factoring is used to help overcome cashflow issues that a business might encounter. When If money isn't coming in a quickly as you like you'll be looking for ways to speed things up. Invoice factoring is an increasingly popular option, but is it right for you?
Cash flow is a critical issue for any business. Indeed, throughout this coming year, many viable enterprises will go to the wall because money doesn't arrive quickly enough to cover their liabilities. Invoice factoring is one way to unlock the value of your unpaid invoices, but it won't be for everyone. Here's how to decide whether it's the right option for you and how to use it.
What is invoice factoring?
Also known as invoice financing, factoring allows you to get an advance on your unpaid invoices. The provider will give you a proportion of each invoice's value – normally around 70-80% and will then take on responsibility for chasing that payment. In other words, they will handle all the administration. They will issue payment reminders and, if the buyer is late paying, will take responsibility for chasing them. Once the payment has been made, they will return the outstanding total of the invoice to you minus their fee.
Why business use invoice factoring?
More than 50,000 businesses use invoice factoring in the UK and the number is growing rapidly. Its main attraction is that is generally easier and quicker to arrange than a conventional business loan. Factoring providers are less concerned about issues such as credit history, for example. This is not a loan, so if you've had trouble paying your bills that's less of a concern for them as it is not your credit worthiness they are relying on as much as that of your clients. When making a decision, therefore, they will look at the payment deadlines of your invoices and how quickly they will be paid.
For most businesses this is a chance to reduce the time it takes between billing and being paid. It might be to cover a short-term cash flow shortage, to generally ease cash flow or to pay for an investment in the future of the business. Whatever you use it for, though, it pays to be certain that this is the right option for you.
Is it good for my business?
When looking for any form of business finance option, it's always worth remembering that there are alternatives available and many of these may be more appropriate for your business. Each decision should be made on its own merits, but there are a few guidelines which could point you in the right direction.
In general, invoice factoring will be more appropriate for businesses which have:
A turnover greater than £100,000:You need a substantial revenue stream to cover the cost of factoring. Also, the larger the value of invoices you factor, the lower the percentage the company will take.
Provides services or goods to other services: If you work with business clients a lot of your revenue will be tied up in pending invoices.
Have relatively lengthy payment terms:EU regulations stipulate a maximum payment term of 60 days but even so clients are frequently demanding longer terms. This increases the chances of a cash flow crisis by lengthening the gap between doing the work and being paid.
Factoring

 costs
Invoice factoring does of course come with a cost. Using this service will mean sacrificing a certain amount of your invoices. Many factoring providers insist on this being an ongoing arrangement rather than a one-off. You might also be concerned about how it might look if clients know you're using an invoice factoring service. Rightly or wrongly this could give the impression of a business which is under pressure. They may be less willing to use your services and, in some cases, may delay paying in the hope that you'll go bust before they have to pay up.
Against that, you should consider the value of unblocking your cash flow. This is the major business problem keeping most entrepreneurs awake at night. It causes stress and can add to the costs of your business operations. Removing this blockage can save money in the long term and do great things for your own wellbeing.
It also has the potential to liberate you. As a business leader you are your own business' most valuable resource. If you're tied up worrying about money issues, it is your business which will suffer. An invoice factoring service can assume responsibility for your sales ledger reducing the administrative burden on your enterprise.
The cost of factoring depends on a number of factors and differs between lenders. Examples of factoring costs are structured against turnover, credit worthiness of the business, if security is in place and the risk against your clients.
Invoice factoring, then, should be considered as one of a number of financing options. Its value comes in its ability to release the pressure on your finances, enable you to plan ahead, and remove key barriers to your success.
Get the cash flowing
Invoice Funding are leading invoice factoring brokers in the UK. We have supported over 1000 businesses with cash flow funding since we started in 2010.
If you feel invoice factoring will support your business cash flow  support simply complete the online enquiry form.