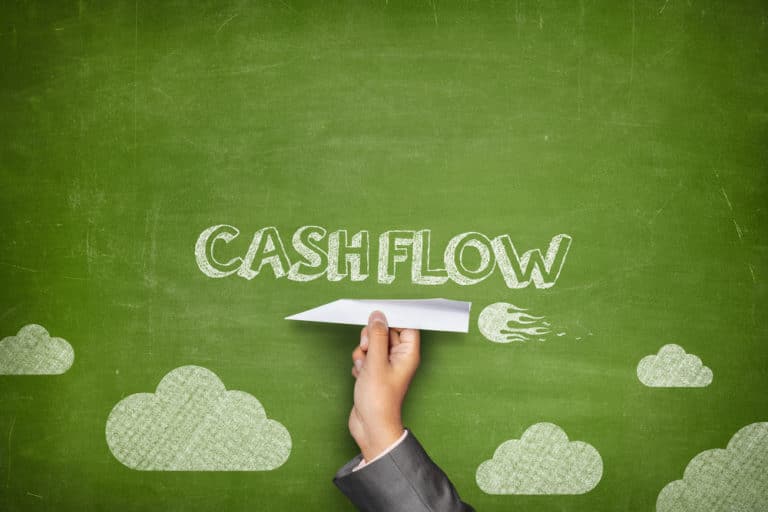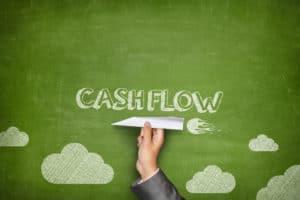 Cashflow is the lifeblood of any business. If this dries up you could be in serious trouble, so here's how to keep it flowing.  It's a much over used statistic that half of all new businesses fail within the first five years. What's less well known, though, is that many of them will fail despite doing brisk business. These failures come as a shock to everyone who will have assumed that with money coming in everything was looking good.
The problem, in these situations, tends to be cash flow. Even if a business is fulfilling lots of orders it can struggle if the money doesn't come in on time. As an entrepreneur, it is all too easy to take your eye off the ball and be blind sided by a sudden cashflow crisis. So, what can you do to keep things flowing?
Chase invoices payments
One of the most common errors is to think of orders as money in the bank. Of course, that's not always the case. Just because you've secured a big contract doesn't mean the money will be with you in the near future. It could take weeks, months or even a year to get paid. In some cases, invoices may not be paid at all. If that happens and you've budgeted for the money coming in, things could get stressful very quickly.
Managing invoices is important. You need to know what is owed, when invoices are due and what's coming in. You must issue reminders when an invoice is nearly due and, once it has gone past that date, start chasing. Some customers will work hard to delay or avoid paying what they owe, so you may have to work hard to get the money out of them. It can be frustrating chasing people who should have already paid but work here will speed up payments and keep the cash flowing.
Marketing
Many people underestimate the value of marketing in maintaining cashflow, but this can keep things moving during quiet times. Some managers view this as an expense which is why marketing is often the first things to get the chop when business drops off. This can be a mistake. Investing in the right kind of targeted marketing campaign can maintain a flow of business during slower times. If your business experiences seasonal dips and troughs, anything you can gain during this time will not only make life easier but will leave your balance sheet looking a lot healthier at the end of the year.
A key focus should be on marketing to secure repeat business. Your most promising leads may come from a recent customer. If you've provided excellent service, they will be receptive to coming back, but it is surprising how many companies let this slide. Some sensitive repeat marketing through follow up emails could alert customers to special offers or new products which they might be interested in. It's a cheaper way to secure business than finding brand new leads and can keep the bank balance ticking over.
Keep on top of finances
How healthy are your company's finances? Surprisingly, not many business leaders could answer this question. Accounts are often out of date or inaccurate, especially in growing businesses in which the accounts team has not expanded at the same rate as the rest of the company.
Investing in your accounts provides returns in many different ways. It saves money because it helps you to see where you money is going and how you could spend more efficiently. It avoids trouble because it helps you see the true status of your finances, make projections and identify problems before they become critical. It also makes money because it helps you make better business decisions to drive your company forward.
Solving a Business Cashflow Crisis
All of these points are useful, but while we can always tell entrepreneurs that better financial management will improve cashflow, problems can be unavoidable. If you find yourself hitting a barrier for any reason, you'll need to find capital quickly to bridge the gap.
Business loans are one approach, but these can be difficult to access. Banks have become reluctant to lend especially to smaller businesses. If you go to them saying you need capital to cover a shortage of cash, your finances and projections had better be bulletproof.
You can establish a business line of credit with your bank. This is a reserve of capital which is available should you need it. This is more like an overdraft or credit card than a loan. The money will be there to use when you need it. When you pay it off, you'll still have that reserve as a backup option.
Alternative options such as invoice finance and a merchant cash advance help you to overcome a cash flow crisis by shifting some of your future revenue into the present. Invoice finance involves unlocking the capital tied up in unpaid invoices while a merchant cash advance provides an injection of capital which will be paid back by a proportion of your future sales.
Different options will be suitable for different businesses. The market is becoming quite busy so you will need to shop around to find the best options. However, if you take proactive action and have clear goals in mind, a cash flow crisis needn't be fatal for your business.
Cash Flow Finance Companies
There are many cash flow finance companies in the UK. Companies will fund your invoices that are outstanding with your customers. These companies are know as invoice factors. A number of companies work with small turnover business e.g. under £150,000. Positive cashflow finance and nucleus cash flow finance are such companies.
Invoice factors purchase your companies invoices at a discount, they then pay you an amount upfront. Once the invoice has been settled by your client, they will forward you the remaining amount less their fees.
Invoice Funding are the UK's leading invoice cashflow finance brokers, so we have negotiated preferential rates for our clients. To get a quotation simply complete the online enquiry.