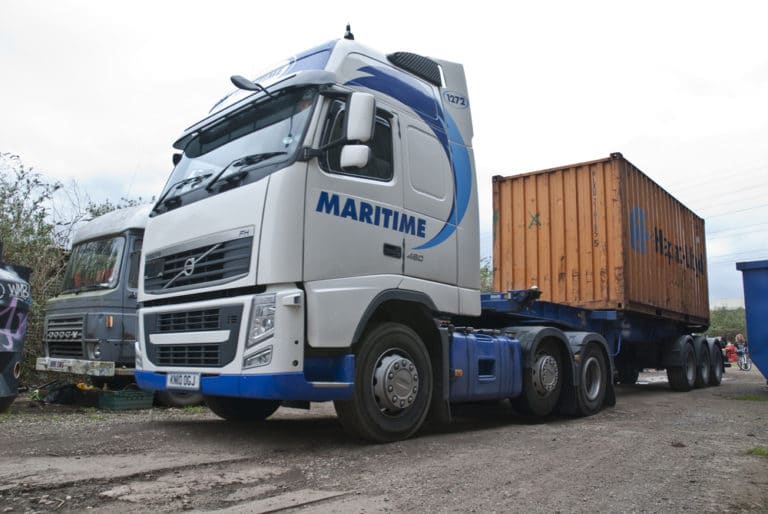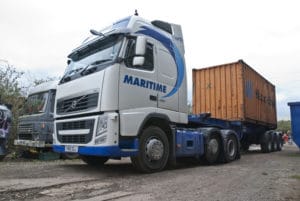 Running a Transport business doesn't have to be complicated. When you work with Invoice Funding, we arrange Invoice Factoring for Transport companies across the UK. Helping transport businesses secure cash flow. Whether or not invoice factoring is the right choice for your transport business depends largely on the importance of retaining control of your credit function.
Some business owners prefer to stay in contact with their customers to maintain confidentiality and goodwill. This ensures that all correspondence is in line with their business 'values.'
Invoice Funding for transport businesses
Invoice Funding for transport businesses is a funding solutions that advances funds against unpaid invoices. This product is a good fit and great funding solution for Transport, Haulage, Coach and Courier Firms in the UK.
Wages need to be paid weekly or monthly. Fuel bills don't wait to get paid, insurances or repairs as well as pay and VAT. This is where invoice factoring for transport comes in to its own.
Invoice Funding for Transport gives UK, Sole Traders, Partnerships and Limited Companies a way to release the cash that's tied up in outstanding unpaid invoices. Once a delivery is made, a business will issue an invoice that they'll typically have to wait for 30, 60 or even 90 days to be paid. However, as they have already paid for the fuel and the driver for the journey, this can cause a potentially shortfall on working capital.
The transport industry has one of the slowest customer payment profiles in the UK, which makes it even harder to settle your invoices when they fall due. This can be a lethal combination, particularly for a growing business. Managing your cashflow is a vital part of managing your transport business.
We know the importance of a steady cash flow available at all times to keep transport businesses and their vehicles moving. Invoice Funding work with you to find your factoring facility as easy as possible. A secure credit facility provides you with an effective funding solution.  Speeding up the order-to-payment chain and ensuring drivers can be paid, goods can be moved and vehicles can be refuelled 24 hours a day 7 days a week.
Speed up your customers payments
Invoice Factoring for transport gives you immediate acccess to the money owed to you by customers.  You can have immediate funds to pay for fuel and other supplies and have funds available for those cashflow dips that confront all transport companies from time to time.
Invoice Funding for Transport facilities range from £40,000 to £2,500,000.  This is not a loan, it is just advancing the money already owed to you via the sale of your invoices to a third party.
The main differences between using us or using a more traditional bank facility are:
1) Invoice Factoring for Transport provide more generous and flexible funding compared to an overdraft.
2) The facilities grow organically with the business without the need for constant funding limit reviews.
Invoice Factoring charges will normally be the same as the equivalent bank overdraft facility. How would your firm benefit from additional working capital? Invest in the more assets and be assured that your drivers are kept on the move. Invoice factoring for transport will help keep your company operational, and allow you to have working capital when needed.
How Invoice Factoring works for Transport – 5 Simple Steps
1. You deliver your goods or service and invoice your customer as normal.
2. You send the invoice finance funder a copy of the invoice.
3. The invoice finance company will advance and make available up to 95% of the invoice value.
4. You decide how much you want to draw and the funder transfer funds into your bank account, same day.
5. When your customer pays the invoice, the balance (5%) is released to you.
Why do Transport Companies use Invoice Discounting?
Invoice discounting is popular method of funding used by transport firms in the UK. Customers are unaware that anytime of facility is being used. Some contracts may request that a funder is not used so this is a perfect fit. The clients pays in to a business bank account as usual. This account is provided by the Invoice Discounting provider and is know as a 'client account'
What are the benefits of your transport business using invoice discounting?
Invoice discounting provides a business with Improved cash flow
Invoice discounting can release a business up to 85% of the value of invoices
An invoice discounting facility is continuous so can provide a business with an ongoing supply of cashflow
As sales grow an invoice discounting facility can grow in proportion.
A business using invoice discounting has the confidence of Knowing exactly when it is going to be paid
By receiving cash as soon as a sales invoice is raised, a business using invoice discounting will find that its cash flow and working capital position is improved.
A business using invoice discounting only pays interest on the funds that it borrows, in a similar way to an overdraft, which makes it more flexible than debt factoring.
Invoice financing can be arranged confidentially, so that customers and suppliers are unaware that the business is borrowing against sales invoices before payment is received.
Need more information on Transport Factoring or Discounting f

acilities 
Invoice Funding can offer invoice funding solutions to Haulage and Transport businesses across the UK including Scotland and Northern Ireland. We have local Invoice Factoring specialists that understand the haulage and transport sectors; with a range of working cash flow funding solutions. We can help road haulage firms, transport businesses, courier, freight transportation companies and logistic businesses.
Invoice Funding are specialist Invoice Finance Brokers for the Transport Industry.
More information for haulers, couriers and transport business about our leading Invoice Factoring For transport product is available from our website. If you feel Invoice funding can support your transport business, simple complete the online enquiry form.