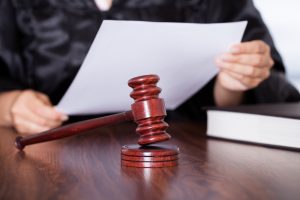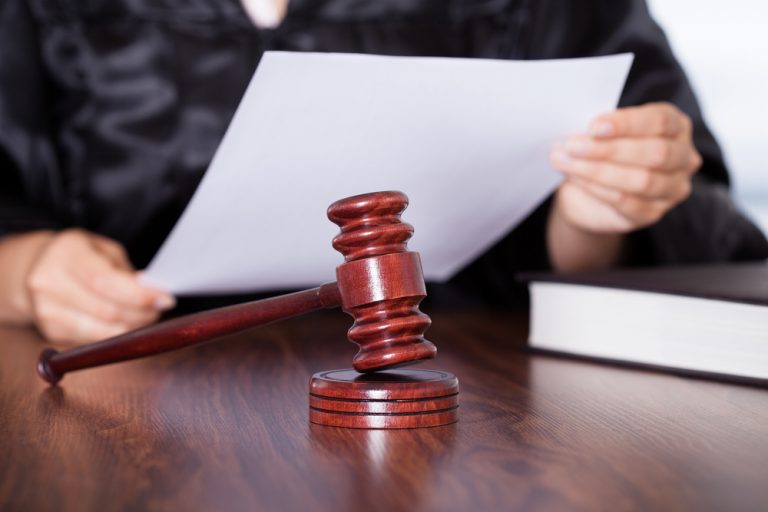 Can I get invoice Finance with a CCJ? answer yes you can get Invoice Finance with a CCJ.
Financial problems can have knock on effects for years and harm your chances of securing capital. So, can you get invoice finance with a CCJ?  
Picture this scene. Your start-up has hit financial difficulties and you are unable to pay one of your suppliers. They take you to court and have a county court judgement issued against you.
Not only does this put pressure on you to pay up front, but it can harm your chances of securing credit for years to come. However, there may be one option in the form of invoice financing. Invoice Finance can provide an alternative lending solution for businesses with a CCJ.
Invoice Finance Bad Credit
The impact of a CCJ on the health of a business can be felt for years. You'll find it more difficult to access credit which can stop you from making investments into your business. The real problems come, though, if you experience another cash flow crisis. Unable to secure a short-term loan to meet all your payments, you could find yourself going through the same process all over again. It's a vicious cycle in which one problem can cause further issues years into the future.
The good news is that there are some options as long as you understand what a CCJ involves, what your rights are and what alternative forms of financing exist. Obtaining invoice finance with bad credit is not an up hill struggle. the process is simple once you understand your business cash flow.
Business Finance with a CCJ
First, let's establish what a CCJ is and how it affects your business and future business finance. If you can't pay a supplier, they may take you to court to recover the debt. This will normally happen after a number of written warnings. This judgement is the court saying that it agrees you owe the money and it's time to pay up – either in a lump sum or in instalments.
This will have an impact on your credit rating and will last for up to six years unless you manage to clear the debt immediately. If you apply for a loan within that time, creditors will see this judgement and may understandably reach the conclusion that, if you didn't pay then, there's no reason to believe you will pay now.
There are, though, a few exceptions. Each lender will adopt their own attitude to the loan. For some it may simply be a question of 'computer says no' in which case your application will be declined. Others may look closely at the circumstances. For example, if this CCJ was a number of years ago, is a one-off and was the result of a financial problems which have now been resolved, they may well overlook it. They may be willing to look at the wider picture of your business to make an assessment on its overall health.
A few companies may also specifically offer business finance for bad credit. They will be more likely to approve you, but the interest rate will be significantly higher. You'll must decide whether the increased cost of the loan is worth the money and if you are certain you can manage the repayments.
The issue needs to be dealt with straight away. the CCJ will remain on the companies credit score for 6 years regardless if it is settled in full. If it is not settled the creditor can instruct bailiffs to attend and remove goods from the companies premises. This is where Invoice Finance is a perfect fit for any business or company with a CCJ. The funding can be in place within 48 hours.
Invoice 

Factoring

 with a CCJ
There is an alternative – one which is much less reliant on your credit score. Invoice financing, discounting, factoring with bad credit allows you to unlock the value of your unpaid invoices. An invoice finance company will provide a portion of your invoice total up front – normally around 70% – 80%. They will then take on the management of your invoice, including chasing and securing payment. Once they have received payment, they will return the remainder of the invoice to you, minus their fee.
What is Invoice Finance? simply it is a process in which a funder will advance you up to 90% of any outstanding invoices. This releases badly needed tied up cash which can help settle the CCJ.
Although they will take their credit rating into account when deciding on the level of their fees, it will play a less important role in their decision. This is not a loan in the conventional sense. Instead it is based against the value of invoices which are already due, so they will be more concerned with how likely it is that this invoice will be paid on time.
For example, they will look at whether this company has a history of prompt and reliable payment with you, how much the invoice is for and how long the payment terms are. The fact that you have a CCJ against your name will not be nearly as important to them as a loan provider.
This, then, can be a good option if your company has bad credit. It can help you overcome short-term cashflow problems and avoid slipping into further financial difficulties. It takes the pressure off and gives you time to repair your credit rating and put you on a firmer financial footing going into the future.
Apply for a Invoice Finance facility 
If your business is suffering from a County Court Judgment and feel that Invoice Finance facility could support it, it is so simple to get started. Invoice Funding are one of the UK's leading Invoice Factoring Brokers. We arrange Invoice Finance for companies with a CCJ and have done for many years. Should you like to know more simply complete the online enquiry form.