I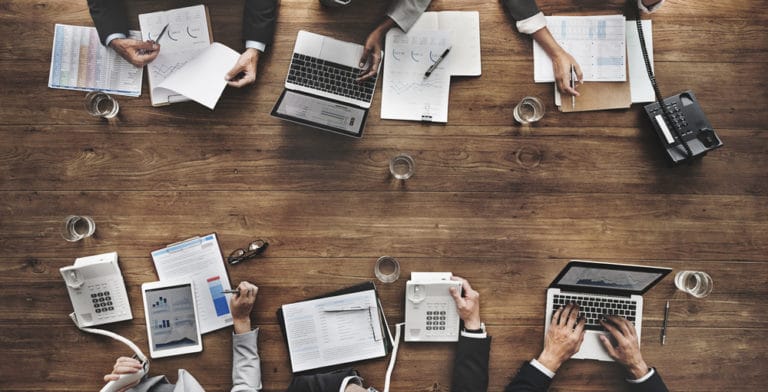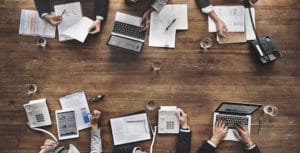 nvoice finance for recruitment agencies is essential nowadays because the main two burdens for young and growing recruitment companies are cash flow and administration.
They need seamless and risk-free invoice finance services to increase their cashflow. We know the importance of making sure that your temporary staff are paid correctly and on time, even when your clients haven't yet paid for your services.
Factoring for recruitment agencies could be the answer for a positive cash flow within the business. We also understand that your temporary workers will need paying much quicker than the standard 30 days your clients will take to pay you; potentially causing cash-flow issues.
What is Invoice Finance for 

Recruitment 

?
Invoice finance is a term used to describe an alternative asset-based finance facilities, it is also referred to asset based lending. It's a useful financing tool for recruitment businesses whose growth is hampered by slow payment of invoices, business that have large outgoings for its staff wages bills are perfect for this product.
This type of borrowing is not authorised and regulated by the financial conduct aurthority.
Payroll Services & Timesheet Management
Invoice finance for recruitment agencies provide's payroll services that include timesheet management:
If you are a recruitment agency supplying temporary staff to businesses, you may have experienced issues around paying your staff on time, sometimes before you have even received payment from your business customers.
One of our case studies demonstrates how invoice Finance for recruitment industry has helped temp and perm agencies to grow its business and shows how we can help both companies who are finding it tough, as well as those that are doing well.
Permanent Recruitment Finance
Another key issue is that invoices are issued to clients once candidates are placed successfully. This long payment cycle can result in a 30-, 60- or 90-day wait for payment. Clients who fail to pay on time or at all can quickly undermine a profitable business, limiting the availability of capital to meet payment deadlines for temp and perm placements, and other operating expenses as well as restricting the ability of the recruiter to grow the business and take it to the next level.
Temporary Recruitment Finance
There can also be cash flow problems created by the nature of the work. Agencies that hire temporary staff members and contractors will need to pay these workers, along with their usual operational expenses. However, the end customer may not pay the recruiter for 30, 60 or even 90 days, which creates an unavoidable cash-flow shortfall for agencies of every size due to unpaid invoices.
Startup Funding for Recruitment Agencies
Chasing invoices can prevent you from paying casual staff on time. Whether you're a start-up recruitment agency or have been established for a number of years you'll probably face the same problem – cash flow. Whilst invoices can be on 30-90 day terms with customers, temporary contractors often expect to be paid on a weekly basis, which can potentially cause a shortfall in cashflow. As well as affecting the day to day costs of a business, a shortfall in cash flow can put pressure on and even hinder any potential growth and expansion plans that a business may have planned. There are many startup funding solutions for recruitment agencies on the market right now.
Nearly all startup recruitment agencies find time management hard, setting up payroll and cross checking time sheets. Calverton Finance Specialist Recruitment Funding offers back office solutions to over come this issue. Time is always an issue for start up as they are trying to grow the business to gain new clients while juggling staff and managing relationships with the business client base.
Bibby Financial Services have a start up product designed at new recruitment agencies. This product known as Bibby Forward Finance is perfect for businesses that have a turnover up to £300,000. If you have a new start up recruitment agency this funding product is perfect. Bibby also offer a back office support solution aimed at recruitment companies.
Features and Benefits of Recruitment Finance
Features:
R

elease up to 100% of the cash in your invoices with Recruitment Finance

No long-term contracts and one simple fee as a percentage of your turnover

Support with back office and payroll management through our partners of 10 years.

Optional Bad Debt Protection
Benefits:
Speed: access to cash within 24 hours

Expertise: dedicated support from an integrated back office and finance solution

Time: we manage your back office support service so you can focus on managing your business

Simplicity: one simple bundled fee means you can budget with ease

Flexible: one-month rolling contract gives you the option to cancel at any time

Industry knowledge: our team of experts have a detailed understanding of the sector having worked in, and directly with, recruitment agencies themselves

Personal: a relationship based approach backed by our Service Promise

Convenience: check your funding and access to real-time reports at any time with our 24/7 Client Online service

Security: option to protect against customer insolvency with Bad Debt Protection
How does Invoice Factoring Work for Recruitment Agencies?
Recruitment agency asset based lending is more suited to s firms that have lower invoice values and limited access to bank funding. It can fill the cash flow hole by advancing up to 95% of the value of the outstanding invoice once it has been issued to the client. Once the candidate is successfully placed and the invoice is issued to the client, the factor provides the balance of the invoice, minus fees.
As part of the agreement, the factor or business finance expert manages credit control and payroll administration (processing timesheet information) on behalf of the business. In this way, freeing up resources in small recruitment firms. As a result, clients are aware that a factoring facility is in place.
Recruitment invoice discounting targeted at larger, established recruitment agencies that have their robust finance procedures in place as credit control and the collections process remain in-house. Therefore, clients remain unaware of the provider's involvement. Both finance and invoice discounting can give recruitment agencies the quick cash flow fix they need to pay temp and perm placements as well as cover other operating expenses without having to wait for clients to pay.
Invoice Factoring Recruitment will require the following:
Personal Guarantees – You are personally liable for an agreed value on the invoice factoring agreement.
Debenture – All assets debenture against your recruitment business meaning the lender technically owns all business produced and has the right to claim it should they have to.
Drawdown percentage – The percentage of money the lender is prepared to fund you upfront against your invoices. Unfortunately, this figure can fluctuate on an ongoing basis, depending on the circumstances. Your debtor spread/concentration of clients will have a major part in this.
Minimum fees – You would normally be liable to pay a minimum agreed fee per month regardless of the amount of business you are doing
Setup costs – Some providers will charge you setup costs for providing the facility in the first place, this is usually taken from the initial drawdown.
Debt insurance policy – In order for the lender to provide the money in the first place a credit insurance policy must be in place, with which you would normally be liable for 10% of any bad debt (excess).
Late payment fees – in order to avoid late payment fees you need to ensure you have a robust credit control system in place to avoid fees for overdue debts and possible money being held (or) disapproved due to a debt not being collected in a certain time frame.
Avoid Late Payments
Avoid issues caused by late invoices with managed payroll solution because it improves your business cash flow, whilst also relieving your administration burden. Invoice funding become a genuine extension of our client's teams who often tell us they wouldn't be able to run their business without our support.
Payroll Finance For Recruitment Agencies
Payroll finance allows recruiters to receive the cash from an invoice within 24 hours, allowing you to pay your temporary staff on time as well as giving your cashflow that extra bit of flexibility. It can also relieve you of the burden of the administrative duties, with our internal credit control team taking care of chasing payments, whilst our cloud based administration portal allows you to manage tasks such as timesheet management, payroll and invoicing where ever, whenever. This gives you the time to focus on the more important things.
How much does Invoice Financing cost?
Based on a businesses turnover of : £350,00 per year.
Service Fee = £350,000 x 1.65% = £5775
Bad debit protection = £350,000 X 0.7% = £2450
£350,000 – £8225 = £341,775
£341,775 x 80% = £273,420 x 4.5%/ 365 x 45 = £1516
Set Up Fee: £265
Total Cost = £10,006 per year ( This can be reduced by £2450 if you do not require bad debt protection.)
Recruitment Agency Cash Flow Support
Invoice Funding are a leading recruitment invoice factoring broker. Since our start in 2010 we have sourced funding for over 250 recruitment agencies in the United Kingdom.
If you are a new start up or an established recruitment firm and wish to know how invoice finance for recruitment agencies can help your business grow. Simple complete the online enquiry form. Once we have received your enquiry a invoice funding specialist will contact you
FAQ's
Does Bad Credit stop my business from getting Recruitment Finance?
No, If a Recruitment Business uses Invoice Finance the risk is placed on your customers and their ability to pay.
Is Security required for Invoice Finance?
No security is required from the directors so your home or business premises are safe. The Recruitment Agency will have to give a debenture and sometimes directors are asked for a Personal Guarantee (PG)
How long does an invoice Finance Facility take to set up?
Invoice Finance can take about 7 - 14 days to set up and be in place with a company It is all down to how fast the directors of the business work with the lender.