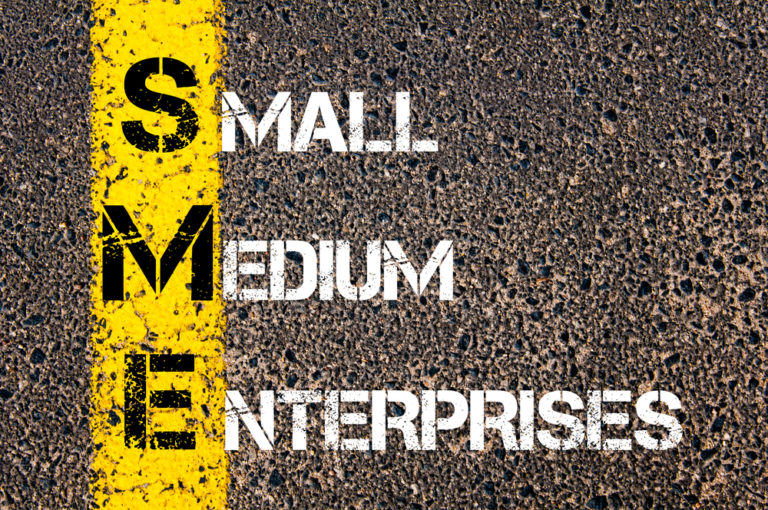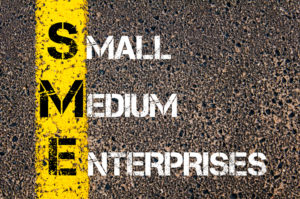 As a small-business owner, you can turn your unpaid customer invoices into fast working capital with invoice factoring and its closely related counterpart, invoice financing. These options are best for business owners whose customers don't pay for goods or services right away but who need cash now to run their business. Invoice Factoring for small business is a perfect cash flow solution. This gives small business a life line of available cash for growth.
Choosing an invoice factoring company for you can seem like a daunting prospect for many small business owners. To make this easier we have created the ultimate guide covering everything from how small business factoring works to the costs involved. We have also listed the UK's top invoice factoring companies.
Who Uses Invoice Factoring?
Invoice Factoring is used by businesses that sell to other businesses (or the government) on credit terms. Therefore, if you operate in the B2B or B2G sector and have slow-paying invoices you want to fund, then Invoice Factoring is a viable option.
Simply put, Invoice Factoring immediately releases funds that are tied up in your invoices. These funds are used for a variety of business activities such as covering daily expenses, growing your business, facilitating buyouts, or just making sure you are prepared for any unplanned surprises.
One thing that Invoice Factoring users agree on is that it gives them peace of mind, because they no longer wait for slow-paying invoices and can run their businesses more effectively.
Factoring Companies for Small Businesses
Once you have decided that invoice factoring is the best option for your business you need to start considering which invoice factoring company will suit your needs most appropriately. There are a number of invoice factoring companies that work closely with small businesses. Regency Factors turnover requirement starts at £50,000 which is a great help to small businesses looking to expand in to their respective markets.
For some small business factoring companies, you will need to have been in business for a certain amount of time and have a minimum turnover of about £100,000. You can self-select some companies based on these factors alone.
What is Invoice Factoring for Small Business?
Invoice factoring is a way for small businesses to raise capital and improve cash flow. You sell your unpaid invoices to an invoice factoring company in return for a cash advance.
The cash advance usually equates to around 90 – 95% of the invoice value which you receive within 24-48 hours of sending the invoice to a factor. The remaining value of your invoice is paid back to you minus the factoring fees once it has been collected.
Factoring small business options depend on a number of factors, and brings a range of advantages and disadvantages for your business. Weighing these up in the context of what options are available to you is important when choosing a factoring company.
Single invoice factoring is also on the rise. This allows you to fund just one invoice at a time.
Is Invoice Factoring Right for Small Business?
Invoice factoring isn't right for every small business, but for others it can be a lifeline and a way of maximising opportunity and growth.
If you need a flexible and fast source of cash and do not want the hassle of the administration work associated with the processing and collecting of unpaid invoices, invoice factoring is an ideal solution.
If you have reliable customers that pay their invoices by the end of the invoice period – let's say 60 days – but your business struggles to keep up with other client requests or orders because of lack the cash flow, then invoice factoring can help you to grow, solve cash flow issues and take advantage of new business opportunities.
However, if you have unreliable clients with poor credit history who consistently fail to pay the invoice amount by the due date then invoice factoring may not be the best option for you.
Advantages of Invoice Factoring in Small Business
Increase your cash flow quickly, without waiting for customers to pay

Reduce administrative pressures on your business due to processing invoices.

Help you grow by taking advantage of opportunities as they come, such as a new client or project

Enable you to make urgent purchases.

Reduce the time involved in the cash flow cycle, which can be limiting to small businesses who are unable to wait long periods for payment

Offer some protection against no, or delayed, payment, as the invoice becomes the factoring company's responsibility

Remove responsibility, cost and stress of debt collection
Disadvantages of Invoice Factoring
Decreases Profit Margins

People's Perception

Only Commercial Invoices

Leniency In Credit Terms Affecting Productivity
Invoice Funding are one of the UK's leading small business finance brokers. Having placed over 1000 invoice funding products in to UK Based businesses per year.
If you feel Invoice Factoring may help your small business please feel free to get in contact. Once your enquiry has been received an invoice funding specialist will contact you.