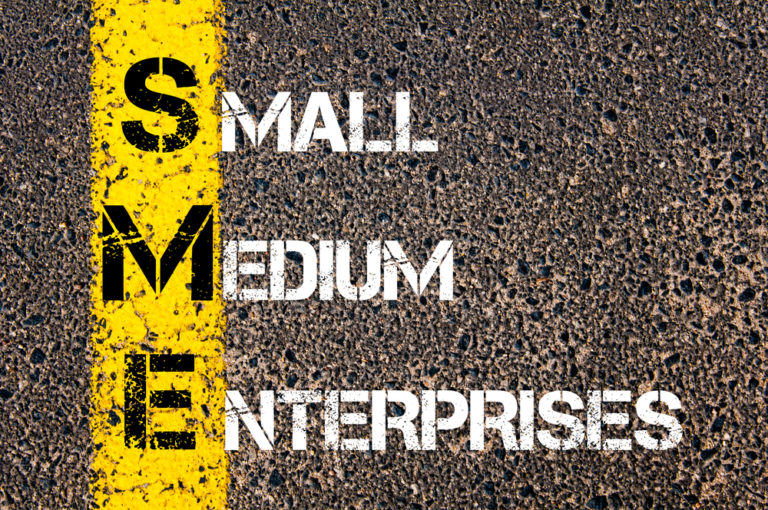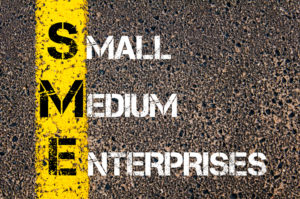 Small businesses can utilise a finance product called invoice factoring if they are suffering from slow paying customers.
Business owners can turn unpaid customer invoices into fast working capital by utilise a type of finance that helps speed up the cash flow process.
This is a common problem, especially for small businesses that issue invoices on 30-day terms, they will find that some of their clients prefer to extend their terms to 45, 60 days, or longer.
As the business grows, there is more and more of your money tied up as working capital. This will have a knock-on effect with working capital and start to cause real cash flow issues.
What is Small Business Invoice Factoring?
Small business Invoice Factoring is used by an SMEs', small, medium, enterprises that sell to other businesses on credit terms. Therefore, if you operate in the Business 2 Business or Business 2 Government sectors and have customers that are slow at paying their invoices, that need to be funded, then Invoice Factoring for smaller businesses is a viable option.
This type of finance will immediately releases tied up funds that are in your sales ledger. Once realised they are available to be used for a variety of business activities, such as used to pay staff, allowing for growth of your business, facilitating buyouts, or just making sure there is surplus working capital on hand you for any unplanned surprises.
How does invoice factoring for small businesses work?
Small businesses have to wait up to 90 days to be paid by their customers. This means they often wait for up to 3 months before the business receives its money that they're owed.
With small business factoring these is no longer a need to wait weeks or even months for the invoices to get paid. Invoice
factoring means
that the business will sell control of its
accounts receivable.
 It works like this:
Your business provides goods or services to your customers in the normal way.

You issue invoices to your customers for those goods or services.

Once an invoice has been raised you sell it to a factoring company. The factoring company will pay you up to 95% of the invoiced amount immediately.

Your customers pay the factoring company directly. If they are late paying the factoring company will chase the payment.

The factoring company sends you the remaining invoice amount, less their fee.
Advantages of Small Business Factoring
There are a number of advantages for small businesses by using invoice factoring, here are some of them:
Cash flow is increased quickly, no need to wait for customers to pay

Reduce administrative pressures on your business due to processing invoices.

Allows for growth due to being able to fund future projects

Enable you to make urgent purchases.

Cash flow cycle is reduced, no need to wait long periods for payment

Protection against delayed payment due to credit protection insurance

Removal of credit collection responsibilities
Disadvantages of Small Business Factoring
There are a number of disadvantages for small businesses using invoice factoring, here are a few of them:
Decreases Profit Margins

Some businesses have a low perception

Commercial Invoices are only funded

Leniency In Credit Terms Affecting Productivity
Small business Factoring UK – Criteria
Small businesses are required to meet the criteria in order to be accepted for finance. Don't worry if you don't meet them some invoice finance providers can be flexible, they may just adjust the amount of finance you could receive.
Common basic requirements are:
Established trading history within your sector .
Customers must be other businesses, not consumers.
You offer credit terms on your invoices, no longer than 90 days.
Minimum turnover of £100,000 per year, though new startups are welcome.
Is invoice factoring right for your small business?
Invoice factoring is an effect and essential finance tool to any small business that trades with other businesses. Small businesses can maximising opportunity and growth by leveraging the funding from their unpaid invoices. If you need a flexible and fast source of cash and do not want the hassle of the administration work associated with the processing and collecting of unpaid invoices, invoice factoring is an ideal solution.
If you have reliable customers that pay their invoices by the end of the invoice period – let's say 60 days – but your business struggles to keep up with other client requests or orders because of lack the cash flow, then invoice factoring can help you to grow, solve cash flow issues and take advantage of new business opportunities.
However, if you have unreliable clients with poor credit history who consistently fail to pay the invoice amount by the due date then invoice factoring may not be the best option for you.
Is invoice factoring a good idea?
Invoice factoring is a good idea if your business is suffering from lengthy periods of unpaid invoices. These prolonged periods of poor cash cycles can have a huge impact on cash flow, invoice finance provides funds to cover the short term. If you list of customers that pay on credit terms, this may be worth considering. With that being said there are both pros and cons to this product that should be understood before making any decisions.
One benefit is that factoring companies typically offer businesses bad debt protection for a small extra cost, which is an additional service definitely worth considering. The rates of this protection usually range between 0.5 – 2% of your business' annual turnover. Bad debt protection is a form of non-recourse factoring where the factoring provider can take on the credit risk of your clients' unpaid invoices, protecting up to 95% of your debtor balance.
You should also be aware of the fact that invoice finance is currently unregulated in the UK, which means that you are not protected in the same way you are with consumer finance products.
However, the UK Finance is the leading trade body for factoring companies. Their members follow a strict code of conduct to ensure responsible lending, and consumers have access to their independent Ombudsman for any issues.
Need more help?
Invoice Funding are one of the UK's leading small business finance brokers. We are known as the friend of the small business due to helping place finance for over 1000 small businesses per year.
If you feel Invoice Factoring may help your company please feel free to get in contact. Once your enquiry has been received an invoice funding specialist will contact you.
Read More: Invoice Discounting v Factoring
F.A.Q's
What is small business factoring?
Small business factoring is a type of finance offered to SME's that have a low turnover usually sub £500,000. The finance advances funds against unpaid invoices, in order to realise tied up working capital.