Invoice Discounting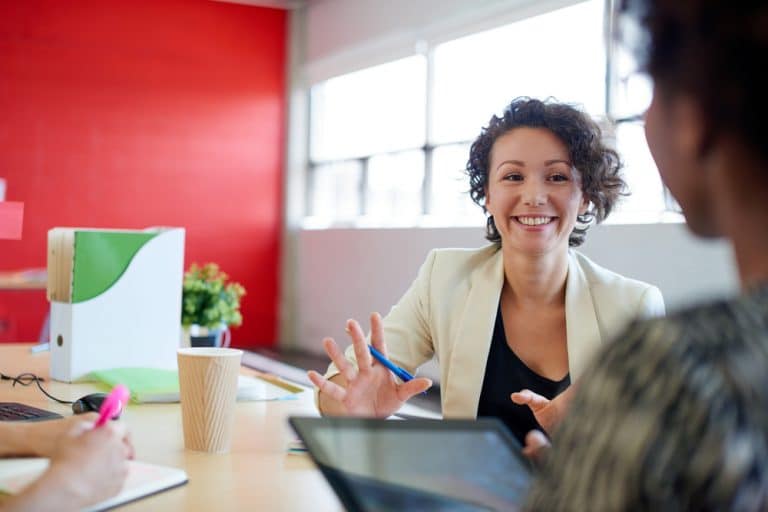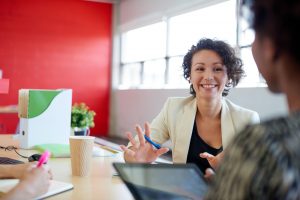 Invoice discounting is a type of invoice finance facility, it utilises a company's sales ledger by using unpaid invoices as collateral for a loan. Invoice discounting lenders allows businesses to leverage the value of their sales ledger against ready available cash.
Rather than having to wait for 30-days, 90-days or perhaps even longer for clients and customers to pay their invoices, you can get the money straight away, which means you've got the funding to use as you please.
As with all types of asset based lending, invoice discounting allows you to sell unpaid invoices to a discounter and they give you a cash advance that's a percentage of the invoice's value. Once your customer has settled the invoice, the lender pays you the remaining balance minus their fee.
What is invoice discounting
Invoice discounting is a type of invoice finance facility, this type of funding allows business owners to leverage the value of their sales ledger. Once an invoice has been raised and issued to your customer, a proportion of the total amount will be sold to the lender, providing an invaluable source of working capital throughout the month.
This type of finance is very similar to invoice factoring services, the main difference here being that your customer may not be aware that you are using a finance facility.
The role of sales ledger collections staying in house with you, so you carrying on collecting payments as normal and sending out reminders. This type of finance allows you to maintain your own style of communication and standards of customer service, on which the success of your company relies.
This type for borrowing for business requires a good credit history, as you collect, control and run your own credit management process.
Invoice Discounting Definition
The definition of invoice discounting is it is a type of finance facility that allows businesses that deal with other businesses on trading terms to access instant cash that's been tied up in unpaid accounts and tap into the value of their sales ledger. It's simple: when you invoice a customer or client, you receive a percentage of the total from the lender, providing your business with working capital.
Types of Invoice Discounting
There are a number of types of invoice discounting in the UK. Understanding how the different products work and their differences will help you decide which option is right for your business.
Confidential Invoice Discounting
Confidential invoice discounting (CID) by using this type of invoice discounting, your customers be unaware of that you are using a third part invoice finance provider.  one of the downsides with this type of funding is that you have to chase invoices yourself.
Disclosed Invoice Discounting
Disclosed invoice discounting (DID) as the name suggests it is not confidential from customers. The client is still expected to maintain their own invoice collection function. Once invoices have been issued there will be an assignment on the invoices, advising your customers from the outset that there is a discounter involved.
How does Invoice Discounting Work?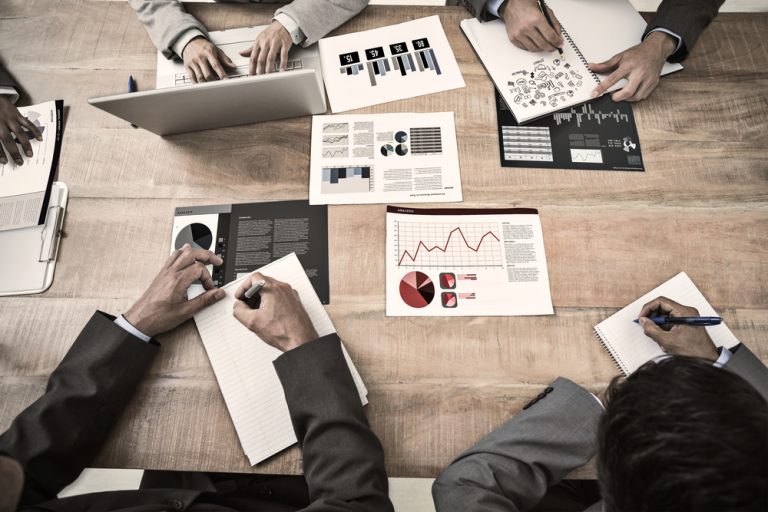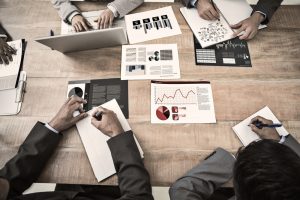 Invoice discounting works by, once you have made a sale to your customer, you send out invoices as work is completed or orders fulfilled. The pre-agreed amount of about 80-95% of each invoice is deposited to your bank account once a copy of the invoice has been received by the lender.
Invoice discounting facilities works best with medium-sized businesses that have a strong business model with a good credit collections process in place. These facilities can be tailored to your needs, with the option to retain full control of your sales ledger and relationships with your customers.
The process is similar to having an overdraft facility secured on your accounts receivable ledger. This is how the invoice discounting process works:
Goods and services are sold in the normal way to your customer.

Invoices are raised in the normal way for those goods or services and send them out to your customers.

The invoice discounting company will lend against the value of the raised invoices, less a small percentage, this is where a verification process will take place.

Once payment has been received from your customers, the amount will repay the invoice discounting company which was loaned to you, at this point the lender will take their agreed fee's and interest.

You will remain in control of collecting the outstanding debts and over due accounts, with discounting, this way you keep the relationship with your customers.
Is invoice discounting right for my business?
Invoice discounting is right for a business if its turnover is above £250,000 per year, your business should sell to others businesses on credit terms, and has a strong credit control process in-house.
Advantages of using an invoice discounting facility?
Cash flow boost
One of the best advantages for using this type of facility, allows you to fill the gap of waiting for unpaid invoice to be paid, no more waiting of up to 90-days between raising a customer invoice and being paid. By releasing funding for invoices quickly, you can manage the day-to-day activities of your business and plan for growth with a sustainable liquidity boost that builds working capital.
Confidentiality
Unlike invoice factoring, discounting allows the benefit of being entirely confidential. A number of invoice finance products will reveal that your are using a third party finance provider to fund your company invoices to customers, by using discounting everything is totally confidential between the business owner and the factor. This allows the customer relationships to remain in place while giving confidence that everything otherwise will remain under your control.
Requires no renegotiation
There is no need to keep renegotiating with Invoice discounting compared to other alternative forms of finance, due to it being ongoing agreement. Unlike a loan, as long as you want to pay the account fee the facility will remain open.  We hope your business will grow using this type of finance, and hopefully your turnover will as well, your agreement will automatically change to keep inline with what you agreed at the beginning. Businesses choose to expand inline with their invoice discounting agreement, this is seen as an essential part of their financial plan.
Isn't a long term debt
One of the final points in regards to invoice discounting is that it is often seen as a less risky form of borrowing. As you are not borrowing large amounts of money without a clear revenue source in mind. Invoice finance products allow the lending of money directly against a specific invoice, this allows planning for a more manageable type of finance product. As this is a lending product, as with any other financial agreement, it's always worth seeking out the advice of an independent advisor before you decide if it's right for your business.​
Am I eligible for invoice discounting?
Eligibility criteria for invoice discounting differs from a standard bank loan. Each lender has their own requirements, but general speaking when you sell your invoices to a third party you should:
Your business should be registered in the United Kingdom
The business owner over the age of 18
Your customers have a solid payment history and credit record
A minimum volume of invoices (the minimum varies between lenders)
During the application process, it's likely that you will also be asked for your business' trading history, 12 months of business bank statements and related documents to give the lender a better overview of your business and whether you will be able to pay back money owed.
Discounting companies will often favour businesses that are able to provide them with the following as it shows good business financial controls:
A detailed list of their customers and clients
Financial records for auditing purposes
The outstanding invoices that need to be funded
Profit and loss reports
Liabilities outstanding to HMRC
Need more info
If you think your business may benefit from invoice discounting, simply complete the quick quote form towards the right of this page, or just send us an email.
F.A.Q's
What is invoice discounting in finance
Invoice discounting is a type of invoice finance product that is used by businesses, to help solve the issue of slow paying customers.
How does an invoice discounting facility work
A invoice discounting facility works by a lender advancing funding of up-to 90% to a business, as this is a discounting facility the borrower is responsible for the credit collection of the unpaid invoices.
Is invoice discounting cheaper than factoring
Yes invoice discounting is cheaper than factoring, this is due to the invoice discounting facility not having a need to pay for the credit collection part of the facility.