Recruitment Invoice Finance.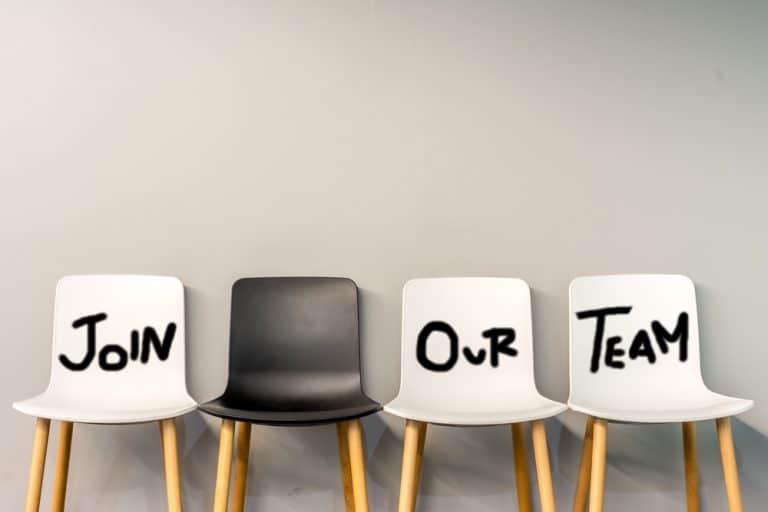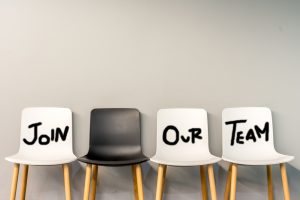 Recruitment invoice finance can be a great way to fund your business. With this type of financing, you can get the money you need to cover the cost of your recruitment expenses, without having to worry about getting the money upfront.
This can free up cash flow for other purposes, and it can also help you save on interest payments. In addition, recruitment invoice finance can help you improve your credit rating, by providing a source of funds that can be used to pay off debts.
As a result, this type of financing can be a valuable tool for businesses of all sizes.
What is recruitment agency finance?
Invoice finance is a term used to describe an alternative asset-based recruitment finance facilities, it is also referred to asset based lending. It's a useful financing tool for recruitment agency businesses whose growth is hampered by slow payment of invoices, business that have large outgoings for its staff wages bills are perfect for this product.
Having access to recruitment finance cuts out the need of 30, 60 or even 90-day to receive your settlement from your customer, this is where agency finance will support your business. You can finally sleep at night and no longer worry about cash flow issues.
Specialist recruitment lenders offer the optional back-office and payroll support for growing recruitment agency firms. This task can remove the day-to-day admin burden, it then allows the freeing up more of your time and leaving you to focus on finding new clients and growing your business.
Why use recruitment agency funding
There are many ways to finance a recruitment agency. The most common method is through venture capitalists, who can provide the seed money needed to get the business up and running. However, VCs typically want a large equity stake in the company, which may not be ideal for all entrepreneurs. Another option is to take out loans from banks or use an asset based lending product. This can be a more expensive option, but it allows the business owner to retain full control of the company. A third alternative is to seek funding from government grants or programs. This can be a more difficult process, but it can provide the needed capital with fewer strings attached. Ultimately, the best way to finance a recruitment agency will vary depending on the specific needs and goals of the business.
The recruitment process is a vital but often expensive part of running a business. From advertising positions to conducting interviews, the costs can quickly add up. One way to offset these costs is to use a recruitment agency. Recruitment agencies are businesses that specialize in finding and screening candidates for open positions. They usually charge a fee for their services, but this fee can be offset by the savings in time and money that they offer. In addition, many recruitment agencies offer funding options that can help businesses to cover the cost of their services. As a result, using a recruitment agency can be an effective way to reduce the cost of recruiting new employees.
Why recruitment agencies should consider invoice finance
Invoice finance for recruitment agencies is essential nowadays in the recruitment industry because the main two burdens for young and growing recruitment companies are cash flow and administration.
They need seamless and risk-free agency finance services to increase their cashflow. We know the importance of making sure that your temporary staff are paid correctly and on time, even when your clients haven't yet paid for your services.
By using an asset based lending product such as recruitment finance within your agency could be the answer for a positive cash flow within the business. We also understand that your temporary workers will need paying much quicker than the standard 30 days your clients will take to pay you; potentially causing cash-flow issues.
Recruitment finance for agencies is a perfect fit, it can fill the cash flow hole by advancing up to 95% of the value of the outstanding account once it has been issued to the client. Once the candidate has had their job interview and is successfully placed and the statement of charges is issued to the client, the factor provides the balance of the statement of charges, minus fees.
Agencies have to wait to be paid so 30, 60 or even 90-day payment terms can cripple your business financially, this is where recruitment finance will support your business. You can finally sleep at night and no longer worry about cash flow issues.
Factoring services for recruitment agencies
In the recruitment sector the services offered by a factoring company is an effective solution. This type of finance is often used by temporary recruitment agencies, the agency must ensure that their business has the available funds each week to make payment to the workers they have placed.
One of the main key reasons that a temporary recruitment agencies would use invoice factoring is to ensure that the gap between paying the workers' wages each week whilst awaiting payment from the client who has been supplied the workers is bridged.
Clients like to stretch out payment terms, these can vastly very depending on the sector which the recruitment agencies supply in-to. Client could pay their invoices anywhere between 2 weeks and 12 weeks, this means that the agency must have funds available to pay their workers, before they client has settle their bill and the agency has been reimbursed.
Types of invoice finance for recruitment agencies: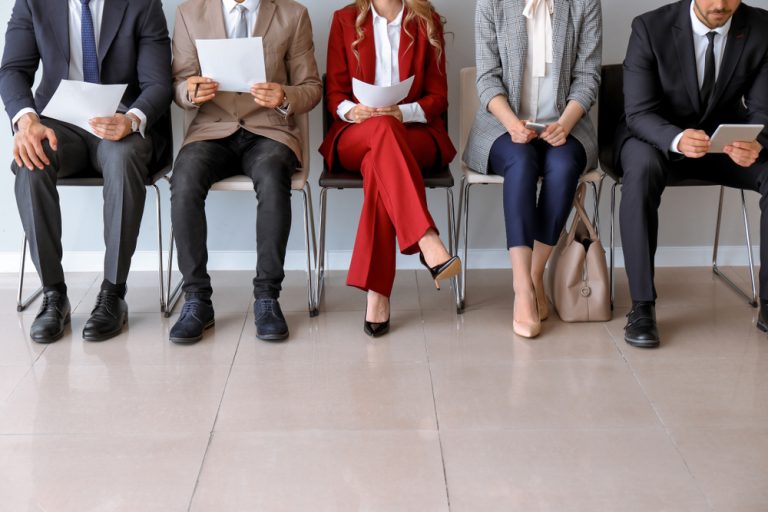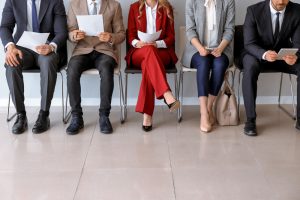 The needs of recruitment agencies tend to vary according to growth stage and their specialist industry sector. To help you work out which type of recruitment finance will suit your business, here is a brief guide to the three main options:
Recruitment invoice discounting
Invoice discounting for recruitment is a confidential finance facility when a company's unpaid invoices are used as collateral for a loan. Invoice discounting companies enable businesses to leverage the value of their sales ledger.
With an invoice discounting company, when sending out invoices to customers a proportion of the total amount becomes available from the lender, which provides your business with a source of working capital throughout the month while you wait for your client to pay their bill.
The benefit of invoice discounting is you maintain responsibility for your sales ledger as well as any outstanding amounts chased and invoice processing. The main difference between this method and invoice factoring is that your customer is not aware that you have taken on cashflow finance. If you prefer to keep the financial arrangement confidential from your customers then discounting may be the right product for you.
You no longer have to wait up to 120 days to receive settlement for your services, and you remain in charge of your own credit control processes, meaning that you continue to chase late payments and therefore your customers are not made aware of any third party involvement.
Recruitment invoice factoring
Invoice factoring for recruitment is when a business sells its sales ledger to a third-party company. It's a form of factoring finance and will give your business an effective way to improve its cashflow position.
By using invoicing factoring the lender provides the credit control service to recover payment of the unpaid invoice.
Factoring companies allow you to release cash from your unpaid invoices quicker than having to wait between 30 to 90 days – and sometimes up to 120 days – for your customers to pay you.
The invoice factoring provider we handle credit control on your behalf, allowing you to concentrate on other areas of the business instead of chasing up late payments.
Recruitment spot factoring
Spot factoring for recruitment is a way for a business to access funds by selling unpaid sales debts to a 3rd party, a spot factoring company, on a one off basis in order to receive payment quicker.
The business will agree rates and fees with a spot factoring company and then decide which account it wants to assign to them. The spot factoring company, once your bill for services that have been completed is verified, will advance a proportion of its value, usually around 70-85%, to the business.
The spot factoring company will then chase up the amount from the client and once paid to them in full will reimburse the business with the outstanding balance minus the agreed fees.
How does recruitment finance work?
Recruitment finance works by allowing agency owners allows to bridge the gap between paying you candidates and getting paid by your clients, additional supports is offered by back office management and payroll support removes the admin burden.
You supply permanent or temp employment services to your customers.
You send your customer a request for payment and send a copy to the finance company.
The lender will advance up to 90% of the outstanding amount.
Your customer settles the amount in full.
The payment clears and we give you the remaining 10% balance minus the finance fee.
Funding with payroll and back office facilities
Any manager or director will tell you most of their time running a recruitment agency is spent managing workload, auditing timesheets and running the payroll, preparing payslips or raising invoices, and then chasing outstanding payments up, if this is you, then a back office team that will manage all of this on your behalf. This will not only allow the funding of your invoices, there are a number of benefits, one being it will free up your time, this will enables your business to run more efficiently, including:
The back office will calculating wages and salaries
Making payroll to your employees
Carry out timesheet management
Preparation and mailing of payslips
Raise and send out invoices to your clients
Carry out a professional credit control service
Not only will this help to manage your cash flow, wages will be paid on time, funds will now be free to settle HMRC liabilities and allow free up cash for growth. There are a number of advantages to Recruitment finance, not least it will releasing your time and worry but most importantly, your cashflow will be in a better shape from realising cash in tied up in unpaid invoices.
Benefits of invoice finance for recruitment companies
Some of the main advantages to using invoice finance are:
Speed: access to cash within 24 hours
Expertise: dedicated support from an integrated back office and finance solution
Time: we manage your back office support service so you can focus on managing your business
Simplicity: one simple bundled fee means you can budget with ease
Flexible: one-month rolling contract gives you the option to cancel at any time
Industry knowledge: our team of experts have a detailed understanding of the sector having worked in, and directly with, recruitment agencies themselves
Personal: a relationship based approach backed by our Service Promise
Convenience: check your funding and access to real-time reports at any time with our 24/7 Client Online service
Security: option to protect against customer insolvency with Bad Debt Protection
Why should you work with us
We are passionate about helping recruitment businesses in the UK, grow and sustain that growth through carefully selected funding solutions and financial services offerings.
As a specialists broker in all things funding we are sure we can find a facility that works for you and your business, to apply for recruitment finance the process is quick and easy, simply complete the online enquiry. If you prefer a call back please feel free to get in touch on the number above.
Frequently asked questions
Does Bad Credit stop my business from getting Recruitment Finance?
No, If a Recruitment Business uses Recruitment Finance the risk is placed on your customers and their ability to pay.
Is Security required for Invoice Finance?
No security is required from the directors so your home or business premises are safe. The Recruitment Agency will have to give a debenture and sometimes directors are asked for a Personal Guarantee (PG)
How long does an Recruitment Finance Facility take to set up?
A facility can take about 7 - 14 days to set up and be in place with a company It is all down to how fast the directors of the business work with the lender.
Conclusion
Invoice finance is a valuable financial tool that has gained popularity within the recruitment industry. In this context, invoice finance refers to a financing solution that allows recruitment agencies to access funds tied up in their unpaid invoices from clients. With the recruitment industry's unique cash flow challenges, where agencies often face delays in receiving payment from clients for services rendered, invoice finance provides a practical solution to bridge the cash flow gap.
By leveraging their outstanding invoices, recruitment agencies can obtain immediate cash injections to cover operational costs, payroll, and other business expenses, without having to wait for clients to pay.
This form of financing provides recruitment agencies with greater financial flexibility, enabling them to focus on growing their business and seizing new opportunities in the dynamic and competitive recruitment industry.