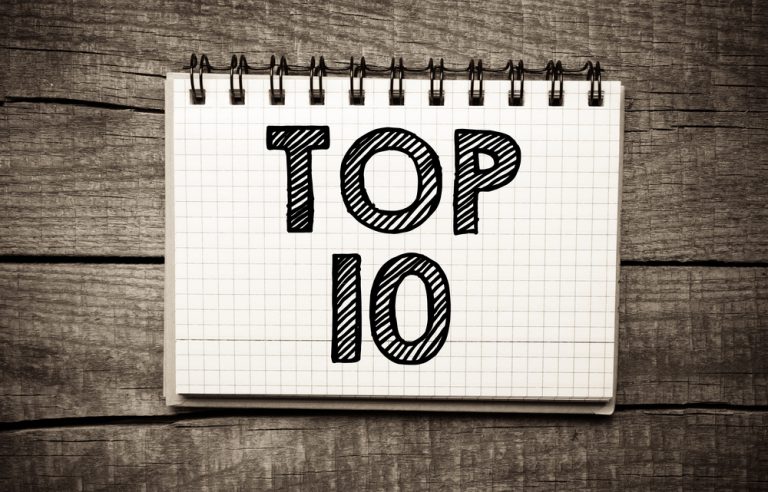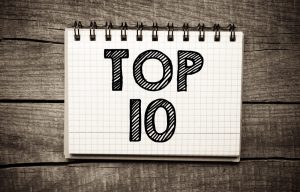 Invoice factoring companies for your business, here are the top ten so you don't need to spend some time going through all the options. 
In this article you will find top 10 invoice factoring companies in United Kingdom, if you are business owners and looking for funding option for your business.
Small Business Invoice Finance Companies also help new start business with cash flow solutions.
Best 10 Factoring Companies In The UK
Invoice Funding
Invoice Funding helps businesses improve cash flow, pay employees and suppliers and reinvest in operations and growth earlier than they could if they had to wait until their customers paid them. Based in Chesterfield, Derbyshire, Invoice Funding are one of the largest Invoice Factoring and Invoice Discounting Brokers in the UK, with a large online presence. The broker also offers Unsecured Business Loans and Merchant Cash Advance.
Invoice funding can be structured in a number of ways. The most common is factoring or discounting. With factoring the company sells the outstanding invoices to a lender. The lender will pay the company 80% to 95% of what the invoices are worth. Invoice factoring helps with unpaid invoices. Construction finance is one of our niche markets we work in.
We have picked ten Invoice Factoring Companies and give them a quick write up, enjoy!
Bibby Financial Services
Bibby Financial Services offers invoice factoring and discounting services to SMEs and larger corporations throughout the UK. Bibby are one of the largest invoice Finance company's. As one of the leading providers of debtor invoice finance, with more than 7,000 businesses on their books, Bibby can offer advice to specific industries such as construction and recruitment.
Hitachi Capital (UK) Plc
Hitachi Capital Invoice Finance is a large provider of debtor finance to SMEs with an annual turnover of £100,000 to £10 million. They offer short-term rolling contracts of six months following an initial six-month trial period, so you are not tied in to a long contract and have time to establish whether invoice financing is for you. The company has been in business since 1982.
Market Invoice
MarketInvoice has developed an online platform for invoice factoring, supported by global investors. The company is a member of the Peer-to-Peer Finance Association, and their system runs in a similar way to crowdfunding.
Market Invoice offers a compelling package of services, particularly for smaller businesses watching their costs. They also offers valuable flexibility with no contracts or hidden fees.
Close Brothers Invoice Finance
Close Brothers Invoice Finance is part of merchant bank, Close Brothers Group Plc. Originally established in 1878, this leading financial player is known for its expertise within specialist markets.
Close Brothers offers factoring and discounting, with up to 90% of the value of approved invoices being available. They serve small and medium sized businesses throughout the UK and Ireland, and will take into account your objectives in business as well as turnover and the industry in which you operate.
IGF Invoice Financing
IGF Invoice Factoring has been in business since 1997, and form part of the Greater London Enterprise Group. The unique selling point of this factoring provider appears to be championing the growth of SMEs, meeting their ever-changing needs, and adapting the products offered as each business achieves its potential.
RBS Invoice Finance
As part of the Royal Bank of Scotland Group, RBS Invoice Finance has the backup and support of this banking giant. With extensive experience in every aspect of business lending, RBS FacFlow is one of the largest factoring companies in the UK.
Lloyds Commercial Finance
Lloyds Bank Commercial Finance is a leading provider of factoring and confidential invoice discounting solutions, as well as asset-based lending. The company has sector-specific experience and offers a dedicated Client Manager as your ongoing point-of-contact. Invoice factoring provides business funding in 24 hours. Best protection is also available to help when customers go in to liquidation or cannot pay. Lloyds Commercial are also very strong as a small business factoring provide to new start ups and restart businesses.
Funding Circle
Funding Circle is a peer-to-peer lending marketplace that allows investors to lend money directly to small and medium-sized businesses to help with working capital
Calverton Finance
Calverton Finance provide funding that releases cash tied up in your outstanding customer invoices, so you don't need to wait until the customer pays to access this cash. Their aim is to understand your business and your particular needs so that we can provide you with a facility that exactly matches your requirements. Calverton Finance is considered to be a 'boutique' style financier within the Invoice Discounting market. Funding turnover criteria starts at £250,000 but have been know to finance start up businesses.
Aldermore Finance
Aldermore Finance was Founded in 2009, Aldermore is a modern, legacy-free bank which challenges the established view of what banking should be. We deliver award-winning finance solutions to Britain's small and medium-sized enterprises. As a lender Aldermore don't tell you how to run your business, but they are here to help you go faster. That's why they offer dedicated business support, so you know you've always got someone on your team. Your leadership, our financial expertise: it's a winning combination.
Best Invoice Factoring Providers
There are so many invoice factoring providers in the market place right now, offering different kinds of support for your business. Our quick review of lenders include: Calverton, Funding Circle, RBS Invoice Finance, Bibby Financial Services, Aldermore Invoice Finance, Close Brothers Finance, Hitachi Capital UK, Lloyds Commercial and Market Invoice.
When deciding on the best Invoice Factoring Providers for your business, keep in mind following checklist:
Transparent Fees

Clear Terms and Conditions

Inclusive Credit Control and Credit Checks

Optional Bad Debt Protection

A Dedicated Client/Relationship Manager

Industry Experience and Customer Testimonials

Excellent Customer Service
If an Invoice Factoring company provides all (or at least most) of these features, then you're all set.
More Information Needed On Invoice Factoring Companies
Would you like to receive more information on the invoice funding companies you have read about? Maybe you feel Invoice Factoring can support your business growth. We are one of the UK's leading Factoring Brokers. Simply complete the online enquiry form for further information. once we have received it an invoice funding expert will return your call.