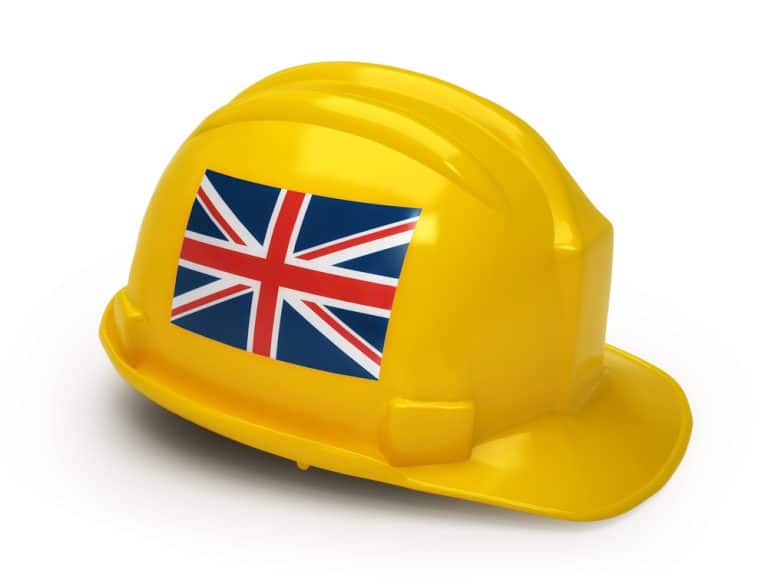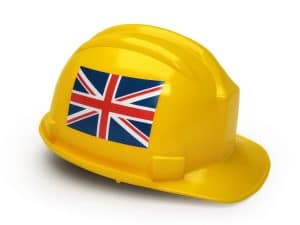 If you wish to start your own construction business, you are in for a wild and exciting ride. However, this particular industry can be pretty overwhelming for newcomers, so be prepared to learn your craft first.
It doesn't matter if you envision yourself as the next big contractor in your local area, or you are simply looking to tap into a building niche of some kind, you will have to abide by the safety rules and regulations put into place within this specialist industry. Before you can even start to think about trading, you'll also have to consider the financial setup and registration requirements for your proposed company.
Furthermore, the construction sector is yet to escape the huge implications of the Coronavirus pandemic. This has led to the total output falling by a record 40.1% in April 2020, and though it has since undergone some growth, there is a long way back to where it once was pre-pandemic.
On the positive side of things, once you understand where to begin, and discover where the biggest challenges lie, the journey can be much simpler than it may first seem. Avoid the pitfalls that are out there and help the industry to grow once again with your very own business venture.
We have helped many small business ventures since being founded. Our team of experts have developed the below guide to walk you through the most important phases of setting up a construction company. Please make use of this as you see fit and allow it to guide you through the early stages of your business' development.
This guide is designed to cover the basics of starting a construction company in the UK, regardless of whether you wish to become a general contractor or an owner-builder.
What is a construction company?
Construction companies are not single entities and can therefore come in many different shapes and sizes. They can include a variety of services and roles in both the commercial and private sectors. There are many types of construction companies out there currently, including small renovation contractors, general contractors, and owner-builders. You should make an effort to recognise the differences between these types.
Here are the unique details you need to know about each type of construction business:
Small renovation contractors
Jobs that include small amounts of capital, such as home alternations, office renovations, or smaller-scale commercial work, tend to be done by small renovation contractors (hence the name).
These small group of trades people are often multi skilled and also have their own tools of the trade.
Therefore, there is no real reason for small renovation contractors to have an office or site base. They will typically complete paperwork at home in the evenings or on weekends. The vast majority of these contractors will eventually expand to general contractors, if they achieve enough success.
You will often find that general contractors are experts in building or alteration work. These businesses will provide trades within their own workforce. They will typically deal with private and commercial work on a larger scale, due to them specialising in a wide range of trades and sectors.
You'll find that the vast majority of own-builders act as a construction manager or general contractor alongside their main business.
Companies operating as owner-builders will not be classified as a contractor. This is due to the fact that these businesses will only develop buildings for their own ownership, so that that they can then rent, operate, or sell upon completion.
Creating a construction business plan
There are currently almost 300,000 construction business ventures in the UK, with 99% of them being classed as SMEs.
If you plan your venture out effectively before heading into the crowded market of construction in the UK, you may be able to block out the noise from your direct competitors and attract some serious business for yourself.
All successful businesses start with a plan, and that is no different for those in the construction industry. You will not necessarily have to stick to it 100% strictly over time, but it will help to guide you and keep you on the right road at the start of your business and beyond. Your plan can include all kinds of things, meaning it will likely be unique and completely different to others.
The idea of a business plan is to give you a template of things to avoid and how not to make mistakes with your construction business.
All business plans are different but share a few key similarities throughout. Your plan may cover elements such as social media, venture capital, how much office space you'll need, etc. This is how widespread they can be and why it's such a good idea to create one. If your business ever required a bank loan, you would also most likely have to show your business plan to a representative of your chosen bank too.
Market research
Before you even ponder beginning your own construction company, you ought to conduct some market research to assess the profitability of your business idea.
This interaction will likewise permit you to recognise whether there are other construction organisations working in your area, offering similar types of work as you. Sussing out your competition will provide you with a thought of how your business will squeeze into the market and if it can possibly thrive.
As a component of your market research, it's additionally beneficial to investigate what other construction businesses are charging in the space you intend to begin your business in, as well as what sort of reputation they have.
Assuming there are now various dependable construction businesses offering similar services in the area, and you can't distinguish how your business will fit in, it very well may merit re-evaluating your strategy and your business idea.
In order to find out whether your services will be in demand in your area is to head out into the community and interact with local residents. This will give you first-hand insight into your target market and the engagement levels you can expect to experience once you start things off. This will let you know if there is a gap to be filled in the marketplace and if there is enough people looking for the services you will provide.
You should think about the demographics of the area you wish to target, as people will need to be able to afford the construction services you plan on offering.
Tip: keep your business plan short
At the end of the day if your business plan is extremely long and detailed, nobody is going to want to read the whole thing, and therefore no one probably will read it all the way through. This, of course is an issue, because when it comes to gaining funding, you need the potential loaner to know the ins and outs of your future company.
The other issue with making it overly extensive is that your business plan should ideally be a tool that you can use in the future. When you get to a point where you want to make refinements to the structure of your company, you should be able to look back over your plan and finalise some decisions from there. So, keep things short and sweet and have an easy time during the years ahead.
Construction industry rules and regulations
Before you set up a construction company, you are going to need to fully understand the specific rules, regulations, and tax requirements attached to the industry. This will include the Construction Industry Scheme (CIS).
According to the government, CIS covers most construction work for:
A permanent or temporary building or structure
Civil engineering work like roads and bridges
For the purpose of CIS, construction work includes:
Preparing the site, e.g., laying foundations and providing access works
Demolition and dismantling
Building work
Alterations, repairs and decorating
Installing systems for heating, lighting, power, water, and ventilation
Cleaning the inside of buildings after construction work
Health and safety regulations
Health and safety are important in all areas of business, regardless of what type of venture you run. Small business owners within the construction company need to be extra careful here however, because of the demands that come with job roles in this industry.
Both you and your team of employees need to have the required skills, knowledge, and expertise to carry out day to day work tasks in a safe fashion. It will likely be your responsibility to oversee everything your workers are doing, so be prepared to answer any health and safety enquiries they may have.
You can find more details on the full breakdown of construction health and safety elsewhere on the internet, so do your research and fill in any knowledge gaps you currently have.
Building regulations
Before beginning a construction company, you ought to have a strong comprehension of building regulations as these are the principles of design and construction that will apply to most of commercial and private projects you will work away on.
You need to understand what building regulations cover, how they are authorised and who is answerable for them. The same thing applies for planning permission regulations and rules.
The Health and Safety Executive offers a detailed breakdown of Construction Regulations.
Charging VAT
If sales are likely going to surpass £85,000 in any year-long time frame, you should become VAT-registered. You'll likewise have to pay tax, as this is compulsory in these circumstances.
How much does it cost to start a construction company?
£5,000 TO £50,000 it costs to start a construction company, but this is dependent on the equipment that is needed.
In spite of popular belief, most new companies are presently able to get up on their feet with moderate budgets, particularly in more traditional areas like the construction sector.
This is on the grounds that numerous construction organisations don't need a base to work from as a lot of their physical work is finished off-site. This implies that entrepreneurs can finish quite a bit of their paperwork and correspondences from home.
Assuming you are thinking about beginning own construction company, almost certainly, you've as of now have worked in the exchange, and that implies you will have the vital hardware and perhaps ordinary clients to get your business looking great so far.
Obviously, regardless of the minimal expense of beginning your own construction firm, you should in any case prepare and eliminate the amount you figure you should acquire. The quantity of workers you should recruit is an especially high upward that necessities considering.
How much can you earn?
The amount you will earn from setting up your own construction company is hard to predict, as each development organisation is totally unique. Be that as it may, when in doubt of thumb, you ought to hope to be paid around 8% of your total sales as salary – if you have been doing business for under five years.
Obviously, assuming you endure the five-year point (which you ought to on the off chance that you stay engaged, inspired, and driven) your development should keep on going from strength to strength.
As you acquire experience working inside the world of business, you will begin to see considerably more open doors for development and movement which ought to permit you to build your compensation to 10% of your all out deals after year five. Going ahead, you can start to expand your salary consistently founded on the pay your construction organisation is producing.
Financing for a construction company
Construction finance is a type of asset finance-based lending that is designed to work for the construction industry regardless if you are a main contractor or sub-contractor.
This business finance solution will advance funds of up to 75% regardless of if your business works on a contractual debt, uncertified stage payments, applications for payment or simply an invoice basis.
This highly flexible form of borrowing can be used to free up funds from your debtor book, relieving the pressure placed on your cash flow. Many businesses are turning to this option to take back control of their finances, allowing them the breathing space needed to move forward.
Construction businesses have various financing options at their disposal to support their growth and operations. Here are some key types of finance available:
Invoice Finance: This option allows construction companies to access funds by selling their outstanding invoices to a finance provider at a discount. It provides immediate cash flow to cover expenses and manage ongoing projects.
Business Loan: Traditional business loans from banks or online lenders offer a lump sum of capital that construction firms can use for various purposes, such as purchasing equipment, expanding operations, or covering working capital needs.
Start-Up Business Loan: Specifically designed for newly established construction companies, start-up business loans provide capital to kickstart operations, acquire essential equipment, hire staff, and cover initial expenses. These loans often come with favourable terms for new businesses.
These financing options give construction businesses the flexibility to manage their financial needs efficiently, whether they are established firms looking to expand or startups seeking to establish a strong foothold in the industry.
Insurance for your construction business
Insurance is a critical aspect of any construction business in the UK, offering protection against a wide range of potential risks and liabilities. It not only safeguards the company's assets but also ensures the well-being of employees and clients. Here's why insurance is of paramount importance in the construction industry:
Construction sites are inherently hazardous environments where accidents and unforeseen events can occur. Insurance provides financial security, helping businesses manage unexpected costs and legal claims. Moreover, many clients and government contracts often require construction companies to have certain types of insurance in place before commencing work.
Beyond compliance, insurance fosters trust with clients, assuring them that the construction company is prepared for any eventuality. Additionally, insurance plays a crucial role in attracting and retaining skilled employees, as it demonstrates a commitment to their safety and well-being.
Types of insurance essential for a construction business in the UK:
Public Liability Insurance: Protects against claims for injury or property damage to third parties.
Employers' Liability Insurance: Mandatory for businesses with employees, covering work-related injuries and illnesses.
Contractors All Risks (CAR) Insurance: Covers damage to the construction site, materials, and equipment during the project.
Professional Indemnity Insurance: Safeguards against claims of negligence or errors in design or advice.
Plant and Equipment Insurance: Provides coverage for construction machinery and equipment.
Business Interruption Insurance: Helps cover lost income and expenses during site downtime.
Subcontractor Default Insurance: Protects against subcontractor non-performance or financial issues.
Notable UK insurance providers offering construction-specific coverage include Aviva, AXA, Zurich, and Hiscox, among others. It's crucial for construction businesses to assess their specific needs and consult with insurance experts to tailor coverage that suits their unique operations and mitigates potential risks effectively.
Tips for starting a construction company
Think about your options carefully when developing your company: do you want to be an independent contractor or are you looking to own a construction firm?
Conduct the proper amount of market research, analyse competitors in your local area and find a unique selling point that will make your construction business will stand out to customers.
Write a business plan to steer your construction company in the right direction – and stick to it.
Adhere to the rules and regulations of the construction trade; make sure you comply to health and safety, building, VAT and CIS regulations.
It's possible to start a construction company for as little as £5,000 so do your research and you could well be on your way to making your construction company a successful venture.
Contacts to be aware of:
The Construction Industry Scheme (CIS)
Construction Industry Research and Information Association (CIRIA)
The Construction Industry Council (CIC)
Confederation of Construction Specialists
The Health and Safety Executive
Conclusion
In conclusion, starting a construction company in the UK requires careful planning, dedication, and a solid understanding of the industry's intricacies. By following the steps outlined in this guide, from conducting thorough market research and obtaining the necessary permits to establishing a strong financial foundation and building a skilled team, aspiring entrepreneurs can lay a strong foundation for their construction venture.
It is essential to remember that success in the construction business is not instantaneous; it demands consistent effort, adaptability, and a commitment to delivering quality work. With determination and a well-thought-out strategy, one can navigate the challenges of the construction industry and build a thriving company capable of contributing to the growth and development of the UK's infrastructure.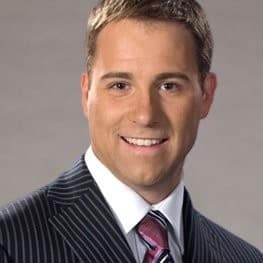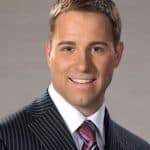 Seasoned professional with a strong passion for the world of business finance. With over twenty years of dedicated experience in the field, my journey into the world of business finance began with a relentless curiosity for understanding the intricate workings of financial systems.