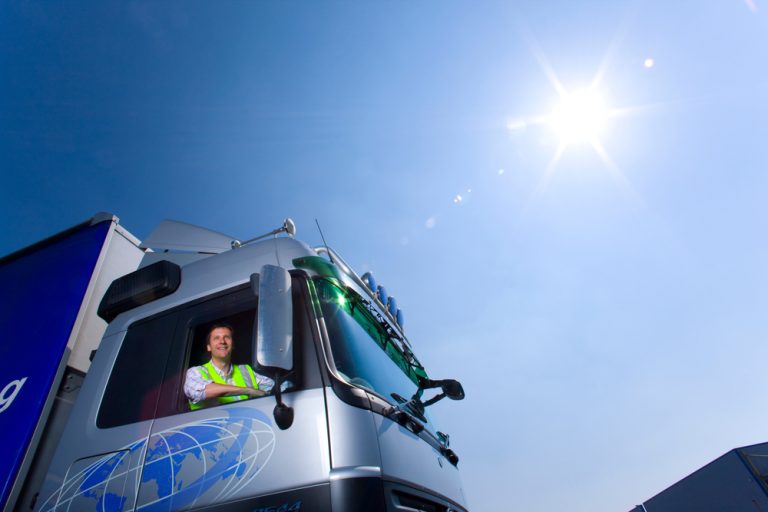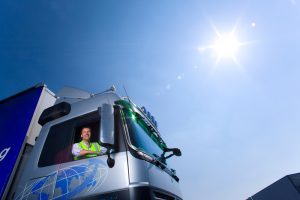 We are going to run you through our top tips for building a successful haulage company. By the end of this guide, you should now everything you need to know to create and develop a haulage company in the modern world.
In 2023, the haulage industry is far from what it was only 30 years ago. The primary aim use to be the transportation of raw materials, including coal and metal, though now you will find this extending to the likes of consumer goods, which has now become the main focus. This has been largely driven by the online retail sphere.
This has led to a huge influx of new companies springing up over the past few years. This means the market has become crowded and is now more competitive than ever before. However, it is most certainly still possible to enter this market and make a success of your new startup business venture in the process. If you go about things in the right way, you shouldn't run into too much trouble.
For sure, the path to success here is a relatively simple one. You will need to establish a niche and keep your costs as low as possible, which is the case for most types of business today. Indeed, this is far easier said than done for new business owners that have just started up a small company.
We have written this guide to aid you in your new venture. The following tips and pieces of advice will help you to piece together the foundations of a successful haulage firm; hopefully this will prove to be useful for you.
How to Start a Haulage Company in the UK
Starting a haulage company in the UK is a relatively straightforward process, but there are a few key things you need to do in order to be successful.
First, you'll need to obtain a license from the DVSA (Driver and Vehicle Standards Agency). This will allow you to operate your vehicles on public roads.
Next, you'll need to purchase insurance for your vehicles. This is mandatory in the UK, and it will protect you financially in the event of an accident.
Finally, you'll need to obtain a Goods Vehicle Operator's License from the Traffic Commissioner. This will allow you to transport goods on behalf of other businesses. Once you've taken care of these key steps, you'll be well on your way to starting a successful haulage company in the UK.
Identify your niche
With regards to establishing a haulage business, the best spot to begin is by concluding what kind of service you wish to offer. While there's nothing to say that you can't work in a wide range of differing areas, it's often useful to set up a good foundation for yourself in a specific specialty, in any case, to separate yourself from your competitors and draw in a good number of reliable customers before you look to extend.
This could incorporate areas such as livestock, waste disposal, package delivery, vehicle transport, or an entire host of different options, yet whatever specialism you select, do ensure that you do your examination first. On the off chance that there is anything but an adequately huge market out there for your services, you'll battle to get your thought going.
Decide how big you want your fleet to be
With regards to building a business, we would as a rule suggest beginning little as a careful step, yet this is totally down to your carefulness. Even though it tends to be enticing to bet everything, statistics from the Road Haulage Association show that many organisations work on a lesser scale, with 87% having less than five vehicles, and 57 percent have just one. The explanation this is a reasonable method for working at the beginning is on the grounds that smaller fleets mean lower overheads – a convenient resource in a profoundly competitive industry. This provides you with the choice of building your business as you go, but in a more natural and economical way than making a plunge carelessly.
Whenever you've chosen the number of vehicles or trucks you need, you'll likewise have to choose whether petroleum vehicles, diesel vehicles, or a more eco-accommodating choice will best suit your business, just as what size and shape you would like your vehicle to be.
These decisions ought to be informed by the services you offer, to guarantee that your fleet is undeniably fit to the current task. Do know that vehicles over 3.5 tons will require an administrator's permit assuming you wish to involve them as a feature of your business.
Pick a location for your business
Regardless of your niche or the size of your fleet, you will require an operational base. This will be used for storage and maintenance. The location of this is significant and should be picked with incredible consideration. A critical variable to think about is whether there is simple admittance to significant street courses, both for your own drivers and different organisations who may convey items to you.
You'll likewise need to contemplate rental rates. While these are a lot of lower for vehicle warehousing than they are for standard business properties, they differ from one locale to another, with costs in London, for instance, being multiple times higher than in Scotland and Wales. Keep in mind, the less you pay, the lower your overheads will be, so make certain to weigh up your cost against any entrance contemplations.
Be aware of your legal obligations
As you should already be aware of, vehicle insurance is mandatory, however it isn't the main sort of cover you'll require. Public liability insurance and professional indemnity insurance are likewise fundamental, just like the employer's liability once you enlist drivers as well as different individuals as staff.
In view of this, you may think that it is least demanding to reach out to an organisation like Business Choice Direct when orchestrating your strategies.
Financial standing is a legal requirement by the traffic commissioner, they must be satisfied that there are sufficient financial resources to maintain vehicles properly and, in the case of applicants for a standard licence, to run the business. This is a continuing requirement and traffic commissioners may check at any time to ensure that the requirements are being met.
As well as having legitimate insurance set up, there are also certain guidelines you'll have to follow, including tachograph legislation. This was set up to prevent drivers from working beyond a set number of hours and avoiding it can bring about serious punishments and penalties.
How much does it cost to start a haulage company
Between £7,000 and £15,0000 is needed to start a haulage business in the UK. This includes registration and company formation documentation, insurance and the first payment for the lease of a vehicle.
Haulage companies provide an important service by transporting goods and materials from one location to another. While the cost of starting a haulage company can vary depending on a number of factors, there are some general expenses that all businesses will need to consider. These include the cost of purchasing or leasing vehicles, hiring drivers, and obtaining the necessary permits and insurance.
In addition, haulage companies will need to factor in the cost of fuel, maintenance, and repairs. With all of these costs taken into account, it is safe to say that starting a haulage company is a significant investment. However, with careful planning and management, it is possible to build a successful and profitable business.
Ways to fund your new haulage business
As most new haulage business owners are unsure of how they will fund their venture, the following may assist with different types of haulage finance:
Invoice finance
The transport and haulage industry comes with its own unique set of characteristics, challenges and requirements. Invoice finance can provide working capital to haulage businesses with a tailor-made solution to maintain cash flow and reduce disruptions for the haulage industry.
Haulage finance will advance monies from unpaid invoices, so you don't have to wait, 30, 60 or 90 days to be paid.
Asset financing
The largest expense is likely to be the type of truck that you'll go for. Be it a curtainsider, a flatbed or another model. It all depends on what you need it for – you may want to offer refrigerated haulage for the food industry or need a crane truck if you work in construction.
Asset finance will fund the vehicle cost, then allow you to make repayments each month.
What are the ongoing costs?
Once you have your vehicle, you must consider how much it will cost to run both the vehicle and your business, and if this matches up with what you intend to charge to clients and haulage firms. Some of your running costs will include:
Loan repayments from asset finance
Tax and insurance
Fuel
Maintenance and repair
Depreciation
Food and drink plus overnight accommodation while travelling
Training and HGV licences
Health and safety requirements.
You'll need to be clear about what a job will cost you in terms of fuel and other supplies, as well as putting an amount away for insurance, maintenance and taxes too.
What insurance cover will I need?
When it comes to transport insurance, there's no one-size-fits-all solution. Insurance cover for haulage businesses is tailored to your needs, including the type of work you'll be doing, the type of vehicle or vehicles you plan to operate, the type of goods you're going to be carrying, and whether or not you intend to employ other drivers.
The following insurance is needed:
Vehicle insurance (including trailer cover)
Goods in transit (GIT) insurance
Public liability insurance
Employers' liability insurance (if you have staff)
Legal expenses cover
You may also want to consider:
Accident and illness cover
GAP cover (if you have finance on a vehicle or vehicles)
Loss of use cover
Finding work
So you have the vehicle and trailer all hooked up and ready for work. Fortunately, the haulage industry is has had something of a boom and prices have risen heavily. As a result, companies are constantly looking for a competitive price. This means that even brand new firms can begin to compete straight away (as long as they do a good job, of course!). Offering lower rates is a great way to start to obtain business quickly, and you can then raise your costs once you've built up a good reputation.
As with any business, you have invested your own money into starting the company, it's essential that you knuckle down and do the hard yards needed to help build your company up.
One sure was to attract business in the early days is to look for existing haulage companies that sub-contract. There are a number of firms out there that exist solely off sub-contracted drivers: that is, they don't even have a fleet of their own. Companies like this are always looking for reliable, dependable hauliers to work with.
It's also possible to find work through haulage exchange network sites these sites earn their money by setting up reliable hauliers with work across the country.
This should help to make running your haulage company far simpler and award you with more options. You will be able to check your freight operations and gain access to other useful features that will aid you along the way.
Frequently asked questions
What type of license do I need to start a haulage business?
You will need to obtain an Operator's License from the Driver and Vehicle Standards Agency (DVSA) in the UK. There are three types of Operator's Licenses: Standard National, Standard International, and Restricted. The type of license you need will depend on the type of work you will be doing and the vehicles you will be using.
What kind of vehicles do I need to start a haulage business?
The type of vehicle you need will depend on the type of cargo you will be transporting and the distance you will be traveling. Common types of vehicles used in haulage businesses include rigid trucks, articulated lorries, and vans. You will also need to ensure that your vehicles are in compliance with safety regulations and obtain appropriate insurance coverage.
How do I find customers for my haulage business?
Networking with other businesses in your industry, advertising in trade publications and directories, and building a strong online presence through a website and social media can all help you find customers for your haulage business. You may also want to consider partnering with freight brokers or using load boards to find available loads. Building a reputation for reliable service and timely delivery can also help you attract repeat business and referrals.
Conclusion
Starting a haulage company, although an intimidating task for the uninitiated, is a great opportunity for entrepreneurs seeking to build a profitable and sustainable business. With careful planning, it is possible to craft a business that suits individual needs and goals. The steps to take include attending to legal paperwork, securing the necessary licenses, investing in vehicles and equipment, building relationships with clients and partners, and hiring an experienced staff.
Every detail should be considered thoroughly so that the enterprise runs safely, efficiently, and legally. With dedication and hard work, developing a successful haulage business is within reach.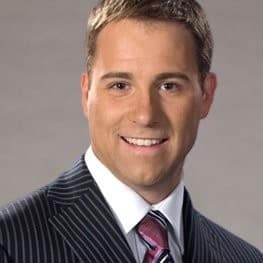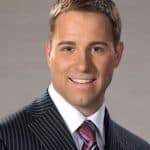 Seasoned professional with a strong passion for the world of business finance. With over twenty years of dedicated experience in the field, my journey into the world of business finance began with a relentless curiosity for understanding the intricate workings of financial systems.