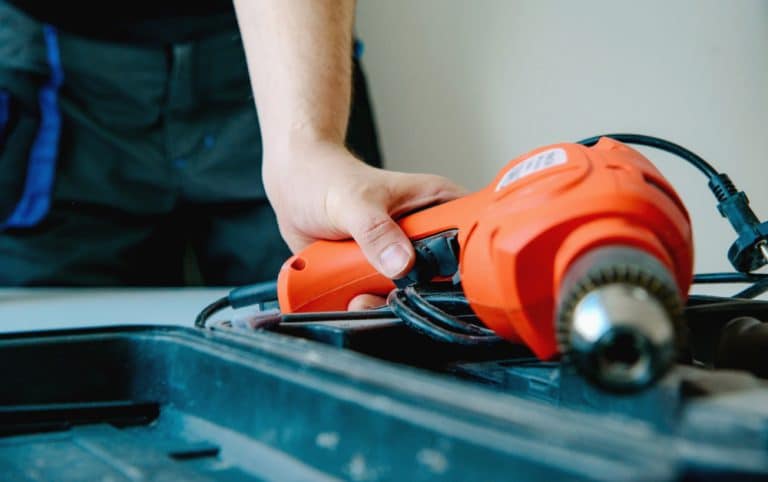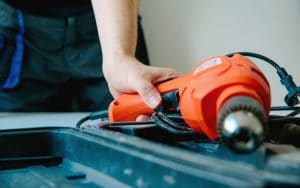 Starting a tool hire business can be a great way to serve your community and make a good income. There are a few things you need to keep in mind, however, to make sure your business is successful.
First, you need to make sure you have a good selection of tools to offer. customers. You'll also need to think about how you're going to advertise and promote your business. And finally, you'll need to set up a system for renting and returning tools.
By keeping these things in mind, you can set up a successful tool hire business that will serve your customers well
To run a tool hire business, you will need a decent amount of capital at the start to buy the equipment and tools you need.
Using our guide, you will learn how to start and run your own tool hire business.
Research your tool hire business target market
Before you can start attracting customers to your tool hire business, you need to understand who your target market is. Who are you trying to reach with your marketing efforts? What needs does your target market have that your business can meet? These are important questions to answer, as they will dictate the focus of your marketing strategy.
To get started, take a look at your existing customer base. Who are your best customers? What do they have in common? Once you have a good understanding of your current customer base, you can start to build out your target market.
For example, if you find that most of your customers are male home improvement enthusiasts, you might consider targeting other groups with similar interests. By understanding who your target market is, you can ensure that your marketing efforts are focused and effective.
Making a realistic estimate of the level of demand is essential when planning a tool hire business. Understanding the competition is also crucial.
Estimating demand
The housing market and construction industry have a direct impact on the demand for tool and plant hire. Moreover, the local economy has a significant impact on the hire sector – when people have more disposable income, they are more likely to do home and garden improvements and therefore hire tools – or hire tradespeople who hire tools.
Trade customers
It is important to keep in mind that trade customers are typically firms involved in the building and construction industries. You will need to know how many such firms are located in your area to estimate demand. Investigate the number of nearby businesses that might be potential customers before investing in expensive equipment.
If you are looking for local builders, decorators, landscape gardeners, plasterers etc., you can check out local trade directories or put a search on Yell.com to see who's available. Majority of the equipment used by large companies will be owned by them. It makes more sense for many to hire rather than purchase a lot of machinery that is rarely used. Smaller businesses may be a better source of trade.
Domestic customers
Homeowners are more likely to carry out some alterations or refurbishments when moving into a new home. There will be a large impact on the amount of business you can expect from the population and new housing developments in the area. Affluent homeowners are also more likely to hire someone else to decorate their homes or perform renovations instead of doing it themselves. Consequently, tool hire businesses may not really benefit from upmarket locations.
Other factors
A changing fashion in garden and interior design can also affect the demand for hire tools. People have become more inclined to renovate their homes and gardens due to television programs. Popular trends emerge from time to time – for example, patios have become very popular in recent years, and wooden decks have become popular in recent years. Sanding machines are in demand due to the increasing popularity of polished wooden floors.
As a result of recent flooding in the UK, the demand for water pumps and dehumidifiers has surged.
Check out the competition
You must consider the level of competition that your business will face after considering the potential demand locally. Your competitors will be limited to other local firms, because people are unlikely to travel further than necessary to hire tools. It could be an independent shop or a branch of a national or regional chain, such as HSS Hire, Brandon Hire, Speedy, Hire Station and the like. Travis Perkins, Jewson and Wickes all offer tool hire solutions, as do national DIY chains B&Q and Travis Perkins (in partnership with Hire Station).
There are probably already a few tool rentals in your area. Count how many. Check out the services offered by each of these competitors in order to determine the following:
Is the focus of their business being domestic or commercial
The range of tools they offer
Whether they provide plant equipment for hire
Repairs and maintenance of customers' equipment
If they sell tools or other equipment
The prices they charge
If they belong to a trade association
If they belong to a quality standards program
What kind of equipment they sell – for example, gardening and horticultural equipment
What their opening hours are
How knowledgeable and helpful their staff are
If the premises and fittings are modern and smart
Think carefully about how your new business will compete with existing tool rental companies.
Establish your customer profiles
Identifying your customers is essential before you can estimate demand.
Trade customers, like builders and landscapers, and private householders are the two main groups with different needs for hire shops. Larger items are often requested by trade clients — for instance, local building companies may need to use an excavator, scaffolding tower, or other plant equipment from time to time.
In most cases, private householders (or small business owners – self-employed tradespeople who work for themselves) will require smaller items to undertake a DIY project at home – such as a floor sander, garden rotavator, or electric cement mixer. They may also require larger equipment occasionally, however.
Buying and storing large pieces of machinery is required to attract trade customers. The maintenance costs for heavy plant equipment are high, and it must be stored in a large yard or under cover. Transportation to and from sites may require special vehicles as well. Consequently, some small hire companies focus on the domestic/small tradesperson segment of the market since the tools they often rent are smaller, cheaper to buy, and easier to store.
Trade customers may expect a delivery service if they are renting smaller items from your outlet. Private customers may be content to pick up smaller items from your outlet. A prompt and efficient service is expected – and one that is not overly expensive.
However, there are many overlaps between the two sectors, so you might want to target both domestic customers and trade customers. Occasionally, these smaller firms will hire large equipment, such as diggers and excavators, if needed.
Why people choose your tool hire business
In order for your business to be profitable, you need to ensure that enough people will use it. Attracting customers involves a number of factors.
The right equipment ranges
Provide your customers with the tools they want to hire. There is a good chance that people will go elsewhere if the tools they need aren't in stock and available immediately.
Your primary target market will likely be domestic customers who require large plant equipment and not trade customers. Concrete mixers, floor sanders, and other basic items are commonly rented and will account for most of your business. Keep an adequate supply of these items on hand. Besides these basic items, the other tools you can store in your warehouse will be determined by your financial resources as well as your availability of space.
It would be wise to maintain a reasonably wide selection of tools and equipment, so that most customers can find what they need, but it wouldn't be wise to try to stock everything – there would be no point in having money tied up in expensive tools that are rarely used. Consider hiring in specialist items when needed in order to re-hire them to customers in the future – should the need arise, you can do the same.
Price and convenience
Many people look for the lowest possible rate when hiring tools. It will be difficult to compete with the prices charged by the big chain stores, but you should aim to make your prices at least broadly competitive with those of the other nearby outlets.
Convenience will also play a big role in influencing potential customers. There is a lot to do with location and ideally the business will be located close to or along a main road to attract passing trade as well as make it convenient for customers. There should be ample parking space available.
Town centre locations are often very expensive and out-of-town enterprise parks could offer a more cost-effective alternative. If the location of your business is unsuitable or you cannot afford it, you can still make things convenient for your customers – for example, by offering delivery and collection services.
Standards of service
The ability to offer a high level of service and good quality tools will help to attract and retain customers. You will greatly improve your business's reputation by providing friendly, helpful advice from knowledgeable employees. Provide efficient procedures for servicing and checking returned tools in the hire shop. Maintain your tools in a neat, clean, and attractive manner and use good quality tools.
You will attract customers and keep them coming back if you pay attention to these aspects. You can demonstrate your business runs to a high standard by joining a quality scheme run by your trade association. The Hire Association Europe (HAE) website provides information about the SafeHIRE scheme and membership in the HAE.
Quality of tools and equipment offered
Safety standards must be met by all tools provided for hire. The range of equipment within these standards is enormous, ranging in quality, price, and specifications. It is important that the tools that customers hire are of high quality and well maintained.
Since the tools will probably have to withstand a lot of wear and tear, it is advisable to start with sturdy ones. In order to ensure that every item leaving your shop is fit for its intended use, you should implement a rigid servicing and inspection system.
Specialising
Depending on your business, you may decide that it needs to specialize in some way to differentiate itself from others in the area. If you hire trailers or access equipment, you could concentrate on a very specific section of the market. For example, you might hire out plant. You could also include some specialist items in the stock of commonly used tools.
Make sure there is sufficient demand for the specialty before you decide whether or not to specialise. It makes no sense to invest in equipment that will be rarely or never hired, so you should consider whether the investment will be worth it in terms of the additional business.
You might consider offering the following additional services to your standard tool hire range in order to attract more business:
Garden tools
The popularity of garden and home makeover programmes has led to a revival of gardening interest in recent years. Garden tool rental has increased as a result of these enticements to redesign gardens. The kind of garden equipment you might consider stocking includes items such as mowers, rotavators, log splitters, chainsaws, hedge trimmers and rollers.
Mini diggers
In particular, mini diggers are in high demand because they enable domestic customers to tackle large projects that wouldn't be possible before, such as landscaping their gardens or digging foundations for an extension. Companies that specialise in larger plant hire usually hire large excavators and other heavy machinery such as loaders or dumpers on an hourly basis along with an operator.
Cleaning equipment
There are various types of interior cleaning equipment hired by domestic households, shops, offices, and even other businesses, such as carpet shampooers, floor polishers, industrial vacuum cleaners, and steam cleaners. It would be wise to stock pumps and dehumidifiers in addition to pressure washers and leaf blowers.
Event hire items
Many events such as exhibitions, shows, or sports meetings require the hiring of major items. The following items could be included in these items: crowd control barriers and temporary fencing, outdoor lighting and power, large-scale space heating and climate control equipment, marquees and tents, portable toilets (perhaps including smartly designed 'posh toilets' and larger toilet trailers), and outdoor catering equipment. When you decide to hire these out, you will need a lot of space to store them and stocking them can be quite costly.
Sales, repairs, and servicing
There are some tool rental shops that offer sales of new and ex-hire tools, consumables (such as sanding discs, dust masks, saw blades or cleaning fluids) and safety equipment (such as goggles, masks, gloves and overalls). It would be a good idea to offer repairs or servicing of customers' own equipment as well. Servicing hire tools will require a workshop regardless, so the cost of providing this service to customers will be minimal.
Price your products
It is very important to get the price right. Remember to cover your overhead, costs, and drawings when planning your pricing policy.
Hire charges
It is common to hire tools on a daily, weekly or weekend basis. A tool can be hired for a week for cheaper per day than for a single day. A lower rate might be negotiated with the customer for longer-term hire. Renting a large floor sander will cost more to hire than a wallpaper stripper, for example, because of the size, complexity, and initial cost of the equipment. Your exact rate will be highly influenced by the going rate locally, so make sure you check what your competitors are charging.
The items that your customers can easily hire elsewhere will not be worth much more than the prices you charge for them. If you plan to deliver or collect large items like cement mixers, decide how much you will charge for delivery or collection.
In addition to covering its initial cost, repairs, maintenance, and transport if the item is delivered and collected, the hire rate charged for each item should, over time, cover its initial cost, repairs, maintenance, and transport. A few items will be hired on a regular basis and earn money constantly. For items like this that spend more time in storage than in use, you'll have to charge a higher rate if you want to make it worthwhile to keep them on hand.
In addition to cleaning charges, you should also consider wear charges on machine blades and bits if applicable. Don't forget to charge for fluids and abrasives, you'll need to figure out prices for other consumables.
Trade accounts
A trade account is an important tool for businesses that buy and sell goods. It allows companies to track their transactions and keep track of what they owe to each other.
trade account can also help businesses to get better terms from suppliers, as well as offer payment terms to customers. In short, a trade account can be a valuable asset for any business.
There are a few things to keep in mind when setting up a trade account. First, businesses need to decide who will manage the account.
Second, they need to choose a financial institution that offers trade financing.
Finally, businesses need to put together a credit policy that outlines how much credit they are willing to extend to supplier and customers. With these steps in mind, businesses can make the most of their trade accounts.
Deposits
The hire charge and refundable deposit are usually paid when the customer collects the tool. In return for the tool being returned undamaged at the end of the hire period, this is returned to the customer. In order to prevent identity theft, credit card and debit card details are usually collected. If you offer insurance cover to customers for larger and more expensive items, you may want to consider offering this service. Many rental firms require it.
Other services
Consider whether you will offer discounts such as regular customers discounts, special offers or reduced rates on any other services you provide (for example, repairs and maintenance of customers' own tools).
Special offers and discounts
As a matter of course, you could offer a standard discount to any trade customers. Your pricing policy and local competition will determine how much discount you will offer.
Some rental companies that primarily cater to trade customers offer special weekend rates. The events are geared toward DIY customers, since trade customers, like builders, generally don't work on weekends. However, this is when most DIY gets done. You might be charged the same for weekend rental deals as for a normal weekday rental.
Discounts are often given to employees, regular customers, and family members. For example, pensioners may qualify for a reduced rate. Make sure any special offers you do make are working for you by looking at your local competition. In the end, these types of promotions might bring in extra business, but they will also affect your profits.
VAT
It is possible that you will want to show VAT-exclusive prices if you only deal with business customers. You are likely to have a significant number of business customers who are VAT registered and who can claim back any VAT they paid on things like hire charges. The law says, however, that you must show VAT-inclusive prices if you also sell to private clients from the same outlet. The best policy may be to display both prices clearly since most tool hire shops have some private customers.
Promote your tool hire business
You should consider how you will market and promote your business as well as what messages you want to convey to potential customers.
The right image
Your business's first impression is determined by how it looks, so you need to project the right image. Maintain a tidy, clean environment. Post signs indicating what tools are available and any additional services you provide.
In addition to a storage area, you will also have to have a retail area, where customers can view the tools and ask for assistance. In your retail area you may also decide to sell some consumables and items such as safety equipment. Hire Association Europe (HAE) offers signs, posters, leaflets, and marketing materials that explain how to use tools safely.
Your delivery van can serve as a highly visible mobile advertisement for your business if you provide delivery and collection services. Consider having your details written on the van sign and make sure it looks neat and well maintained.
Customer relations
It is important to treat customers politely, helpfully, and with respect. Prepare to explain how various tools work and to advise people on which tools will be the safest and most appropriate for them to use. In case of doubt, offer to demonstrate the tools they are hiring. Safety sheets should be printed, and safety equipment should be available for hire or sale if necessary. It is important to explain the conditions of hire clearly so that there are no misunderstandings about damage deposits or insurance coverage if they are provided.
A good reputation can only be built over time, but from the start you should strive to provide customers with high levels of service and guarantee that they are satisfied with the equipment or tools you provide. Giving your customers a bit of leeway when it comes to things like late returns may be worthwhile – building up goodwill can pay off when it comes to repeat business, customer loyalty, and recommendation. Please respond promptly and politely to any questions or complaints.
Quality standards
Your business will prove that it is run to a high standard if you join a safety and quality accreditation scheme. The HAE offers SafeHIRE membership to members. An assessment of the site and unannounced test hires will be part of this process. A certification plaque and a notice noting their membership in the scheme are awarded to successful applicants.
In addition to SafeHIRE certification, SafeHIRE members also have access to CHAS accreditation and can become "CHAS Accredited Businesses.". A large number of private companies, local authorities, government agencies, etc. use this accreditation when selecting contractors and suppliers.
Financing your tool hire start-up
Financing a tool hire start-up can be a multifaceted process, and exploring various options can pave the way for success.
These include:
Start-up business loans from a reputable financial institution can provide the initial capital required to purchase tools and set up operations. These loans typically offer flexible repayment terms and can be tailored to the specific needs of the business.
Invoice factoring is another viable avenue to maintain a healthy cash flow. By selling accounts receivables to a third-party company, the start-up can access immediate funds instead of waiting for clients to pay their invoices. This can help cover day-to-day expenses and facilitate growth.
Attracting investors is a pivotal step in accelerating the tool hire venture. Investors can inject substantial capital into the business in exchange for equity, sharing the risks and rewards of the enterprise. A solid business plan and a compelling value proposition are crucial to attract potential investors.
Peer-to-peer lending has emerged as an alternative financing method. By connecting with individual lenders through online platforms, the start-up can access funding from a diverse pool of investors, often at competitive interest rates and with manageable repayment terms.
Financing a tool hire start-up requires a well-rounded approach that combines start-up business loans, invoice factoring, investor funding, and peer-to-peer lending. By tapping into these various sources of capital, entrepreneurs can lay a strong foundation for their business and maximize their chances of long-term success.
Buy an existing tool hire business
An alternative to starting your own tool rental business is to purchase an existing one. Buying a going concern means that every aspect of the business is already in place, including the products, customers, regular sales, staff, premises, and equipment. Of course, this comes with its own set of pros and cons.
On the plus side, you'll be buying a business that's already up and running. This means that you won't have to go through the hassle and expense of setting up a new business from scratch. You'll also have access to an established customer base and supplier network. On the downside, you may have to deal with outdated equipment and processes.
And, of course, you'll need to be confident that the previous owners have left the business in a good state. If you're considering buying a tool hire business, make sure you do your homework first.
Take a close look at the financials, speak to other businesses in the industry, and get professional advice from your accountant or solicitor. Once you've done your due diligence, you'll be in a better position to make a decision about whether or not buying an existing business is the right move for you.
Though buying a business can be a risky, expensive process if you don't have the right skills and experience on your team, including legal and financial expertise. Make sure the price you pay for the business is not too high, by establishing a genuine trading and financial position.
Conclusion
In conclusion, starting a hire tool business presents an exciting opportunity for entrepreneurs in the equipment rental industry. The demand for tools and equipment across various sectors continues to grow, creating a favorable market environment for a well-run tool hire business. By offering a diverse range of high-quality tools, exceptional customer service, and competitive rental rates, the business can establish itself as a reliable and go-to solution for customers seeking temporary equipment solutions.
The success of a hire tool business hinges on careful planning, efficient operations, and a focus on customer satisfaction. Investing in a robust inventory, maintaining equipment in excellent condition, and continuously updating the selection to meet changing customer demands are essential steps to ensuring long-term success.
Moreover, embracing digital platforms and technology can streamline the rental process, enhance customer convenience, and improve overall efficiency. An online presence and user-friendly booking systems can help attract a broader customer base and extend the business's reach.
As with any business, challenges and competition are inevitable, but with a well-executed business plan and a commitment to providing value to customers, a hire tool business can position itself for growth and profitability. Building strong relationships with suppliers, staying attuned to industry trends, and nurturing a positive reputation will help the business thrive and become a trusted partner in the equipment rental ecosystem.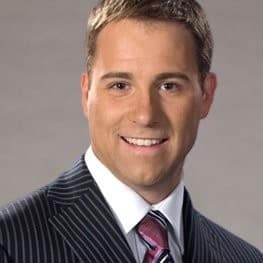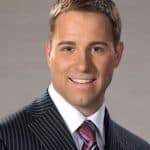 Seasoned professional with a strong passion for the world of business finance. With over twenty years of dedicated experience in the field, my journey into the world of business finance began with a relentless curiosity for understanding the intricate workings of financial systems.