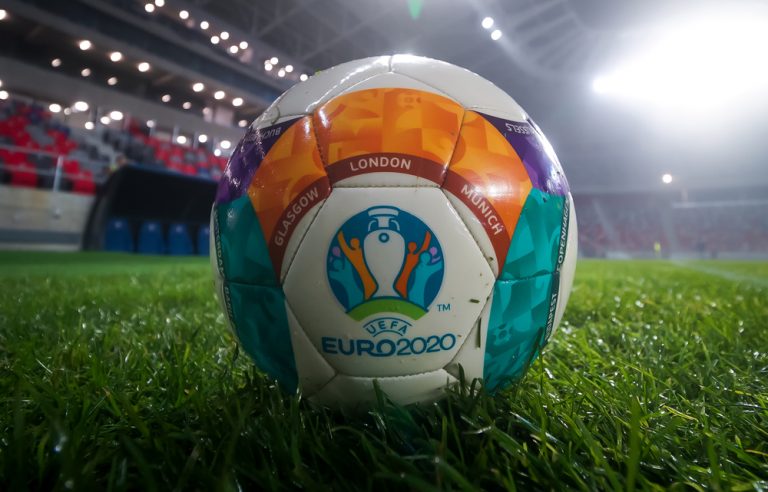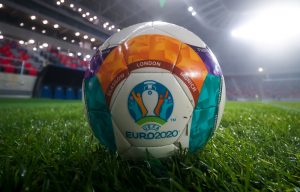 Even though the competition was delayed a year because of the effects of the Coronavirus pandemic, it is still known as the UEFA Euros 2020, even though it is taking place in 2021.
In fact, the tournament is right around the corner and will see 24 separate countries battling it out for footballing glory. The important thing we want to let you know about, is how your business venture can take advantage of all the football being played this summer.
We're going to be running you through how a wide range of businesses and different types of companies can turn football into profit over the next month or so. Theirs is so much more to be done than playing England matches on a screen in a pub, so maybe we have the ideas you are currently missing out on.
This Euros has been big business for a while
Back in 2019, Forbes had already reported on how the tournament was a huge financial success for each of the hosting countries. It reported, "Rather than one or two host nations Euro 2020 will be played across Europe with 12 cities in 12 countries hosting matches. Rome will be the venue for the opening game on June 12 and Wembley will be the site for the final one month to the day later."
The report continued on, "Hosting cities are expecting Euro 2020 to boost local economies. Dublin commissioned a report that estimates that hosting 4 games (three group games and one game in the round of 16) will generate €106m in additional economic activity".
A boost to economies is exactly what is needed after the trying and testing time all countries around the world have been through this past year and a half. With this in mind, there is a lot of positivity surrounding this year's international summer footballing competition.
Show the games (not only England matches)
Your venture can show live football matches. Of course, you'll need the appropriate licensing, and this point is probably best suited to owners of pubs and bars, but the power of showing matches is massive. Don't only have the England games on, as if you do, you'll be missing out on massive amounts of money through customer spending.
You'd likely be quite shocked at football fan's need for live matches, so they will want to see more than only England games this summer; many people will be attempting to see literally every game that's played. Keep in mind that this sporting competition was meant to take place last year, much like the Tokyo Olympic Games, so people have been somewhat starved of international sporting events in recent times. This means that we're all more than ready to get back into the action.
By showing all the matches that are played throughout the tournament you'll be maximising your opportunity of people entering your business, and more importantly spending money there, while they watch whatever football they desire to throughout the summer.
Pubs will feel the biggest benefits
 With the United Kingdom slowly but surely returning back to normality, it has been exciting for people to be able to go out and have a meal recently, or head down to their local pub to enjoy drinks with up to five other friends or family members. The excitement for UK audiences is only going to build in this area as the Euros gets underway this year.
The biggest games involving England will draw in the largest crowds across the month-long competition, and England will be playing against Scotland in just a matter of weeks. The two nations were drawn in the same group this year and will have to battle it out for a place in the following round (as well as playing against Croatia and Czech Republic). It is matches like these which will see pubs in and around the country being filled to the brim with local supporters, all backing the same team.
Of course, things will be a little bit different this year due to the fact that social distancing guidelines are still at large, and people are limited in numbers to who they can actually mix with in person. But we are more than sure that beer gardens and the indoor areas of pubs will be more or less permanently at full capacity this summer whyever the football s being played.
Support the team and connect with your audience
By showing your support of the national team you'll connect with the audience of your company on an emotional scale. It is highly important for modern-day business ventures to establish emotionally charged connections to their customer bases, as that is what the average consumer looks for in an organisation these days.
There are many ways you can show your support for the England national side this year, such as decorating your business with flags and memorabilia of the team and tournament. If you run a high street shop, why not display an England flag in one of your store windows, or even have an England shirt pinned up behind your till/counter area.
Another example of showing your support for England this summer is by spreading the message on social media. Utilise the multiple social media channels you have, to connect with the largest possible audience possible and shout about how your company is going to be backing the boys throughout the tournament. This will develop a shared understanding between yourself and your consumers and they will feel more inclined to spend money at your business if they know you have similar motives to themselves.
You could also go a more mutual route if you decide that it would be better to do that and choose to display flags of all 24 competing nations around your business venture. This may prove more welcoming to customers and consumers of different backgrounds and birthplaces.
Let people know what's happening
Speaking of online communication methods between your business and its audience, you need to remember to keep people updated on what's actually happening. Has the Euros effected your business in any positive way? Share you stories with the people that want to know about them (your online followings for instance).
Social media can be a great way to grow any small business' audience, as well as making your overall brand more reputable and trustworthy. Don't be fooled into thinking you need to shell out for a social media marketing worker or team of workers if you're just a small business, but you should be open to the fact that social media can help to grow any business in this day and age, including yours.
Utilising the newer applications will likely be the best way to get a heads up on your competitors regarding growing your audience, so making your start there could be a game changer for you and your business venture.
The further England go, the better your business will perform
There is actually more than one reason to get behind your country at this year's international footballing competition, and you may have not yet considered it. Of course, here in England we all want to see our team doing well and progressing as far as they can for reasons of pride and proudness, especially after such a torrid couple of years with everything surrounding the global pandemic.
The other reason to want the national side to do well and continue deep into the tournament is so that your business venture can keep up the feel-good factor and benefit from the proceedings for longer. You see the farther England go in the tournament, the more supporters there will be wanting to watch games, purchase merchandise and memorabilia, and spend cash on all things football.
You will be able to cash in on even the most casual of football fans, who always seem to come out of the woodwork as the nation reaches the knockout stages of the tournament. England have already progressed past the group stages of Euro 2020 and have a tie with an endless amount of history behind it in their sights.
The next game will be England vs Germany, which is perhaps the biggest and best clash that could have possibly taken place in the competition. If the team can manage to surpass this next gigantic hurdle, they will have favourable fixtures ahead of them until the final match of the competition.
With all that being said, there is no reason to think they cannot go all the way this year, or that your business venture cannot continue to benefit from this summer of football. If football is finally going to come home, your company should do its utmost to reap the rewards of it.
To conclude
Will you be backing the England national team to bring home the trophy this summer and return football glory to its place of origin? If so, allow your customers to share that emotion with you and make as much profit out of this tournament as you physically can.
We all understand what an important time in each business' lifespan this is, following on from COVID-19, so try to take advantage of each moment you can in order to get back on track.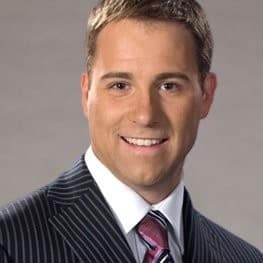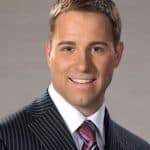 Seasoned professional with a strong passion for the world of business finance. With over twenty years of dedicated experience in the field, my journey into the world of business finance began with a relentless curiosity for understanding the intricate workings of financial systems.