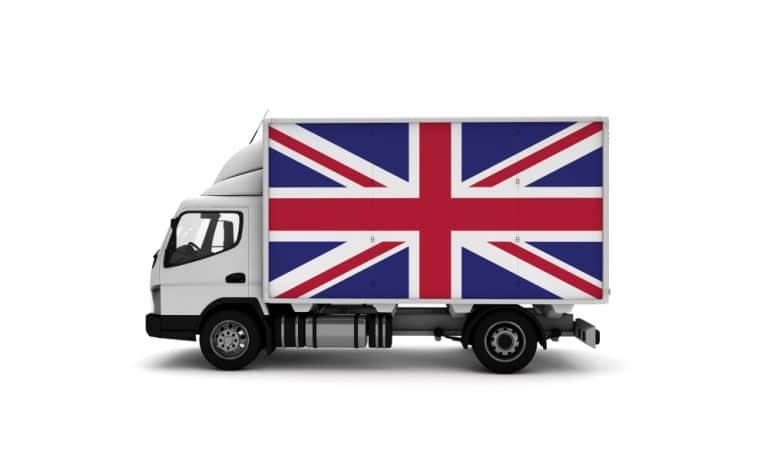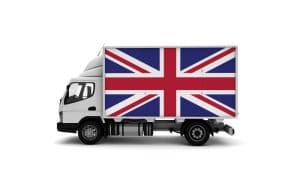 There are a number of factors to consider while starting a courier company. The vast majority of courier business ventures are set up by former couriers. This is simply because these people know how the industry works and understand it inside out, hence why they start their own business.
However, even if you have never worked in the sector before, today we are going to run you through the process of starting your own courier company from scratch.
The courier industry is a highly competitive one, seemingly because of its simple nature. However, the act of delivering items every day, on time, in a safe capacity, to the correct location, multiple times a day to a wide variety of places, could never really be described as easy work.
The likes of roadworks, accidents, bad weather and a failure for the recipient to collect are all potential errors that can prove to be problematic.
Even a simple mistake can waste time and money, leading to the loss of a customer on a permanent basis. To further demonstrate how difficult this line of business can be to crack, it has been estimated that a third of courier companies fail to make it past year three.
What do I need to start a courier service?
Starting your own courier service can be a great way to be your own boss and earn a good living. However, there are a few things you'll need to get started.
First, you'll need a reliable vehicle that can handle the demands of delivering packages.
Second, you'll need to invest in some basic equipment, such as packaging materials and GPS devices.
Third, you'll need to get insured in case of any accidents or damage to your deliveries.
Finally, you'll need to build up a network of clients who will use your service on a regular basis. With all of these things in place, you'll be well on your way to starting a successful courier service.
Start-ups
Most people start their business from home offering local services with a personalised approach that the larger companies sometimes cannot provide. Most start-up companies are employees of companies that look to go it alone because they already have the knowledge of the industry and how it works.
You can lease a van easily, with customers quickly building up as the owners have been couriers themselves and know what's required. Starting from scratch with no previous knowledge or how to market correctly, can be a mountain to climb. As with most businesses, not many survive after the first year.
The main forms of transport are:
Self-employed couriers with vans require the most investment.
PAYE courier employed by a company.
Owner-drivers working for one of the transportation companies is a hybrid of the above options.
Motorcycle messengers where you need a motorcycle license.
Peddle cycle couriers in large towns and cities is environmentally friendly.
Research
First up, we have the research process. This is essential to starting any business, regardless of what industry it operates within. If you want to start a company successfully, you better be prepared to put in the time and effort required throughout the research phase and stay ahead of the courier sector trends.
Not only will you have to investigate who your main competitors are going to be, but also so much more. This will include:
Where you are going to be based. Will you operate in one specific area? Will you work in a town or a city? Etc.
What vehicles are you going to need to ensure you can conduct your business tasks properly?
Do you plan on buying vehicles outright or leasing them?
What niche will you specialise in? Is there much other competition working in this area currently? How will your business stand out from the rest of the crowd?
What will you charge customers and clients? How does this amount compare with your rivals
What software will your business venture utilise?
Vehicles
This is obviously going to be one of the main points of your business venture, so you should spend a significant amount of time going over your vehicular considerations. The van or lorry you use may well have to travel hundreds of miles each working day, so you are going to need something that is both reliable and comfortable. The efficiency of the vehicle should be your highest priority when searching for the perfect ride. However, you may also wish to consider in the weight, size, and contents of the selected automobile.
For instance, a small van might be able to carry a singular pallet of goods, but an articulated lorry may hold up to 26 pallets of the same size. The smaller vehicle will obviously be quicker, but it will only hold a very limited level of contents. This is where you need to weigh up your priorities and ensure you are making the best choice for your business in the long run.
Perhaps you are dreaming of one day utilising a fleet and want to have a series of different vehicles at your disposal. However, this is not always possible for new start-up business ventures, so you may have to begin with only one or two. You could pick either a Luton or a sprinter van to get you started.
If you are only planning on delivering small packages, you may wish to use a motorbike or bicycle. These options are often ideal for couriers that want to get the job done quickly and don't have too much to deliver at any one given time. You should note that bicycle couriers are often more environmentally friendly, and if you promote this message it may help to add a level of uniqueness to your brand.
Our final message on vehicles is that if you plan on setting on employees in the future, you could get them to use their own vehicles. This may save you money as your business builds up a reputation and gains a loyal customer base, though you will need to check with the insurance company to see if it is an option for you.
Equipment
You should be careful not to spend too much cash on equipment you don't really need in the early stages of your courier service. Of course, the equipment you require will largely be based on the items you intend on handling, there are a few key things you should consider:
Clothing is worth thinking about if you plan on going down the motorbike route, as you will need to be wearing the gear that will keep you as safe as possible in case of emergency. You may also wish to make your staff wear uniforms that represent your company in the proper manner.
Heavy lifting equipment: This may be fitted to your vehicles themselves, such as ramps or mobile heavy lifting trollies.
If you are using bicycles, you will likely need backpacks and/or baskets.
Specialist handling and storage equipment, such as gloves or refrigeration in certain instances. You may have to deal with:
Fragile goods
Small objects (such as flash drives, etc.)
Biohazardous/chemical/perishable goods
Items that must be kept at a low temperature
Rare or precious items that cannot be damaged
Logistics
We are all becoming far more familiar with cloud technology now; it is so commonplace that we hardly raise an eyebrow when it is suggested to us. You should be aware that it is absolutely crucial for a small courier business to succeed. Although, what you will need in your software package can vary from business to business.
Here are some options to consider:
Online product management for maintaining invoices and keeping accounts up to date/ making the bookkeeping process simpler.
Warehouse management systems, recording the movement of packages in and out of buildings. It can be easy to lose track of items, particularly if you are handling large amounts.
Technology can make this less of a hassle by offering services such as 'live tracking' which lets people know exactly where their packages are as they are being delivered.
Smartphone apps for drivers to help them beat traffic jams and take the most fuel-efficient route from A to B.
Text messages giving customers notification of delivery, booking and tracking, and if possible, the allowance to change delivery dates.
Insurance
Insurance is a legal requirement for couriers or owner driver. Numerous insurance firms offer devoted courier insurance to cover you against all eventualities.
It is in no way cheap, but this is down to the risk of exposure the driver will experience. Couriers make numerous stops, working against the clock, regularly on streets they are not yet familiar with, all of which builds up the risk factor. Thus, they need protection against these potential hazards.
Goods in transit insurance can assist with shielding your precious cargo from damage or burglary, while van breakdown cover will guarantee that your vehicle, the very backbone of your business venture, is covered. If you utilise a fleet, consider looking for a multi-vehicle policy.
Public liability insurance may likewise be shrewd in case there are any accidents or incidents while on a customer's property. Although this is unlikely, it is always smart to be covered.
Employees
There are no specific qualifications required to become a courier, other than owning a valid driver's licence. However, you will want the workers you set on to have strong communication skills and be reliable drivers. You may not wish to set on an individual that has only recently passed their driving test, as they will not yet have enough road experience.
A good courier will be someone that is diligent with time, while being able to use the required technology as they drive safely.
Talent suggests that on average couriers in the UK earn £30, 114, though entry level positions often pay closer to £23, 902. Most drivers now tend to be self-employed, meaning that they are often contractors rather than full-time employees.
You should make applicants aware that they will be expected to work evenings or weekends, while travelling long distances. As mentioned earlier, discipline, stamina and physical fitness are all essential to being successful in this line of work.
Getting courier work
No you are ready to hit the road as a courier, everything is in place but where do you find the work? Most owner drivers start out sub contracting for larger courier companies. This is a great way to start off and find your feet while making contacts.
Courier work can also be found while using online exchange platforms that match couriers and customers with businesses that require goods moved on the same day and next day.
A good place to network and source courier leads is on LinkedIn as business owners on there maybe looking for a fast same day delivery, its worth updating your status daily letting people know the area you are working in, and if you have spare capacity for a return load.
How much does it cost to start a courier business
Starting a courier business can be a cost-effective way to become your own boss and take control of your career. however, there are some initial costs that you will need to consider.
First, you will need to purchase a reliable vehicle. Depending on the size and type of vehicle you choose, this can cost anywhere from a few thousand pounds to tens of thousands of pounds. Due to the distance the vehicles will travel, most courier businesses hire their vehicles.
In addition, you will need to acquire insurance both for your vehicle and public liability, obtain the relevent business license, and possibly lease office space. While the exact cost of starting a courier business will vary depending on your individual circumstances, it is important to be prepared for some upfront expenses.
With careful planning and a commitment to success, starting a courier business can be a rewarding experience which will cost between £7,500 – £30,000 to get started.
Buy an existing courier service
You might decide to buy an existing courier business rather than start your own venture from scratch. Buying a going concern can mean that the vehicles, storage space, insurance, and staff are all in place.
Be aware that courier businesses may not be particularly well suited to being bought and sold, as they often have little in the way of assets. If you're thinking of buying a courier business, ask yourself whether you are getting much more for your money than a van and a business name.
But buying a business can be a hazardous, expensive process unless you have the right skills and experience on your team, including legal and financial know-how.
Establish the genuine trading and financial position, so that the price you pay for the business is not too high, a great alternative to starting a courier company.
Read more: Business finance for courier businesses
How to Start a Courier Service Business
F.A.Q
How do I start a local courier service?
Starting a local courier services you will need: To start your courier service you will need a reliable source of transportation to deliver packages. Buy The Right Equipment. Name Your Business. Insure Your Business. Marketing Your Courier Services. Join The GoShare Team. Save Your Receipts.
Which courier franchise is best?
The best courier franchises in the UK are: Flash Franchise, Transol Sameday Franchise, Amazon Logistics, World Options Franchise, Amazon Freight Partner, Dor 2 Dor, Interlink Express, Cargocall Franchising, Speedy Freight, Distribution Unlimited
Conclusion
Starting a courier business in the UK can be a profitable and rewarding venture. To get started, you will need to research and understand the market demand in your area, identify your target customer base, and develop a business plan that outlines your strategy, goals, and budget. You will also need to register your business with the appropriate authorities, obtain any necessary licenses and permits, and purchase or lease vehicles and equipment.
Building relationships with local businesses and customers, and establishing a reliable and efficient delivery system will be key to your success. It's important to remember that the courier industry can be highly competitive, so it's crucial to differentiate yourself from competitors and provide exceptional service to build a loyal customer base.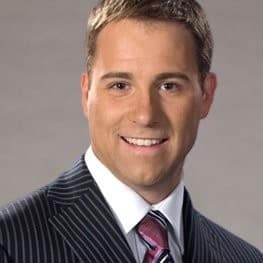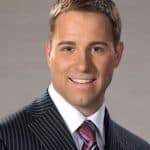 Seasoned professional with a strong passion for the world of business finance. With over twenty years of dedicated experience in the field, my journey into the world of business finance began with a relentless curiosity for understanding the intricate workings of financial systems.