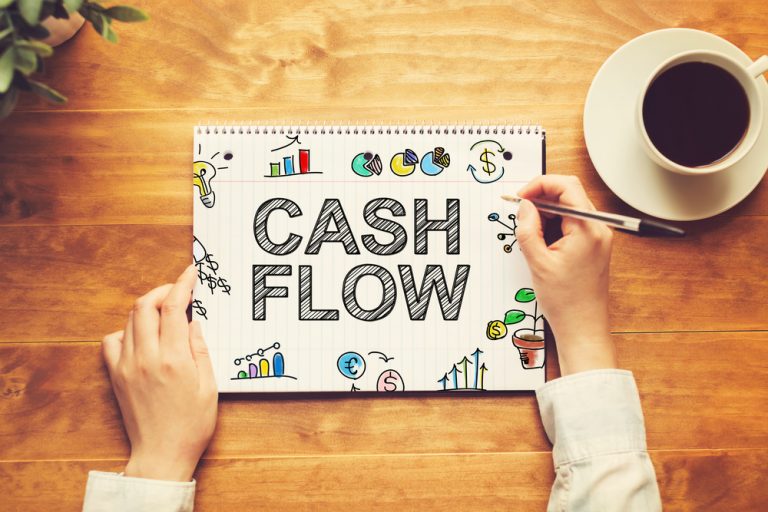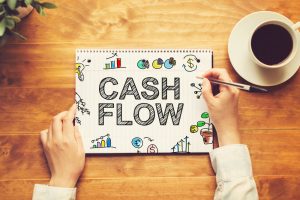 Short term cash flow problems can create enormous problems for any company, no matter the size of it or how long it's been established.
Solving business cash flow issues and problems is often no easy task to accomplish, but it is always achievable.
There are many reasons why business struggle with cash flow, during different period of its life, we look at issues that face companies and the causes that you can look out for and a few tips to avoid cash flow issues.
What is a Cash Flow Problem?
Let's define what is cash flow and what are cash flow problems! When the amount of cash coming into the business does not meet the requirements for accounts payable, you run into difficulty.
Any business owner will tell you that the lifeblood of any successful company is cashflow, when the flow isn't sufficient, you could be on a slippery slope to insolvency with no help from Covid-19.
Nobody ever said managing small businesses would be easy. You're constantly managing a difficult balancing act of securing new customers, keeping the money coming in and ensuring everyone is paid on time.
Unfortunately, no matter how hard you try, there may come a time when some of those plates stop spinning. If that happens, your entire business might be at risk, but there are options available.
A number of business owners get confused between cash flow and profit, which at some stage of the businesses growth might have an adverse effect of its development.
Here's how to solve common cash flow problems.
What are the main causes cash flow problems?
It is commonly know that only a few businesses succeed, it's been touted around that a statistic is perhaps as low as one in ten new businesses succeed, and generally, this is as a direct result of cash flow problems.
These types of difficulties are not in fact unique to small businesses and start-ups at all.  Corporations of literally any size can also suffer from lack of cash. Everyone from sole traders to multinational publicly traded companies will have suffered from this problem, here are the main courses that companies may suffer from cash flow problems.
Failure to send invoices out on time and poor credit collections.
An over-reliance on the spread of customers
Retaining too much stock
Overtrading with growth which place a pressure on short-term finance
An funding facility that do not suit the business's changing needs
Poor financial planning
Undisciplined approach to spending
High rental and utilities overheads
Suffering bad debts
Lack of credit control and poor credit control procedures
Solutions to cash flow problems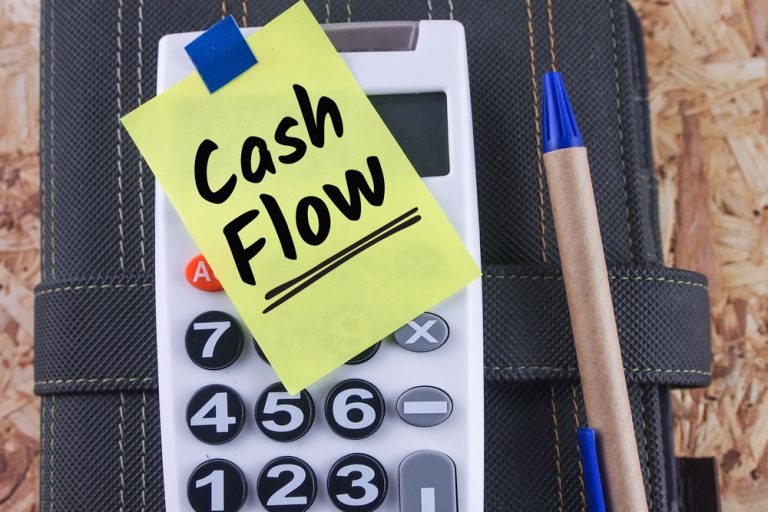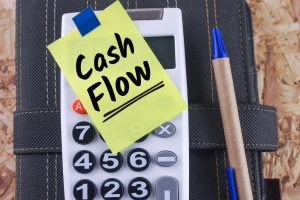 We have gathered up our best solutions on how to solve cashflow issues within a small business venture, and we want to share the advice with you. Read on further to discover how you can put an end to your cash flow troubles.
One fantastic solution to solving the issue of having a limited cash flow, is to access a line of credit, which will give you money to use that will not need to be paid back until the better moments of your business cycle.
Also, the major advantage to business credit cards in this instance is that you'll only be repaying what you use, unlike a term loan. Of course, there will be interest charges for you to cover also, but you'll get access to cash when you need it the most.
The best news here is that when this line of credit is paid off, you will be able to use it again and again, whenever you need it. If you have a problem with limited cash flow, credit cards may be the solution for you.
Are you overspending in certain areas and being left with little to nothing in terms of funds because of it? This can only ever be harmful to your overall cash flow levels, so you should carefully consider what you are going overboard with when it comes to spending throughout your business.
Here, you should analyse where your outgoings are, and work out on what you can cut down. Lower your expenses by dropping spending in areas where you do not need it. There could be many areas that are eating away at your money, such as marketing, inventory, or others.
Utilise a monthly business budget
This point is particularly apparent for seasonal businesses, as monthly business budgets can keep you on track and shine a light on how much money you'll need throughout the year. You will need to start saving money and putting cash aside during your better months to cover the costs of your lower revenue periods.
By developing a monthly cash flow forecast, you will be able to discover many potential dangers of any future cash flow problems and award yourself with more time to gain funding for when you are going to need it the most.
This may seem like one of our more obvious points, but the more you charge, the more your customers and clients will have to pay for your services. If you are currently selling off stock for a price that is too low, your profit margins will be taking a major self-inflicting hit. In this instance, you should choose to audit your pricing structure and make sure you aren't being too harsh on yourself.
Don't be afraid of alienating your customer base, if you see room for a price increase within your company, go with your gut instinct. Price Waterhouse Cooper report that 43% of consumers would pay more for greater convenience, and 42% would pay more for a friendly, welcoming interaction in-store. This means that if your business can justify the increase in price, it is well worth looking into.
If you remain unsure here, you should begin the process with your top selling items. If you see no loss of sales after the rise in prices on these products and services, you can spread the higher costs throughout the rest of your stock.
Accept credit card payments
These days the option to request payment on a card is expected by the average consumer, and it is viewed as the most convenient way to spend. Square survey stated that 35% of consumers would shop elsewhere if a business didn't accept credit cards. Although, you should be aware that credit card organisations will charge a fee to merchants. This is the reason why some small business owners refuse to get on board with credit card transactions, though they likely shouldn't fear them.
If you believe the advantage of faster sales would boost your cash flow and reduce the financial stress you may have experienced over time, be sure to opt for them.
Online payments are essential
Much like credit cards, online shopping is clearly the way to go for the modern business owner. If you are looking to increase your cash flow and currently do not accept online orders, you should make some changes as soon as possible. Once again, this is a more convenient method of paying for both your clients and customers alike.
This could save you costs both in the short-term and long-term, as you will potentially end up with less needing to be spent on things like storefronts, premises, and more.
Upselling is a technique worth mastering if you want to look after your business cash flow. A great way to start getting your customers to spend more money when shopping with your business is to upsell. Upselling is essentially the act of persuading a customer to either buy additional items or something that's more expensive than what they originally wanted to buy.
One highly effective method of getting your upselling ball rolling is to always offer the customer additional items when they're at the checkout, or when they've just picked up an item. You can do this by always offering something that's relevant to them and will complement the purchase they're already planning to make. This is also sometimes referred to as cross-selling, so please do not become confused.
If you're at a fast-food restaurant and you're asked if you'd 'like fries with that', the chances are you're going to say yes. This is an act of upselling. The product is relevant to the consumer as fries traditionally goes with burgers, thus it makes perfect sense and is an often-completed transaction.
Identify waste and cut costs
Are you spending money that you don't need to be by paying for pointless materials? If so, it is time to cut back on your packaging. By giving out needless luxuries such as branded bags and coloured tissue paper with your products, you are damaging your cash flow for no good reason at all.
Perhaps certain items are selling at a much slower rate than others. You could even consider phasing these out and cutting back on unnecessary wastage that way. Whatever it is that's holding you back and damaging your cash flow, choose to get rid of it completely whenever you can afford to do so.
Invoice quickly and accurately
Many of the common causes of cash flow problems are out of the hands of your company. Indeed, you can reduce the risks, but if a customer chooses not to pay on time, your only remaining choice is to take legal action. This will inevitably take a lot of time and cost money you cannot afford to be paying out.
Although you may have a strong accounting system this allows you to be in control of the invoices you send out to clients and customers. So, you should always make sure they are sent efficiently and accurately within the required payment terms.
There are a couple of tips you can follow to increase the speed of this somewhat tedious process:
Always send invoices to customers as soon as the orders have been completed, don't leave it a second longer than you must
Try to send invoices by email rather than post, as they will get there faster this way
Make sure you address the invoice to the right person – if you're not sure who the invoice should be sent to, give the customer a call to check
Double-check all invoices to make sure they're error-free and completely accurate
Whenever you send an invoice, it is always worth asking for confirmation of receipt as per good cash flow management skills. This should help to reduce the chances of problems and delays from the very start of proceedings and shows that this is a process you take seriously.
One of the most common errors is to think of orders as money in the bank. Of course, that's not always the case. Just because you've secured a big contract doesn't mean the money will be with you in the near future. It could take weeks, months or even a year to get paid. In some cases, invoices may not be paid at all. If that happens and you've budgeted for the money coming in, things could get stressful very quickly.
Managing invoices is important. You need to know what is owed, when invoices are due and what's coming in. You must issue reminders when an invoice is nearly due and, once it has gone past that date, start chasing. Some customers will work hard to delay or avoid paying what they owe, so you may have to work hard to get the money out of them. It can be frustrating chasing people who should have already paid but work here will speed up payments and keep the cash flowing.
Many people underestimate the value of marketing in maintaining cashflow, but this can keep things moving during quiet times. Some managers view this as an expense which is why marketing is often the first things to get the chop when business drops off. This can be a mistake. Investing in the right kind of targeted marketing campaign can maintain a flow of business during slower times. If your business experiences seasonal dips and troughs, anything you can gain during this time will not only make life easier but will leave your balance sheet looking a lot healthier at the end of the year.
A key focus should be on marketing to secure repeat business. Your most promising leads may come from a recent customer. If you've provided excellent service, they will be receptive to coming back, but it is surprising how many companies let this slide. Some sensitive repeat marketing through follow up emails could alert customers to special offers or new products which they might be interested in. It's a cheaper way to secure business than finding brand new leads and can keep the bank balance ticking over.
How healthy are your company's finances? Surprisingly, not many business leaders could answer this question. Accounts are often out of date or inaccurate, especially in growing businesses in which the accounts team has not expanded at the same rate as the rest of the company.
Investing in your accounts provides returns in many different ways. It saves money because it helps you to see where you money is going and how you could spend more efficiently. It avoids trouble because it helps you see the true status of your finances, make projections and identify problems before they become critical. It also makes money because it helps you make better business decisions to drive your company forward.
Solving a Business Cashflow Crisis
All of these points are useful, but while we can always tell entrepreneurs that better financial management will improve cashflow, problems can be unavoidable. If you find yourself hitting a barrier for any reason, you'll need to find capital quickly to bridge the gap.
Business loans are one approach, but these can be difficult to access. Banks have become reluctant to lend especially to smaller businesses. If you go to them saying you need capital to cover a shortage of cash, your finances and projections had better be bulletproof.
You can establish a business line of credit with your bank. This is a reserve of capital which is available should you need it. This is more like an overdraft or credit card than a loan. The money will be there to use when you need it. When you pay it off, you'll still have that reserve as a backup option.
Alternative options such as invoice funding and a merchant cash advance help you to overcome a cash flow crisis by shifting some of your future revenue into the present. Invoice finance involves unlocking the capital tied up in unpaid invoices while a merchant cash advance provides an injection of capital which will be paid back by a proportion of your future sales.
Different options will be suitable for different businesses. The market is becoming quite busy so you will need to shop around to find the best options. However, if you take proactive action and have clear goals in mind, a cash flow crisis needn't be fatal for your business.
Need more help?
If your business is suffering from issues, one way to avoid cash flow problems is by the use of invoice factoring, if you would like to know more about this type of finance please complete the online enquiry form.