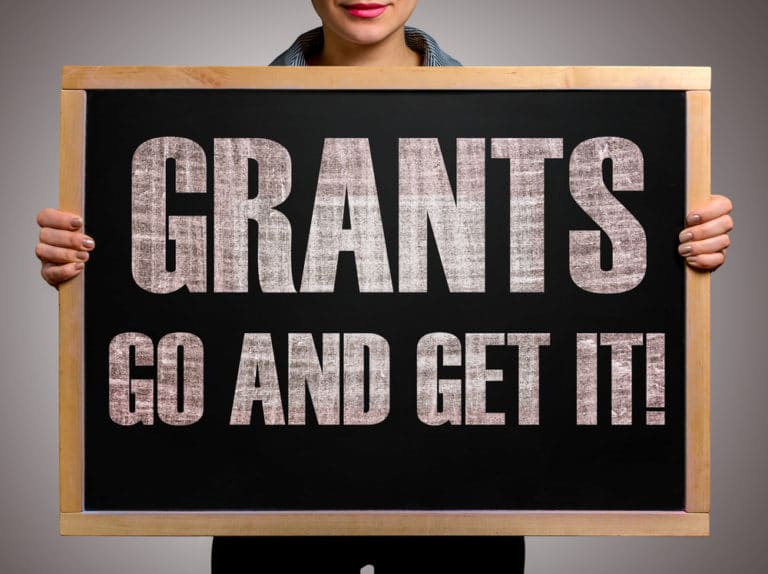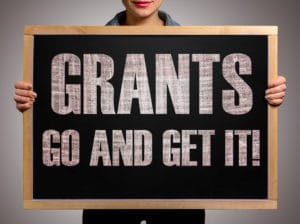 There are hundreds of government grants available for small businesses – Which will save your money, lower start up costs and help to grow your businesses.
Read our guide to finding and getting a government business grant for your start up. Government grants for new start up businesses in the UK cover a range of awards – from saving money on premises and rates, through to buying cheap plant or IT equipment.
Business grants come in a number of forms, with over 200 government grants for small businesses available across the UK.
While there are lots of grants available, getting a small business grant from the government can be a challenge. Government grants are often complex with lots of processes and stages, and each grant will have its own requirements and criteria for applying.
1. Where to Find Government Grants for New Businesses
Government grants are available for UK businesses, as well as via the Welsh and Northern Ireland Assemblies, and from the Scottish Parliament. If you're starting a UK business, begin with the useful Business Finance Support Finder. The Welsh government has access to a similar list of grants at its Business Grants website.
Enterprise Ireland has access to funding for small businesses up to larger enterprises, while the Scottish government's Funding Opportunities website provides access to over 600 grants and funding options.
2. What type of new business grants are available?
Government grants are available in all kinds of forms – from reduced costs and free equipment, to cash awards to help your new business grow. Generally, government grants are either a direct grant, equity finance or a soft loan.
Direct grant – this is money given to your new business to cover start-up essentials such as training, investment in equipment, or reaching new markets such as overseas exports. Most grants will expect your business to provide 50% of the value of the grant, but funds of up to £0.5m are available depending on your business sector.
Equity finance – not strictly a grant, some schemes such as the Seed Enterprise Investment Scheme offer up to 50% reduction in income tax on investments made in new businesses up to £100,000. Businesses have to be less than two years old and have fewer than 25 employees.
Business startup loan – The Start Up Loans scheme offers personal loans of up to £25,000 with a 6% interest rate and access to free business support and mentoring.
The Prince's Trust Enterprise Programme – Under the Youth Can Do It scheme, The Prince's Trust is working with 18-30-year-olds to help them develop their businesses. The programme is divided into four sections: Info session, Workshop, Build your business, Launch. There is no 'business grant' as such available, but you can secure funding through the programme.
Government apprenticeships – The Government website has lots of info about apprenticeships as well as how to register and use the apprenticeship service. You've got different sites for Scotland, Wales and Northern Ireland.
Innovate UK Smart Grants programme – Innovate UK Smart Grants help deliver ambitious R&D innovations with significant potential for impact on the UK economy.
The current round of funding is open until May 26 2021.
Gigabit Broadband Voucher Scheme – Gigabit vouchers can be used by businesses to go towards the cost of installing gigabit-capable broadband connections. SMEs can claim £3,500 against the cost of connection. Find out if you're eligible by using the postcode checker on the website.
Kickstart Scheme – The Kickstart Scheme provides funding to create new job placements for 16 to 24-year-olds on Universal Credit who are at risk of long-term unemployment. Employers of all sizes can apply for funding which covers:
100 per cent of the National Minimum Wage (or the National Living Wage depending on the age of the participant) for 25 hours per week for a total of six months
Associated employer National Insurance contributions
Employer minimum automatic enrolment contributions
Employers can spread the start date of the job placements up until the end of December 2021.
R&D Tax Credits – R&D Tax Credits are for innovative projects in science and technology. They can be claimed by firms who want to research or develop an advance in their field. You can even claim it on unsuccessful projects.
You can apply if you have fewer than 500 staff and a turnover of under €100m or balance sheet total under €86m.
3. How do I apply for a government business grant?
Each scheme is different, but check you meet the general terms and criteria before you get too far into the application process most government business grants come with a number of advantages and disadvantages.
Grants are very specialist, such as creating a specific type of business or building a business that will help regenerate a local community. Here are our tips of successfully applying for a new business grant.
• Talk to the grant body – talk to the grant awards body to assess your chances of making a successful application.
• Read the grant objectives – take time to learn why this grant is being awarded and what it aims to achieve, such as hiring staff from a local community or developing environmentally friendly products. Write your application referring to the objectives as closely as possible to stand the best chance.
• Have a great business plan – as with other types of funding, the awards body for the grant will expect to see a professional business plan and, if you've started trading, examples of your business position and balance sheet.
• Focus on the grant use – grants are usually awarded for a specific project, such as buying IT equipment or funding broadband installation. Use the application to show how this will help grow your business and benefit others, rather than on the (in this case) IT equipment itself.
• Check your funding – most grants will look to match the amount you're willing to invest, so if you're seeking a grant of £10,000 then make sure you've a matching amount available.
• Start applying early – you've a better chance of receiving a grant if you apply when a scheme first launches. Grants may have a limited pot of money to invest – early on, there's simply more funding available and less competition to get it.
Should you fail to get a business grant there are a number of options open to you for funding. Invoice Funding is one option to new businesses in the UK. Complete the online enquiry form and a invoice funding specialist will contact you by return.