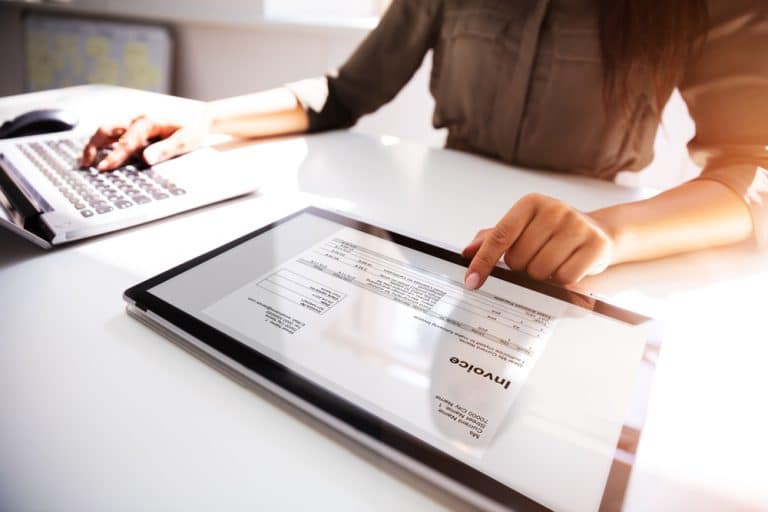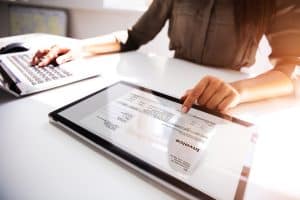 Hitachi Capital Invoice Finance is one of the fastest growing invoice finance providers within the UK market today.
Hitachi have lent over £72 million worth of business finance to over 650 UK companies in 2014 alone. 
Whether you're a start- up or a mature business, Hitachi invoice finance allows you to release cash from unpaid invoices within 24 hours of them being raised.
This improves the flexibility of your cash flow and enabling you to grow at a much faster rate than before. The company offices are based in Telford and Reading for invoice finance products.
Who are Hitachi Capital Finance?
Hitachi Capital Finance, a division of Hitachi Capital (UK) PLC is one of the fastest-growing providers of invoice finance in the UK offering a range of award-winning, flexible and affordable finance solutions to help businesses achieve growth.
Hitachi Capital (UK) PLC is a wholly owned subsidiary of Hitachi Capital Corporation which as of April 2022 have rebranded to Novuna Business Finance are one of Japan's largest non-bank financial institutions and an affiliate of both Hitachi Ltd, a world leader for manufacturing and technology, and Mitsubishi UFJ Financial Group Inc. They are authorised and regulated by the Financial Conduct Authority (FCA).
Types of finance offered by Hitachi Capital
Confidential Invoice Discounting
Confidential Invoice Discounting allows you to instantly access up to 85% of your invoice value, while still maintaining your regular customer relationships. Your relationship with Hitachi Capital is confidential, which means you get to handle your own collections and credit control.
Essentially, you'll still be able to access the funds tied up in slow-paying invoices, but Hitachi Capital doesn't provide assistance with credit management and collections. This solution is suitable for businesses with annual turnovers of £250,000 or more, with stable in-house payment collections and credit control functions.
Invoice Factoring
Hitachi Invoice Factoring is a straightforward process, and it begins with you raising your invoice for goods or services as usual. Once you've raised the invoice, a copy is sent straight to us at Hitachi Invoice Factoring. We will give you up to 90% of the invoice amount within 24 hours and the remaining 10% of the invoice once we've received full payment from your customer.
Payroll Finance
Payroll Finance is an industry-specific funding solution for recruitment agencies facing administrative and financial problems such as timesheet management, payroll processing, and client invoicing. Hitachi Capital seamlessly integrates your business payroll information with Sage Payroll, to allow for a smooth process while you get to focus on running your business.
You are able to access up to 90% invoice value within 24 hours, and a credit control Client Manager is assigned to collect invoice payments for you, as well as help run your back-office administration.
Bad Debt Protection
Bad Debt Protection allows you to protect and waive up to 90% of your eligible liability, which minimizes the potential negative impact of an insolvent customer. You continue growing your business and use the available funds, knowing that your finances are protected. Your cash flow stream remains secure, and you transfer the credit risk onto Hitachi Capital.
What's more, you can apply Bad Debt Protection to sales made in the UK or overseas!
What are Hitachi Capital Invoice Finance cost?
Hitachi Capital has a remarkably simple and transparent fee structure. You are charged an initial service fee when you receive your cash advance, and a smaller finance fee once your client settles their invoice. The service fee is an agreed percentage of your turnover, and covers the cost of running the Hitachi Capital Invoice Factoring facility. The finance fee is a percentage of the amount lent, and is automatically deducted from your account.
Typical fees for an Invoice Finance solution range from 0.5% to 4% depending on your company turnover. This process can be confidential, so that your customers are unaware of our involvement, but you will need to do your own credit control with invoice Discounting. You continue to collect payments from your customer, but the money received goes into a bank account held by your lender.
Alternatively, we can manage your collections for you as your dedicated invoice finance company.If you prefer an even simpler fee structure, Hitachi Capital's Inspired Cashflow solution only requires you pay a one-off fee of £250 and a service fee ranging from 0.45% to 4% of your sales invoice value. No annual or contractual fees.
Example of a £2,000,000 turnover business.
Monthly estimate
Service / commission fee 250k x 0.25% = £575
Discount = Average funds in use of 250k x 2.75% = £6,875 / 12 = £572
Credit protection: 6k / 12 months = £500
 Total monthly cost = £1,647
Benefits of Hitachi Business Finance
6 month trial periods with a flexible contract
Fast and affordable funding service
Dedicated client manager
Flexible contracts with 6 month trial periods
Simple feesAward winning, affordable service
Dedicated client manager
Experience in a wide range of industries
Contact Information
Hitachi Capital Invoice Finance
5 Hollinswood Court
Stafford Park 1
Telford
Shropshire
TF3 3DE
Why choose Hitachi Capital?
With a wide range of award winning products Hitachi Capital Invoice Finance is able to offer financial solutions that match the economic constraints faced by UK businesses today.
With competitive rates on all products, which also come with award winning service, Invoice Funding from Hitachi Invoice Factoring is an alternative source of funding that is currently helping to improve the health of many businesses cash flows nationwide.
As a leading Invoice Factoring & Invoice Discounting Broker we gain preferential rates from Hitachi Invoice Factoring. Should you require a quotation for invoice factoring or invoice discounting it is really simple to do.
Visit our website and complete the online enquiry form. Once we received your enquiry a Invoice Funding Specialist will contact you by return and talk though the process with you.
Read more: Siemens Invoice Finance
F.A.Q's :
What is Invoice Finance and how does it work?
Invoice Finance is a straightforward process, and it begins with you raising your invoice for goods or services as usual. Once you've raised the invoice, a copy is sent straight to us at Hitachi Capital Invoice Finance. We will give you up to 90% of the invoice amount within 24 hours and the remaining 10% of the invoice once we've received full payment from your customer.
How can Invoice Finance help your business?
Release cash tied up in unpaid invoices within 24 hours. Minimum turnover £50,000. If your business is a new start we prefer homeowners, but if not please still get in touch as we will look at each business individually. We already have many export businesses as customers so please get in touch. All from a wide range of sectors.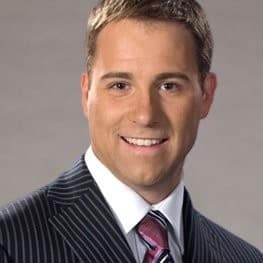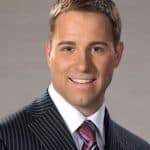 Seasoned professional with a strong passion for the world of business finance. With over twenty years of dedicated experience in the field, my journey into the world of business finance began with a relentless curiosity for understanding the intricate workings of financial systems.