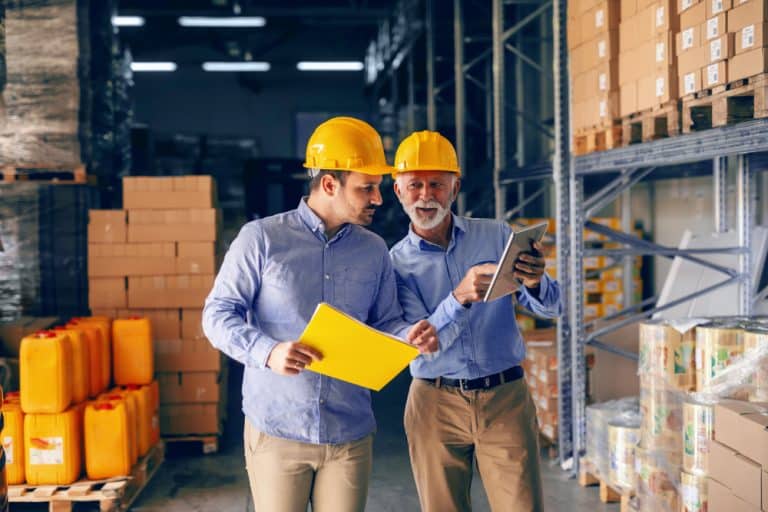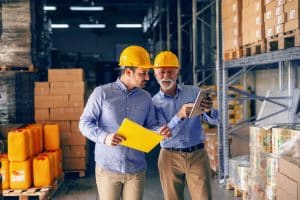 Finding the right logistics partner for your business is crucial to ensure efficient and cost-effective transportation of goods. You should consider factors such as their experience, reputation, network coverage, shipping options, delivery reliability, and pricing.
It's also important to ensure they have the necessary resources, such as state-of-the-art technology, to provide real-time tracking and visibility of your shipments.
You can also check for certifications, such as ISO 9001 or C-TPAT, which indicate a high level of quality and security. Additionally, it's important to consider their customer support and communication to ensure a smooth process in case of any issues.
Take the time to research and compare different logistics companies to make an informed decision that meets your specific business needs.
Key Factors to Consider When Choosing a Logistics Partner
To keep costs down and because you probably have more time when you are first starting out, you can handle packing and shipping of orders yourself. Continually doing this can become difficult as business picks up.
When cash flow is not an issue, outsourcing might be a good idea. Outsourcing your logistics work can free up your time, as well as increase efficiency, since orders are handled by experts.
In addition to reducing expenses, outsourcing warehousing and fulfilment enables you to focus on other business areas, like growth, instead of hiring staff
1. Safety Management
Safety must be a primary concern when selecting a logistics partner. Safety Management involves policies, processes and procedures that are aimed at ensuring safety requirements are met across all areas of the supply chain. By researching a potential provider's approach to Safety Management you can determine if they adhere to important industry-wide standards such as International Safety Management Code, OSHA Safety and Health Framework and Safety Culture Development Standards. Doing so will give you peace of mind that your goods are being handled safely throughout the supply chain process.
2. Packaging And Delivery
Packaging and delivery can be a time-consuming task for any business, yet with the introduction of logistics companies this process has become much smoother and more productive. Logistics companies are becoming an increasingly popular choice among businesses, as they allow organizations to offload the burden of packaging and delivery without sacrificing accuracy. It is therefore essential to cross-check that logistics companies properly train their staff to ensure orders are fulfilled exactly as requested. Packaging and delivery can be complex but with the right training and attention to detail, it doesn't have to be.
3. Reputation Among Customers
Reputation among customers is an essential factor when looking for a reliable logistics partner. It is beneficial to consider the market reputation of the company in order to acquire insights into the level of service that would be expected from them. Evaluating their customer reviews and seeking references from previous collaborations are some of the best ways to gauge if a logistics firm delivers on its promises and provides exceptional service worth investing in. Reputation is key, as it can provide an indication into how well-suited a potential partner is to meet your business objectives and support your firm's growth.
4. Professionalism And Reliability
Professionalism and reliability must be among the paramount criteria when it comes to selecting a logistics partner. After all, the way your freight is managed along the supply chain makes or breaks your project. A reliable logistics partner will not only handle your shipments but also care for all day-to-day operations competently, setting up arrangements with carriers, ensuring compliance with regulations and informing tracking updates whenever necessary. Professionalism ensures all these processes are executed swiftly and transparently – which can lead to increased customer satisfaction and higher profitability. Weaving in these factors with timely deliveries and cost efficiency should result in the optimal selection of a logistics partner for your business.
5. Coverage And Location
Relying on a single carrier to make nationwide deliveries can be extremely expensive and inefficient. That's why working with a logistics partner that offers coverage and location is essential if you wish to ensure that your deliveries reach every part of the country quickly and securely. By doing so, you will have access to efficient routes, local expertise, and at-a-glance tracking for all shipments that go through your branches. This will save time, money, and resources for your business, which would otherwise have been spent dealing with delivery issues or trying to expand your services manually.
6. Areas Of Expertise
Logistics providers are experts in managing the movement of goods from their point of origin to the desired destination. Working with a range of different services, such as transportation, warehousing, distribution and shipping & receiving, these companies are able to meet any demand that arises. Whether a shipment requires expediency or intricate packaging, logistics service providers possess the tools and know-how to ensure successful delivery. Moreover, through working with suppliers and customers across many areas of expertise, they can identify new opportunities while reducing costs in other areas – making logistics a key asset in any business's portfolio.
7. Price
Price is an important consideration to take into account when sourcing a logistics partner. Every business has different needs and budgets so it is prudent to find a service provider who can offer opportune, reliable delivery methods at the best possible price. It is also important for companies to judge the quality of service that corresponds with said pricing. Negotiating a better rate might mean compromising on the level of quality and lead to delays in fulfillment or less secure transport procedures; ensuring that the services meet a certain level of quality should take precedence above cost savings.
8. Speed And Technology
Speed has become an important factor for businesses today. Many customers now expect instant gratification with their orders, and in this day and age, faster deliveries are preferred. To meet these expectations, it is crucial to partner with a logistics provider that utilizes speed and technology to process and ship orders in a timely manner. Speed and accuracy must be combined to ensure that products reach the destination as quickly as possible while still meeting the highest levels of quality. A trusted logistics provider should be able to handle orders with precision, so that the customer receives their goods on time every time.
Frequently asked questions
How do I choose a logistics partner?
You choose a logistics partner by Clear and Effective Communication. The provider of the logistics service should set the precedent for what kind of service your business can expect. Solutions To Problems. Avoid logistics providers that tend to be reactionary. Shared Aim And Mind Set. Storage Options. Equipment Provided.
What does a logistics partner do?
A logistics partner can help companies see what impacts new customers, locations, or products will have on transportation costs, and provide counsel for both immediate and future outcomes. Planning logistics resources for the present and future enables companies to use logistics as a competitive advantage.
Conclusion
Choosing the right logistics partner for your business is a crucial decision that can greatly impact the success and growth of your company. To pick the right partner, you should consider factors such as their experience and expertise in handling similar products and industries, their track record of on-time delivery and reliability, their technology and processes for tracking and monitoring shipments, and the level of customer service and communication they provide.
Additionally, you should also take into account their pricing and payment terms, as well as their ability to accommodate any specific needs or requirements you may have. It is also important to thoroughly vet and compare multiple logistics partners before making a final decision. By taking these factors into consideration, you can find a logistics partner who will help streamline your supply chain and support the success of your business.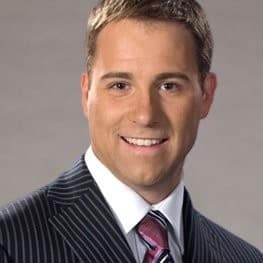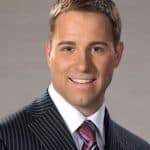 Seasoned professional with a strong passion for the world of business finance. With over twenty years of dedicated experience in the field, my journey into the world of business finance began with a relentless curiosity for understanding the intricate workings of financial systems.