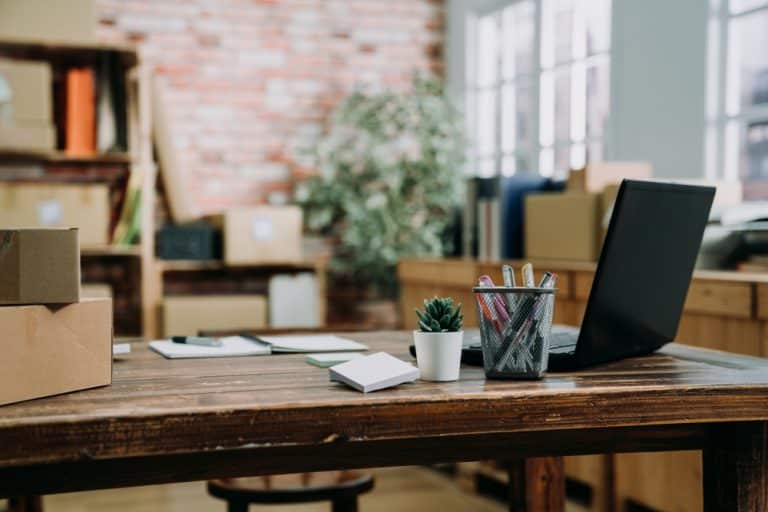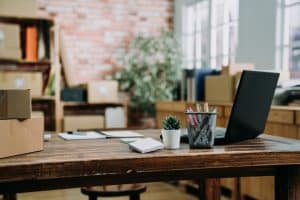 Now that your start-up is growing, it's time to consider establishing an office. Are you excited? Feeling nervous? It's only natural. I hope your business flourishes and expands as a result of this important step.
Setting up your first office can be a daunting task. There are a lot of things to consider, from the layout of the space to the type of furniture you'll need. However, with a little planning, you can create an office that's both functional and stylish.
Start by thinking about how you'll use the space. If you're mainly working at a desk, make sure there's plenty of room for a comfortable chair and enough surface area to spread out your work.
If you're planning on meeting with clients or customers in your office, you'll need a dedicated seating area. Once you have a good idea of how you'll be using the space, you can start planning the layout. Then, it's time to fill your office with the essential furniture and accessories. A desk, chair, and storage units are must-haves, but you'll also want to add some personal touches to make the space feel like your own.
Taking all these factors into account is important before sealing the deal and popping open the champagne. Then put your plans into action by reviewing this guide on setting up your first office space.
Setting up your first office
Starting your own business is an exciting time, but it can also be a bit overwhelming. One of the first decisions you'll need to make is where to set up shop. If you're working from home, you might think that any spare room will do. However, there are a few things you should keep in mind to create an effective home office.
First, consider the amount of space you'll need and try to find a room that can accommodate your needs. It's also important to have good lighting and ventilation, as well as a comfortable chair and desk.
You'll also want to make sure your office is quiet and free from distractions. By taking the time to create a well-organized and comfortable office space, you'll set yourself up for success in your new venture.
Find the right office for your business
Startups often begin in the founder's home, but as the business grows, it becomes necessary to find an office. The search for the perfect office can be daunting, but it's important to find a space that meets the needs of your business. The first step is to determine what type of office you need.
A shared office space may be sufficient for a small team, but if you have a larger staff or need dedicated meeting spaces, you'll need to look for a traditional office rental. Once you know what type of space you need, you can start searching for specific listings. Be sure to consider the location, price, and amenities that are important for your business. With a little bit of research, you can find the perfect office for your startup.
The legal stuff
It is first important to determine whether or not you can commit to something. You may want to speak to partners or other small businesses that have recently moved to the new location. The next step is to hire a commercial property agent to assist you in setting up your office once you decide it is feasible and productive for your company.
Having a professional adviser will help you make the right decisions for your business at every step because they have a deep understanding of the market. You should view as many properties as you can, asking the landlords as many questions as you can.
You can find out what the building is like by talking to previous or existing tenants. As a tenant, you should discuss your lease terms with the property agent and make sure they are suitable for you.
Calculate the costs
Your monthly outgoings will increase if you rent a new office. In addition to rent rates, heating, lighting, insurance, business rates, cleaning, and internet connections, you must also consider other costs. Serviced offices are a popular choice among small businesses. Internet and telephone usage are usually charged separately, along with the above outgoings. You should know what costs are included in the rent you are paying and what additional overheads you will have to pay.
Serviced offices offer the benefit of being able to take out short-term contracts, allowing you to reassess the business each month and be flexible about its future direction.
Location, location, location
After you've determined you want an office space and the kind of office you want, what are your options for where it should be? Due to the fact that other employers in the area are likely to compete with you, you may have to make some concessions here. A central location with easy access to transportation is ideal.
If your business requires skilled labour, consider stationing yourself near one. Choosing the right size for your office really depends on how much your workforce will grow and how much extra space you will need. Nevertheless, if your lease is short-term, try to find a space that fits your current workforce and can accommodate just a few more workstations. Moving offices at short notice is always possible if you need to.
Getting connected
Team members can't work without a good phone and internet connection, so fix it as soon as possible. Contact providers to find out what they can offer you about internet deals for businesses!
The cost of phone systems today is much lower than it was ten years ago as well. Some deals may even allow you to forward calls to your mobile phone, which is much more convenient in 2022. You need to decide whether to go Apple or PC – if you're not sure, PC is the general rule of thumb for new start-ups, but you should discuss this with your staff.
Depending on the location, flexible office space can cost anywhere between £150 and £1500 per person, according to Instant Offices' research. London was unsurprisingly the most expensive city to rent flexible office space, costing an astronomical £650-1,500 per person. Liverpool was the cheapest city on the list, costing just £150-£300 per person.
Although we aren't suggesting you move your business to Liverpool, how can you find the best space solution for your growing business at the best price?
Choosing a coworking office space for your business can be cost-effective as mentioned above. So, don't limit yourself to traditional leasing. If you pay per person, you will only pay for the space you need. It might not make sense to lease a fixed space as you grow your business. You should not sign a long lease in a small space if, according to your forecasts, your business will require more staff shortly.
Furthermore, we are not suggesting you lease a bigger (and more expensive!) office space that you will eventually outgrow.
Instead, thoroughly research your options and select the right one for your business and employees.
Here are the main reasons why you should seriously consider setting up in a coworking office environment:
This space is filled with small businesses, start-ups, entrepreneurs, and freelancers – these spaces offer a cost-effective option for growing companies just like yours.
You pay per person, usually on a short-term contract, sometimes even month-rolling and this style of working can bring with it a whole host of added benefits. You can receive free tea and coffee, milk, Wi-Fi, there's no need to pay energy bills, no need to purchase further equipment such as chairs and tables. Some coworking spaces even offer tenants free printing and meeting room facilities, so shop around!
There are many coworking spaces that enable its tenants to purchase either 'drop in' day passes or resident desks – this way your employees get their own desk to call home.
With a coworking space, your daily environment changes – you can sit wherever you want and interact with new faces every day. The coworking organisation usually holds networking events and other opportunities to meet new businesses, which, let's face it, can lend a hand in the infancy stages of your business – the more people are aware of you, the better
You are going to need to negotiate
Being mindful of costs at every turn is an integral part of running a small business. Getting a good deal could mean the difference between substantial investment in other areas of your business, expanding your savings or wasting money on space you don't need or want.
Every penny counts, so drive a hard bargain. Since the adage goes, 'if you don't ask, you won't get,' the worst they can say is 'no.'''
The Workplace Company has offered up the three following, highly useful, tips:
Most landlords offer an initial rent-free period to cover office refurbishment costs. It's worth researching this to see how long you can get this period extended for.
According to The Workplace Company, most UK office leases are five or 10-year terms. If this isn't suitable for you, they suggest negotiating a break clause.
Don't forget to negotiate the rent price. Conducting a little bit of research to find out the pricing in similar office spaces can help give you the leverage necessary to bump the landlord down on rental pricing.
Get the decorators in
Your legal paperwork is signed, you have a new address, and everybody is connected. You must stick strictly to your budget when filling the space. Your staff and visiting clients should have access to a good kitchen and bathroom. Water dispensers, kettles, refrigerators, and sinks are all essentials. Additionally, there are printers, stationery cabinets, and photocopiers to be brought in. Don't be shy about purchasing enough chairs, desks, and meeting space. As your business starts to become successful, now is a good time to inject some personality into it. Build an office that reflects the boldness of your organisation, from the branding to the plants and the colourful decorations.
Your confidence in making this big move and a clear view of what you need to do next should give you the confidence to make this big move. Make sure you speak with as many professionals as possible. When it comes to getting advice, it is always helpful to speak with people who have already gone through it. The time and commitment you put into this move will pay off in the long run if you consider how much this move will help shape the company's future.
Just before you sign the contract
As with any big deal, it is important to read all the small print. Having someone who understands legal jargon can help put your mind at ease that your property contract isn't hiding anything untoward from you.
Additionally, you should consider talking to current tenants – without the landlord present. In this exercise, you can gain insight into the landlord themselves – do they fix issues on time? How helpful are they? Do the communal areas of the coworking space you're interested in keep their cleanliness? Does the facility monitor its users?
Make a list of all the questions you want to ask the tenants, this way you won't miss any of your deal breaker questions!
Are you ready to start looking for your first office space? Business growth can be an exciting time, but you should not make hasty decisions – research other office spaces' prices and included facilities before viewing office spaces. If you are prepared for your viewing, you will be better equipped to negotiate a fantastic deal on the office space you need and want to support your business growth.
Keep in mind that a poor office environment that doesn't meet your company's needs – both functionally and aesthetically – makes it near impossible to retain employees. According to the Fellowes Workplace Wellness Trend Report, 87% of workers surveyed would rather have their current employer offer them healthier workspace benefits.
We could help you to grow
If you are considering using alterative finance to pay for your office space upgrades, you should get into contact with a member of our expert team today!
We are a broker, not a Lender. We do not charge you a fee for using our services. We receive a commission from the lender we successfully introduce you to.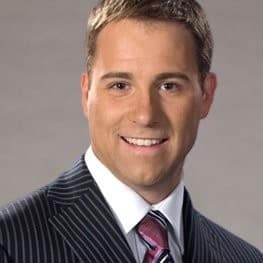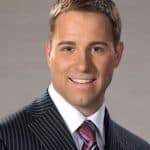 Seasoned professional with a strong passion for the world of business finance. With over twenty years of dedicated experience in the field, my journey into the world of business finance began with a relentless curiosity for understanding the intricate workings of financial systems.