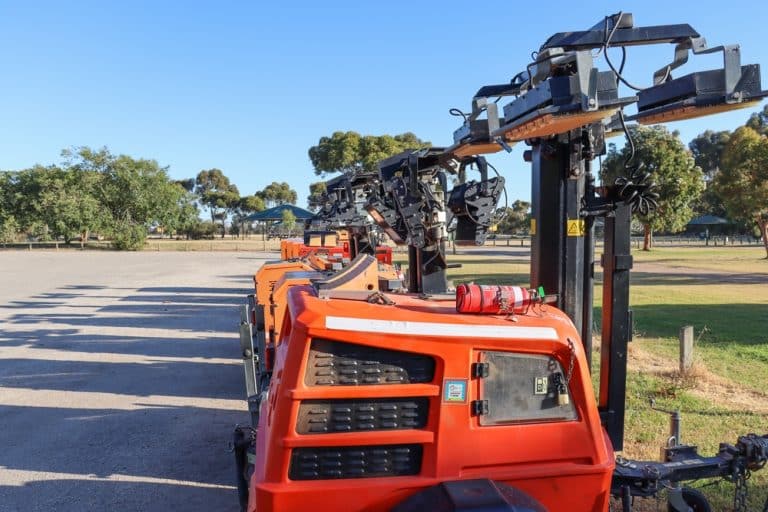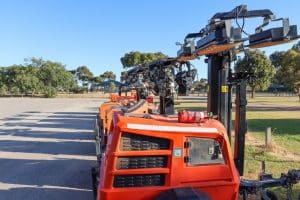 The events hire industry covers a wide range of services, from furniture and equipment hire to catering and entertainment. In the UK, the industry is worth an estimated £2.5 billion per year, and it employs over 500,000 people. Events hire companies provide an important service to both businesses and individuals, helping to make special occasions run smoothly.
In recent years, the industry has been growing steadily, as more and more people recognise the value of professional event planning. With the UK economy showing signs of improvement, the events hire industry is poised for further growth in the coming years.
The event hire industry provides equipment for corporate events, weddings, parties, festivals, sports events, and other functions. If you have ever dreamed of owning your very own event hire business venture, this guide should help you to understand the essentials for starting up and successfully running it.
Research your target market
The importance of researching your target market cannot be understated when beginning a new small business venture.
Estimating demand
You will have to consider a variety of factors when deciding whether to hire event equipment in your area. The nature and size of the local population will greatly influence the number of potential trade and private customers. The types of customers you can expect to attract will depend on the type of service you specialise in (for example, audio-visual equipment).
As well as the overall economy, demand is also affected by the state of the local economy. You may need to conduct some primary market research by talking to prospective customers in your local area to estimate demand.
Businesses and organisations
Think about what types of businesses and organisations would benefit from your services. School systems, local governments, clubs, charitable organisations or churches may host shows, conferences, exhibitions, or fetes. During the summer, pubs and garden centres may have promotional or family events. Traders and large retailers might need exhibition equipment when they attend trade shows. How many of these types of businesses and organisations there are in your area will determine the potential demand. Considering the number of potential customers in the area is a good idea before investing in expensive equipment.
To get a sense of what's out there, check out Yell.com, other online directories, and local print directories. The majority of the equipment that larger firms and local authorities require may be owned by them. Some small businesses may be a better source of trade – hiring instead of spending lots of money on items that aren't used very often makes more sense to many.
Over 50% of all business events are conferences and meetings, while 25% are exhibitions and trade fairs. Incentives, festivals, cultural events, corporate hospitality, and outdoor activities make up the remainder of the event category.
Domestic customers
Local population size and nature will determine domestic demand. Large parties and other events involving entertainment equipment are more likely to be hosted by wealthy homeowners (indoors and outdoors). As well as the nature and density of local housing, the number of primary schools nearby should give you an indication of the demand for children's bouncy castles.
Other factors
During the summer months, there will be more outdoor events such as shows, fetes, and concerts, which will increase demand for event rental services. During the summer, weddings are most popular around Easter, and barbecues, patio heaters, bouncy castles, and other outdoor party items will also be in high demand.
In summer, bad weather may cause a decline in demand for a wide range of items – large outdoor events and shows may be cancelled and people may decide not to hold garden parties and barbecues. Whenever there is a large sporting event (such as an international football or rugby tournament), pubs and clubs may demand large screen TVs. The Christmas party season may also increase the demand for PA systems, lighting, etc.
The majority of events, apart from public exhibitions and indoor events, are seasonal. Most trade exhibitions are held in March and April, with the highest number (about 20 percent) held in February to June and September to November. December, on the other hand, is not considered a good month for events, with only about 3% held there. From April to September, outdoor events are held.
Check out the competition
The level of competition your business will face depends on how much demand there is locally. In order to hire items, people will most likely prefer to hire from local businesses rather than traveling further. The hire shops can range from independent companies to national and regional chains.
Take note of the number of businesses in your area that already offer event hire services. Compare the services offered by each of these competitors to determine:
The type of equipment they offer, such as indoors or outdoors
How many items they have in stock
Is there a delivery service available?
The type of equipment they offer for sale (new or used)
How much they charge
Trade associations they belong to
If they are part of a quality standards scheme
If they specialise in anything, such as catering equipment
What their opening hours are
Their staff's knowledge and helpfulness
Modernity and smartness of the premises and fittings
You should carefully consider how your new business would compete with existing businesses.
Establish your customer profile
Based on your location and the items you hire, your business might serve a variety of customers. Local governments and schools as well as private households, local businesses, sports teams, charities, and local government authorities can be potential customers. Generally, your customers will be from your local area, but if you offer unusual items or specialist services, you may attract customers from further afield. The repair and servicing of equipment can also be a good source of income for you.
Special offers and discounts
Trade customers will likely receive a discount from your list price as a matter of course. Depending on your pricing policy and local competition, the amount of discount will vary.
A number of businesses also offer discounts to their employees, regular customers, their families, and friends. Groups such as pensioners or charities could be offered a reduced rate. Consider your competition for ideas and monitor any special offers you make carefully to ensure that they are effective. This type of promotion may increase your business, but it will also reduce your profit margin.
Your target customers
You need to consider who your customers will be before you can estimate your business's demand. People tend to prefer the convenience of local outlets, which is why many are likely to be nearby. You may want to attract customers from further afield if you offer a service that includes delivery, set up, and collection of larger items like bouncy castles and marquees. Your delivery distance and whether you intend to charge an additional fee for this service should be considered. Delivery of larger items outside of your local area may be possible with the help of a courier if they do not require any specialist skills.
Different types of customer
There are several types of potential customers, including:
Trade customers
Commercial or voluntary organisations
Schools and colleges
Local authorities
Private householders
The types of customers you attract will depend on the range of items you offer, since these groups will need very different types of equipment. Among the trade customers are local firms that would like to provide corporate hospitality at sporting events, pubs that would like to hire entertainment equipment for a talent show, large screen televisions to show sporting events, or bouncy castles during bank holidays. For example, if an organisation is putting on an exhibition or a show, it may need equipment such as portable toilets, marquees, trestle tables and so on. For a birthday party, for instance, or a wedding reception, members of the public may wish to hire a large barbecue or other catering equipment.
Buying and storing a wide range of equipment is necessary for satisfying all these different types of customers. The event hire market is very fragmented, so most businesses decide to focus on a particular segment. Some firms supply audio-visual equipment for entertainment events or conferences, for example. There are also companies that supply bar and catering equipment.
For outdoor events, tables and seating, marquees, staging and portable toilets may be stocked if there is enough space. If you are planning to specialise in a specific area of the market, consider the extent of your expertise and the resources available to you and the areas in which you are interested and skilled. Would you consider working with other hire businesses that offer different types of equipment to reach a wider audience?
If necessary, you can hire equipment from other companies if the customer needs it. The staging and catwalk that you normally supply with your lighting and sound system might be of value in some circumstances – for example, if a customer wishes to organise a fashion show.
Why will people choose your business
When customers are looking for a business to patronize, they are often bombarded with choices. So, what makes one business stand out from the others? There are many factors that can influence a customer's decision, but at the end of the day, it often comes down to two things: price and quality. Of course, businesses need to be able to offer both of these things in order to be successful. However, there is often a trade-off between the two. A business that offers low prices may not be able to provide the same level of quality as a more expensive competitor. Similarly, a business that focuses on quality may not be able to compete on price. As a result, businesses need to find the right balance in order to attract and retain customers.
By offering competitive prices and high-quality products or services, businesses can set themselves apart from the competition and attract customers who are looking for value. In today's economy, consumers are more mindful of their spending than ever before. They want to be sure that they are getting the most for their money. By offering a good mix of price and quality, businesses can show customers that they are providing real value. This is why focusing on both price and quality is essential for any business that wants to be successful in today's market.
Attracting customers
Having a sufficient number of customers is key to the success of your business. If you want to make your business more appealing to new customers and to encourage existing ones to return, there are certain things you can do.
The right equipment
In order to make sure that you can provide your customers with what they want, you need to be able to supply the items they need. Many people will simply try another store if they cannot find the items they need in stock.
Your business is likely to come from a range of core equipment that is commonly hired, whether you have decided to specialise to target a particular niche market or not. For example, sound systems, lighting and display screens can be used for indoor events, while marquees, inflatables and portable toilets can be used for outdoor events. Keep enough on hand so that demand can be met.
The range of items you can hold in stock beyond such core items depends on your financial resources and the available space. You can provide most customers with what they want if you have a reasonably wide selection, but don't try to stock everything – there is no point investing money in equipment that is rarely used. Consider hiring in specialist items when needed, and rehiring them to a customer if the need arises.
The most popular items on the market are staging and structures, portable buildings, and sanitation, which account for 50 to 60 percent of the market. Audio-visual equipment, power generation equipment, climate control equipment, and interiors are other items that are very commonly rented. A growing number of organisers require access solutions for portable access, traffic control, security, signage, and crowd control to ensure compliance with safety regulations.
Price and convenience
The cheapest rates are often what people look for when hiring. It may be difficult to compete with the large chain stores' prices, but you should at least make sure that yours are broadly competitive with those of your neighbors.
Convenience is also a major factor that influences potential customers. It is important to find a location that is both convenient for your customers and advertising for passers-by. The location should be close to a main road. It would be beneficial if there was adequate parking. It may be more cost-effective to locate an enterprise park out of town than in the city center, since city center locations are usually expensive. Offering delivery and collection services, for example, can make things more convenient for your customers, even if you cannot choose or afford an ideal location. The customer may need assistance setting up large items like marquees and inflatables.
Standards of service
Providing high-quality equipment and excellent service will help you attract and retain customers. People's opinion of your business will be greatly enhanced by friendly, helpful advice from knowledgeable staff. As mentioned earlier, you may also have customers who need help setting up audio-visual equipment hired for events such as conferences or shows. You can make a big impact on people's perceptions of your company by providing them with help and advice in these situations.
Maintain a neat and well-organised hire shop and ensure that returned items are serviced and checked efficiently. Maintain clean, well-maintained, and attractive display equipment and equipment of good quality. If you focus on these aspects, you'll be more likely to attract and retain customers.
It will help inspire confidence in your business if you join a trade association quality scheme. SafeHire is an industry-recognised safety and quality accreditation scheme operated by Hire Association Europe. Throughout the hire industry, it promotes high quality safety procedures and professional standards. The Hire Association Europe (HAE) will require Safehire certification by 1 January 2018. For more information, please visit the HAE website.
Quality of equipment offered
It is important to remember that goods supplied for hire must meet set safety standards. Various types of equipment are available within these standards, ranging in quality, cost, and specification. The quality and maintenance of the equipment the customer is renting will be important to them. It makes sense to buy sturdy items as items that are hired out are likely to be subject to a lot of wear and tear. Ensure all equipment that leaves the shop is safe and suitable for its intended use by implementing a rigorous inspection and servicing system.
Specialising in a particular sector
It may be a good idea for your business to specialise in some way. Depending on your market research, this might be to meet a particular need, or it could be for practical reasons – limited space might force you to focus on audio-visual equipment instead of furniture or outdoor items. It can also be a good way to differentiate your business from others in the area if you specialise in some way. Your business could focus on a specific market segment, such as weddings, corporate hospitality, or festivals.
You could also keep some specialty items in stock, in addition to commonly used items. Stages and structures, portable buildings, and sanitation are the most commonly rented items. After audio-visual equipment, power generation and climate control equipment, and crowd control and access control items, audio-visual equipment is the next most frequently hired item.
The demand for a specialty should be considered before deciding whether to specialise. Consider whether the extra business brought in will justify the investment of equipment that is seldom, if ever, used, so that you do not overspend on equipment that is seldom, if ever, used.
Consider specialising in these areas:
Audio-visual equipment
For shows, meetings, conferences, and parties, audio-visual equipment hire is an important part of the event hire market. In addition to projectors, televisions, and video systems, big screens, lecterns, and PA systems, specialist lighting is commonly used in conferences.
Bar and catering equipment
In general, these are used for weddings, large parties, hospitality events, and catering at large gatherings. Items commonly rented include ice-making machines, ice-making machines, glassware, glass washers, and large charcoal or gas barbecues.
Indoor and outdoor furniture
Large events often require dining furniture, outdoor seating, and trestle tables. In addition to office furniture and staging, some hire firms offer catwalks and staging.
Marquees
Weddings, festivals, corporate hospitality, and exhibitions are all common occasions when marquees are rented. In addition to interior linings and decoration, flooring and carpeting, dance floors, lighting and sound insulation can also be included. It is sometimes necessary to install heating and air conditioning systems as well. As part of the hire agreement, the marquee is set up by skilled and time-consuming workers.
Inflatables
The bouncy castle and large inflatable slide are popular children's attractions at all types of events, such as local fetes, large carnivals, sports events, and agricultural shows. During the summer months or over bank holiday weekends, pubs, garden centres, and caravan sites may hire them. Members of the public may hire smaller bouncy castles and inflatables for their child's party in the garden.
Portable toilets
Portable toilets are a must-have for any event where there will be large numbers of people in attendance. From weddings to festivals, fairs to sporting events, portable toilets ensure that everyone has a place to go when they need to. Portable toilet hire companies provide a wide range of options to suit every need, from basic units with just a toilet and sink to deluxe units with showers, air conditioning, and more.
There are also units available for people with disabilities. When choosing a portable toilet hire company, it is important to consider the size of the event, the location, and the type of facilities that will be required. With so many options available, there is sure to be a portable toilet that is perfect for any event.

Sales, repairs and servicing
Additionally, some rental businesses offer new and ex-hire items for sale. If your customers own their own equipment, you might be able to repair or service it.
Providing this service to customers will not require much additional capital investment since you may already have a workshop for checking and servicing your own equipment. In addition to registering with your environmental regulator as an upper tier waste carrier (or equivalent in Scotland) if you offer a disposal service for other people's items, you should also register as an upper tier waste carrier.
Pricing policy
Make sure your pricing policy covers your costs, overheads and drawings when deciding on your pricing policy.
Hire charges
Typically, equipment is rented for a day, a week or a weekend. The customer may be willing to negotiate a reduced rate for long-term hire. As equipment gets larger, more complex, and costs more, the charge increases. The cost of hiring an amplifier, video projector, and screen for a conference, for example, would typically be higher than that of renting a barbecue. Hire charges should also consider the cost of setting up the hired equipment for the customer. It's important to check what your competitors are charging to determine how much you should charge. The items your customers can easily hire elsewhere won't be worth much over the odds to your customers.
Ensure that the hire rate you charge covers the initial cost of each item, as well as any repairs, maintenance, and transport. Regularly hired items earn money continuously. If you want to keep such items in stock, you will have to charge a higher rate if they spend more time in storage than being used.
For your customers to determine which option is the most cost-effective, you might like to provide them with the Hire Association Europe's 'hire versus buy' online calculator.
Quality standards
Your business will be able to demonstrate its high level of quality and safety by joining an accreditation scheme. HAE members can join the SafeHire scheme (and gaining Safehire certification will be a requirement of membership from 1 January 2018). Unannounced test hires and a site assessment will be part of this process. As a member of the scheme, successful applicants receive a certification plaque and can advertise their status. It is also possible to opt into the CHAS (Contractors Health and Safety Assessment Scheme) database for an additional fee. A CHAS Accredited company is listed if it opts in.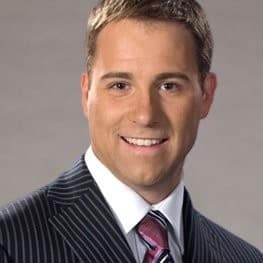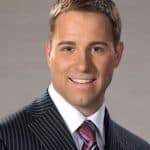 Seasoned professional with a strong passion for the world of business finance. With over twenty years of dedicated experience in the field, my journey into the world of business finance began with a relentless curiosity for understanding the intricate workings of financial systems.