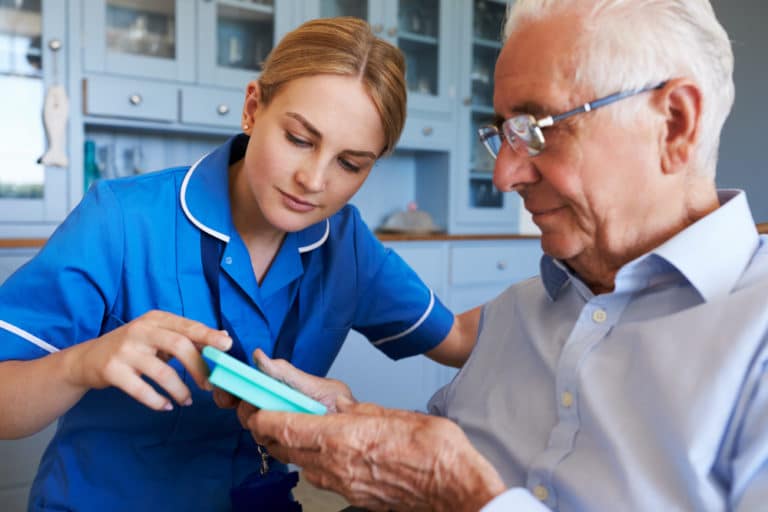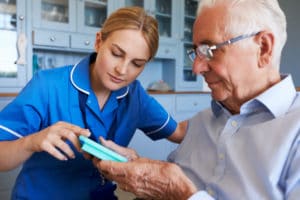 Waiting on late paying NHS health and social domiciliary care contracts? Don't worry, invoice finance could potentially bridge the gap for the healthcare sector. The private care sector is booming as the Government opens up contracts to independent suppliers. However, there is a problem. 
The public sector can be notoriously late to pay which means many of their suppliers will find themselves waiting for a paycheque. If you're one of them, and in the healthcare sector you might want to look at invoice finance.
What is Invoice Factoring for the Healthcare

 Sector?
Invoice finance for the healthcare sector can deliver great beneficial results for any care businesses.  The healthcare sector is known for late payments, most are frequently having to wait 60 days or more for payments from a local authority to settle their outstanding invoices. Asset based finance can relieve pressure on your cash flow and alleviate problems by releasing tied up cash in your sales ledger. This will allow you to pay your staff's wages, purchase equipment, buy much needed medical supplies and most importantly ensure the patients under your care are looked after.
Late payment is a growing problem for SMEs of all kinds, but it seems to be a particularly severe issue in the public sector. Recent research from the Federation of Small Business found that 90% of public sector suppliers are hit by late payments. Even when they are not, payment terms can be lengthy – often moving beyond 30 and 60 days. This is creating an enormous problem in the public sector supply chain which can put the future of some of the Government's key contractors at risk.
The FSB is calling for the Government to levy penalties against those departments which pay their suppliers late. Labour has also announced plans to force the public sector to pay its suppliers on time. Even so, you can forgive suppliers for feeling sceptical about waiting on the Government to change its ways.
How does Invoice Finance for the Healthcare and Care Sectors help?
Invoice Finance or Invoice Factoring as sometimes it is referred is alternative finance product to overcome a short-term funding gap. It allows cash to be released from unpaid invoices within 24 hours. The Healthcare industry can struggle with cash flow issues due to outstanding invoices with net terms between 30 to 120 days. Depending on your organisation's credit history, it is easy arrange compared to conventional sources of capital which can be hard to access.
Banks have become increasingly reluctant to lend to all organisations other than those with an impeccable credit rating. Invoice finance for the health and care sectors, meanwhile, can offer an alternative. This is not a loan, in the strictest sense, which means the provider will not be as worried about your credit score. They simply allow you to unlock the capital tied up in your debt ledger.
You will be, in effect, selling them your invoice. They will advance you a percentage of that invoice immediately before taking on responsibility for your sales ledger. They will manage payments and chase late payers. Once they have paid up, they will return the outstanding amount to you minus their fees.
This has an obvious benefit of unblocking obstructions in your payment chain. The majority of the money owed to you, from all your clients, can be paid immediately into your account allowing you to meet you own financial liabilities. Invoice Finance for the healthcare sector is a perfect fit for any directors in the case industry.
Will Invoice Factoring for the Healthcare and Care Sector help with cashflow?
Invoices your  ledger is released within 24 hours, this will allow you can meet operating costs.
Credit control of your sales ledger can be outsources within an Invoice Factoring agreement. This will release time spent to grow your business.
If you would like to maintain control of your sales ledger, Invoice Discounting will be a preferred option for you.
No personal guarantees are needed as the security will come from your ledger. This will reduce the risk of a charge being placed over your home.
Bank borrowing requires personal guarantee for up to 100% of the overdraft and a requirement to take a charge over your house.
The Invoice Finance healthcare facility will grow inline with your business.  There is no need to renegotiate your deal for higher funding amount.
Bad debt protection can be offered this is a type of credit insurance which you can add onto your facility providing you with peace of mind. This will ensure you get paid regardless if your client don't pay your or enter insolvency.
Domiciliary Healthcare Funding
We know the domiciliary healthcare sector is complex and each business has very different needs. As a result, we work closely with you to understand your business model and your needs to make the financing process as painless as possible and place you with a factoring company which understands you. A secure credit facility will allow you to fulfil contracts, perform your caring duties and invest in the tech and equipment required to provide the best service possible.
The amount of invoice finance available to your domiciliary care business will typically be stated as a percentage of your outstanding debtor book or sales ledger, but may be constrained by specific terms such as limiting exposure to a single large customer, usually the local authority or a NHS Trust.
Is Invoice Finance worth the money?
Although this will come at a cost – one which will vary from provider to provider – this may save you money at several different points. A poor cashflow can cost a business in a number of ways. It may leave you vulnerable to late payment fees, make suppliers reluctant to work with you and harm your credit rating increasing the cost at which you can access finance. In the most serious of cases, the future of your business may even come into doubt if you find yourself unable to cover your financial liabilities. Indeed, around a fifth of corporate insolvencies are caused by late payments according to research from insolvency and restructuring trade body R3. Healthcare is at high risk due to it being dependent on people delivering the service. 
An Invoice Funding company can also save money on your administration. It's easy to overlook the administrative cost of chasing invoice. All that time chasing money which should already be in your account costs money and sucks time away from other, more lucrative, jobs.
Because they take on your sales ledger, they remove much of that burden from your shoulders. It saves on administration costs and frees you and your staff to concentrate on other areas. It minimises distractions and reduces the stress of waiting to be paid.
Research suggests that waiting for late payments is causing damage to the mental health of small businesses. Half of small business owners had been teetering on the brink of liquidation because of late payers. 52% blamed late payers for a range of mental health issues including anxiety, panic attacks and depression. 
Using an invoice finance firm who specialise in the healthcare sector can feel frustrating because this is a cost you're incurring because your clients are unreliable at making payments. Unfortunately, with the UK's culture of late payment showing no signs of improving. The government appears reluctant to act which means SMEs are having to make their own arrangements. Invoice finance is just one of a number of options, but it can ease the pressure many health companies feel when waiting for contracts to be paid and help you to sleep much more soundly at night.
How much does Invoice Factoring cost?
When it comes to factoring, there are two charges to consider.
Discount charge — a percentage of the invoice taken by the factoring company as payment. It's a combination of base interest rate plus commision.
So, with a discount rate of 3%, you can expect to see £19,400 in your bank account when the payment is made by the customer. The factoring company takes £600 for its troubles.
Service charge — a monthly administration fee charged by some providers, calculated as a percentage of annual turnover.
Get an Invoice Factoring Quotation for your Health Care Business.
Invoice Funding are one of the UK's leading Invoice Factoring brokers. Since we have started in 2010 we have sourced Invoice Finance & Factoring for the healthcare sector. Funding has been secured for over 200 healthcare industry sector businesses. This has ensured that that are able to maintain constant cashflow for their business.
If your healthcare sector business feels that an Invoice Factoring Finance facility can support the business, please feel free to complete the online enquiry form
F.A.Q's
Can Invoice Factoring help my care business
Yes Invoice Factoring can assist any healthcare business with cashflow funding. It will advance cash against your unpaid invoices.
Can you assist if we use a system such as CM 2000 Care System
Yes the CM 2000 System is more water tight than the traditional time sheets used by carers.
Do you fund all Domiciliary Care businesses?
We are happy to fund any business but we only fund contracted work e.g. Council and NHS contracts. We do not fund private service users.