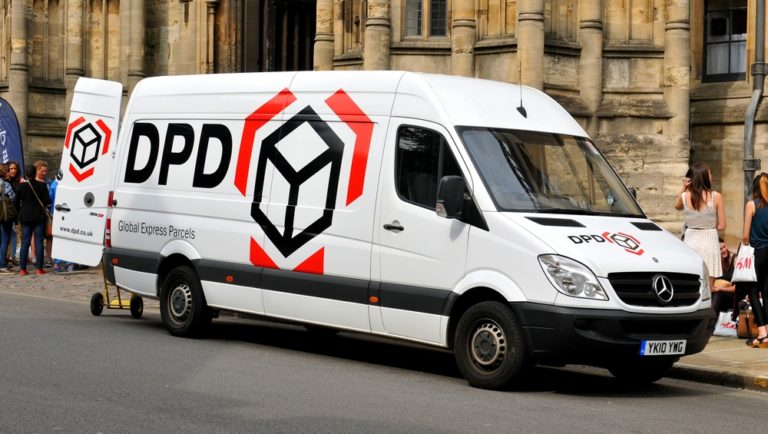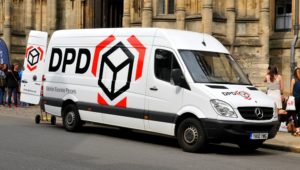 Invoice Funding for Couriers is a way of funding your sale ledger without waiting for your clients to settle their invoices with you
We help a range of transport businesses including couriers, hauliers and distributors to take control of their cash flow needs with Invoice Factoring, without needing to put their vehicles up as collateral.
 Invoice factoring and discounting offer an alternative to traditional bank lending. They may be a good option if you have a steady customer base, the majority of whom pay on time and in full. 
Cash flow in the haulage and transport industry can be difficult, with rising fuel prices and high operational costs. This can cause serious issues for a transport company when it wants to expand by acquiring new vehicles or pitching for new business. Invoice finance can help your courier / transport / haulage business by enhancing capital enabling you to pay employees and providers without the added concern about consumers paying late.
As a leading commercial lender for the courier and someday delivery network we specialise in sourcing and structuring suitable and cost effective invoice finance facilities for the transport industry. We can find you a new facility or review your existing invoice factoring or discounting agreement with your current lender.
What is Invoice Finance for Couriers?
This is a type of finance that supplies financing against the debtor book of a company. Invoice financing is normally an umbrella terms for the particular products that give this kind of finance. These products drop under two main groups which are invoice factoring, also described as factoring, and invoice discounting. There are several different products on the market but typically they will be a type of invoice discounting or factoring.
Invoice financing is simply a way to release the cash that's tied up in your business with unpaid invoices. Instead of waiting for your customers to pay, 30, 60, 90 or 120 days. The Business can borrow against the money you're owed from your clients. Invoice Factoring and Invoice Discounting are type's of invoice financing. Not only do you get the outstanding money you're owed without waiting, the invoice factoring company we chase up your invoices for you as part of the service. This will save the business a cost of employing your own accounts department to do the job.
The features of Funding your Invoices
This is a flexible working capital that will expand as your business expands
For companies that meet the fundamental standards it can be much more freely available compared to a traditional bank account overdraft. 
Invoice finance could be divulged or confidential
It can offer outsourced credit control as part of the solution
By adding bad personal debt protection or credit insurance coverage it could protect your business against bad debts
More cost effective and flexible compared to an overdraft.
Courier and Logistics Business Invoice Factoring
Knowing which Invoice Funding lenders are specialists for the courier or logistics industry can be as difficult as gaining the finances themselves. Invoice funding is an expert at finding the right invoice financial solution for companies in the courier or logistics industry.
We understand that the wrong lenders can impact against the cash available for your business. As we are specialised invoice factoring brokers, we can make sure you to speak to lenders who understand your courier finance needs, so why not talk to us today
How much does it cost?
Example say your business turnover £350,00 per year.
Service Fee= £350,000 x 1.65% = £5775
BDP= £350,000 X 0.7% = £2450
£350,000 – £8225 = £341,775
£341,775 x 80% = £273,420 x 4.5%/ 365 x 45 = £1516
Set Up Fee: £265
Total Cost = £10,006 per year without disbursements
Find out more about Invoice Factoring for Couriers
Invoice Funding are a leading Invoice Factoring broker for the Courier Industry. We have sourced funding for over 200 courier companies since we started trading back in 2010.
Should your transport business would like to know more about invoice funding for couriers, the process is really quick, easy and simple. Simply complete the online enquiry on our website. Once it has been received an invoice funding for couriers specialist will be in contact
FAQ's
Should your courier company use factoring?
Your company should use invoice factoring when you routinely have a lot of invoices outstanding and your cash flow is suffering because of it.
Is Invoice Factoring a Business Loan?
Invoice factoring is not a business loan but a type of alternative finance which requires that a company has good paying customers and have outstanding invoices.
Is factoring invoices a good idea?
Invoice factoring works well for business owners that need money quickly, have reliable customers that have a history of paying invoices on time, and can afford the fees that come with selling invoices to a third party.
Does Invoice Factoring require security?
No invoice Factoring does not require security, your home or business premises will be safe should anything go wrong. Lenders may ask for a personal guarantee to be in place.