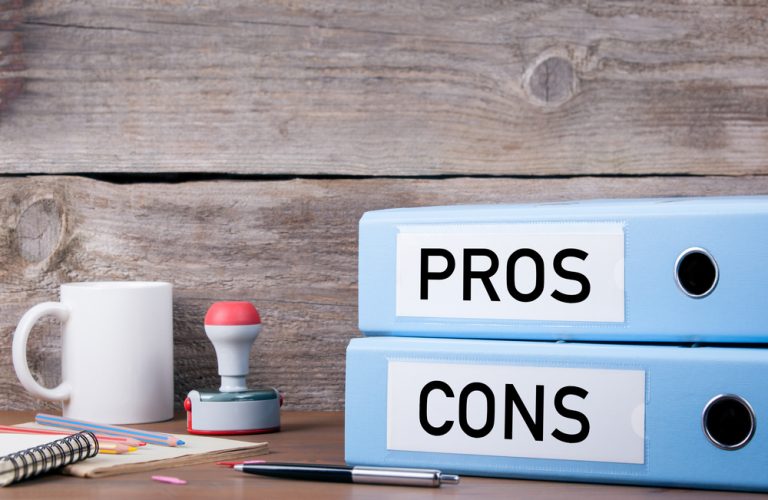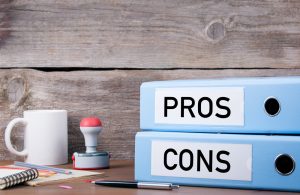 Waiting around for customers to pay off their remaining balances is always annoying, and late payments can hold back a company from achieving success.
Luckily, finance solutions such as Invoice Factoring has a number of pros and cons, but one  major advantage is it helps put a stop to that issue and give business ventures a chance to fill the cashless void.
Throughout this article we will tell you exactly what Invoice Factoring is, what the positive and negative aspects of it are, and how it could potentially help your business. Is it the right type of business finance for your company?
You should know the answer to that question by the end of this article.
What is Invoice Factoring?
This is a form of invoice financing, but it has its own unique elements that make it stand apart from others you may be more aware of. Here, the lender will purchase your unpaid invoices from you and take control of the collection process. You will not need to chase up clients and customers for payments any longer if you utilise this method.
When utilising Invoice Factoring you will receive payment for a percentage of the total outstanding invoice amount upfront. After the full amount has been collected by the factor, they will advance you the difference, minus an agreed fee for their services. The key point to take away here is that your customers will deal with the factoring company when making payment, not you.
Invoice Factoring is normally best suited to businesses that have had outstanding accounts receivable between 60-90 days or longer. It is also highly useful for business ventures that don't want to be burdened with recover outstanding invoice payments themselves and would prefer others to deal with it for them.
What are the positives of Invoice Factoring?
There are numerous pros to utilising Invoice Factoring, here are the key ones to be aware of:
Fast cash injection
If you apply for a traditional high street bank loan these days, you will likely find yourself waiting around for months before being approved. Beyond this point, it can take even longer to be given the funds after you receive your approval status.
On the other hand, Fast Invoice Factoring gives you instant access to cash, as in many cases you can receive funding the same day as applying. This allows you to keep your business running smoothly and functioning as you want it to.
This is a great option if your business is in any of the following situations:
It has short term financing needs
You have an emergency need for cash and cannot afford to wait weeks or months
You no longer want to wait for customers to pay you back
Ongoing cash flow
The unique thing about Invoice Factoring is that it does not need to only be a one-time solution. You have the option of building up a relationship with a factoring company and using them as many times as you need to. Maintaining cash flow will no longer be a problem because you won't have to wait for invoices to be paid before you have money in your bank account every month.
Better chance of being approved
Collateral, credit score, and loan history aren't actually all that important when working out your chances of securing Invoice Factoring. Normally, the factoring company will be generally worried about taking a gander at the payment history of your clients since this shows what sort of hazard they're taking on.
In this way, if your credit score is low or your monetary history incorporates other warnings, Invoice Factoring may still be a great option for you to take.
You can feel free to outsource 
With Invoice Factoring, you are able to put the worry of chasing up late payments into the hands of the factor. This form of outsourcing could be highly beneficial to a small business owner that needs all the time they can get to complete other tasks that will help to take their venture forward.
Avoid bad debts
By using a type of finance known as "non-recourse factoring", the factoring company takes on the responsibility for the debt if it turns bad. This type of funding is more expensive than "recourse factoring" but at least you are not liable for the debt.
No collateral required 
Your customer invoices will be acting as collateral, and therefore you do not have to submit any real estate, equipment, or assets of any other kind. This takes a lot of the pressure off the shoulders of the business owner.
What are the negatives of Invoice Factoring? 
While it is easy to get carried away and submit an application if your business is going through some desperate times, you need to look at both sides of the story. It is time for you to read about the potential negatives attached to Invoice Factoring. Remember, this may not be the right option for every single business.
The cost
There are certainly fees attached to this form of financing, and they can be limiting to certain businesses. Factoring companies normally charge between 1% and 5% of the total invoice amount in service fees. You may think that this is a worthwhile trade-off for the immediate cash boost you'll get.
However, if your business is working on a tight budget, it may not be viable for you to pay the fees attached to Invoice Factoring. In this case, waiting for your customers to pay you may be the better option.
Liabilities
Realise that you might be liable for unpaid invoices. Invoice Factoring organisations don't go about as debt collecting offices, and they undoubtedly will not set aside additional effort to find late paying clients.
On the off chance that you have a resource Invoice Factoring agreement, you'll be liable for paying for those neglected solicitations, or exchanging an alternate invoice of a similar sum to take care of the expense.
Dependency on customers 
While deciding qualification for invoice factoring, the considering organisation will check out your clients' payment history to compute the danger of taking on your solicitations.
In the event that your clients have a propensity for not paying you on schedule, the factoring organisation will expect they will not be paid on time by the same token. Because of this, they'll be less inclined to take on your solicitations since it could be potentially risky.
Lack of control 
Invoice Factoring includes giving over full oversight of your solicitations to another business. Some entrepreneurs don't this way, since they don't need another company approaching their monetary data.
Prior to applying for receipt calculating, you ought to guarantee that you're OK with that business and their monetary practices. If you pick a reputable factoring company, you have a better chance of the cycle going without a hitch.
Raising a credit note
If you have to raise a credit note, the amount you raise will be instantly be taken off your available balance, so if the credit note value is greater than you available balance, you will be in an overdrawn state. To rectify this you will have to wait for clients to pay outstanding invoices or issue new invoices for work done.
Is Invoice Factoring right for my business?
Hopefully you now have a clearer idea of whether or not Invoice Factoring is the right option for your business venture. Not all financing solutions will work for every small business, so please be aware that other funding options are available to you.
Invoice Factoring vs Invoice Financing 
Now that you are fully aware of Invoice Factoring, it is important that you also consider Invoice Financing, which is a similar option.
Here, the lending company will give you a large portion of your unpaid invoices, as previously mentioned, roughly 80%, up front. This will be delivered to you in the form of a loan or credit line.
After your client has paid the invoice, you will make a repayment to the lender, which will total as the amount loaned with added fees and interest. With invoice financing your business will remain responsible for collecting outstanding money owed to you from clients.
Invoice Financing usually works best for business ventures with a need of a fast source of cash, and for those that also feel confident that they can collect the money owed to them by customers. If this does not sound right for your set of circumstances, fear not, as there are other solutions available to you.
Here are a handful of other options you could investigate:
Merchant Cash Advance
Lines of credit
If Invoice Factoring sounds like an ideal solution for you and your business venture, please get in touch with a member of our expert team today or submit an application online.