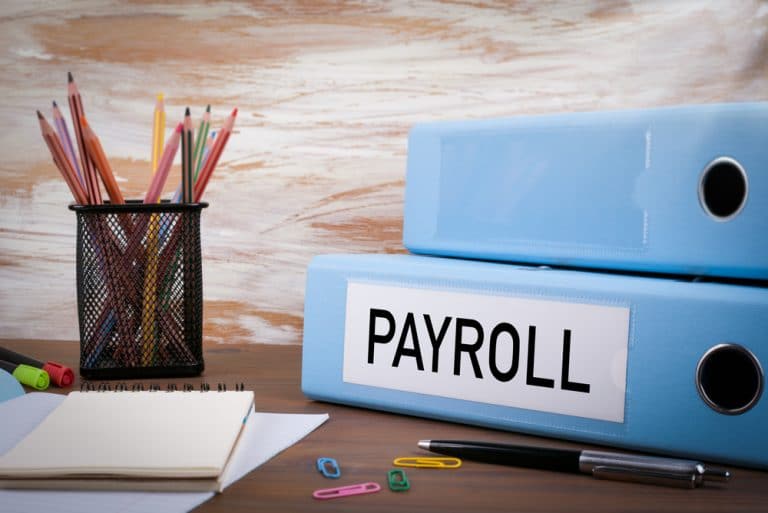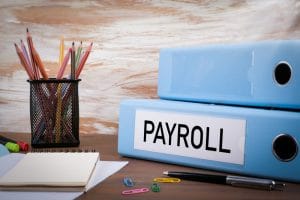 Payroll factoring is a type of finance aimed at businesses who have a demand for working capital to finance their payroll ledger, regardless if their wages run is weekly or monthly
Business owners are always focused on their company's cash flow, especially when it gets close to the time when they need to fund their wages bill. If the money's not there to make payroll, then there can be problems.
The possibility of missing payroll is made even more frustrating by the pile of outstanding invoices sitting on your desk just waiting to add to your cash flow. Those invoices represent the hard work your sales team has done to bring in revenue, but you don't know how to use those invoices to your advantage until they are paid.
If this is a constant dilemma for your business its a good time to introduce you to the concept of payroll factoring.
How does Payroll Factoring work?
Payroll Factoring works by using your outstanding invoices, and turning them into the cash you need to make payroll each and every pay period.
The payroll factoring process means selling control of your accounts receivable, either in part or in full. It works like this:
You provide goods or services to your customers in the normal way.

You invoice your customers for those goods or services.

You "sell" the raised invoices to a payroll factoring company. The company pays you the bulk of the invoiced amount immediately, typically up to 80-90% of the value, after verifying that the invoices are valid.

Your customers pay the factoring company directly. The factoring company chases invoice payment if necessary.

The factoring company pays you the remaining invoice amount – minus their fee – once they've been paid in full.
When should your company use payroll factoring?
You should use payroll factoring when you routinely have a lot of invoices outstanding and your cash flow is suffering because of it.
As an example, say your organisation sells on 30-day payment terms. Most of your debtors will pay within 30 days – some may require chasing, some may not – while others may go over the limit and require more persistent effort on your part.
That 30-day chunk of revenue might represent the bulk of your potential cash flow, but you can't actually use it. Payroll funding for small business allows you to release that cash almost immediately, or at least a large part of it. You could use that money to:
Bridge short-term expenses
Repay a loan
Take advantage of seasonal business opportunities
Or for any reason for which cash flow might otherwise be a constraint
Advantages of payroll factoring
A quick, safe source of cash flow by financing accounts receivable and releasing working capital tied up in unpaid invoices
It can lower time spent on administration and chasing late payments since the factor assumes responsibility for collecting the debt and
take over the management of your credit control
Payroll Factoring amounts can easily expand and contract with your sales ledger.
Factoring is less expensive than turning to equity investors
As experienced debt collectors, factoring companies professional and 'gentle reminders' can improve your customers' and clients' payment times on a long-term basis.
Invoice factoring can provide better cash-flow control where there may be different credit terms across your clients and customers
Disadvantages of payroll factoring
It could affect customer relationships since you must let your customers know a third party is involved with collecting your invoices
The costs are higher than a bank loan, so this type of finance works best for businesses with a high-profit margin that can absorb the costs.
May reduce the scope for additional borrowing
Loss of Control – Handing over responsibility to a third party for accounts receivable means you will have to give up an element of control
How much does payroll factoring cost?
Payroll factoring costs offer a flexible approach to securing finance fast for your business. The typical fees involved, often called the discount rate, are very reasonable, with an industry average that industry average varies between 1.5 – 5 percent of the total value of the factored invoices every month.
Get expert guidance
If you are considering payroll factoring, why not speak to an impartial expert at Invoice Funding about how this form of finance could be of benefit for your business? Feel free to call us in office hours – we're are available on 01246 233108.
We offer a free consultation service which helps small and medium business owners decide on the best way forward.
We'll take the time to understand your needs before making any recommendations, then we can put you in touch with payroll factoring companies that offer the right service for your specific requirements.
We have access to a panel of more than 20 payroll factoring providers. Let us do the hard-work for you! Use our contact form now to find out how much cash you could release from your unpaid customer invoices.