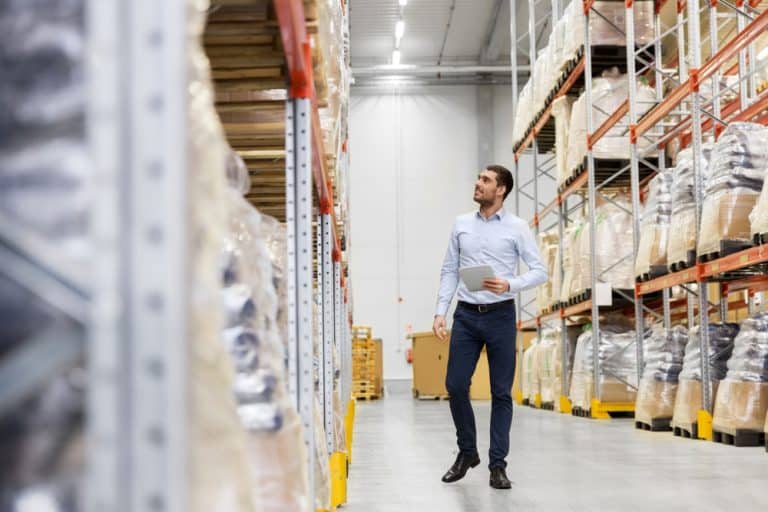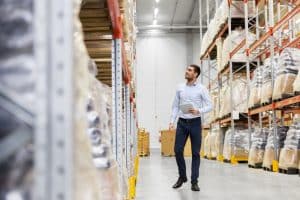 Wholesaler business legal issues can be complex and confusing. In the UK, there are strict laws and regulations governing the sale of goods and services. As a result, it's important to understand the legalities of operating a wholesaler business before starting up. There are a few key things to keep in mind when it comes to legal issues in the UK.
All businesses must be registered with the appropriate authorities. Businesses must comply with all health and safety regulations. Finally, businesses must have adequate insurance coverage.
A business's legal requirements are very much determined by its nature – what it does and how it operates. Following is an overview of some of the areas where your business may need to pay particular attention to regulations.
What licences does a wholesaler need?
Depending on what type of business you intend to start, you will need different licenses. Your local environmental health department will require you to register as a food business if your business deals in food.
You will need an operator's licence if your delivery vehicles weigh more than 3.5 tonnes.
It is necessary to register as a packaging waste producer with the Environment Agency or the equivalent regional regulator if you handle 50 tonnes or more of qualifying packaging materials each year.
You will need a Music Licence from PPL PRS Ltd if you plan to play background music in your premises. On the PPL PRS website, you can pay an annual fee for this.
Wholesale businesses may be required to obtain these licences and registrations, but your particular industry may require others. Before trading, make sure you do your research thoroughly.
Licensing or registration requirements may apply to wholesale businesses of the following types:
Medicinal products and controlled drugs
Alcoholic drinks, where all wholesalers must be registered with HMRC under the Alcohol Wholesalers Registration Scheme
Fireworks and explosives
Firearms and ammunition
Pesticides
Depending on your industry, trade associations may be able to help. On the Trade Association Forum website, you can find a list of trade associations.
Packaging waste regulations
Those wholesalers who handle 50 tonnes or more of qualifying packaging materials and have a turnover of more than £2 million must register with the Environment Agency in England, Natural Resources Wales, the Northern Ireland Environment Agency, or the Scottish Environment Protection Agency (SEPA) in Scotland and recycle packaging waste as necessary.
There are currently a number of compliance schemes available to members. It takes on and fulfils the recycling and recovery obligations that would otherwise fall on the member businesses after a fee is paid and packaging data is provided to the scheme. If you would like more information, you can contact the Environment Agency, Natural Resources Wales, the Northern Ireland Environment Agency, or SEPA.
Alcohol
The only requirement for an alcohol licence is if you aren't selling alcohol to the general public. You must, however, register with HMRC under the Alcohol Wholesalers Registration Scheme that was implemented in 2016. For your business to be accepted, HMRC may visit your premises for a pre-registration visit to ensure it meets these requirements. You must include your unique reference number on your sales invoices starting April 2017 (the date when all alcohol retailers must use only registered wholesalers).
A range of measures were taken to reduce alcohol fraud, including duty stamps for spirits. A duty stamp is required on all spirits that contain 30% or more alcohol by volume and are intended for sale in the UK. Possessing, transporting, or offering unstamped spirits for sale is illegal.
Tobacco products
The only windowless tobacco room that can be entered by legitimate tobacco sellers is required if you have non-tobacco customers. Whenever tobacco products leave the tobacco room, such as in the trolley of a customer or during restocking, they must be covered.
To show that UK duty has been paid on tobacco products, a fiscal mark must be attached to them. Standardised plain packaging requirements apply to tobacco products, including cigarette packs. Hand rolling tobacco and small packs of cigarettes are now prohibited.
Food safety
There is strict food safety legislation that must be followed by all businesses in the food industry. The local authority environmental health department must be notified before you open your business. You can get advice and guidance from your local environmental health officer about how to ensure your operating areas are hygienic and how to comply with the Food Safety Act requirements.
The labeling of food products must also be accurate.
Waste electrical and electronic equipment
It is important for wholesalers who import electrical goods to be aware of the WEEE regulations that came into effect at the beginning of 2007. By limiting the environmental impact of WEEE, the regulations aim to protect the environment. Environmental Agency, Northern Ireland Environment Agency, or SEPA-approved compliance schemes must be joined by importers of electrical or electronic equipment.
Importers will be responsible for recycling and recovering waste appliances under the compliance scheme. Visit Gov.uk for more information.
Waste batteries
A free battery take-back program may be necessary if you distribute portable batteries. Among other things, you could provide bins at your warehouse or depot for customers to dispose of their old batteries. The Waste Support website has more information.
Chemicals regulation
The REACH regulation, which stands for the Registration, Evaluation, Authorisation, and Restriction of Chemicals, may affect businesses that sell or distribute chemicals, along with CLP, which may affect classification labelling and packaging. In the EU, chemicals are regulated by REACH and CLP. On the Health and Safety Executive (HSE) website, you can find out more about REACH and CLP.
Substances that could be used to make explosives
In order to prevent substances that could be used in explosives getting into the wrong hands, there are special regulations in place. There are some substances that can only be obtained and possessed by members of the public who have a licence to obtain and possess them. In addition to regulated substances, there are other substances that may pose a threat.
In addition to sulphuric acid (found in some strong cleaning products), acetone is also a reportable substance. Although not regulated, any product with the 'skull and crossbones' hazard pictogram may be of concern.
Contact the police Anti-terrorist Hotline on 0800 789 321 if you detect any suspicious transactions (or disappearances due to thefts) involving regulated or reportable substances. Transactions can be suspicious for a variety of reasons, such as the customer insisting on paying cash and/or ordering an unusually large quantity of a product.
The Gov.uk website has more information about regulated and reportable substances for businesses.
Goods vehicles
You must comply with goods vehicle legislation if you operate delivery vehicles over 3.5 tonnes. You should keep in mind that a driver can only drive for a certain number of hours without taking a break. A tachograph is a device that records the time spent driving, the distance travelled, and the speed of the vehicle. Digital tachographs are required on all new goods vehicles. For more information, please visit Gov.uk.
Read more: Sector trends in the wholesale industry
Insurance for a wholesaler
Insurers and brokers can provide you with information on what insurances are required by law, and what other insurances you may wish to consider for your business. The following might be included:
Premises, premises contents and stock
Goods in transit
Freezer breakdown
Cash
Business interruption
Employer's liability
Public and product liability
Motor insurance (for delivery vehicles)
Conclusion
Wholesalers need to be aware of legal issues that they may come across, these include the working time directive, holding the right amount of public and employers liability as well as ensuring vehicles are maintained and insured. Legal issues for a wholesale business may arise once a transaction has taken place due to the nature of trade.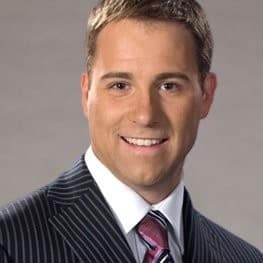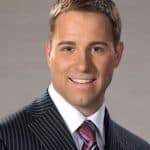 Seasoned professional with a strong passion for the world of business finance. With over twenty years of dedicated experience in the field, my journey into the world of business finance began with a relentless curiosity for understanding the intricate workings of financial systems.