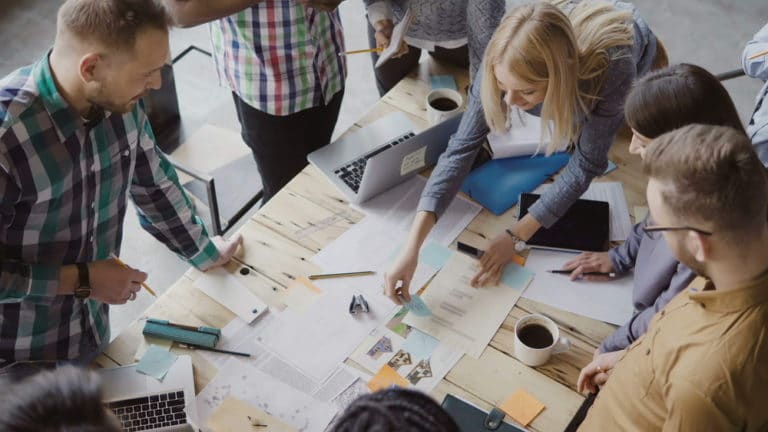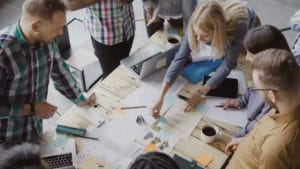 Team Factors Ltd are based in Apsley, Hertfordshire. They are no stranger to the challenges faced when starting a business or trying to get a new business off the ground.  Team appreciate the value of delivering a service that is tailored to the needs of the customer, while being flexible with the operation of their business processeses. As an invoice Factoring funder they fully understand the constraints associated with relying on banks for cash flow finance and the impact this has on business.  Team Factors offer clients our vast experience and knowledge, combined with a bespoke solution to ensure we help businesses thrive.
Team Factors guarantee that upon receipt of your client invoice, they will advance up to 90% of the total value that day (including VAT) via a BACS payment into your business account. They understand the importance of continued cash flow for businesses, and that obtaining bank loans may not be a feasible route if your business is distressed. Team Factors offers the ideal solution to help your business thrive.
Team Factors are an independent funder who provide factoring and back-office solutions primarily to the SME market. Their core strength is our size; it enables us to provide fast and flexible solutions that suit our client's needs rather than having them to conform to ours.
This business is very relationship driven with all prospects meeting and have access to board level staff throughout their lifecycle. They can assist with funding of start ups to funding lines of £750,000.
Features and benefits of Team Factors Invoice Finance.
Access up to 90% of your invoice value
Release funding the same day
Access funding from unpaid invoices as soon as you raise them
Your own BACS account for payment
Real-time account tracking
Online account management
They take over invoice payment collection
Flexible service
Bespoke solution
Expert credit control service
Team Factors is a financial lender that provides invoice finance, recruitment finance and payroll services. Team Factors delivers a tailored service to its customers to help them access funding. Team Factors offers invoice financing in the form of invoice factoring.
Unique Personal BACS Account
Some factoring companies process all payments from their clients' customers in a single BACS account. This can mean increased administration for the factoring company, and consequential delays and errors in the client receiving funds.
As part of our dedication to delivering a simple and efficient service, Team provide clients with their own BACS account for payments as well as an online service, for fast and accurate allocation of funding.
Managing Your Account
All of Teams clients are able to track their customer payment activity and ledgers in real-time, as well as the ability to access historical reports on customer activity.
Clients can also upload invoices and other relevant details for our immediate attention.  Invoice Factoring clients can also view the following:
All cash allocation transactions
Customer details and credit limits
Money banked that day
Debtor age analysis
Real-time cash availibility
Team Factors Invoice Factoring
Factoring enables you to get paid when you raise your client invoices.  Regardless of when your clients pay you, Team Factors will pay you once your client invoices are raised. Effectively, factoring accelerates cash flow into your business.  Immediately, upon receipt of your invoice(s), we will advance up to 90% of the total value that day (including VAT) via a BACS payment into your business account.
No more waiting for customers to pay you.  


Team Factors will advance you up to 90% of the funds immediately upon presentation of your invoices to us, thereby removing the stress of 30, 60 or 90 day payment terms from your client.

Unpaid invoices not only affect your cash flow but can affect productivity.


Businesses that have to spend time chasing payments could increase their efficiency by outsourcing this function.  An ideal cash flow finance solution is invoice finance, also referred to as factoring, which gives you immediate payment against your sales ledger, as well as a comprehensive credit control function.
Bad Debt Protection
Feel confident and secure in the knowledge Team factors can offer protection to indemnify you against bad debt.
Recruitment Finance
Recruitment finance is a specialist form of financing for the recruitment industry. It is a combination of invoice financing and back office support.
Whatever the industry, meeting weekly or monthly payrolls can be a challenge when you are waiting for customers to settle your invoices. Team Factors work with you to ensure that your employees are paid on time, every time.
Recruitment Factoring will fund up to 90% of your total invoice value (inc. Vat) to cover your payroll costs and can offer protection against bad debts. This, in combination with their back office services including invoice generation, payroll administration and credit control, allow you to completely focus on sales safe in the knowledge your administration is all correct.
Charging structure is straightforward also with a fixed percentage charged on every invoice you raise so no complicated costs to work out.
Benefits of Recruitment Finance
Grow your business


Team Factors fund up to 90% of your total invoice value.

Save time


Back-office services, including professional credit control, invoice generation and payroll administration allow you to focus on what you do best.
Payroll Service
Payroll Services is offer the option to add-on a comprehensive payroll service to pay your permanent staff, or temporary and contract staff. The methods we operate are PAYE payroll, payment directly to your Limited Company or payment via Umbrella companies.
This will deliver immediate efficiency gains and reduce costs. You will no longer need to spend time managing different suppliers, chasing outstanding invoices from your clients or worrying about having sufficient funds to cover your payroll.  We take all this hassle away from you, freeing up time for you to develop your business.
Benefits of Teams Payroll Service
Comprehensive solution


From tracking, receiving and allocating payment from your clients, through to payment of your workers and then submission of PAYE, tax and VAT returns. 

Fund your payroll


You can have the option of using factoring advances to fund your payroll. 

Improve your efficiency


Outsource your payroll to Team Factors and free up your time to develop your business.  
Team Factors Address
Team Factors Ltd
Unit 21-23 
John Dickenson Enterprise Centre
Stationers Place
London Road
Apsley
Hertfordshire
HP3 9QU
Get a Invoice Factoring Quotation 
Should you feel that Team Factors can support your business, please feel free to get in contact. Invoice Funding have arrange to fund invoices for over 300 clients since we started to trade in 2010. As a leading Invoice Factoring Broker in the UK, we have agreed preferential rates with team which we pass on to our clients. Simply complete the online enquiry form to get a quotation.