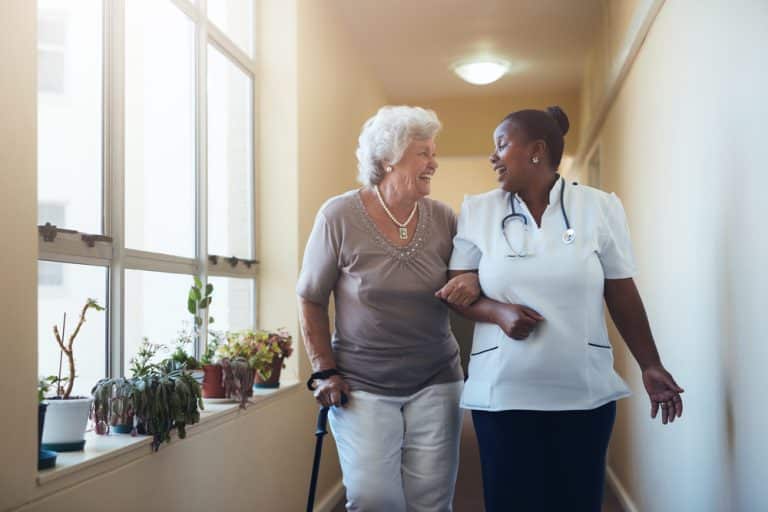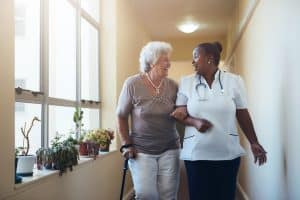 The UK care home market is a significant sector within the country's healthcare system, providing accommodation and support for individuals who are unable to live independently due to physical or mental health conditions.
There are a wide range of care homes available in the UK, including those that specialise in specific conditions such as dementia or disabilities. The market is highly regulated, with care homes being required to meet certain standards in order to operate.
In recent years, there has been a growing demand for care home places due to the aging population, and this trend is expected to continue in the coming years. However, the care home market has faced a number of challenges, including staffing shortages and funding issues, which have led to concerns about the quality of care being provided.
The need for support is more prevalent among the elderly and seniors. In some cases, it may be difficult to get out of bed, go to the bathroom, and perform basic tasks. Twenty-five percent of the UK's population is over 60, making up 15.5 million people. 3.2 million people are 80 or older in the United Kingdom, according to recent surveys. Those numbers are expected to quadruple by 2041. The care home market is therefore an importantone to consider.
Professionals take care of the elderly in care homes, where they do laundry, bathe, and dress them as needed. Care home market trends and expectations for 2023 are examined in this guide.
Overview
The United Kingdom's economy relies heavily on care homes. An individual's well-being, health, and lifespan are significantly influenced by the quality and type of care they receive. An estimated 410,000 people live in care facilities in the UK, which generates £15.9 billion in revenue each year.
Approximately 11,300 facilities for the elderly are operated by care home providers in the United Kingdom, according to research. Private hospitals offer 95% of their beds to the public (both for-profit and charitable). Most of the care services provided by local authorities are provided by independent care providers. In 2016, older people spent an average of £846 per week (almost £ 44,000 per year) on care homes, whereas local authorities spent an average of £621 per week.
In their respective jurisdictions, local authorities provide care. A person's 'qualifying needs' are determined by their financial situation, according to the law. In England and Northern Ireland, those with assets over £23,250, in Scotland, and in Wales, over £26,500 are responsible for the full cost of their care, whether in a nursing home, at home, or anywhere else.
Residents of nursing facilities self-fund 41% of their care, while LA-funded patients fund 49%. Even individuals who receive LA funds have nearly all income offset by state payments. It is estimated that around ten percent of residents need nursing care because of a primary health issue, which is covered by the NHS.
With the aging of the population, the type of care required will change as well. There are estimated to be over 1.5 million people over the age of 85 in the United Kingdom by 2020, according to reports. Consequently, care home services will become increasingly necessary.
Care Home Market State
It is estimated that the UK care home market will be worth £7.7 billion by 2021, growing at a rate of 1.4% annually. Between 2021 and 2026, the industry is expected to grow by 1.0% annually.
Low government support and rising labour costs have squeezed the industry's profit margins over the last five years. With the National Living Wage in place and immigration declining, operators have expressed concern.
The NHS and local governments have recently reduced patient payments to levels substantially lower than the costs of care facilities' operational activities due to public engagement. Because of this, self-funded residents have subsidised state-funded care. Over the past five years, the United Kingdom has seen an increase in self-funded residents, helping the industry's earnings.
Increasing demand from an ageing population is expected to drive industry growth over the next five years. Private sector growth is expected to be exceptional due to rising income levels and concerns about government spending. As care fees increase, profit margins are expected to increase in the long run, while labour expenses are expected to increase in the medium term.
Business is expected to be affected by this pandemic, while the lack of workers is expected to worsen following the UK's exit from the EU.
Demand For Healthcare Facilities
There is a dire need for more medical equipment suppliers in the UK, such as NHC Group Ltd, based on the following statistics and numbers.
Elderly people are disproportionately affected by dementia and other conditions. In the United Kingdom, there are estimated to be 850,000 dementia sufferers, which is expected to rise to one million by 2025, according to the Alzheimer's Society.
Approximately 40% of all residents of care homes are dementia patients. It is estimated that more than four million people over the age of 65 suffer from a long-term illness or disability in the United Kingdom. Care homes will be in high demand over the next few decades.
Despite the fact that 15% of elderly UK residents are now living in nursing homes, many elderly people are still attempting to care for themselves at home. Due to the wide range of opinions on how to provide and pay for elderly care, it has become a controversial political issue.
Several adjustments will be made to care home funding over the next few years, including a 1.25% income tax increase in April 2022. As a lucrative and secure investment, the care home industry may continue to be a good choice for investors.
Increasing Demand for Home Care
Home health care was provided to five million individuals in 2019 before the pandemic. Coronavirus spread, and sufferers became more afraid of going out in public as this population grew to 12 million by 2020.
Is there a reason for this surge in popularity? In the days before the pandemic, at-home care had already become increasingly popular. Many older people, people with disabilities, and people with chronic ailments prefer care homes to long-term care facilities or nursing homes.
COVID-19 patients released from hospitals had an increased need for in-home care, with 11% requiring it. A growing number of patients, regardless of their age or health status, received at-home treatment as a result of this trend, likely aided by lockdowns, social isolation, and a general aversion to going to doctors' offices.
Future Insights on Home Care
Patients and healthcare providers have changed their perspectives as a result of the pandemic, even though more people than ever before are receiving home care due to the outbreak. There were some cancellations or suspensions of home health services due to concerns about infection and viral transmission. It is important to keep these things in mind when developing or entering the home care market.
Because healthcare providers did not know the condition of their patients' residences, there was an increase in concerns about patient safety. Purchasing tools for scheduling and healthcare software has become a logistical problem. When doctors visit patients at home, they track the medications they bring.
Read more: legal issues care homes face
In Summary
Older adults are well cared for in care homes in the United Kingdom. In the aftermath of the pandemic, the demand for such services skyrocketed, which opened up more opportunities for businesses.
Care homes will remain a part of our lives for a long time to come, just like telemedicine. Healthcare providers will need to develop new techniques in order to tackle the challenges outlined above. Medical professionals will soon have another tool at their disposal in the form of care homes. In addition to in-home care, patients have the option of determining the location and mode of treatment.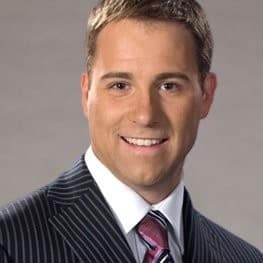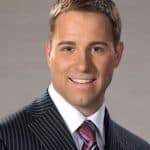 Seasoned professional with a strong passion for the world of business finance. With over twenty years of dedicated experience in the field, my journey into the world of business finance began with a relentless curiosity for understanding the intricate workings of financial systems.