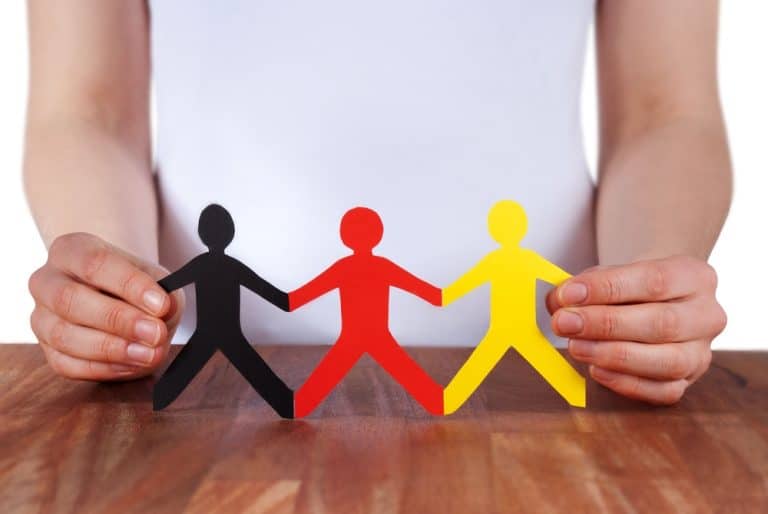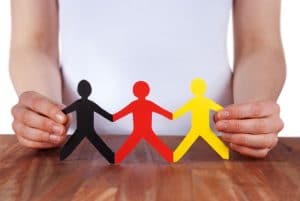 Have you ever managed a team of carers and strived to provide the best care to your clients? If so, you may want to start your own home care agency.
As our population ages, the demand for domiciliary (or home-based) care is skyrocketing – and the industry is worth £7.8bn annually.
Your home care agency will place reliable, qualified caregivers with clients who need help in their own homes, collecting payment directly from clients and paying your employees a fair share of the earnings.
In other words, you can start your own care agency from home and manage your caregivers remotely – without needing an office space. However, you will still have significant start-up expenses in the form of staff salaries and training.
You must have experience and qualifications in the care sector, the ability to effectively manage a team, and a passion for providing high-quality, compassionate care to make your home care business a success.
How to start a care agency
If you're thinking of starting a care agency, there are a few things you'll need to do in order to get started. First, you'll need to research the various types of care agencies and decide which one is right for you. There are agencies that provide in-home care, those that staff assisted living facilities, and those that provide respite care for families.
Once you've decided on the type of agency you'd like to start, you'll need to obtain the necessary licenses and insurance. You'll also need to put together a marketing plan and a business plan. And finally, you'll need to find the right employees. With the right planning and preparation, starting a care agency can be a rewarding experience.
You can learn how to open a home care agency by reading on and taking in the information this guide has to offer.
In order to start a home care agency, you must take the following steps:
The business plan for your care agency
Training and regulations
Registration with the CQC
Insurance
The costs of equipment and supplies
The financing of your care agency
The importance of attracting care workers to your agency
Growing your agency and securing contracts
Your care agency business plan
The first thing you need to do is decide what kind of home care you'd like your agency to offer.
You (or your staff) will be able to provide the type of care that is appropriate for each patient based on your experience, skills, and qualifications. Having the proper credentials is of the utmost importance in the care sector, but more about that in the following sections.
You should also consider whether your agency can provide care in the following areas:
Regular 15-minute visits
Day-long care, for example in eight-hour shifts
Round-the-clock 24-hour care
Anything in between
All of the above
You and your staff will need to know what you and your clients are qualified to do and what they need from you.
You might want to investigate what type of care is in high demand in your local area. Explore popular local care services and learn what they offer.
Writing a business plan
The process of writing a business plan may seem daunting, but it will help you think through every aspect of running your business – from people management to marketing to financial forecasts – which will be useful for planning accurately for the future and preventing pitfalls.
The CQC (Care Quality Commission – the important regulatory body for all things healthcare) will conduct regular inspections of your agency once it is up and running. Below are some questions they will ask about your agency. If you follow these guidelines, you'll be fine.
Is it safe?
You and your caregivers should:
Protect your clients' dignity and respect them.
Correct any mistakes or incidents immediately and openly.
Be open with clients about medications, and make sure they are stored and administered correctly.
Be reliable, and keep clients informed if any changes are in progress.
Is it effective?
You and your carers should:
Possess the knowledge and skills to work with a given client.
Ensure clients stay healthy by listening to their needs and understanding their preferences.
Provide as much control to the client as possible.
Is it caring?
You and your carers should:
Learn about the backgrounds of your clients and their hopes for their care.
Bring clients' views to the table.
Establish trusting and positive relationships with clients and cares for their welfare.
Is it responsive to clients' needs?
You and your carers should:
Develop treatment plans and support plans that are tailored to the individual's changing preferences after consulting with family members and friends.
Plan any hospital visits as needed and offer support.
Address complaints and concerns promptly.
Is it well-led?
You should ensure that:
Your staff is happy, well supported by management, they are supportive of one another, and they know what's expected of them.
When staff report concerns, they know they will be taken seriously, and their worries will be investigated.
Staff provide excellent care to clients and collaborate well with all other members of their team.
Need help staying on track?
You will face a number of tasks when you start a care home. Our recommendation is to use a software management tool to keep everything organized.
Working alone or collaboratively, project management software is a great help. Tasks can be assigned, projects streamlined, and progress monitored effectively all from one place.
Regulatory and training requirements
An agency must have a registered manager – an individual who handles the day-to-day activities of the agency and ensures compliance with regulations.
This person does not necessarily have to be the business owner, but it can also be – so unless you decide to hire a registered manager right away, you will probably be the registered manager on your own.
To qualify for the job, you need experience and qualifications in either of the following:
A QCF Level 5 Diploma in Leadership for Health and Social Care (either a pathway in Management of Adult Services or Management of Adult Residential Services),
A Registered Manager's Award (RMA), or
An NVQ Level 4 in Leadership and Management for Care Services
The CQC still recognizes the latter two as valid qualifications, despite the fact that they are no longer offered.
Moreover, these qualifications do need to be complemented by another that demonstrates your practical knowledge of your specific care setting. A nursing diploma or qualification in health care, for example.
The common induction standards (CIS) training is required for anyone providing care to clients themselves (and for anyone hiring care staff).
Registering with the CQC
Registration is the first step towards getting started.
If you live in England, you should contact the Care Quality Commission (CQC)
If you live in Scotland, you can contact the Care Inspectorate
When you're based in Wales, check out the CSSIW
Registration is a legal prerequisite for care under the Health and Social Care Act; both registering your agency and registering your registered manager – whether that person is you or another.
It's a fairly lengthy process to become a member of the CQC, but it gives you the opportunity to prove that you're adequately qualified, experienced, and truly committed to providing home care that is of exceptional quality.
When you register, you will:
Apply for an EBL (Extraordinary Bribery and Licensing) check. A DBS check verifies whether or not you're legally able to work with vulnerable adults, so you cannot legally set up a care agency without passing the check. You'll also have to undergo a DBS check if you have co-founders and a registered manager who is not you.
Provide references from your previous employers.
Provide a letter from your doctor stating that you're healthy and fit enough to provide care.
Complete the CQC registration form.
Name yourself registered manager (or ask your intended registered manager to do the same).
Develop a statement of purpose. Ensure you describe every aspect of your agency in detail – including the services you will provide, what you intend to accomplish with your agency, and your contact information. You don't need to worry – the CQC provides a template to make sure you don't miss anything.
Once you've completed all of the above, you'll be able to submit your application to the CQC! Simply visit the CQC website to begin.
A registration fee is required to register. Adding 239 to the number of customers you have will give you your registration fee: Your registration fee = £239 + (number of customers × 45.77)
The maximum fee is £78,047. This applies to businesses with 1,700 or more clients.
Insurance
Your business will need to be insured against costly legal claims, since you and your staff will be in close contact with clients and administer medications and treatments to them.
There are a few things you need to get:
Public liability insurance
Professional indemnity insurance
Employers' liability insurance
Medical malpractice cover
Treatments liability insurance
Please also include any other covers you believe are appropriate.
Perhaps you can find an insurance package tailored specifically to care agencies instead of buying these covers separately. Do your research and don't settle for your first offer.
Equipment and costs
The cost of starting a care agency is difficult to predict. The start-up costs of your business don't have to be crippling – after all, you can do it from home, and you won't need to hire tons of employees right away – but you will need to pay for a few things.
Payment of your CQC registration fee (you must pay this once a year to remain registered with the CQC)
Obtaining insurance
Paying salaries to staff
Taking on marketing costs (such as paying for a website builder and arranging promotional materials).
Purchasing or renting care agency software
You or your staff pay for any training you require
If you aren't starting from home, you'll need to rent an office.
It is possible that cashflow will be a problem when you are starting out – for example, you may have to pay your staff first before a client pays you for the care they provided.
Equipment
If you want to start a care agency, you don't need much equipment – but because you'll be handling sensitive information, you should operate your business from a room that can be locked tightly (either in your home or at an office).
It is also important to invest in a fire-proof, lockable unit – like a safe or filing cabinet – where confidential documents can be stored.
You won't have to worry about this if you choose to go paperless and store records digitally through a software program – though you should make sure your computer or laptop – and the software installed on it – is password-protected and stored securely when you aren't in the office.
Uniforms
Additionally, you can provide care uniforms for your staff, but if they prefer to do so on their own, that is perfectly fine. It's important, however, that you can refer them to a reputable company they can buy a uniform from if you do this.
If you plan to provide your staff with care services, you will need to provide them with photographic identification badges. They will need these when visiting clients' homes and providing care to them.
You should also make sure your staff has any protective clothing that might be necessary, such as gloves or aprons.
Home care software
Invest in home care scheduling software if you want your agency to run smoothly without having to deal with endless paperwork.
Care agency software automates administrative, paperwork-intensive tasks that otherwise might take you (and your staff) hours to complete.
You can do the following with a good software package:
Record shifts and appointments of your employees in a digital schedule
Keep a record of the details of your staff and clients
Keep track of your staff's appointments by asking them to check in and out
By using a cloud-based software system, you and your staff will have access to your portal from any device – whether it is a personal smartphone or an office computer. In this way, your/their schedules or notes can be checked on the run.
A software package that can also handle accounting, invoicing, and human resources functions will save you a lot of time and headache.
Call scheduling, rotas, billing, and monitoring can all be done through a variety of software packages.
It is also important for new providers to be cautious of off-the-shelf packages as many of them do not meet the essential standards under the Health and Social Care Act.
Financing your care agency
Raising finance to support a healthcare agency is a challenge faced by many. A successful funding strategy will require careful planning and creative solutions. Businesses and individuals may be in the position to provide both financial and non-financial support, such as professional advice, resources or volunteers.
Many government and community-based grants are available for those wishing to open or expand an existing care agency. There may also be local schemes providing tax incentives or subsidised loans for businesses with social goals that could benefit from any project. Private investors should also be approached if sufficient funds are not secured through other sources; this may involve giving up some level of control, depending on investment sought.
It is important to have realistic expectations; success may take time but the rewards can be significant with supportive funders investing long term in the scheme.
Read more: How to finance a healthcare business
Handling your money
In order to start a business, you need money and time, and accountancy software can help you with both. You'll need to manage your finances whether you're self-employed, a sole trader, or run a business with employees. We recommend using an online accountancy tool if you aren't ready to hire an accountant.
It is likely that you'd rather not spend a lot of time thinking about money when you run a care agency. Your business cannot succeed if you ignore it. Accounting software can make money management easier.
If you have the right tools in place, any finance process will be easier, from tracking your outgoings to managing your taxes. Check out the top-rated accounting software below.
FreshBooks – An Accounting Solution to Scale with Your Startup
Want to grow your startup instead of managing it? Try FreshBooks. With a slick, cloud-based platform, you can track expenses and estimates, run reports, automate billing, and evaluate the profitability of your projects.
QuickBooks – Accounting for Freelancers
You can focus on running your business with QuickBooks' smart, simple, HMRC-recognised software. You can handle taxes, cash flow, billing, and payroll from one place. You'll get free UK-based support and no contract.
Ember
Whether it's automatic filing, tax optimisations, easy invoicing, or accounting support as your business grows, Ember powers your potential. All you have to do is run your business.
Attracting care workers to your agency
It is crucial for the success of your home care agency to hire qualified, trustworthy, friendly, and reliable care workers.
A targeted recruitment strategy is the first step to attracting candidates. Make sure you post the job in places where the right type of candidate will see it. For instance:
Contact your local universities and ask them to share your details with graduates who have the care qualifications you need.
Consider hiring apprentices.
Recruiting candidates who match your values and qualifications can be easy if you partner with your local JobCentre Plus.
Advertise the position on your website.
Adding the vacancy to job search websites such as Reed and Indeed, or to the government's Find a Job service.
Please note: If you hire staff, they must:
Undergo an enhanced DBS check to ensure that they're legally permitted to work with vulnerable adults and children.
If they are new to the care sector, they need to complete CIS training and obtain a Care Certificate. Then, within 12 weeks after they start working for you, they can do this if they have not already done it.
If you hire a new care worker to your agency, you'll need to be prepared to pay for the training she needs to advance her skills, and shadow her as she makes care visits and works until you're convinced that she is a strong care worker.
Introducing a new carer can be time-consuming and costly, but it is a crucial step. It would be detrimental to your business in the long run if one of your workers made poor decisions regarding a client, as it could lead to loss of clients, legal claims, and even bad publicity – so properly inducting and training your staff will be beneficial.
Read more: Care home market overview in the UK
Securing contracts and growing your agency
Local authorities can grant care contracts to care agencies, who are paid for the services they provide.
It may be easier to get contracts through the local government than through marketing to private clients, but it's important to remember that local governments seldom pay very well. It's not always feasible to rely on council contracts as your business grows, so looking for contracts from your local council can be a good way to start your business.
Local authority contracts are awarded to new providers of care in their own borough or county. A number of local authorities are allowing new providers of domiciliary care to bid for tenders; even those who haven't been inspected by the CQC and are new providers.
In one borough, there are a limited number of service providers and a growing number of clients using the services. It is the local authority's responsibility to keep services in their borough if existing service providers are not able to accommodate new customers – otherwise, customers go to their neighbouring areas for new services.
Generally, within the public sector, there are rules and regulations regarding making room for new start-ups and not always favouring the big fish when deciding whether to give those new businesses a chance; however, as mentioned, different local councils work differently with that rule.
Conclusion
Starting a care agency in the UK promises ample opportunity for growth and success thanks to booming demand for health and social care services. Those wishing to enter this highly lucrative field must first fulfil three key requirements in order to register as an official provider of services with the Care Quality Commission (CQC): have a viable business plan; submit proof of qualifications, training, and experience; and prove they are financially sound.
Once certified by the CQC, entrepreneurs can begin delivering quality health and social care services to their customers. With the right market knowledge, organizational ability, and commitment to excellence, those who embark on this journey will be well positioned to pursue success in the ever-growing UK health and social care marketplace.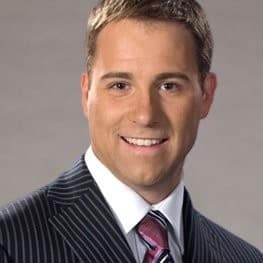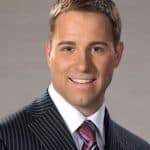 Seasoned professional with a strong passion for the world of business finance. With over twenty years of dedicated experience in the field, my journey into the world of business finance began with a relentless curiosity for understanding the intricate workings of financial systems.