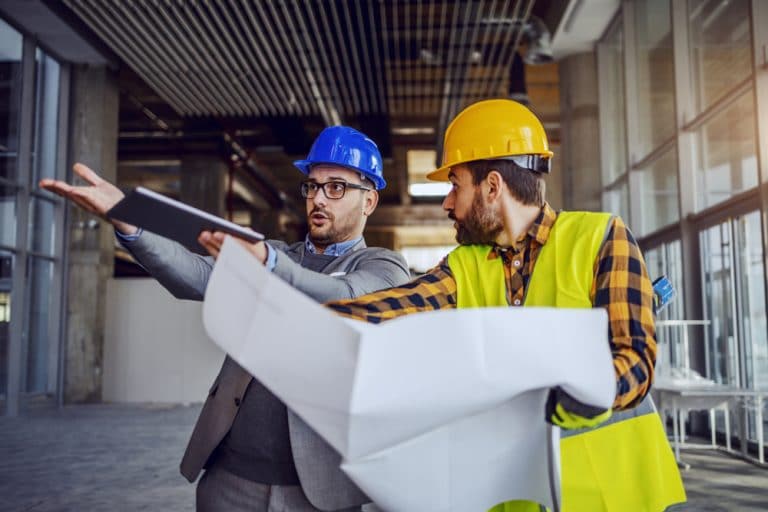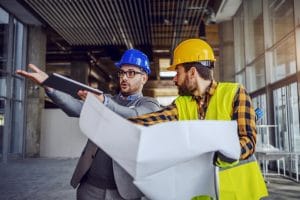 The construction industry is currently undergoing somewhat of a boom – with nearly one in five of the UK's 5.5 million small businesses working in the sector. This demonstrates that if you're in this industry, there's huge motivation to go out and set up your very own business venture.
There's additionally no lack of opportunities for hopeful entrepreneurs. Residential renovation, ground-up development, project management, infrastructure projects and more are available to small business owners in this area of work. whatever your forte, micro-businesses (those with 10 employees or less) are able to bring in cash in all edges of the construction sector.
There's a wide scope of work behind beginning a construction business, however. From HMRC notification through to managing your funds, and outside of the development side of things, laying down the groundwork helps with guaranteeing your business gets off to a smooth beginning. Without further ado, here's our guide of the most common early stage risks an owner of a construction company should look to avoid.
Mistakes small construction businesses should avoid
As a small construction business, there are a few common mistakes you will want to avoid. First, be sure to create a detailed business plan. This will give you a clear idea of your start-up costs, overhead, and projected profits. Without a solid business plan, it will be difficult to get funding or attract new clients.
Second, be careful not to underbid on projects. It is important to charge enough to cover your costs and make a profit, or you will quickly find yourself out of business. Finally, make sure you invest in quality tools and materials. Cheap equipment will break down quickly and cost you more in the long run. By avoiding these common mistakes, you can set your construction business up for success.
When it comes to small construction businesses, there are a few key mistakes that can be costly. One of the most common mistakes is not having adequate insurance. This can leave the business open to liability in the event of an accident or injury.
Another mistake is not keeping accurate records. This can lead to problems when it comes time to file taxes or access financing. Finally, many small construction businesses fail to develop a niche market.
By specializing in a particular area, businesses can better meet the needs of their customers and stand out from the competition. By avoiding these mistakes, small construction businesses can set themselves up for success.
Jumping into jobs without a plan
One of the most common mistakes construction companies make is jumping into projects without a plan. In the excitement of landed a new job, it can be tempting to just start working without taking the time to develop a clear strategy. However, this is a recipe for disaster. Without a plan, construction companies are much more likely to make mistakes that could cost them time and money.
Furthermore, a lack of planning can lead to safety hazards on the job site. So before starting any new project, construction companies should take the time to develop a comprehensive plan that takes all potential risks into account. By doing so, they can avoid costly mistakes and ensure a safe and successful project.
Overlooking obvious project risks
Health and safety risks are often overlooked in the rush to get a project done. This can lead to serious accidents and injuries, as well as health problems down the line. In some cases, ignoring or underestimating obvious risks can even be fatal.
That's why it's so important to take the time to assess all potential risks before starting any work. By identifying and addressing health and safety concerns early on, you can help create a safer working environment for everyone involved.
Focusing too much on results, not processes
As any successful construction contractor will tell you, it's not just about the destination, it's also about the journey. When you're trying to achieve something, it's important to focus on the steps that you need to take in order to get there, rather than fixating on the end result. Otherwise, you risk becoming disappointed or disillusioned if things don't go as planned.
Yes, it's important to have goals and benchmarks that you're striving for, but if you invest all of your time and energy into those results, you're not going to enjoy the process of getting there. And in many cases, it's that process – not the destination – that is truly rewarding. So next time you're working towards something, remember to savor the journey as well as the destination.
Failing to track and monitor progress
Failing to track and monitor progress in a construction project can lead to costly delays and unexpected expenses. Without a clear picture of the project's progress, it can be difficult to identify potential problems and take corrective action. This can result in construction crews working inefficiently or even coming to a standstill, as they wait for direction from the project manager.
In addition, failing to track progress can make it difficult to schedule workers and supplies, which can further delay the project. By tracking progress and monitoring milestones, construction managers can avoid these costly mistakes and keep their projects on schedule.
Not making your service offering clear
All new firms require a business plan, regardless of the industry they operate within. In this plan, the essentials will be set out, such as the services a business intends to offer, and who the target audience (customers) will be.
This is of the utmost importance to start-up construction business owners because:
Clear boundaries for the work you take on
Your business venture cannot simply become a 'Jack of all trades'; in the real world there isn't really any such thing. When you first begin it can be tempting to want to please everyone and anyone to gain as much work as possible. This tactic can bog you down with unprofitable work that ultimately leads your company nowhere. It can also knock you right out of your comfort zone, which isn't ideal for anyone new to the world of business management.
Once you understand what you are capable of doing in-house, it will help you to identify further skills your business will require. For example, if you are a joiner specialising in kitchen refurbishments, who's going to take care of the tiling? During the early stages, it often comes down to building up a network of tradesmen that can be called upon when needed. You can act with a view to employ individuals further down the line.
Ignoring your reputation
Word of mouth is perhaps going to be the single best method for you to grow your customer list when running a construction firm. This will likely be much better for you than going down the route of building a fancy website and developing expensive advertisements.
From the very beginning, you should focus on the following:
Get listed on a specialist construction review site
Checkatrade and Ratedpeople are two of the most popular examples. However, it's always worth researching the most widely used platforms in your local area so you can get the maximum amount of exposure.
Ask happy customers for a review
This will show others that your construction work is good and that you get the job done efficiently. Seeing the positive thoughts of past customers is the best way to influence other people to choose your services over the offerings of another.
The best thing you can do is turn up to your first jobs and do the best work possible for your customers and clients. Always be polite and remember that if you display a positive showing of yourself and your brand, you are likely to gin more work and therefore become more successful
Choosing a client on impulse
When it comes to construction, the client you choose to do work for is as important as your company's ability to deliver results. As such, it's imperative never to choose your clients on impulse. Instead, take the time to talk to them first and check with other contractors to see whether they've worked with them in the past.
In this way, you'll avoid doing work for someone who is unable to fulfil their financial obligations to your business or those who keep on making changes to the existing plans, and, as a result, cause costly and expensive delays for the project. If you're a contractor, you know how vital getting new clients and keeping your existing clients happy. If you don't, you might slip into the same pitfalls that cause some contractors to fail.
Everyone makes mistakes. However, that doesn't necessarily mean that there's no way to keep blunders, faults, slips, and misunderstandings from happening. And by keeping away from the common mistakes in the construction business that are mentioned above, you'll give your company a much better chance at thriving and growing in the industry.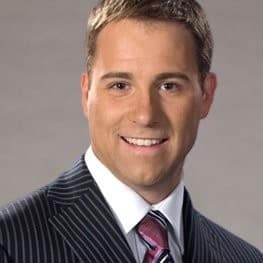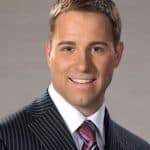 Seasoned professional with a strong passion for the world of business finance. With over twenty years of dedicated experience in the field, my journey into the world of business finance began with a relentless curiosity for understanding the intricate workings of financial systems.