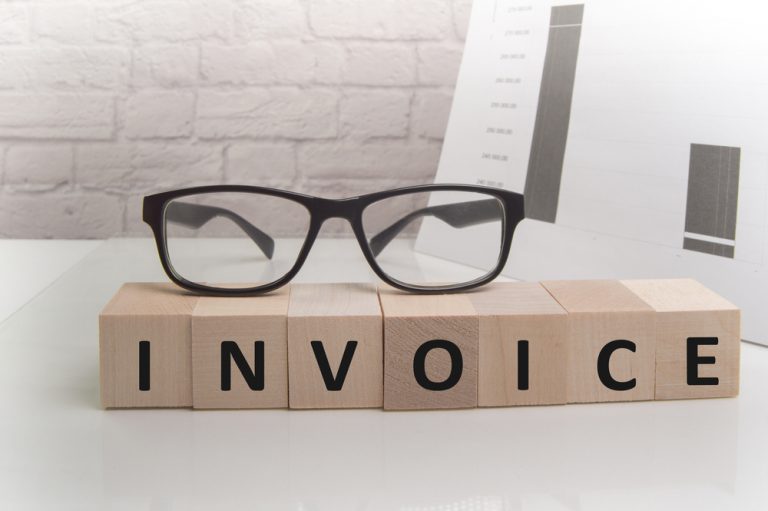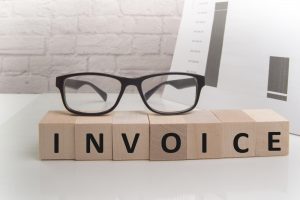 Dependent on your industry, businesses and SMEs create a number of different invoices for their clients, these vary depending on how often they get paid and how they choose to bill for the services they offer.
The rate which they receive payment and how a company chooses to bill for services they provide can also have big effects on the type of invoice they utilise.
To have a better understanding of the different types of invoices you can use, here are the main types of invoices small business owners will deal with on their day-to-day business life:
Different invoice types include:
Pro forma invoice
Standard invoice
Mixed invoice
Commercial invoice
Timesheet invoice
E-invoice
Final invoice
Recurring invoice
Collective invoice
Purchase order
Interim invoice
Credit note
Accountant statement
Debit invoice
Different invoice types explained
We will now walk you through each of these invoice types in more detail. It is important that as a business owner, you understand the various types of invoice that can be used today. Strap in as you are about to take in a lot of information, but try to remember that your business will not be required to use all of these invoices formats throughout its lifespan.
Proforma invoice
This invoice will be delivered before any work has been completed. It is a document that will list the products and services that are set to be provided, along with the total cost. A proforma invoice generally acts as more of a notice of when payment will be required (the due date), rather than an outright request for payment like other invoice types.
Standard invoice 
This is the most common type of invoice you will find in the world of business. This form of invoice can be found in almost all industries due to its flexible nature. General details about the sale and price will be included, though it is all pretty straightforward stuff.
Mixed invoice 
Mixed invoices list the total charge, including both credit and debit on one single document. Small business ventures will likely never need to create a mixed invoice, but in a tiny number of cases it could prove to be worthwhile. If you are looking to reduce the amount a client owes for one project and increase the amount owed for another, you could do this all on the same invoice here.
Commercial invoice
If you sell goods to customers internationally, you will likely find yourself needing to use a commercial invoice. These invoices include details on sales that are needed to determine customs duties regarding overseas sales. Here you will be required to list the total value, packaging format, a description of the goods, the weight/volume, and the shipment quantity.
Timesheet invoice 
If you are billing a client or customer based on the number of hours you have worked for them, you will need to use a timesheet invoice. These are regularly used by contract employees that are paid an hourly rate by their employers. They may also be commonly found amongst the likes of lawyers, creative agencies, business consultants, and psychologists.
E-invoice 
This is the blanket term used for invoices sent online, regardless of their type or format. E-invoicing has become standard practice in recent years for businesses in almost all industries and sectors within the UK, and the rest of the world. Most things are completed online these days due to the internet's high level of convenience, and so it is no different when it comes to sending out invoices.
Final invoice
This is pretty much what it says on the tin. The final invoice will be the last invoice sent to a client once all work has been completed and finalised. It will list any outstanding balance that remains due.
Recurring invoice
A recurring invoice is either sent indefinitely or when a project is set to last for a specific amount of time. Therefore, if a project will definitely take 6 months to complete for example, a recurring invoice may be used.
Collective invoice 
Rather than sending out multiple small invoices when you are completing a large number of little jobs for a client, you can submit one collective invoice. This groups together smaller invoices and allows them to be paid off together. This is useful for business owners, as it provides them with far less to keep track of and limits the amount of transaction fees involved with the completion of projects.
Purchase order
A purchase order, while not technically an invoice is a commit to buy, it shows the seller that there is intent to purchase goods, it also gives a clear list of things the buyer would like to purchase with all the deals on delivery and who is purchasing the goods.
Interim invoice
Interim invoices can be sent at multiple occasions throughout the project completion process. This is ideal for longer jobs, as you will be securing payment as time goes on at multiple stages, rather than having to trust it will turn up right at the end.
Credit note
Credit notes are typically used to issue a refund or discount because of an invoicing error that has occurred at some stage of the process. These are issues to either businesses or clients and usually include a negative amount that needs to be repaid. A credit note is also sometimes known as a credit invoice.
Accountant statement
This isn't technically an invoice, but we thought it would be worth including. The more you understand about your industry the better chance of success your business venture will have. Account statements summarise the goods or services provided to a client.
Debit invoice 
Lastly, we have the debit invoice, which is similar to a credit invoice. If you have underbilled a client, they may issue a debit memo.