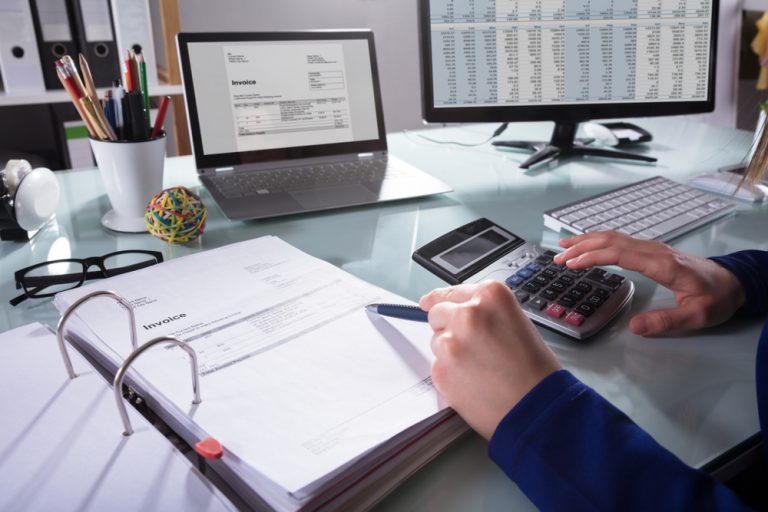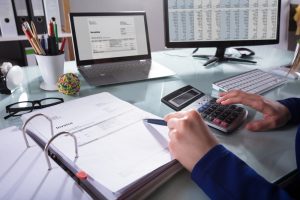 You may be the owner of a well-established business that has been sending out invoices for many years, though even if you are, a quick knowledge refresher from time to time can go a long way. You may want to make sure you're getting everything done correctly when creating an invoice, or perhaps just want to see if there's anything you're missing out on throughout the process.
Either way, our quick, handy guide will tell you everything you need to know when it comes to writing an invoice.
Before we let you know all our tips and tricks to getting everything about an invoice right, you should be aware that you need to always label your invoices. This is a recommendation from Gov.uk, so take their word for it as well as ours. Also, try to always make sure your customers are expecting an invoice before sending one their way.
Find all the details you need to know below:
What do I include in my invoices?
There are numerous things which you must include on all of your invoices; we'll now list these off for you to ensure you never leave out a key detail/feature.
The company name and logo
 This is a detail that can easily be forgotten, due to it being one of the most obvious inclusions on any invoice. By including your company name and logo on your invoices, you'll add both a personal and professional touch to them, which will hep to keep up your brand reputation throughout your customer base.
Contact details and contact information 
Don't forget to include those all-important contact details, not only for yourself, but also for your customer. That's right, you need to list both your company's contact details and your respective customers' on all invoices you send out. Here you should list off the company's name, the business' address and the phone number and/or email address of the person the invoice is being sent to.
Your customer may well want to get in touch with you, so go ahead and include a copy of your own email and phone number as well. If you're a limited company and want to include a director's name on the invoice, you must then proceed to list all company directors within the invoice.
The invoice number
By numbering all the invoices that you send out, you'll be able to keep track of them with a great deal of ease. Utilising a numbering system will be crucial to you for numerous reasons, such as if you're faced with any disputes; you'll always be able to easily identify what invoice has been sent out and where to. You can get inventive with your numbering system and create it in any way you see fit, though we would recommend keeping things as simple as possible in order to save yourself both time and conserve yourself some energy and effort.
You could number your invoices in terms of the date they're sent out, making them even more identifiable and traceable if you should ever need to go through your backlog in order to solve any problems or resolve any disputes with customer, etc.
Dates
Again, this may seem like an obvious point to make, but it is also an extremely important one. You should include the date the invoice is being issued, as well as listing the date the payment will be due by. Make sure your due date is easily visible and noticeable, as this is the information you'll need your customer to see right away. Consider making this information bold or underlined, whatever you think will help it to stand out and gain attention.
Payment terms
Do not solely state the date the invoice needs to be paid off by, also include information on how the payment ought to be made. You may wish to receive the payment via BACS transfer, a written cheque, or even by credit card payment, whatever method you're wishing for them to use, make sure you let your customers know.
The official breakdown
The largest chunk of your invoices will cover the breakdown of the of the job itself and the cost of that said job. Here you will detail the job or service that has been provided to your customer, along with a complete breakdown of the costs they need to cover for what they have received.
Be sure to make your information particularly detailed in this section of the invoice to avoid any future complications. This will also ensure the customer is aware of exactly what they're paying for and exactly where the costs are coming from. This should include filling in all quantities and individual totals.
Still need more information? 
Are you still wondering how to write an invoice? By reading through the content on this page you should be pretty much covered when it comes to writing future invoices for either a new business or an older pre-existing one. Though, if you're in need of further guidance you can visit the official government website as we've linked to earlier in this post.
(Bonus tip)
It can be a great idea to make yourself some invoice templates, that way you can be ready to fire them out whenever you need to, either as an online invoice or otherwise. Finding an invoice software that works for you is a great way of making sure you're prepared and ready to go as soon as you need to be, so be on the look out for one asap.
Invoice Factoring
Invoice Factoring is a type of business finance which releases cash currently tied up in outstanding customer invoices. This business solution is ideal for helping fund expansion plans, improving your cashflow and collect payment from your customers.
There are two main types of funding options: factoring and discounting. With factoring the factors provides both funding and credit control. Invoice factoring is simply a way to release the funds that's tied up in your unpaid invoices. Instead of waiting for your customers to pay, you borrow against the money you're owed and is a type of debt financing. Not only do you get the money you're owed without the wait, we chase up your outstanding sales ledger for you with debt collection services.