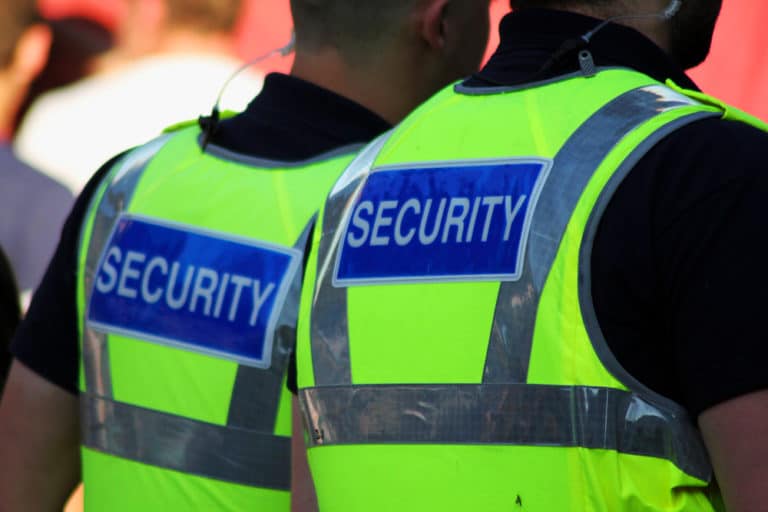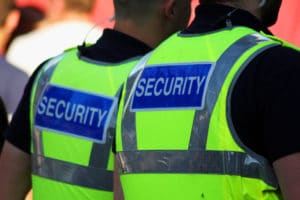 Factoring Finance For Security Companies is a financial transaction and a type of debtor finance. A business sells its accounts receivable to a third party at a discount. Being a factoring finance company we understand that you can find yourself paying wages weekly while you may only get paid monthly at best.
While you are profitable we know that cash flow can be an issue. Typically security is a popular sector in the invoice finance industry.
Invoice Finance for Security Companies UK
If you have a progressive expanding security firm but need funding to pay for your staff wages and overheads, it is worth investigating invoice factoring finance as a possible solution. Invoice factoring finance for security companies is perfectly to take on more frequent larger jobs which may even demand higher level security personnel. You will be able to cover the associated costs today using the cash you are expecting to receive in 30, 60 or 90 days time.
Would you like to enhance your cash flow?
Paying your staff, fuel costs for mobile patrols and to and from site needs cash, whilst also allowing your customers the flexibility they need when settling the invoice in your agreed terms. That's the perfect cash flow scenario for many security firms and the factoring finance lenders can allow you to achieve this. You will be provided with income just when you need with invoice factoring finance so you can grow your business smoothly.
Improve Your Security Firms' Reputation with Factoring Finance
One of the good qualities and benefits of having an invoice factoring finance facility for security companies is that it enhances your firms' reputation. The right invoice factoring finance will mean your staff are paid on time, happy work force and suppliers are secure in the knowledge that they will never need to wait any longer than necessary before they receive payment, plus a healthy cash flow will mean you never have to turn away a job again as well as keeping HMRC happy with your payments for VAT, PAYE and pension contributions made on time.
Types of funding available for your security business
Whether you are already running your own security business or considering starting up, we can help you find the right type of funding option to help you build your business:
We can help you secure the following types of business finance.
Tax Loans
Large quarterly VAT bills or annual tax demands can cause problems with your cashflow, particularly when they fall at the same time as other costs. Tax loans help you to spread the cost of your tax demands into affordable monthly payments, ensuring that your security business does not have to go through cashflow difficulties because of a minor tax liability.
Business Loans for Security Companies
A business loan for a security or manned guarding company offers you a convenient, low-cost way to finance your business activities. This type of loan can be used for almost any business purpose, such as boosting cash flow, purchasing equipment, recruiting staff and covering unexpected bills.
Small business loans provide a simple, low-cost way to borrow for your manned guarding business. You can borrow for working capital, growth or expansion, and you'll get fixed monthly repayments so you can plan with confidence. Our experienced team and our innovative application process mean you will get a decision on your business loan in as little as five hours, so you can focus on running your business.
With interest rates from 1.8%-7.4% APR, no upfront fee, and no repayments or interest to pay for the first 12 months, small business loans can be much more affordable than a business overdraft or a business credit card. You can also take an unsecured loan without putting down property or assets as a security, and there's no fee if you want to pay off your loan early in one go.
Some lenders may put specific restrictions on what a general small business loan can be used for if they offer more specific services for those needs. For the most part, however, a small business loan can be used for anything you need it to be. You can put the money towards new premises, or refurbishing your current one. You can bulk-buy stock to see you through a seasonal rush. You can invest in a vehicle for your business. Hiring new staff, or providing further training for any current staff is also an option.
As is investing in new equipment. Small business loans can also see you through periods of financial difficulty, and keep your manned guarding or security business buoyant when cash flow is limited.
Want to take on large or Seasonal Security Contracts?
It's not easy to pay for large amounts of security staff, especially if you need to supply higher level contractors. When you have the opportunity for larger contract opportunities or Seasonal work like an outdoor event, you want to be able to say yes, right away. With invoice finance for security companies, you will be in a better financial position to take on extra contracts which demand higher level staff. Growing your business has never been so simple with the help of Invoice Funding.
We understand that you want to minimise costs and maximise the cash available. Our expertise is sourcing invoice discounting and factoring facilities. We aim to understand what you are looking for and then explain what your options are. Because we understand the capabilities and criteria of each lender in the market we can match both the product and lender which best match your unique requirements.
Funding for your Security Firm in 48 hours
Funding for your security firm is available within 48 hours. If you firm has outstanding invoices why wait to be paid in a few months time, invoice factoring helps fund your Busines and this can be in place within a few days. Invoice Funding are leading Invoice Finance Brokers to the manned guarding industry. We have sourced funding for over 1000 business since we started in 2010.
If you are a Service Industry Company and interested in knowing how Invoice Factoring Finance For Security Companies we can help your business, please complete the online enquiry form.