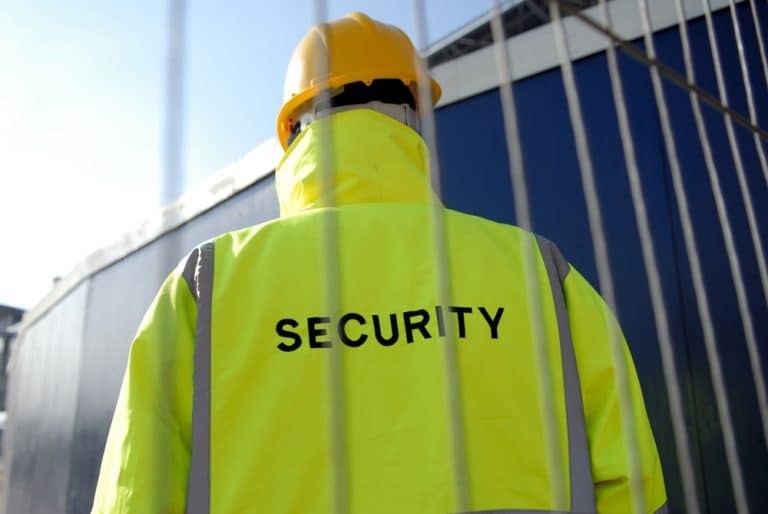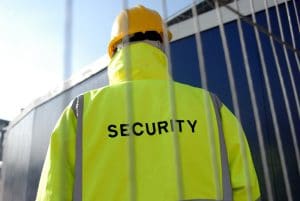 It could currently be a great time to start a security company, as crime rates are at the front of people's mind right now. If you want to make the general public feel safer in their day to day lives, starting a security company may be the best way to do that.
In 2021 there was a reported 12% increase in total crime in the UK compared with 2019. This is proof that we need more security options to turn to than ever before, so you'll find that a market is out there for your proposed new business venture.
Whether you have past experience of working in security and want to start your own security company, or are new to the industry, this guide should help you on your journey.
How to start a security company in the UK
Setting up a security company in the UK is a relatively straightforward process, but there are a few key things you need to do in order to get started.
First, you'll need to register your company with the relevant authorities. This includes registering with HMRC for corporation tax purposes, and with Companies House if you're setting up as a limited company. You'll also need to obtain a licence from the Security Industry Authority (SIA).
Once you've done all of this, you'll need to put together a business plan and start recruiting staff. To attract the best employees, it's worth considering offering SIA-approved training courses and competitive salaries.
With all of this in place, you'll be well on your way to starting a successful security company in the UK.
The security industry is a tough nut to crack, in many different ways, and it is vital that you have some experience before you start up your own business.
Once you have gained work experience in the sector, you will have picked up the necessary skills to deal with any challenges you may need to face. This will also allow you to develop a list of contacts which could give your venture a huge head start.
We will now talk you through what it takes to become a security guard, and what is involved in the process. However, if you wish to skip over this section and sink your teeth straight into the business set up section, then head on down to our step-by-step guide located further down this article.
What does a security guard do?
There are a few different factors that go into running a security business. If you are only just now heading into the industry for the first time, you may wish to start things off by being employed as a security guard.
UCAS state that a job as a security guard will likely involve the following:
patrolling premises, or monitoring or securing them, often with the aid of CCTV
guarding and securing cash or other valuables that are being transported
working security at an airport
door supervision for organisations
must hold a license issued by the SIA
Do you need a qualification to become a security guard?
No, you do not need any specific qualifications to become a security guard, though a decent education that can be demonstrated on a cv and spoken about during job interviews will make you an advantageous candidate.
Previous experience in a field such as the armed forces or the police would be useful, as it would award you with transferable skills. However, this is not crucial to landing the role you are looking for.
most companies offer training and licensing under the Security Industry Authority.
How much do security guards earn?
Talent states that, "The average security guard salary in the United Kingdom is £18,600 per year or £9.54 per hour. Entry level positions start at £17,259 per year while most experienced workers make up to £24,086 per year".
Of course, this will be different to running your own business, plus it relies upon the sort of security business you at last set up. You additionally need to factor in your expenses, including employing staff and preparing.
As far as rates go, what you charge customers will likewise rely upon the kind of service required. For instance, London Security Services charges £14.50 an hour for entryway directors and £10.50 an hour for CCTV monitoring.
It'll be smart to complete your own examination, addressing nearby security firms to discover what they charge prior to concluding what rates to set. This research will likewise illuminate the amount you pay any employees you wind up recruiting.
What area will you specialise in?
One of the main factors you need to decide on sooner rather than later is the area in which you will specialise as a security company. To run a successful security business venture, you will not be able to go down endless different routes and avenues, but rather stick to one particular niche that will engage an audience and prove to be profitable.
Here are just a handful of niches you could consider:
Door supervision
Bodyguarding
Event security
Monitoring CCTV
Handling and providing guide dogs
Manned security guarding
Your business' location ought to likewise have an influence in your final decision – similarly as with any business, it needs to satisfy an existing demand.
For instance, assuming there's no requirement for door security in your local area, that specialty probably won't merit seeking after. Conduct some market research and discover a gap in the market that your proposed business could potentially fill.
This sort of research will probably frame some portion of your business plan. Each new business needs a field-tested strategy, so you ought to keep in touch with one preceding you set out. Here you can clarify your vision and what you desire to accomplish, adding data like a financial plan and market research.
Understand the legal rules and regulations
The Security Industry Authority (SIA) is a decent spot to begin when trying to get to grips with the legalities.
Just like individuals liable for controlling the private security industry, you'll require the significant preparation and licensing.
There are various licenses accessible for front-line and non-front-line staff, so it merits investing energy looking into their website, investigating the choices accessible and what you'll eventually have to apply for.
When setting up your own organisation, it may likewise be smart to check out the SIA's Approved Contractor Scheme (ACS). The SIA say the plan "offers your association the chance to separate itself as perhaps the best supplier of private security administrations in the UK". For miniature security organisations with up to 10 licensable staff, it costs £400 to apply for the plan and there's a yearly enlistment charge of £15 "per licensable individual sent".
You can likewise get different testaments and certifications, including the NSI, ISO 9001, Safe Contractor plan, and CHAS (Contractors Health and Safety Assessment Scheme).
You ought to likewise pick a legal structure for your business – will you set up as a sole trader or a limited company? There are advantages and disadvantages to each. You likewise need to enlist as self-employed with HMRC.
What equipment will you need?
This will heavily depend on the type of service you're delivering and offering to clients. You should note that essential equipment can include the likes of:
two-way radios and smartphones
first aid kits
notebooks and pens to record incidents
torches
body cameras and recording equipment
alarms for lone security guards (there are apps and smart technology that can protect your staff)
You should also keep in mind that if you intend on hiring staff, they'll need to be in uniform. This is because, uniform helps show your professionalism and can display your company logo.
You may also need to supply your staff with things such as protective vests, durable footwear, and high-visibility jackets.
Hiring staff for your security company
Carrying on with the topic of staff members, you will have to think about how many employees, if any, you are going to need to help your business function efficiently. If you do set people on, it is vital that you employ the best people possible for the job.
With regards to drawing in potential workers, you can post on your company website, social media accounts, and both general and specialist job boards. You can likewise approach existing contacts, who may be fit to the job or know somebody who possesses all the necessary qualities.
Remember that security officers need the right licenses and preparing. You ought to get some information about their involvement with interviews, doing due tirelessness – this will include running personal investigations to ensure potential representatives don't have a crook record. Being exhaustive toward the beginning of the recruiting system could save you bother down the line.
You'll likewise have to know the amount to pay your staff, considering it into your financial plans. Examination will be critical. Furthermore, when you're beginning, recruiting independent staff of subcontractors could be a preferred choice monetarily over recruiting full-time representatives.
Marketing your security company
So, you've chosen your niche, caught up with all the rules and regulations applicable to you, and gone ahead and launched your new business venture. Now you need to attract clients, which can be easier said than done.
Here is where your experience can come in to aid you, as existing contacts will want to hire you. However, marketing your company in the right way is the best way to connect you with a client base. Here are some ways of doing just that:
Creating a brand that people can recognise and build a connection to
Developing a website and establishing a social media presence
Defining your ideal client and targeting them in an effective way
Bidding on and applying for relevant contracts you'd be a perfect fit for (start big and work your way up to bigger and more expansive jobs)
Getting into direct contact with potential clients (think online via email or social media for ease)
Ask your current clients for referrals so you can display to others what a great service you offer
Get certified by standards accreditors
Getting certified and accredited by the SIA will show clients that your business and your services meet the UK security industry's current quality standards.
Such accreditations include:
ISO 9001
ISO 14001
SIA ACS (the SIA's Approved Contractor Scheme)
Alcumus' Safe Contractor scheme
CHAS (the Contractors Health and Safety Assessment Scheme)
You could also consider applying to become a member of a security industry organisation such as the IPSA (International Professional Security Association), which aims to improve and professionalism, quality and training in the security sector.
By joining IPSA you will also enjoy the benefits that the organisation offers including knowledge exchange, training and networking opportunities while demonstrating to your clients that you're committed to quality.
Funding your security company
From the outset you should know exactly how much money you require to launch your private security business and how much money you'll need to make each month, quarter, or year, to cover the regular outgoings and make a profit.
The launch budget should include all expected expenses including premises rent, staff training costs, insurance, uniforms, specialist equipment, printing business cards etc. You should also map out your sales forecasts for the first three years as well as appropriate time periods, such as monthly.
Once you have these figures, then you'll know what funding you need to secure in order to get your business up and running. You might use personal savings, private loans from family and friends, bank loans, loans from specialist security lenders, or a combination of all of these.
A well written business plan will help you to secure funding from banks and specialist alternative lenders.
Launching my security business: What next?
Now you know the initial first steps to take in order to start a private security business, we hope that you feel inspired to get going, and confident that you can make a success of it.
Security is a busy, competitive industry, but by providing a reliable, successful and friendly service to your clients, you can stand out from the crowd. Good luck!
Frequently asked questions
What licenses do I need to start a security company UK
The licenses that are needed to start a security company in the UK are a front line or none front line personal license from the Security Industry Authority (SIA)
How much does it cost to start a security company
Between £2,000 and £20,000 it costs to start a security company in the UK. This amount includes training, insurance and hire of a vehicle.
Conclusion
Starting a security company in the UK requires careful planning and consideration of various factors. Firstly, it's important to obtain the necessary licenses and certifications from the relevant authorities, such as the Security Industry Authority (SIA). You'll also need to decide on the specific services you want to offer, such as manned guarding, mobile patrols, or CCTV monitoring. Developing a comprehensive business plan and marketing strategy will help to attract clients and secure contracts.
Additionally, building a skilled and reliable team of security personnel is crucial to the success of the company. By prioritising professionalism, reliability, and excellent customer service, a security company in the UK can establish a strong reputation in a highly competitive market.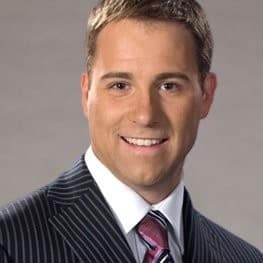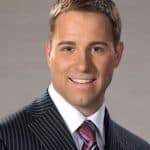 Seasoned professional with a strong passion for the world of business finance. With over twenty years of dedicated experience in the field, my journey into the world of business finance began with a relentless curiosity for understanding the intricate workings of financial systems.