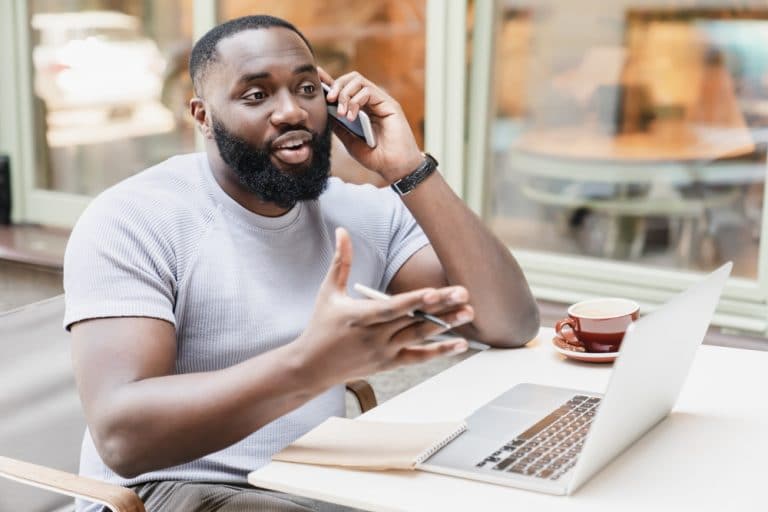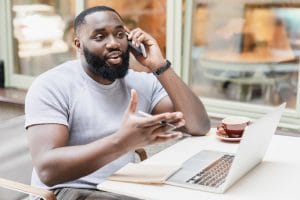 The freelance economy is booming in the UK, with an estimated 1.9 million people now working as freelancers. That's a huge increase from the 1.4 million freelancers in 2017, and it's easy to see why so many people are choosing this route.
Freelancing offers a great deal of flexibility and freedom, allowing people to work from home or anywhere else they please. It also means that you can choose your own hours and work around other commitments.
Whether you're a parent who needs to be at home for the school run or someone who wants to travel the world, freelancing can offer the perfect solution. And with an increasing number of businesses utilising freelancers, there's never been a better time to get started.
1.9 million freelancers were estimated in the UK in 2021, according to Independent Professionals and the Self-Employed. Though, why would you become a freelancer and what exactly is a freelancer?
What is a freelancer?
A large part of the UK's self-employed population is made up of freelancers. Various clients hire them for short-term projects on a contract-by-contract basis.
Clients appreciate using freelancers because they are flexible and have specialised skills that they can market. In start-ups and early-stage businesses, it allows them to access expertise without having to commit to a long-term agreement.
The independence and flexibility of freelancers is often also enjoyed by them. Since freelancers have to actively source and win work as well as deal with administrative tasks like tax and invoicing, they should see themselves as entrepreneurs.
Popular freelancing occupations
There are a variety of popular freelancing occupations that many people pursue. One popular option is writing. This can include content writing, copywriting, or even ghostwriting.
Many people also freelance as editors, proofreaders, or beta readers. Others find success as virtual assistants, customer service representatives, or graphic designers. Then there are those who work as web developers, app developers, or software testers.
The list goes on and on, but these are some of the most popular freelancing occupations out there. No matter what your skillset may be, there's likely a freelancing opportunity that's a good fit for you.
So if you're looking to ditch the traditional 9-5 and pursue a freelance career, consider one of these popular options, but here are the top five occupations among them (they account for half of all UK freelancers):
Artistic, media and literary
Teaching
Managers and proprietors in other services
Functional managers and directors
Sports and fitness occupations
How to become a freelancer
It's a rewarding feeling to go freelance, regardless of whether you're an experienced professional or a recent graduate.
Your craft should be something you are passionate about. You can make a living from your passion if you know how to market it. It's your passion made into a career. Is there anyone who wouldn't want that?
As a beginner, it is difficult to make a decision, get started and maintain motivation after six months (or six years).
Shift your perspective before going freelance
There is a chance you are considering leaving your current job to start your own company, or perhaps you are a student pondering your future. When becoming freelance, expect your perspective to change. You should reflect on your commitments, responsibilities, and personal 'non-negotiables' which, when combined, define your lifestyle and circumstances.
Families and finances are two of the most obvious.
As a result of having a regular pay cheque, you have income, and as a result you begin building up debt. You probably have your rent or mortgage to pay each month, as well as your Direct Debits, which are taken out as soon as you are paid.
If necessary, you can drop some of these easily, such as a gym membership or Netflix account. But what if you forgot to pay your utility bill? Do you have any building projects going on? Do you have trouble paying childcare fees or managing your credit card?
You should ensure you have a complete picture of your incomings and outgoings before you become a freelancer, if you are giving up a regular salary, so you don't miss payments.
Likewise, this will come in handy if you're not currently employed but want to weigh the pros and cons of freelancing in comparison to regular employment. Think about what kind of lifestyle you want to lead.
Going freelance requires discipline
A person who becomes their own boss is literally 'the boss'. You may not have a manager to report to, no sick pay, and no dress code for your kitchen table if you work mostly from home.
As a freelancer, you must learn how to work independently and keep to a productive routine without the constraints of a company.
Freedom is appealing to some people, especially if they are self-motivated. Nevertheless, many people may struggle to adapt to complete flexibility.
Create a business plan before you start freelancing. Defining your first quarter goals, whether they are billable hours or invoice amounts, can help you stay focused. The goal itself can be enough to motivate you, even if you tweak it once you get started.
Even if you don't commute, try to stick to your routine as much as possible. The Internet is full of pictures of freelancers working from bed in their pyjamas, but will this work in reality?
Prepare a decent breakfast, get dressed, and set your alarm.
Perhaps you could set up a schedule where you work from the client's office once a week, to add some structure and expectations.
Work out your freelancer fees and rates
Being a freelancer requires you to figure out how much you'll charge. Fees may come in the form of flat project-based rates, or as daily (or hourly) rates.
Conduct a little basic research and find out how much your services or skills are worth. If you charge rock-bottom rates and can't pay your bills, it makes little sense. Of course, it depends on your level of experience.
Keep in mind that it is important to build up your reputation and referrals. Achieve the respect and trust of a stable group of solid clients by doing work on time, within budget, and to a high standard.
Your self-employed success will depend on figuring out how to become indispensable to your clients.
There are no perfect formula for pricing your services as a freelancer, just a number of different variables which can have an impact the amount that clients will be willing to pay for your services, these include:
Experience
Industry
Project duration
Deliverables
Project complexity
Client's geographic location
Urgency
Create your portfolio with past jobs
Creating a portfolio with past jobs is a great way to display your experience and skills to future employers. A portfolio can include a variety of items, such as resumes, cover letters, job descriptions, performance reviews, and work samples.
Including these items in your portfolio will give employers a better sense of your work history and what you are capable of. If you have significant experience in a particular field, you may also want to include letters of recommendation or other forms of documentation.
No matter what you include, be sure to organize your materials in a way that is easy for employers to navigate. An employer should be able to quickly see what your strengths are and how they relate to the job they are trying to fill. With a well-crafted portfolio, you will be one step closer to landing your dream job.
Freelancer business structure
Choosing a business structure is part of becoming a freelancer. Before you register with HMRC, you must decide on your business structure. You're likely to be either a sole trader or a limited company unless you're forming a partnership with someone else.
There are benefits and drawbacks to each. Make sure you do your research and don't make hasty decisions. Find out what worked for your industry contacts in their first few years of trading.
When getting conflicting advice online, advice from people already in business is invaluable.
Freelancing as a sole trader
It's common for sole traders to deal with less paperwork and have more privacy than limited companies (although don't underestimate the amount of work you'll have to do each year with your tax return).
In reality, however, they do carry all the risks, such as debt and other financial liabilities. The reason for this is because freelancers and their businesses are legally one. Freelancers must register with HMRC as sole traders.
Freelancing as a limited company
Limited companies are separate legal entities, so if your business goes bankrupt, your personal assets will not be liable.
It is also possible to look more professional to clients if you run a limited company.
When setting up (and running) a limited company, there is more paperwork, rules, and regulations. In addition to registering with Companies House and completing your own tax return, you will also need to complete your Self-Assessment.
How to find clients as a freelancer
As a freelancer, you must learn how to sell your skills. Don't take on more work than you can handle.
If you want to be your own boss, you need to know who your first clients are or where to find them before you take the plunge.
If you're interested in how to become a freelance designer, see who local businesses use to create their flyers, posters, or websites. Marketing does play a role, but word
How to register as a freelancer for tax
As soon as you're up and running, register with HMRC so you know what your tax responsibilities are. No matter the structure of your business, this is an essential step that can be handled online largely.
There is a deadline for registering, which is 5 October after the end of your first tax year.
For all your early communications with HMRC, make sure you have an easily accessible email folder in addition to a paper-based one. As you pay taxes throughout the year, you need to enter certain details and login codes, and it can be difficult to find them all.
Once you have decided to become a freelancer, getting organized now will pay off later on, preventing lengthy call-waiting times with HMRC.
How to invoice as a freelancer UK
Invoicing as a freelancer in the UK can seem like a daunting task, but it doesn't have to be as you want to get paid ASAP. There are a few key things to remember when creating your invoices, and as long as you stay organised and keep track of your expenses, you'll be able to stay on top of your finances with ease.
First, be sure to include all of the relevant information on your invoice, including your name, contact information, and the date. Make sure that you list out each individual service that you provided and the corresponding price. If you had any expenses related to the project, be sure to include those as well so that your client can see exactly what they're being charged for.
Finally, don't forget to include your payment terms at the bottom of the invoice. This will let your client know when they need to pay you by and how they can do so. Once you've got all of this sorted out, simply send off your invoice and wait for payment. With a little practice, invoicing will become second nature in no time!
Paying your clients is unfortunately a challenge for some, so make sure you have a system in place, so you know when to expect payments. Should cashflow be slow on arriving it may be worth checking out financial products for freelancer's such as invoice finance.