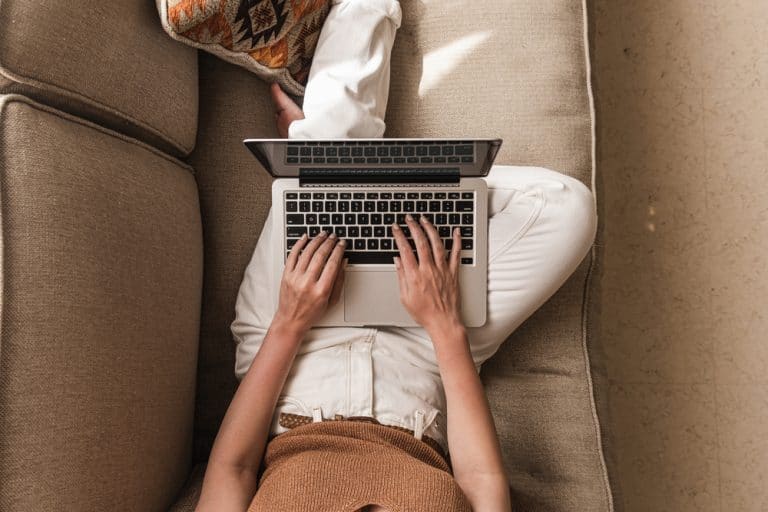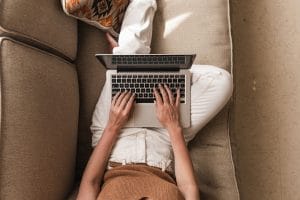 If you want to work in a freelance capacity, you need to be able to showcase your work effectively. This will be the main way you attract new opportunities and open more doors for yourself within your career. Today we will walk you through the very best ways of creating a freelancer portfolio that lands you the work you're searching for.
The benefits of a strong portfolio can include more paid work opportunities and better-quality job offers from potential clients. In addition, even if you're relatively new to the world of freelancing, it can boost your confidence in your abilities.
Although some talents may be more visually oriented than others, your portfolio matters regardless of where you're at: It's your chance to show clients what you're capable of through the projects you've done. Using the "Employment history" or "Other experiences" sections of your portfolio will let you highlight skills that may not stand out as you change niches.
How to build a freelance portfolio
When you're starting out as a freelancer, it can be tough to stand out from the crowd. After all, there are millions of other freelancers all vying for the same clients. One of the best ways to make your mark is to build a strong portfolio that showcases your skills and talent. But what should you include in your portfolio? Here are a few tips:
First, choose your best work. When potential clients are browsing your portfolio, they're looking for examples of your best work. So make sure to only include your absolute best pieces.
Second, use a mix of mediums. If you're a freelance writer, for example, you might include both short articles and long-form pieces in your portfolio. This will show potential clients that you're versatile and capable of handling different types of assignments.
Finally, keep it updated. As you land new clients and complete new projects, be sure to add them to your portfolio. This will show potential clients that you're active and always adding new skills to your repertoire.
If you follow these tips, you'll be well on your way to building a strong freelance portfolio that will help you land more clients and grow your business.
Regardless of your skill set, here are four tips for leveraging your portfolio.
Tip 1: Showcase the different services you can provide
Your portfolio should reflect your range of skills if you have more than one area of expertise.
Consider this example: you're not only an expert at writing product descriptions, but also posts for blogs and website copy. Your portfolio should show examples of your latest product copywriting, blogging, and website copywriting projects to show how multi-talented you are. You should describe each project individually.
Your best work should be displayed in the first four tiles of your portfolio. Keep in mind to focus on projects that have the most relevance to the type of project you are currently vying for.
Tip 2: Display your portfolio in a creative way
Your portfolio should be more than just a detailed list of your past employments. It's possible to get people to pay attention to the projects you want to share with them if you approach each one as its own story – whether you use words, images, reports, or something else to do so. The following examples demonstrate a variety of approaches:
Case studies: Tell the story of how you solved a challenge or helped a business.
Snippets: Include bits and pieces of your work. You do not have to include the entire project if it is a large or complicated project. As an example, you might share a summary of a longer document or a clip from a larger piece of work.
Screenshots: Save screenshots of your work, such as spreadsheets, research documents, apps, or even anonymous data from Google Analytics campaigns.
Results: Use diagrams, charts, and graphs to illustrate your achievements.
Testimonials: Include testimonials from former colleagues or clients that attest to your abilities. Use visually appealing quotes and testimonials.
Samples of your own work: A portfolio sample does not need to be from a paid project. If you can't demonstrate previous work, create a few relevant work samples.
Your past work cannot always be included in your portfolio, for example if you don't have permission to show the project or if the project is confidential in nature. You can make the most of your testimonials by focusing on other sections of your profile and proposal in order to display your experience and skills.
Tip 3: Each item in your portfolio should be highly detailed
Make sure you provide as much information as possible about each piece in your portfolio by providing a clear picture of your role in the project.
You should attempt to write a brief but interesting story about how the project came to be. For instance:
Describe your main task or deliverable
Describe how you tackled the client's problem
Outline the skills, tools, and technologies you used to fulfil the client's needs
Include any other important details about how you successfully met the project targets and goals
Your write-up should be brief and concise; a couple of short paragraphs should do the trick.
Portfolio items can also be linked to past projects. As a result, you can build a stronger connection between your projects, portfolio items, client feedback, and client ratings, which can help to verify your expertise, build credibility, and make these items more visible on your profile.
Tip 4: Constantly update your portfolio whenever there's something new to add
In your portfolio, you may have old projects that you have already managed to outgrow. You don't want prospects to see outdated projects that don't reflect how good you have become as you improve your skills.
The best option is either to remodel old project descriptions to highlight the skills and expertise that are currently more in demand, or to delete them entirely. You can revamp your presentation to make your portfolio items look shiny and new again if you feel these projects are still relevant. Alternatively, you can remove them to make room for new work.
Portfolios shouldn't be neglected. In addition to the expertise you bring to the table, you'll also gain experience and grow professionally. You want your clients to see this improvement, so don't hesitate to insist on excellence at every turn. Upload the screenshot and the link to your portfolio as soon as a client gives you permission to use the finished project. This way you're less likely to forget to add it to your portfolio at a later date.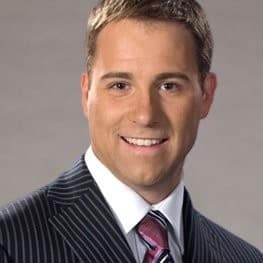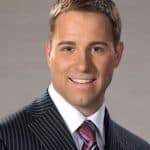 Seasoned professional with a strong passion for the world of business finance. With over twenty years of dedicated experience in the field, my journey into the world of business finance began with a relentless curiosity for understanding the intricate workings of financial systems.