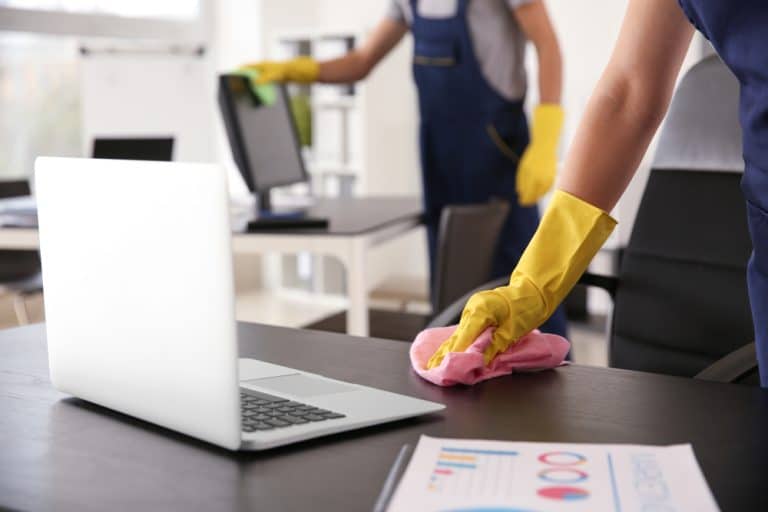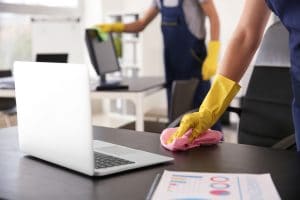 A cleaning business is a great way to start your own business with relatively low startup costs. There are a few things you will need to get started, such as cleaning supplies, equipment, and insurance.
You will also need to develop a marketing plan to attract customers. One of the best ways to market your business is by offering discounts for referrals or first-time customers.
You can also create a website or blog to showcase your work and attract new clients. With some hard work and dedication, you can build a successful cleaning business that provides you with a steady income.
There is a lot of potential for you to tap into a growing market by becoming a cleaner in the UK in 2022. We have seen a significant increase in the demand for cleaning services as we continue to navigate the Coronavirus pandemic.
Are you interested in setting up a cleaning business? Then you have come to the right place as we've put together a step-by-step guide to help you get things started.
How to start a cleaning business step by step
Starting a cleaning business in the uk is easier than you might think. there are a few key things you need to do in order to get your business off the ground.
First, research the market to see if there is a demand for your services. Next, draw up a business plan and decide what type of cleaning services you will offer.
Once you have a solid plan in place, it's time to get registered as a self-employed sole trader or limited company. Then, start marketing your business and acquiring customers.
Finally, set up some basic systems and procedures to help you run your business efficiently. following these steps will help you launch a successful cleaning business in the uk.
Identify your market
As a cleaner, you should decide what kind of market you're going to serve and what kind of cleaner you will be. Commercial, domestic, and specialised cleaning markets exist.
In addition to considering your expertise and experience, you should also make sure to do some research before selecting a market. How big are these markets in your local area? That's a crucial question to ask.
If you are considering starting your own domestic cleaning company, you should familiarise yourself with the government's safety guidelines for ensuring the safety of you and your clients.
Check qualifications
There are usually no qualifications required for domestic cleaners. Cleaning jobs requiring specialised equipment may require a qualification.
You can find more information about cleaning qualifications at the British Institute of Cleaning Science.
Set a budget
Cleaning chemicals, mops, and microfibre cloths are just a few of the essential items that you'll need if you're planning to offer a domestic cleaning service.
However, for commercial and professional cleaners, important items such as vacuum cleaners or carpet cleaners can be expensive. Be sure you have enough of what you need to cover all of the basics.
Decide how much to charge
What price point are you going to set for your services? Will you charge an hourly rate or a flat rate? Choosing an hourly rate is a good idea if you're not sure how long you'll be cleaning, while most clients prefer flat fees since they know exactly how much they're going to have to pay in advance.
To get a sense of what the going rate is, it's also a good idea to check prices in your area first.
Additionally, you should consider setting up an online payment system so that your clients can easily pay you or if you carry out commercial cleaning for other businesses it's worth looking at cleaning finance.
Keeping your personal and business finances separate may also be important for you.
Write a plan
A business plan should be written before any further action is taken. As you start and grow your venture, this document will help you build a solid foundation. A marketing plan would include conducting market research, building financial plans, and deciding on your marketing channels.
    6.  Pick a company name
Naming a cleaning company is no easy task. It's important to choose a name that is memorable and reflective of the company's values. At the same time, it's also important to make sure that the name isn't already being used by another business. With so much to consider, it's no wonder that many businesses put a lot of thought into choosing their name.
However, there are a few general tips that can help make the process a little easier. First, try to avoid names that are too specific or narrow in focus. This can make it difficult to expand the business in the future. Second, avoid using made-up words or acronyms. These can be difficult for people to remember and spell. Finally, try to choose a name that is both unique and memorable. A good cleaning company name should be able to stand out from the crowd and be remembered long after someone has heard it. With these tips in mind, choosing a great company name will be easier than ever.
7. Look for clients
You should be ready to pitch now. Depending on the market you choose, you will have different ways to attract clients. You can knock on doors, for example, if you are a household cleaner.
   8. Plan for growth
Your company might be a one-man band if you're a domestic cleaner. Nonetheless, cleaning businesses can grow from one-man operations to small companies with many employees. You may need to hire additional cleaning staff as your business grows.
   9. Make customer service a top priority
In today's competitive marketplace, customer service is more important than ever. By making customer service a top priority, cleaning businesses can ensure that they are providing the best possible experience for their customers. There are a few key ways to make sure that customer service is a top priority.
First, businesses should train their employees to be friendly and helpful.
Second, businesses should make sure that their employees are properly equipped to handle customer inquiries and concerns.
Finally, businesses should have systems in place to quickly and efficiently resolve any customer issues.
By following these steps, businesses can ensure that they are providing the best possible experience for their customers.
Make sure you follow national minimum wage legislation and obtain employers' liability insurance if you do this.
How much money do I need to start a cleaning business?
Before starting any business, it is important to carefully consider all of the associated costs. For a cleaning business, these costs can include things like cleaning supplies, equipment, insurance, and marketing.
Additionally, you will need to factor in the cost of renting or purchasing a space for your business. Of course, the amount of money you will need to start your cleaning business will vary depending on the size and scope of your operation.
However, with careful planning and a bit of research, you can get your business up and running without breaking the bank.
You will need between £2,000 and £10,000 to start a cleaning business, this will include insurances and cost of a vehicle.
Self-employed cleaner legal obligations
A cleaner who is self-employed has the same legal obligations as any other self-employed worker, including tax obligations.
HMRC requires you to register as self-employed, and you must file a Self-Assessment tax return annually. A tax bill must also be paid by the 31 January every year, and an account payment must be made every 31 July.
Consider your insurance options as well. In the event that a member of the public sustains an injury or loss as a result of your work, you should insure against such claims. You must also carry employers' liability insurance if you hire anyone in your cleaning business.
Top tips on perfecting your cleaning business venture
You can read through our top tips on being a UK-based cleaning business below:
Be prepared for a challenge
Entrepreneurship is challenging, but it can also be incredibly rewarding. Contemplate ways to handle fluctuations in your income, and, as your business grows, prepare to manage staff. Lastly, don't get discouraged if things are tough.
Take advice
Ask as many people as possible for their opinion. By doing so, you can make sure that you are headed in the right direction. Also, you should consider talking to as many financial advisors as possible.
Get ready for unusual requests
Every client has their own cleaning needs, and cleaning is a very personal business. You'll be constantly challenged.
Think about catering to landlords
You can reach a large market by making yourself an end-of-tenancy expert. A cleaning business can fill this niche since many landlords lack the time to conduct thorough cleanings between tenants.
Don't forget insurance
If something goes wrong while you're working on their property, your customers will want to be sure that you're covered. Lastly, if you employ people, you're legally obligated to get employers' liability insurance.