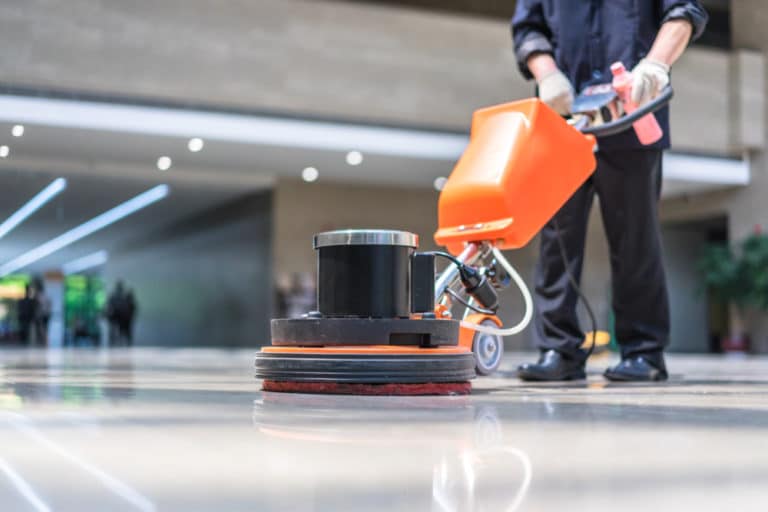 For many cleaning businesses, cash flow is the key to success. Having a steady flow of money coming in can help to cover expenses, fund growth, and avoid financial problems down the road.
However, for businesses that experience uneven or seasonal income, managing cash flow can be a challenge. Invoice finance is one solution that can help by providing a way to access funds that are tied up in unpaid invoices.
When a cleaning business uses invoice finance, they sell their outstanding invoices to a lender at a discount in exchange for immediate payment.
This can provide a much-needed infusion of cash, giving the business the resources it needs to continue operating smoothly. Invoice finance can be an expensive solution, but for businesses that are struggling to manage their cash flow, it can be well worth the cost.
Invoice finance is a possible solution and worth investigating. Invoice factoring works perfectly with cleaning businesses looking to take on more frequent and larger contracts.  
The business will be able to cover the associated daily costs using the outstanding invoice which you expect to receive 30, 60 or 120 days time.
Cleaning Company Factoring Services
Companies in the office cleaning industry usually begin life as small, owner managed and sole operated. The business owners of these companies tend to be ambitious go-getters, as they have started from the ground up. They are big on enthusiasm and entrepreneurial spirit but short on working capital. The potential for growth with this type of business is limited only only by finance.
The skills of a business owners to maintain sufficient cash flow from customers paying their invoices on time is not a simple task. Invoice Factoring for cleaning firm is particularly suitable for any type of service lead business. If a cleaning firm is struggling with clients to settle their invoices on a 30 day+ payment terms, Invoice factoring will allow you access your cash as soon as the invoice is raised, rather than waiting until the following 60 or 120 days.
Why cleaning companies should use Invoice Finance
Deciding how to finance growth of your cleaning business, you will find that the many different invoice factoring companies in the UK are all similar. Factors have operational requirement and criteria between invoice factoring companies very, as well of change month on month.
Business owners are waiting 72 days on average for payments from larger companies. Research by the CMI say 60% have waited 3 months for an invoice to be fully paid.
As a director of a cleaning firm you may not know what to look for. Choosing the wrong funding service or factor for your business will make the can cash flow go negative, cost you more than you expected and quickly have a downturn on the company.
Using an Invoice Factoring Broker like Invoice Funding, you will have the benefit of our finance industry experience and expertise to ensure a funding solution for your business.
We will introduce you to the correct invoice factoring company and assist and advise you in your negotiations. Invoice finance company pays us a commission meaning, you won't pay us a single penny for using our services.
Types of Invoice Finance for commercial cleaning companies
The needs of the cleaning industry tend to vary according to growth stage and their specialist industry sector. To help you work out which type of commercial cleaning finance will suit your business, here is a brief guide to the three main options:
Invoice discounting
Invoice discounting for commercial cleaning agencies is a confidential finance facility when a company's unpaid invoices are used as collateral for a loan. Invoice discounting companies enable businesses to leverage the value of their sales ledger.
With an invoice discounting company, when sending out invoices to customers a proportion of the total amount becomes available from the lender, which provides your business with a source of working capital throughout the month while you wait for your client to pay their bill.
The benefit of invoice discounting is you maintain responsibility for your sales ledger as well as any outstanding amounts chased and invoice processing. The main difference between this method and invoice factoring is that your customer is not aware that you have taken on cashflow finance. If you prefer to keep the financial arrangement confidential from your customers then discounting may be the right product for you.
You no longer have to wait up to 120 days to receive settlement for your services, and you remain in charge of your own credit control processes, meaning that you continue to chase late payments and therefore your customers are not made aware of any third party involvement.
Invoice factoring
Invoice factoring for commercial cleaning businesses is when a business sells its sales ledger to a third-party company. It's a form of factoring finance and will give your business an effective way to improve its cashflow position.
How does invoice factoring work, the finance lender will provide the credit control service to recover payment of the unpaid invoice.
Factoring companies allow you to release cash from your unpaid invoices quicker than having to wait between 30 to 90 days – and sometimes up to 120 days – for your customers to pay you.
The invoice factoring provider we handle credit control on your behalf, allowing you to concentrate on other areas of the business instead of chasing up late payments.
Spot factoring
Spot factoring for commercial cleaners is a way for a business to access funds by selling unpaid sales debts to a 3rd party, a spot factoring company, on a one off basis in order to receive payment quicker.
The business will agree rates and fees with a spot factoring company and then decide which account it wants to assign to them. The spot factoring company, once your bill for services that have been completed is verified, will advance a proportion of its value, usually around 70-85%, to the business.
The spot factoring company will then chase up the amount from the client and once paid to them in full will reimburse the business with the outstanding balance minus the agreed fees.
Benefits of Cleaning Finance
Cash released in 24 hours after invoices are raised
Receive up to 95% of the invoice amount
Credit control can be fully managed or confidentially kept in-house
Improves cash flow for your business
Negotiate better terms with your suppliers
Bad Debt Protection can be added to protect against non-payments
It allows you to release funds against the value of invoices within 24 hours of their issue. This means that, rather than wait for your customers to pay, you gain immediate access to cash that can be used to keep the business running as usual, or to grow your business with new clients and contracts.
When it comes to finding the right type of invoice finance for your business, you may find either invoice factoring or invoice discounting provide a better fit.
With invoice factoring the funder will additionally manage your sales ledger on your behalf, with their credit management resource and expertise reducing in-house overheads and improving collection times in general.
How does invoice finance work for your cleaning business?
Invoice Finance works best your cleaning business issues invoices to other commercial businesses.
Step 1: The cleaning business must provide a service or a product to the end user (another business)
Step 2: The business sends an invoice with the amount documenting the amount owed.
Step 3: A copy invoice also needs to be forward to the factoring provider. ( most factors have an online interface for this)
Step 4: The factoring company makes an initial payment usually (70 -95%) of the invoice value within 24 hours.
Step 5: Your sales ledger is maintained by the factoring company, so the factor chases overdue payments.
Step 6: The client pays the total amount of the invoice to the factoring company. you then receive the balance less the factoring company's fees.
What is the cost to my business?
For example your business turnover is £350,000 per year.
Service Fee= £350,000 x 1.65% = £5775
BDP= £350,000 X 0.7% = £2450
£350,000 – £8225 = £341,775
£341,775 x 80% = £273,420 x 4.5%/ 365 x 45 = £1516
Set Up Fee: £265
Total Cost = £10,006 without disbursements
Like to know more?
Invoice Funding are one of the largest Invoice Factoring Brokers for cleaning companies in the UK. Since we started in 2010 we have secured funding for over 200 Cleaning Businesses.
Over the yeas we have formed close relationships with many invoice finance companies. Due to the volume volume of enquiries that we introduce to funder, we gain a better competitive rate for your business. 
Do you think invoice factoring could support your cleaning business to grow? Simply complete the online enquiry form and a funding expert will contact you.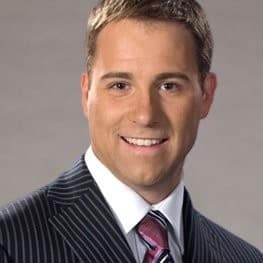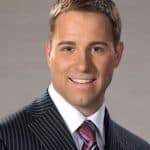 Seasoned professional with a strong passion for the world of business finance. With over twenty years of dedicated experience in the field, my journey into the world of business finance began with a relentless curiosity for understanding the intricate workings of financial systems.