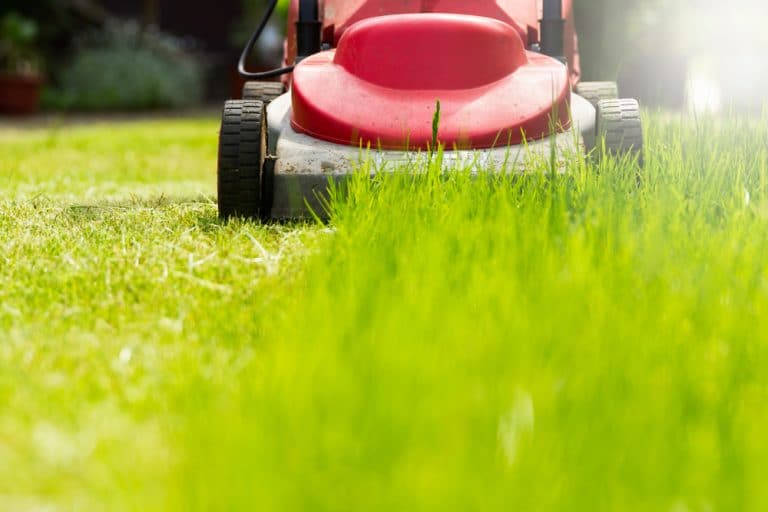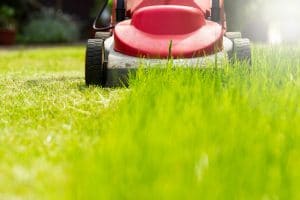 Many people dream of starting their own business, and there are few businesses as rewarding as a landscaping business. Not only do you get to be your own boss, but you also get to work outdoors and help people create beautiful spaces.
If you're thinking of starting a landscaping business, there are a few things you need to keep in mind.  With a little hard work and dedication, you can turn your landscaping business into a thriving success.
Starting a landscaping business can be a lot of fun and offer you plenty of exercise. Here's how to get started.
Steps to starting a landscaping business
Are you interested in starting your own landscaping business? It can be a great way to combine your love of plants and gardening with a chance to start your own business. Here are a few steps to get you started:
1. First, do your research. What type of landscaping services are in demand in your area? What do local businesses charge for their services? Knowing the landscape of the industry you're entering will help you create a successful business plan.
2. Next, assemble a team of experts. This may include a landscape architect, horticulturist, or irrigation specialist, depending on the services you plan to offer. Having a strong team behind you will give your business the expertise it needs to succeed.
3. Create a business plan. This document will outline your goals, strategies, and financial projections. A well-crafted business plan will give you a roadmap for success and help you secure funding, if needed.
4. Get the word out about your business. Promote your services through online advertising, word-of-mouth marketing, or print marketing materials. Make sure potential customers know what sets your business apart from the competition.
5. Finally, deliver quality services and build
Why start a landscaping business
Maybe it's because of the wartime spirit that prevailed following the financial crisis, or perhaps there is another reason for it. Regardless, gardeners are all the rage once again.
Landscape gardening employs over 60,000 people and has an annual turnover of about £3 billion, according to figures from the Horticultural Trade Association. Nevertheless, there are some rules you should know if you plan to flex your green fingers.
Probably the first thought that comes to mind when thinking of gardening businesses is getting a suntan and playing around outside. Landscape gardening is hard work, as many start off as one-man operations. There is far more to this job than a simple bit of weeding.
Who is it suited to?
Probably not for you if you are an indoor person who dislikes being exposed to the elements. You may want to consider braving the elements, however, if you enjoy getting your hands dirty and being creative.
Gardening is not just for the summer – there are certain myths surrounding the industry. The majority of the planning and work on our gardens occurs in the winter, so we enjoy them in the summer. A summer garden won't be very enjoyable if there are workers and cement mixers out there.
It can also be difficult to work outdoors. This past summer was especially wet. The installation of ponds and walls, however, is becoming more popular, and this can be done undercover.
Although you can complete some landscaping tasks undercover, the weather and other factors can disrupt your schedule, so it is vital to plan ahead.
Aside from that, you should be prepared to put your business on the market. Personal recommendations will be important for your business. A person may ask their friends, their local garden centre or wholesaler for a recommendation. Ultimately, what is most important is the last project you completed.
Another thing you need to prepare for is going back to school. Taking horticultural college courses will give you the skills and knowledge you'll need to succeed.
Planning, rules and regulations when starting a landscaping company
Research
You should prepare a business plan by conducting some research on what other landscapers in your area offer and what gardening trends you can capture as part of your business plan. You should conduct your market research locally, but you should also keep in mind trends that will likely impact the gardening industry in the next few years.
What are you waiting for? Make sure you know the kind of work you want to do and the market you would like to target. Jumping right in could lead to mistakes. Like any business, it's not as easy as running down to the garden shed, grabbing your tools, and becoming a gardener. You must do your homework first.
Landscaping gardening is a great way to get outside and improve people's surroundings. A good reputation can also be built in this profession. Sadly, some cowboys work in this industry, overcharging and performing shoddy work.
When gardening jobs are scarce, they'll lay patios or tarmac driveways. Being professional and accountable will help you avoid being tarred with the same brush. There are little things you can do to reassure your customers, like printing your name on the side of your vehicle and sending out invoices on headed paper.
What are the rules and regulations?
In the United Kingdom, landscapers often engage in activities that involve the movement and disposal of waste materials like soil, vegetation, and rubble. A waste transfer license, sometimes referred to as a waste carrier license, is legally required to ensure that waste is being handled, transported, and disposed of in a responsible and environmentally safe manner.
This regulatory requirement aims to minimize illegal dumping and the improper treatment of waste, which can lead to environmental degradation and public health risks. Having a license signifies that the landscaper is aware of, and compliant with, the necessary regulations for waste management, thereby promoting accountability, sustainability, and the traceability of waste from its origin to its final disposal point.
Penalties for Non-Compliance
Fines: Failure to hold a proper waste transfer license can result in fines, which can be significant and impact the financial standing of the business.
Legal Action: In serious cases, non-compliance can lead to criminal charges and court proceedings.
Business Reputation: Being caught without a license can severely damage a company's reputation, potentially leading to a loss of clients and revenue.
Operational Disruption: Legal proceedings or investigations can disrupt normal business operations, leading to delays and additional costs.
Therefore, obtaining and maintaining a waste transfer license is essential for landscapers to operate responsibly and within the bounds of the law.
Chainsaw operation at work
Before you can legally get started, it's essential to know that the UK mandates specific requirements to ensure both your safety and the well-being of those around you.
Training: It's not just about turning the machine on and cutting; proper chainsaw operation is a skill developed through rigorous training. Research has highlighted that the majority of fatal and serious accidents occur due to a lack of knowledge and best practices. Hence, UK law demands that anyone operating a chainsaw must undergo specialized training focused on the type of work they will be doing.
Protective Clothing: Equally vital is the requirement for wearing Personal Protective Equipment (PPE). According to UK regulations, while operating a chainsaw, you must wear a helmet, hearing and eye protection, gloves, and boots. Additional gear like leg and groin protection, as well as snag-resistant clothing, is also mandated.
If you're keen on acquiring the right training, don't hesitate to reach out to us immediately. We offer a variety of courses explicitly tailored for tree surgery professionals in the UK, ensuring you meet all legal requirements while mastering the skills needed for safe and effective chainsaw operation.
Spraying of glyphosate herbicide
If you're considering offering weed removal services, it's imperative to understand that you must be certified to use professional-grade weed killers for commercial purposes. Using these chemicals without the proper qualifications can result in legal consequences. The industry-standard credential in this field is the NPTC Level 2 Award in the Safe Use of Pesticides, commonly referred to as PA1 and PA6.
The course is generally divided into two core units: theoretical and practical. Upon completion, you'll be armed with a lifetime qualification that authorizes you to safely apply pesticides in public areas. The PA1 unit serves as the theoretical foundation and covers essential topics such as legislation, health and safety protocols, label comprehension, and responsible handling and application of pesticides. The PA6A unit is the hands-on segment that instructs you on the manual handling and secure application of pesticides through knapsack sprayers. Additionally, an extra assessment, PA6AW, qualifies you to apply pesticides in proximity to water bodies.
So, if you're committed to entering this profession, ensure you are fully certified to avoid legal ramifications and to deliver a service that meets industry standards for safety and efficacy.
Landscaping costs: How much to start-up?
The cost of starting a landscaping business can be between £5k and £10k.
If you wish to operate at a high level, of course, it is recommended that you start small and hire large equipment like cement mixers or cutting machines as needed.
Probably the most likely items you will need to hire are a cement mixer, an angle grinder (used for stonework), compactors, which compact the ground when making paths, and a chainsaw. When renting for a few days at a time, most contractors will allow you to set up an account. Renting most equipment costs around £25 per day.
Tools of the Trade: Costing your Equipment
1997 Ford Transit van £5500
Professional petrol mower £700
Strimmer £500
Blower (for clearing debris) £500
Wheelbarrow £20
Shears £17
Spade £14
Fork £12.50
Hoe £12
Garden kneeler £10
Plant feeder and food £5
Secateurs £4
Trowel £4
Planter £3
Gloves £2
Total £7303.50
What can I earn as a landscape designer?
It is possible to charge up to £100 for a day spent overhauling someone's garden without being radical. Costs include taking garden waste to the dump. It may cost around £100 a week to fuel your vehicle and machinery, depending on how much you use them.
The weather can have a drastic impact on your schedule, so it can be hard to predict how many hours you will work.
He has about four days off a month because of the weather. Taking four days per month as an average for the number of days you cannot work, the figures below will give you an idea of what you might be able to earn.
Taking one month as an example, below you can see how much you may be able to earn in a year if you work at the same level throughout the year.
Your ingoings and outgoings
Fee: Days worked: £100 per day 20 days per day Total earned (approx.): £2000 per month
Petrol costs (for vehicle and machinery): Insurance: £100 per week £20 per month Total costs (approx.): £500 per month
Total income (approx.): £15,000 per year
Tips for succeeding in the landscaping business
As with gardening, starting a gardening business requires patience and preparation. It requires persistence and hard work. The rewards are, however, great. You will likely be in charge of that in many cases, especially if you are responsible for overhauling an overgrown jungle.
There's much more to gardening than just planting nasturtiums, and that's what makes the industry more than just garden maintenance. If you take good care of your grounds, it will add value to your house.
The following are some basic rules you should follow in order to maximise your gardening business:
You can get a lot out of taking courses at a horticultural college
Don't be mistaken for a cowboy operation by marketing yourself well. Take responsibility for your actions.
Before you buy any expensive equipment – such as cement mixers – rent it first so you are sure the purchase is worth it
Before starting out on your own, learn your trade by working for someone else
Don't book more than a month in advance – weather conditions can suddenly change, or other work may interfere
Don't forget to dress for all weather condition
Insurance for landscapers
For landscapers in the UK, having the right insurance coverage is crucial to protect their business, assets, and clients. As professionals who work on various outdoor projects, landscapers are exposed to potential risks that could result in financial liabilities.
Adequate insurance not only provides peace of mind but also ensures that any unexpected events don't lead to significant financial setbacks. From accidental property damage to bodily injury claims, the right insurance policies can help landscapers navigate unforeseen challenges in their line of work.
When it comes to insurance coverage for landscapers, several types of insurance are essential to consider. These policies help mitigate risks and safeguard the business's reputation and finances. Some crucial insurance types for landscapers include:
Public Liability Insurance: Covers costs associated with third-party property damage or bodily injury claims.
Employers' Liability Insurance: Mandatory if you have employees, this covers work-related injuries or illnesses your employees may sustain.
Tools and Equipment Insurance: Protects valuable tools and equipment against loss, theft, or damage.
Professional Indemnity Insurance: Provides coverage in case of claims related to errors or advice given during landscaping projects.
Several reputable insurance companies offer coverage tailored to the needs of landscapers in the UK:
Hiscox
Simply Business
AXA
NFU Mutual
Tradesman Saver
Securing the right insurance coverage is an essential step for landscapers to ensure their business's longevity and success, allowing them to focus on their work without the worry of potential setbacks.
Financing your landscaping business
Starting a landscaping business requires careful financial planning to cover initial expenses and sustain operations until profitability is achieved. Securing adequate financing is a crucial aspect of launching a successful venture in the landscaping industry. Whether it's purchasing equipment, hiring staff, or marketing your services, having the right financial resources can set your business on the path to growth and success.
There are various avenues for financing your landscaping startup, each with its own advantages and considerations. Exploring different types of financing options can help you make informed decisions:
Invoice Finance: This option allows you to get an advance on your outstanding invoices, helping to maintain cash flow while waiting for clients to pay.
Start-up Business Loan: Traditional business loans provide a lump sum of money that can be used for initial expenses, with set repayment terms.
Investors: Finding investors who believe in your business idea can provide a significant injection of capital in exchange for equity or a stake in the company's future profits.
Peer-to-Peer (P2P) Lending: P2P lending platforms connect borrowers with individual investors, providing an alternative source of funding outside of traditional banks.
By carefully evaluating these financing options, you can choose the one that best aligns with your business goals, financial situation, and risk tolerance. Remember that combining different types of financing might also be an effective strategy to meet your startup's financial needs.
Frequently asked questions
How much does it cost to start a landscaping business UK?
It costs between £5,000 and £10,000 to start a landscaping business UK. In most circumstances, if you're renting tools for a few days at a time, there are contractors with whom you may establish an account.
Is landscaping profitable UK?
Yes, landscaping is profitable in the UK. On average, the running costs for being a self-employed landscaper will be around £9,000, which will give you a final profit (i.e. a take-home salary) of around £37,200 per year.
Conclusion
In conclusion, embarking on the journey to start a landscaping business holds the promise of turning a passion for outdoor spaces into a thriving venture. The landscaping industry offers a canvas for creativity, craftsmanship, and environmental stewardship, making it an exciting and rewarding endeavor. By meticulously planning, acquiring the necessary skills, securing financing, and nurturing a strong work ethic, aspiring entrepreneurs can lay the foundation for a business that not only transforms landscapes but also contributes positively to the local community.
With dedication, perseverance, and a commitment to providing exceptional service, the possibilities for growth and success in the landscaping industry are abundant. As the business takes root and flourishes, the satisfaction of creating beautiful outdoor spaces and the gratification of a well-run enterprise make the effort well worth the investment.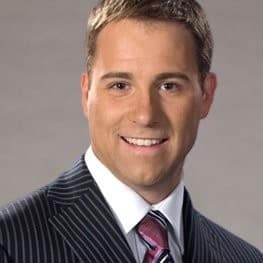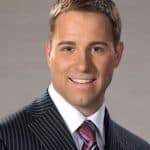 Seasoned professional with a strong passion for the world of business finance. With over twenty years of dedicated experience in the field, my journey into the world of business finance began with a relentless curiosity for understanding the intricate workings of financial systems.