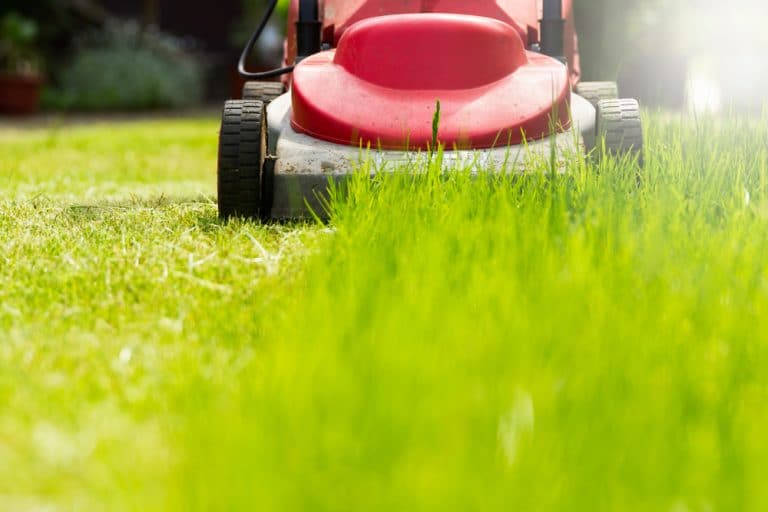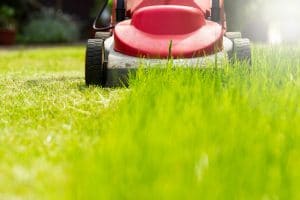 Many people dream of starting their own business, and there are few businesses as rewarding as a landscaping business. Not only do you get to be your own boss, but you also get to work outdoors and help people create beautiful spaces.
If you're thinking of starting a landscaping business, there are a few things you need to keep in mind.  With a little hard work and dedication, you can turn your landscaping business into a thriving success.
Starting a landscaping business can be a lot of fun and offer you plenty of exercise. Here's how to get started.
Steps to starting a landscaping business
Are you interested in starting your own landscaping business? It can be a great way to combine your love of plants and gardening with a chance to start your own business. Here are a few steps to get you started:
1. First, do your research. What type of landscaping services are in demand in your area? What do local businesses charge for their services? Knowing the landscape of the industry you're entering will help you create a successful business plan.
2. Next, assemble a team of experts. This may include a landscape architect, horticulturist, or irrigation specialist, depending on the services you plan to offer. Having a strong team behind you will give your business the expertise it needs to succeed.
3. Create a business plan. This document will outline your goals, strategies, and financial projections. A well-crafted business plan will give you a roadmap for success and help you secure funding, if needed.
4. Get the word out about your business. Promote your services through online advertising, word-of-mouth marketing, or print marketing materials. Make sure potential customers know what sets your business apart from the competition.
5. Finally, deliver quality services and build
Why start a landscaping business
Maybe it's because of the wartime spirit that prevailed following the financial crisis, or perhaps there is another reason for it. Regardless, gardeners are all the rage once again.
Landscape gardening employs over 60,000 people and has an annual turnover of about £3 billion, according to figures from the Horticultural Trade Association. Nevertheless, there are some rules you should know if you plan to flex your green fingers.
Probably the first thought that comes to mind when thinking of gardening businesses is getting a suntan and playing around outside. Landscape gardening is hard work, as many start off as one-man operations. There is far more to this job than a simple bit of weeding.
Who is it suited to?
Probably not for you if you are an indoor person who dislikes being exposed to the elements. You may want to consider braving the elements, however, if you enjoy getting your hands dirty and being creative.
Gardening is not just for the summer – there are certain myths surrounding the industry. The majority of the planning and work on our gardens occurs in the winter, so we enjoy them in the summer. A summer garden won't be very enjoyable if there are workers and cement mixers out there.
It can also be difficult to work outdoors. This past summer was especially wet. The installation of ponds and walls, however, is becoming more popular, and this can be done undercover.
Although you can complete some landscaping tasks undercover, the weather and other factors can disrupt your schedule, so it is vital to plan ahead.
Aside from that, you should be prepared to put your business on the market. Personal recommendations will be important for your business. A person may ask their friends, their local garden centre or wholesaler for a recommendation. Ultimately, what is most important is the last project you completed.
Another thing you need to prepare for is going back to school. Taking horticultural college courses will give you the skills and knowledge you'll need to succeed.
Planning, rules and regulations when starting a landscaping company
Research
You should prepare a business plan by conducting some research on what other landscapers in your area offer and what gardening trends you can capture as part of your business plan. You should conduct your market research locally, but you should also keep in mind trends that will likely impact the gardening industry in the next few years.
What are you waiting for? Make sure you know the kind of work you want to do and the market you would like to target. Jumping right in could lead to mistakes. Like any business, it's not as easy as running down to the garden shed, grabbing your tools, and becoming a gardener. You must do your homework first.
Landscaping gardening is a great way to get outside and improve people's surroundings. A good reputation can also be built in this profession. Sadly, some cowboys work in this industry, overcharging and performing shoddy work.
When gardening jobs are scarce, they'll lay patios or tarmac driveways. Being professional and accountable will help you avoid being tarred with the same brush. There are little things you can do to reassure your customers, like printing your name on the side of your vehicle and sending out invoices on headed paper.
What are the rules and regulations?
It is probable that you will come in contact with pesticides, fertilizers, and other chemicals as a gardener. These chemicals must be handled, transported, and stored safely. Poisonous plants and weeds may also be encountered. It is important to know how to handle dangerous plants. Labels must be visible and the customer must be informed of any risks. When using certain equipment or machinery, protective clothing is also required.
Even though these things may all seem obvious, it is important to protect yourself and your business against such things.
What sort of insurance will you need?
Professional indemnity insurance
Having a written agreement protects you from disputes with the client over whether the original agreement and the customer's requirements have been met.
To avoid this, you should make sure that your fee structure is clear how your invoices will be settled, also include detailed plans, lists, and itemised bills to your customers. Be accountable, as we discussed earlier.
Public liability insurance
This will cover you in the event of accidents. We can estimate that this will cost you somewhere between £200 and £250 a year.
Landscaping costs: How much to start-up?
The cost of starting a landscaping business can be between £5k and £10k.
If you wish to operate at a high level, of course, it is recommended that you start small and hire large equipment like cement mixers or cutting machines as needed.
Probably the most likely items you will need to hire are a cement mixer, an angle grinder (used for stonework), compactors, which compact the ground when making paths, and a chainsaw. When renting for a few days at a time, most contractors will allow you to set up an account. Renting most equipment costs around £25 per day.
Tools of the Trade: Costing your Equipment
1997 Ford Transit van £5500
Professional petrol mower £700
Strimmer £500
Blower (for clearing debris) £500
Wheelbarrow £20
Shears £17
Spade £14
Fork £12.50
Hoe £12
Garden kneeler £10
Plant feeder and food £5
Secateurs £4
Trowel £4
Planter £3
Gloves £2
Total £7303.50
What can I earn as a landscape designer?
It is possible to charge up to £100 for a day spent overhauling someone's garden without being radical. Costs include taking garden waste to the dump. It may cost around £100 a week to fuel your vehicle and machinery, depending on how much you use them.
The weather can have a drastic impact on your schedule, so it can be hard to predict how many hours you will work.
He has about four days off a month because of the weather. Taking four days per month as an average for the number of days you cannot work, the figures below will give you an idea of what you might be able to earn.
Taking one month as an example, below you can see how much you may be able to earn in a year if you work at the same level throughout the year.
Your ingoings and outgoings
Fee: Days worked: £100 per day 20 days per day Total earned (approx.): £2000 per month
Petrol costs (for vehicle and machinery): Insurance: £100 per week £20 per month Total costs (approx.): £500 per month
Total income (approx.): £15,000 per year
Tips for succeeding in the landscaping business
As with gardening, starting a gardening business requires patience and preparation. It requires persistence and hard work. The rewards are, however, great. You will likely be in charge of that in many cases, especially if you are responsible for overhauling an overgrown jungle.
There's much more to gardening than just planting nasturtiums, and that's what makes the industry more than just garden maintenance. If you take good care of your grounds, it will add value to your house.
The following are some basic rules you should follow in order to maximise your gardening business:
You can get a lot out of taking courses at a horticultural college
Don't be mistaken for a cowboy operation by marketing yourself well. Take responsibility for your actions.
Before you buy any expensive equipment – such as cement mixers – rent it first so you are sure the purchase is worth it
Before starting out on your own, learn your trade by working for someone else
Don't book more than a month in advance – weather conditions can suddenly change, or other work may interfere
Don't forget to dress for all weather conditions