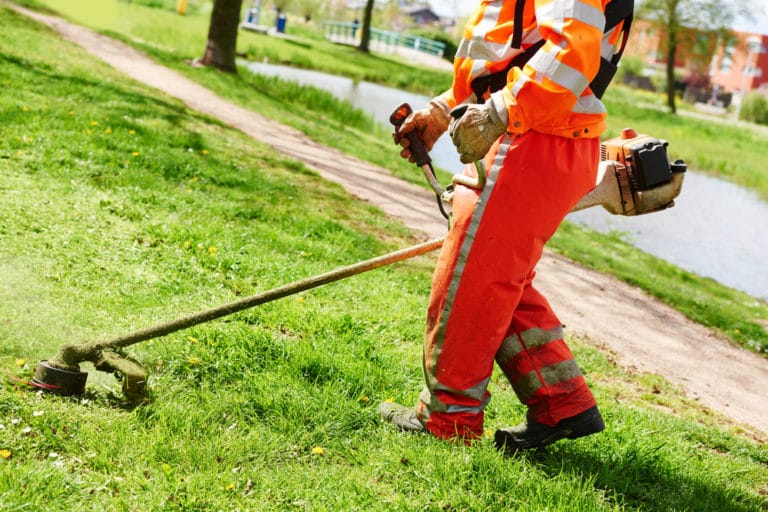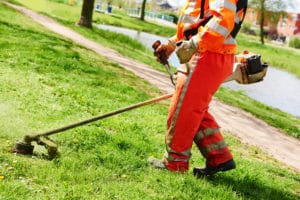 When looking to expand or grow your landscaping business, there is always a need for working capital. Even though you may be ready to expand or branch out, your business finances may not support it.
If cash is not available or your budget isn't enough to cover expenses, there are a number of landscaping loans and finance solutions available for you to consider.
Large office buildings, apartment complexes, commercial clients, and hotels often demand the option to pay invoices in 30 to 60 days as a condition doing business. 
As a commercial landscaper, you don't have a strong negotiating option. Unfortunately, you have to accept those payment terms or risk losing your clients to a competitor.
What is Landscaping Business Finance
Invoice Finance for landscaping businesses is especially designed to meet the needs of landscaping business owners, and can support the growth and expansion of your company.
There are a number of significant expenses that need to be met when working within the industry, such as the costs of materials, equipment and insurance. Opting for a landscaping business finance can give you increased working capital, allowing your business to meet such costs with ease, work on business expansion or cover your business in any financial emergencies that arise.
Types of Landscaping Finance
Instead of relying solely on high street banks, consider a landscaping business finance as an alternative solution to fund your landscaping company. Here's a list of the best options:
Invoice Factoring – Invoice factoring is a finance facility provided by an invoice finance lender to help business owners leverage their unpaid invoices, giving them an instant cash injection into the business.
On payment of the invoice from their customers the lender will release the final amount minus any fees and charges. Landscape companies use factoring to help with cashflow, this saves business having to wait 90 days to get paid.
Invoice Discounting – Invoice discounting is an invoice finance facility when a company's unpaid invoices are used as collateral for a loan. Invoice discounting companies enable businesses to leverage the value of their sales ledger.
With an invoice discounting company, when sending out invoices to customers a proportion of the total amount becomes available from the lender, which provides your business with a source of working capital throughout the month while you wait for the payment of your invoice to be processed.
Business Loans – Business loans are very common and one of the first options for businesses looking to raise finance. The lender provides money that you, as the borrower, pay back, with interest, over an agreed period. This type of funding is secured or un-secured.
Merchant Cash Advance – A merchant cash advance is a type of business funding designed to help businesses gain access to the cash they need in a flexible way. The lender provides the business with a cash advance which it pays back through a percentage of its customers' card payments using a card terminal.
Bridging Loan – A bridging loan is a short-term finance option for buying property. It 'bridges' the financial gap between the sale of your old house and the purchase of a new one.
If you're struggling to find a buyer for your old house, a bridging loans could help you move into your next home before you've sold your current one.
Benefits of Grounds

Maintenance

Finance
One benefit of having the use of business finance is that it will keep your landscaping or grounds maintenance business on track all year long but it also provides benefits that traditional business loans don't.
Access to immediate cash.  Applying for a traditional business loan can take weeks or longer. With invoice factoring, you can typically be approved and receive funds in days instead of weeks. Factoring eliminates waiting for invoices to be paid or a bank loan to be approved and allows you to get the cash you need now.
Perfect credit not required. With invoice factoring, less than perfect credit isn't a problem. Approval is based on the creditworthiness of the customers whose invoices you submit for factoring. When choosing invoices to factor, it's important to pick those issued to customers with a consistent payment history.
Avoid taking on additional debt. Invoice factoring is not a loan so it will not add additional debt to your balance sheet. Factoring simply gives you quick access to funds that are already owed to you. It also allows you to keep other funding options open should you need them.
Fund business growth. Whenever a business opportunity comes along, a business owner needs to have the cash on hand to take advantage of it. Whether it's new equipment or additional business, you need to have sufficient working capital to invest in that opportunity and promote business growth.
Applying With Bad Credit
It can be especially challenging to secure funding for your business when your credit score isn't quite what it ought to be. With many traditional lenders, it is impossible to secure finance with a poor credit rating, which can of course be exceedingly frustrating.
However, it is possible to secure funding with Invoice Funding, as we approve working capital based on your business financial performance as opposed to wholly on your credit rating. Our bad credit business funding are there to provide you with the financial support your business requires to thrive
Landscaping

Finance

Application Process
Step 1: Click on to our application page. Here you will be asked for further details about your Landscaping business to ensure that we successfully match you with the lender best suited. We will ask you to provide us with:
The name of your landscaping business

The number of months / years you have been trading for

Your business' average monthly turnover
Step 2: We will then ask you to provide us with the following details:
Your title, first name and surname

Your position within the business

Your email address and telephone number
Step 3: Once you have provided us with these details, click to accept the terms and conditions and then click 'get my quote'. From here, your application will then be processed and assessed by one of our approved business finance suppliers.
Step 4: One of our account managers will soon be in contact with you by either phone or email, to discuss the terms of your business loan or cash advance agreement.
Step 5: Please make sure you take time to carefully read through all of the terms of agreement, then sign the relevant documents and return them back to the lender. You should then receive the funding to your account within as little as 24 hours.
Read more: Painting Contractors Invoice Finance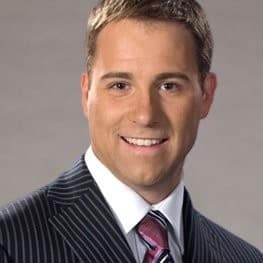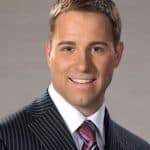 Seasoned professional with a strong passion for the world of business finance. With over twenty years of dedicated experience in the field, my journey into the world of business finance began with a relentless curiosity for understanding the intricate workings of financial systems.