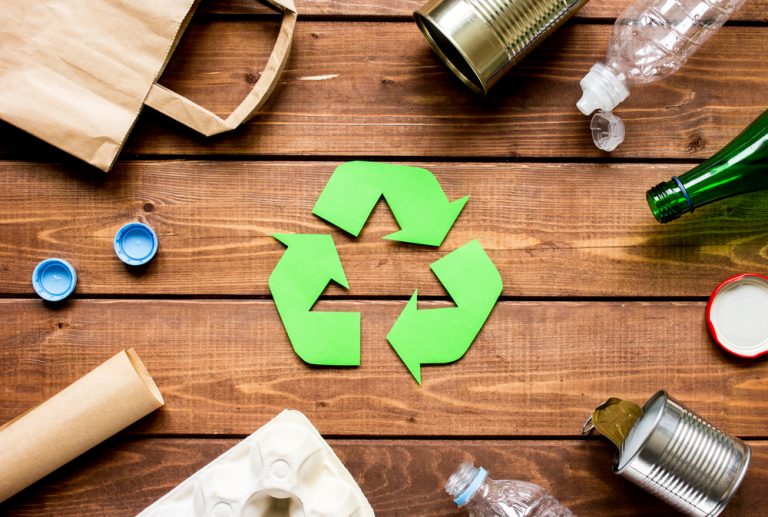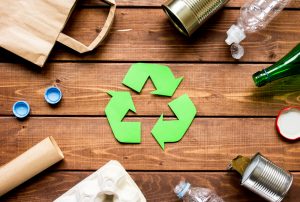 If you are looking into setting up a waste and recycling business of your own, you will likely find this step-by-step guide contains everything you need to succeed in that sector.
Regardless of where you work or what you do, you will naturally create waste in some way. However, we are all now much more familiar with the importance of sustainability, and thus, far more attention is being placed on recycling, and rightfully so. This is one of the main pushes of the UK's efforts to combat climate change.
Of course, lately COVID-19 has been a huge factor in the performance levels of many different forms of business; the effects have been mostly negative. Although, the recycling sector remained stable throughout this period of time and continued to flourish in many areas. Building sites and manufacturing facilities had to close temporarily, meaning industrial waste volumes were lowered, but this was balanced out by an 8% rise in household waste levels.
You will discover that most industries are dominated by a small number of large companies, and this is no different when it comes to recycling. Though, you should be aware that there are many opportunities for small businesses to perform well, especially new ones that target specific niches in the market and offer fantastic service.
What is a waste and recycling business venture?
From the outside looking in, it may not seem like the best time to start up a new waste and recycling business. Even though there is now, as we previously mentioned, a lot of talk on the environment and ways to live greener, it hasn't stopped local councils from stockpiling sorted household waste in warehouses across the country.
Even though the average person is now more green and more environmentally aware, most companies are yet to follow this trend and will happily sit on wastepaper, scrap metal, and plastic bottles. They are waiting for the market to bounce back into their favour, rather than being proactive and helping the environment.
The entire market for recycled output is in a state of uncertainty. This is mostly due to commodity prices being bitten by the credit crunch: a sharp fall in demand from markets in the Far East has put a once booming sector in a difficult situation.
Demand is set to grow in the waste and recycling sector as governmental and Europe-led policies, such as the Waste Framework Directive, making green targets concrete, and pressure rising on commercial organisations to manage their waste with firmer responsibility. As of right now, all boroughs are subject to extensive fines if they exceed their quota of waste sent to landfill. Until just lately, most of the waste collected was sent abroad, so we are making constant moves in the right direction.
Whether there is currently demand or not, times are tough. So, to become a success, you'll likely need to be creative in the way you set up your waste and recycling business venture.
When discussing start-up business ventures, a recycling organisation is probably going to be either a service, gathering recyclable waste from businesses and customers for example, or a small-scale specialty processor, utilising recyclable, and waste materials to make new items and products. As by and large low income, high development vehicles, new businesses aren't too fit to standard recycling. For instance, it isn't really going to be an option for you to start your own new glass recycling plant that is going to require millions in debt.
The waste and recycling sector is an expansive one however, and there are loads of regions that stay unexploited — regularly because big recycling ventures and waste administration outfits accept the market value is too little. You could zero in on gathering materials that are hard to recover or interesting to reuse, similar to specific plastics, rugs, and manufactured textures. Also, there are numerous instances of little glass organisations and recycling based companies that surface with imaginative methods of utilising glass for example.
Who is the recycling business suited to?
Yet, there are specialty openings in how services are offered as well: new organisations can advance and tailor-make waste solutions for individual waste producers. Think about how you provide for a business' specific waste necessities? Are there materials that local councils don't take? Are completely retrievable things going from families to landfill since it is excessively hard for individuals to do something else with them? Service driven waste and recycling firms need to zero in on the issue component and take advantage of it.
You ought to likewise remember while obtaining your customers: in the event that you are bringing in cash at the producer end, they are additionally your providers. The service you offer at waste collection point ought to be at the top of your list.
By the day's end, the trade in waste is propelled by profit, not standards of manageability and it's not exclusively do-gooder nonconformist sorts that get into the recycling game. It's not all milk containers and decent intentions – or even mobile phones and toner cartridges: there is huge load of cash to be made in squander, and the recycling area is for the most part overwhelmed by extremely large corporations.
Keep in mind, nonetheless, that since you're a green endeavour, it doesn't imply that your opposition is restricted to other green associations. You might need to rival enormous corporates and grounded medium-sized firms who will be out to make a profit – regardless of whether you're not.
Why will customers choose your business?
Ensure that enough clients will pick your business rather than existing waste and recycling firms. You'll have to discover what individuals need and regardless of whether the kind of administrations you are considering offering will draw in custom. Know that numerous clients will zero in vigorously on cost. Your statistical surveying may show that there is an interest for a specific area of recycling that you could potentially fill.
You could take a stab at completing a nearby review of expected customers. These might incorporate associations like clinics, schools and universities, organisations like ranches, boarding pet hotels, carports, shops, developers, providing food foundations and enormous modern worries just as homegrown mortgage holders who may periodically require an expert waste and recycling organisation. Attempt to look into the sort of waste they produce and regardless of whether they would utilise your business idea.
Rules and regulations
Legitimate issues truly should be first concern on the off chance that you choose to go into waste and recycling. A wide range of waste disposal and recycling drives are dependent upon rigid standards and administrative prerequisites — regardless of whether the material your association manages isn't risky.
It is an extremely muddled region and various principles apply contingent upon what kind of business you intend to run, what materials you're taking care of and the volumes you're managing just as how long you're saving them for. Various wellbeing and security laws possibly become significant when you begin to develop and have a specific number of staff individuals as well. Little or enormous, however, enactment isn't something that you can disregard.
Getting caught out by legislation is extremely simple for a start-up to do, and one possible reason why waste management and recycling organisations will often be rather large, with dedicated departments for such things as legal compliance.
To outline, there are four areas that you ought to consider: waste legislation; planning consent; legislation dealing with the carrying of waste and transportation of it; as well as health and safety.
The 'big dogs' within waste legislation are the Waste Framework Directive and the Environmental Protection Act. Also, if you plan on running a waste removal service for business ventures, you should make sure that all you work with have:
A duty of care which requires them to ensure their waste is disposed of safely and efficiently. This will have no time limit and extends until the waste has either been fully recovered or disposed of completely.
A method of only transferring waste to an authorised person.
A way to transfer a written description of waste that will enable other people to avoid the unauthorised or harmful disposal of the waste and comply with the duty of care (see previous for details).
There are currently no legal requirements for the waste industry to enforce health, social and environmental standards for exported materials. However, waste and recycling business ventures within the UK feel the pressure to supply licenses and literature which document their good practice throughout the process.
Every waste and recycling firm need planning consent from their local authority or council. This can often be quite difficult to obtain, especially for new ventures. You likely have the ideal location in mind, but the chances of actually obtaining it will be fairly slim. For instance, local residents will usually attempt to object or block waste projects, as they don't want them in their respective areas.
How much does it cost to start a waste and recycling business?
The high machinery costs, keeping up with your direct competitors, and maintaining a high standard throughout your business are all financially challenging elements when working in recycling. Therefore, you need be aware of exactly how much it is going to cost to lift your venture off the ground before you make any official commitments.
There is indeed a large degree of investment required to begin your own waste business. The price will vary however, depending on your unique area of focus. For example, you may require additional space for storage or a workshop, machinery for processing or manufacturing, highly trained staff members, or a large number of vehicles.
You may find that most of your initial spend will come from the premises if you are in need of a large square-footage for a warehouse.
A fleet of vehicles can be costly, too. Trucks hugely vary in price, but you will likely be looking at somewhere between the £10,000 and £30,000 mark for them. However, it isn't obscene to see them go for just a few hundred in the waste business, depending on your needs.
Ensure you are factoring in the cost for applying and planning consent, as this will be a large part of your start-up business costs. Also consider licensing your service and your vehicle fleet.
Keep in mind that you can subcontract out a lot of the things we have discussed here, which would help you to keep the overall costs down. You may not necessarily need to own a fleet, large amounts of machinery and premises yourself, particularly when you have only just started your business.
Think about what you actually need as you're first starting out and only buy the essentials. These things will come as your business venture grows over time, so don't try to rush into purchases thinking you can buy success. This is rarely ever the case.
Tips and advice for a waste disposal business
Carry our some due diligence before jumping into anything.
Contact a few of the industry bodies and government agencies. Carry out research on your proposition thoroughly and get as much advice as you can. The legislative side of the waste industry is the main challengeIf there is anything you do not understand it maybe worth bringing in a consultant.
Another major part of the sector is health and safety. As this is so important you maybe best getting a consultancy firm to come in and review the processes. For businesses that employ lots of people who's duties include manual handling or moving parts and that employs lots of people, it's definitely an investment worth making.
Any startup should focused service offering.
Your future customers need to know exactly what you do. Let your clients know what you mean when you talk about waste recycling or waste disposal.
We suggest your focus is on the front end, on what the customer is getting and how they can order it. Post sale your customer will want to know how their order is going to be invoiced and what documentation they're going to get.
The waste and recycling sector is very tough industry to compete in.
In the early days of starting out, it's worth taking the time to find bigger brands to sit beside. If appropriate, look for the bigger clients, even if they use you just once it will allow you credibility moving forward.
Frequently asked questions
How do I start a waste and recycling business?
Research the demand, create a business plan, get necessary permits, secure financing, set up operations, and implement environmentally responsible practices.
What are some challenges and opportunities in the waste and recycling industry?
Challenges include competition, fluctuating commodity prices, and changing regulations. Opportunities include growing demand for sustainability, favourable government policies, and technological advancements.
What are some tips for running a successful waste and recycling business?
Focus on customer service, stay informed about regulations, invest in technology, educate and involve employees, and network and collaborate with stakeholders in the industry.
Conclusion
Starting a waste and recycling business involves thorough market research to understand the demand for waste management and recycling services, creating a comprehensive business plan that outlines goals, strategies, and financial projections, obtaining necessary permits and licenses, securing financing to cover start-up costs, setting up operational systems including equipment and employee training, and implementing environmentally responsible practices for waste sorting, recycling, and disposal.
It requires careful planning, compliance with regulations, customer service focus, investment in technology, employee education and involvement, and collaboration with stakeholders for success in this growing industry.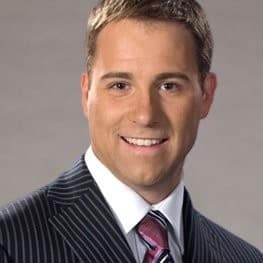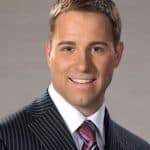 Seasoned professional with a strong passion for the world of business finance. With over twenty years of dedicated experience in the field, my journey into the world of business finance began with a relentless curiosity for understanding the intricate workings of financial systems.