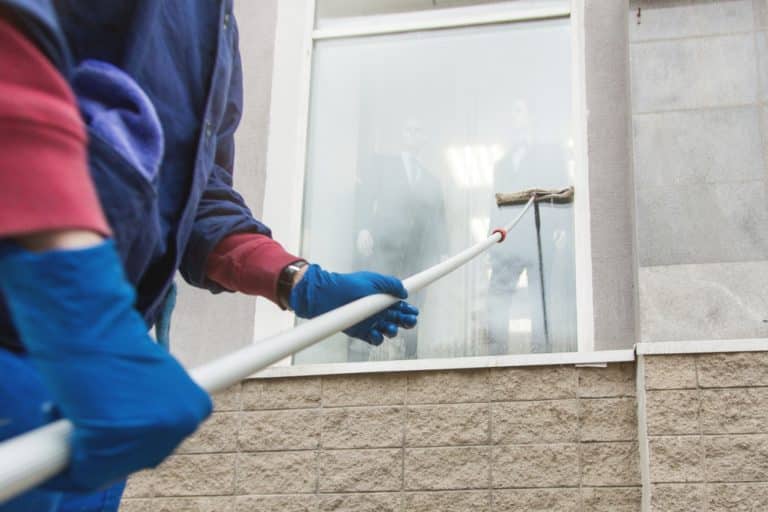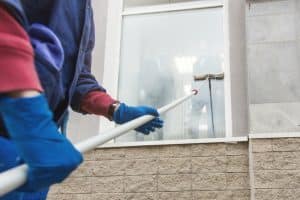 Starting a window cleaning business can be a great way to get your foot in the door of the commercial cleaning industry. Window cleaning is a relatively simple and low-cost business to start, and there is always demand for this type of service.
To get started, you will need to purchase some basic supplies, including a ladder, a bucket, and some scrubbing brushes.
You will also need to obtain insurance and obtain a business license. Once you have these things in place, you can start marketing your services to businesses in your area.
Window cleaning is typically charged by the square foot, so you will need to price your services accordingly. With some hard work and dedication, you can build a successful window cleaning business.
If you want to start your own window cleaning company, please ensure you have undergone the right training first. Beyond that, our extensive guide will tell you everything you need to know about getting this sort of business venture up and running.
Research your target market
Making a realistic estimate of potential demand and competition is essential when planning your window cleaning business. You will also need to know what types of services are likely to be in demand. You can find out more about this by conducting some market research.
Estimating demand
Finding out if there is enough demand for a window cleaning business in the area where you intend to operate is an essential first step. Since entry barriers to the window cleaning industry are low, new businesses often start up – especially when there is an economic downturn and people lose their jobs. Additionally, there are many 'cowboy' window cleaners who are students, the unemployed, or moonlighters. Since these people do not have the same overhead expenses as your business, their prices are likely to be lower than yours. There is a possibility that they won't even try to do an adequate job.
If there are too many window cleaners chasing too little work, fierce competition can sometimes lead to unpleasantness and even violence.
It is likely, however, that the market for window cleaning services will continue to be relatively strong, and thatsatisfied clients will recommend a reliable, high-quality service to their friends. You will be able to build up your round this way.
In order to determine how many other window cleaning companies are operating locally, you should first look at the competition in your area. You can research the number and range of window cleaning companies in your area by browsing Yell.com and similar online directories. Check local print directories as well as online search engines for competitors. Bear in mind that cowboy window cleaners are a threat. Take a look at the window cleaning services offered by the larger contract cleaning firms in your area.
There is a possibility that you will only compete directly with some of these companies if you are targeting a specific market segment (such as commercial and industrial customers) or if you offer a specialised service (such as cleaning inaccessible parts of buildings with hydraulic aerial platforms or rope access techniques).
Your customer base
Additionally, make sure there are enough potential customers in the area where you propose to operate. A good location is near a large centre of population where there are a lot of residential areas, as well as retail outlets, offices, factories, and commercial enterprises. Are your clients primarily domestic households in a reasonably affluent area if they are primarily domestic households? To save money, people with low incomes might be willing to clean their windows themselves rather than spend a lot on your services.
If you are considering offering window cleaning services in your area, you might want to approach some potential customers, such as local retail outlets. To persuade them to switch, you will likely have to offer something special if they currently use a window cleaner.
Avoid competing solely on price. It is necessary to be competitive, but if you keep your prices too low, you will have difficulty recruiting and retaining capable employees. Additionally, you may be unable to afford specialist equipment (like pole systems) that would enable you to perform better-paying jobs like high-level window and facade cleaning. Your services should be emphasised as being of high quality and reliable.
Find out what customers want
Find out what your potential customers want by talking to them. You may receive requests from domestic clients asking you to clean the inside of their windows, but due to their busy schedules, they feel this is not possible. If you work on a Saturday or in the evenings, you might be able to get in when the householder is present when you call. When you are trying to break into a new market, you may find it difficult to establish a good reputation and to establish a viable round.
Your market
Choosing your customers will be a function of the range of window cleaning and other services you offer, as well as whether you aim to target a specific sector (for example, domestic households) or type of work (such as working at height using cherry pickers or abseiling). You may have the following customers:
Domestic householders
Retail outlets
Cafes, restaurants, pubs, etc
Hotels, guest houses, nursing homes, hospitals, surgeries and clinics
Banks, building societies
Offices, schools, colleges
Factory and workshops
Public buildings like hospitals and libraries
It is also possible for you to work for:
Property developers – remove construction debris from newly constructed windows
Estate agents, cleaning rental properties managed by the agency
Residential landlords – the National Landlords Association is looking for local suppliers
Companies that engage you on a subcontract basis for window cleaning or contract cleaning
Remember that domestic householders may want to see an ID card until they recognise your staff and you.
Payment terms and method of payment
Monthly payments are likely to be made by your commercial and business customers. Most retail businesses pay you directly by bank transfer, although some pay you in cash at the till. Once the job is completed, householders usually pay in cash or by check. You will need to either leave an invoice or encourage your domestic customers to set up a standing order because many of them will not be at home during the day. An invoice might be sent to them every month or quarter as an alternative. Invoice customers may pay you fairly regularly, if your commercial customers are slow at paying you may wish to look at options such as business invoice finance.
It is important to trust your employees when accepting cash payments on the day, especially if they work unsupervised. Your customers should be informed of how to pay you if you do not want them to pay cash to your staff.
It is now common for window cleaners to accept credit and debit card payments while on the go using portable card readers and smartphone apps.
Normally, you enter into a 12-month contract with your commercial customers.
Types of work
Considering what services you will offer is important. You will need to consider both your own skills and resources as well as the type of customer you intend to reach.
No matter what work you plan to do, you must take precautions to ensure that you and your employees are as safe as possible. Work at height safety regulations require you to assess the risks associated with any job andensure that you have the necessary equipment and that it is in good working order. Ensure your employees comply with your working practices and explain how each job should be approached as safely as possible.
As part of its safety education program, the Ladder Association offers a free publication that provides advice on how ladders should be used. Visit their website to download LadderBook. Using ladders is also covered in a section on the website called LadderSolve.
Decide what window cleaning services to offer
Additionally, you might consider offering additional services to your customers, such as uPVC cleaning, fascia and soffit cleaning, specialty glass coating applications, etc. Most individuals and businesses prefer to deal with just one company for all their needs. Due to your regular contact with these customers, you will have many opportunities to:
Find out what additional services they already pay for
Consider other services they don't currently use, but would appreciate
Talk to them about pricing
You might consider offering the following services to business customers:
Cleaning on a general contract
Cleaning of carpets and upholstery
Painting the exterior
Our general maintenance services include lawn mowing, weed removal, and minor repairs
Cleaning solar panels
The right image
No matter what services you plan to offer, your firm should project a professional image. Your employees need to be well-trained, smartly dressed (for example, in overalls with your logo) and carry ID cards. This can be discussed with the Federation of Window Cleaners (FWC).
You should also invest in new equipment whenever possible and use the right cleaning products for the job (to avoid damaging glass and other surfaces). The benefit of doing so is not only to improve your professional image, but also to ensure a safe working environment for you and your employees.
Quoting for the job
There is no standard tariff for window cleaning as you will be cleaning windows in many kinds of buildings. You may well base your quote on a fairly standard charging scale, even if you quote an individual price to each new customer.
Consider the following factors when providing a realistic quotation:
A description of the number, size, and shape of the windows involved. Are you going to clean the inside and outside of the house?
You will have to spend more time cleaning dirty windows if the customer only wants you to come very infrequently
Are there any special equipment requirements for the building's height and accessibility of its windows? If safety harnesses and other equipment need to be put on extra time, consider that
A customer's ability to pay. The disposable income of pensioners and low-income individuals will be limited
Between jobs, the distance to be travelled. If you live on a housing estate, you can clean several houses per hour, but if you live in a rural area, it will take much longer. Don't forget to factor in the cost of fuel you'll use as you travel between jobs
Also consider how many properties you can cover in a week and how many different customers you will have.
Occasionally, one-off jobs are required, such as gutter cleaning, soffit cleaning, and fascia cleaning.
Your working hours
It is partly dependent on the number of days and hours you work if you get a steady stream of work.
As a result of the short winter days, it will be difficult for you to work much beyond four in the afternoon, especially in areas without or with little street lighting. Depending on where you work in town, you may be able to work later – for example, cleaning the windows of a parade of shops.
It is also important to keep in mind that cleaning windows is a physically demanding task. In the afternoons,you'll probably clean fewer properties because you'll become tired and sluggish.
It's likely that the weather will be one of the biggest issues – if it's raining or windy, it'll be impossible to work, and if it's cold and icy, ladders may be unsafe. Work can also be disrupted by heavy snowfall.
Non-productive time
There are times when you will not reach your target number of properties, regardless of how many houses you aim to clean every month:
Conditions were very poor due to the weather
It may be that you are ill, or you may be on vacation
Congestion, breakdowns, etc., can lead to extra travel time
You cannot access the property because the householder is away
There is a problem with your equipment (for example, pole systems, safety harnesses, etc.) so that you can't complete your task
It is unlikely that you will achieve your maximum potential income every month of the year when you are forecasting your cash flow.
Remember that you may work some hours without earning any money. The job will likely require you to do administrative tasks such as filing, record keeping, and collecting payments. As well as travelling from one job to another, you will also spend some time in transit.
Window cleaning equipment
According to the type of work you plan to do, you will need different types of equipment. The only things you'll need are a bucket, a ladder, and some scrim! In spite of this, there are many types of window cleaning equipment available, such as:
Ladders, ladder stops
Squeegees, scrapers
Chamois leathers, scrim, sponges
Holsters, belts
Buckets and bucket accessories
Gloves and protective clothing
Telescopic pole cleaning systems
Large water tank
Water purification machine
Hydraulic aerial platforms
Rope rigging
Fixed and temporary cradles
Travelling gantries
Fall arrest harness systems
Floor and wall care equipment
Ladder warning signs and hazard cones
In addition to cleaning and polishing your windows, you may also want to use coatings and polishes.
Despite scrim lasting for a few months, squeegee blades may need to be replaced frequently when planning your cash flow forecast.
Read more: Sector trends in the window cleaning industry
Buy an existing window cleaning business
If you prefer to purchase an existing business rather than start your own, you may decide to purchase a window cleaning business. When you buy a going concern, you may inherit customers, staff, premises, and equipment.
However, buying a business can be a dangerous and costly process unless you have the right legal team and financial expertise on your team. The price you pay for a business should be based on the real trading and financial position of the business.
A window cleaning round can be purchased instead of a complete business as a going concern. Details of businesses and cleaning rounds for sale can be found on the Federation for Window Cleaners (FWC) website.
Read more: Legal issues faced by window cleaners
Franchises
Starting out from scratch or buying an existing business can be difficult. Franchising can be a good middle ground. Franchises allow you to start your own business while benefiting from the experience, resources, and brand name of a successful company.
Window cleaning franchises are available in many different forms. The following key points are common to most franchise schemes, regardless of the details:
In a franchise, you'll remain self-employed, but you'll use the franchisor's identity (corporate logos, trade name, )
The franchisee will charge you a fee in return – this may be a one-time investment, a monthly fee, or a combination of the two
There are certain obligations and minimum standards that both you and your franchisee must meet
Material and consumables may need to be purchased from your franchisor.
Several franchisors offer training programs, advertising support, and guidance on a wide variety of business and technical topics.
Both you and your franchisor will sign the franchise agreement or contract, which details the above points. In addition to the territory exclusivity due to you, the franchise agreement will also specify the minimum term of the franchise.
To ensure that you're getting a good deal on a franchise agreement, you should carefully review the terms. If you are unsure about anything in the contract, consult your lawyer. The Franchise Info website provides more information about franchising. Alternatively, you can contact the British Franchise Association (BFA) for information if you do not wish to go it alone when starting a window cleaning business.
The Easiest Way To Start A Window Cleaning Business
Conclusion
Starting a window cleaning business in the UK can be a great way to provide a valuable service within the local community. The enterprise will bring in solid returns while also allowing you to indulge in outdoor activities. You'll need to invest in quality tools and safety equipment, such as ladders, sponges and squeegees, but doing so should pay dividends in both reliability and age of the equipment.
You should also consider taking extra courses or lessons on health & safety implementation strategies. Doing so will allow you to better protect your team from working at heights and avoid accidents or other costly damages that could arise from negligence. With the right preparation, starting a window cleaning business in the UK can give you years of fulfilment and sustain your livelihood for any failures during lean times.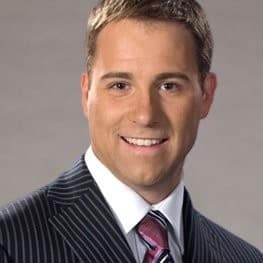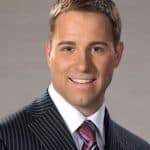 Seasoned professional with a strong passion for the world of business finance. With over twenty years of dedicated experience in the field, my journey into the world of business finance began with a relentless curiosity for understanding the intricate workings of financial systems.